We'll see a few showers at times over the coming days, but nothing like the deluge we saw recently. This dry weather is fantastic – gives everything (and everyone) a chance to dry out!
The next interesting weather will be moving close by over the Easter Weekend. We are likely to see a low develop in the Coral Sea and then move fairly close to the NE NSW coast as it moves south. The majority of models keep it (and thus most of the rain) offshore. Here's the current take on it from the EC model: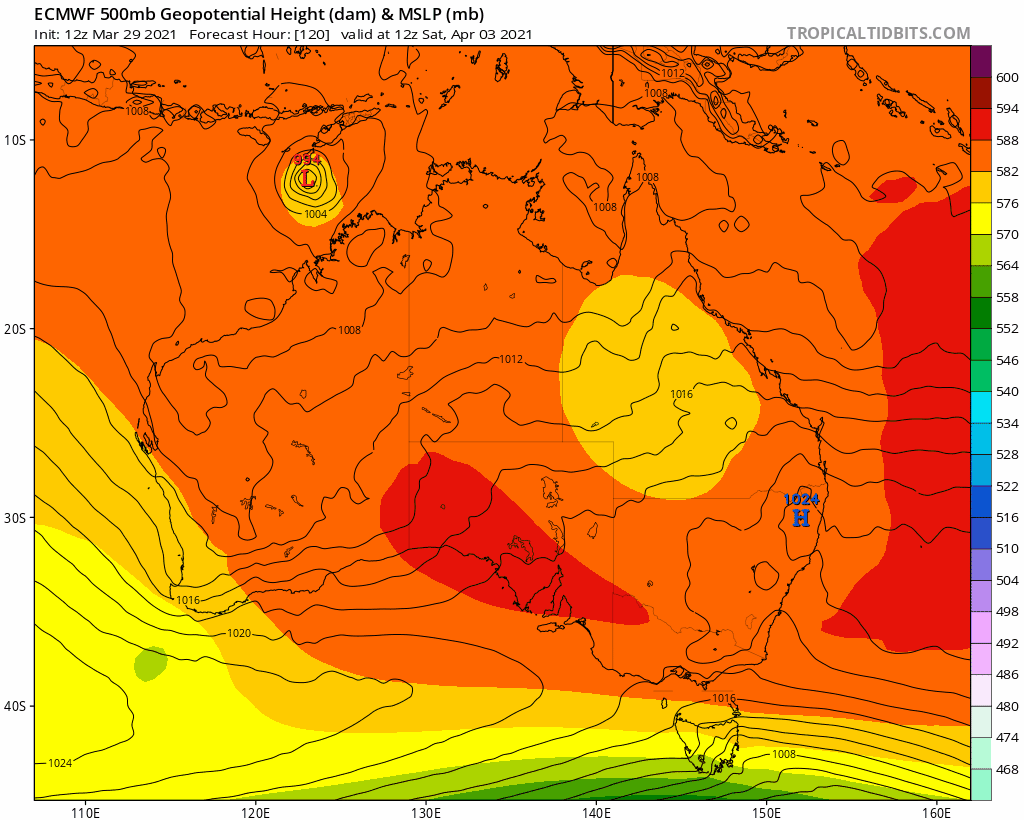 …and here is the current take on it from the GFS model. Again it keeps the low well offshore: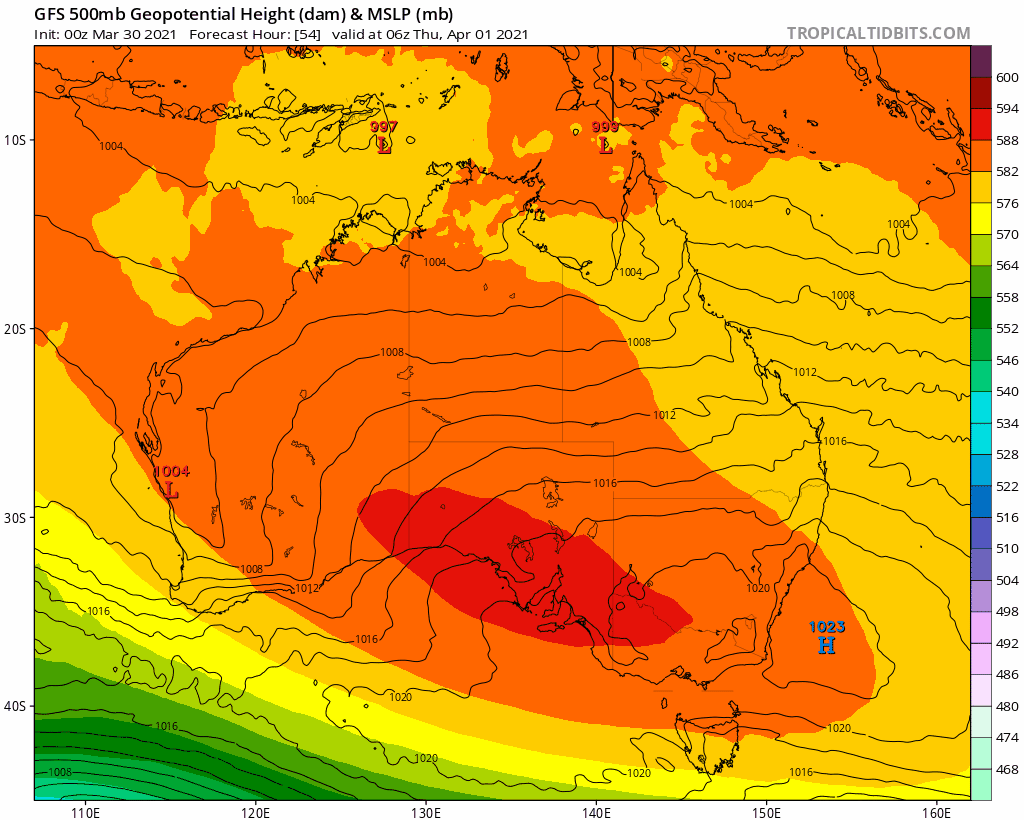 The low that the models are forecasting has not even formed yet – and where it forms will determine where it ends up moving. This is one to keep one eye on, but nothing to worry about at this time. There is a chance it could move closer to shore, but at this time that is not what most of the models are predicting. I'll keep an eye on developments and post again later in the week if it looks like creating any trouble for us.
Beyond that models are currently trending a little away from the La Nina state we had this year, and once we head through Autumn it should become a lot clearer. You can see the change when you compare the forecast sea temperature anomaly map for April: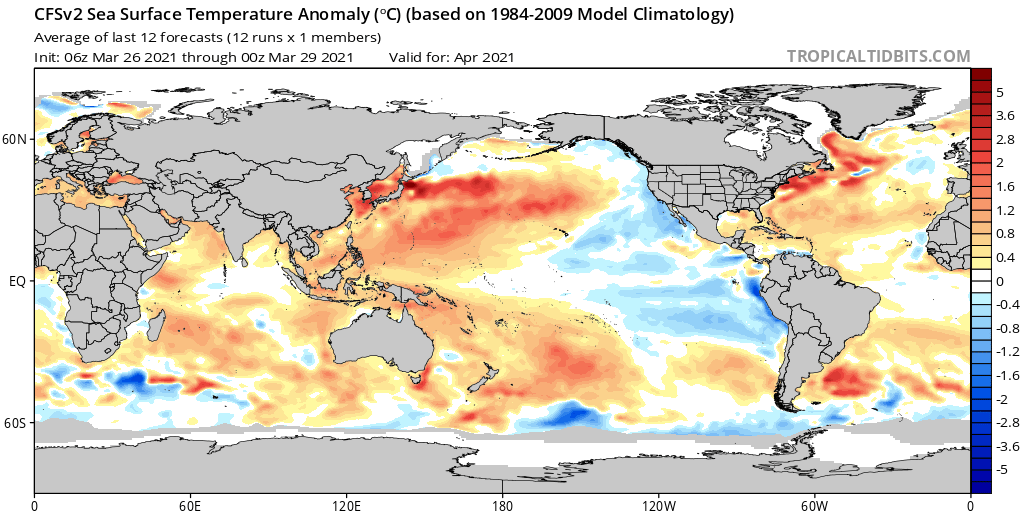 – note the cold water sitting across the eastern Pacific – with the December forecast: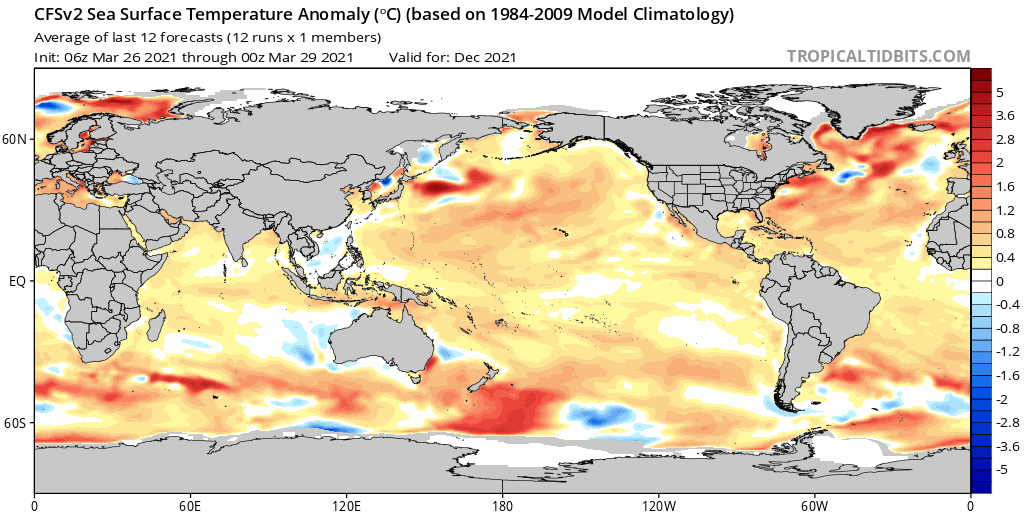 – and you can see the cold pool is gone. If this comes together we'll likely see a decent storm season but less overall rain than we've seen this current wet season. Worth noting the above average sea temperatures across much of the globe – climate change in action…
Images and thanks: Snapfrozen | Kombu Wholefoods | Tropical Tidbits