I usually write about our local area…and will do a little…but the main topic of this quick post is a pre-event celebration of a massive rain event likely to sweep across much of WA, NT, VIC and NSW over the next few days. Remember that cyclone over the Gulf of Carpentaria? It moved west as predicted, and came up close to the WA coast near Broome…but it's now been picked up by an upper trough and is going to move east one again and swing across much of central and then SE Aus. Not much from it for us, but check out the forecast movement below: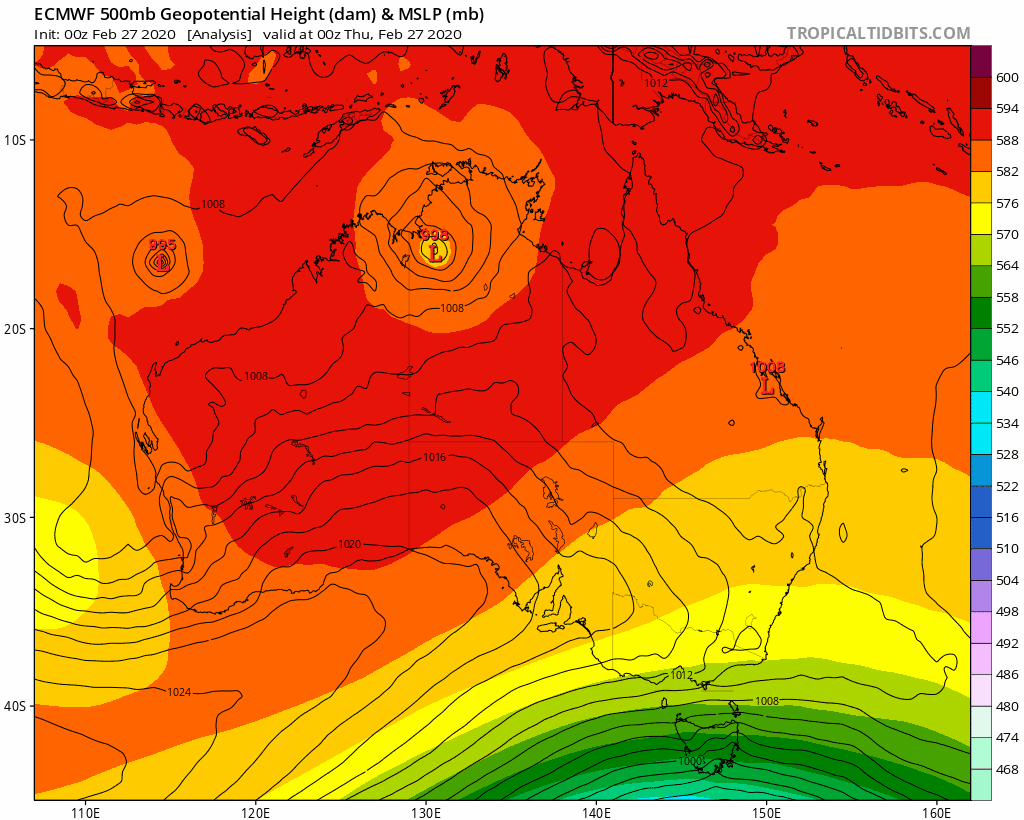 There will likely be some damage from the forecast rain totals…but this is real-deal gold for inland Aus. All rivers will be running with big totals across a wide area. And here's the forecast rain totals from the BoM:
…and here is the forecast totals over the next dew days across NSW from the EC model:
…There are some HUGE rain totals forecast for some of the inland areas…places could exceed their annual average rainfall in one day! Expect to see some footage on the news over the coming days. For us we'll likely see some showers but no big totals for us as the system moves through…beyond that we'll likely see an upper trough move across:
…and that will increase the rain risk across our region again…but more on that as we get closer. In the meantime a celebration of the inland receiving some long long overdue big falls.