Not as many showers around today as the models had been predicting – but some areas did catch a shower, and the increasing humidity and onshore winds has helped clear out some of the smoke. It's also a lot cooler today – but that will quickly change as northerly winds kick in. Here's how much warmer / colder than normal it's looking over the next few days – you can see how quickly the Spring warmth kicks back in: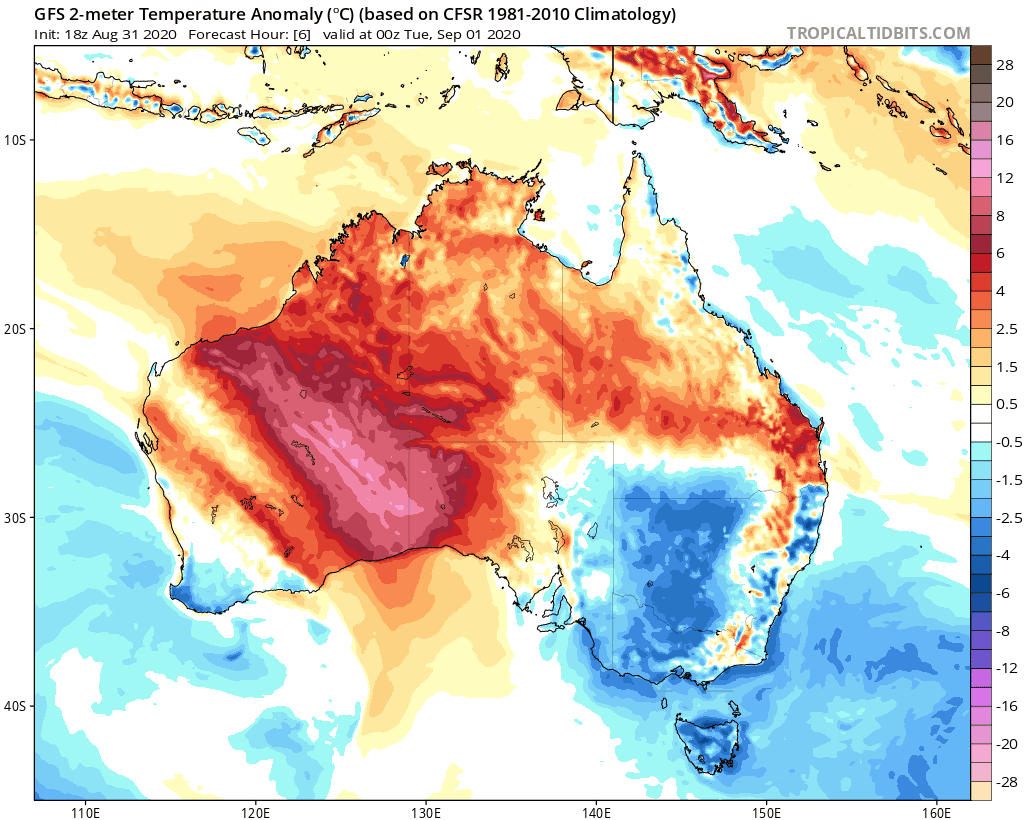 Late in the run you can see the next burst of heat developing in the west, ready to move in next week…but before then we should, fingers crossed, see another burst of showers move in over the weekend. Top temps late this week in the upper 20s, with 30C likely again in favoured locations. Here's the forecast top temps from the ECMWF model:
This is how the pressure / rainfall patterns look heading into the weekend:
…You can see clearing showers today and then more showers move in as we head into the weekend. Fingers crossed we see more then than we have so far today! No big totals likely but still a lot better fire-wise than the recent westerly bursts.