A whole heap of images today with, hopefully, a bit of a story to them. First one shows the current ocean temps off the NSW coast: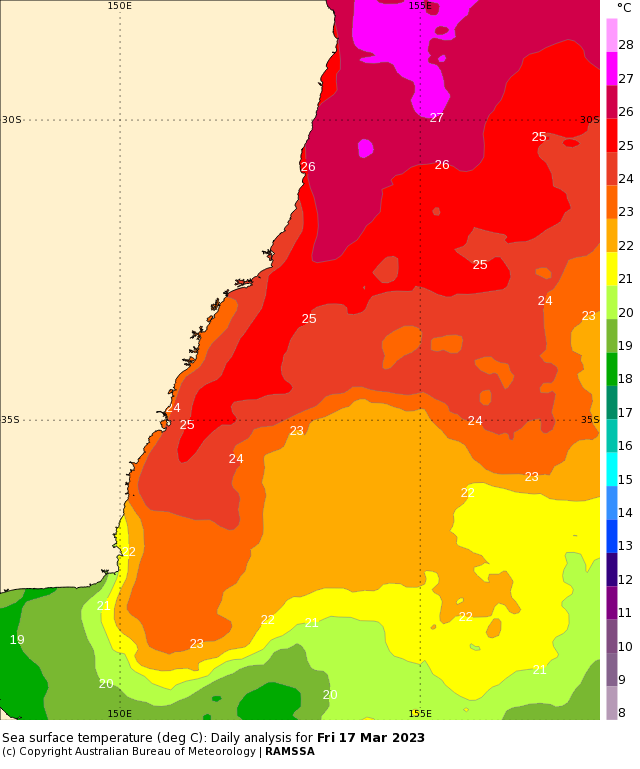 That's pretty toasty and explains the humidity. It's sitting reasonably above average for this time of year: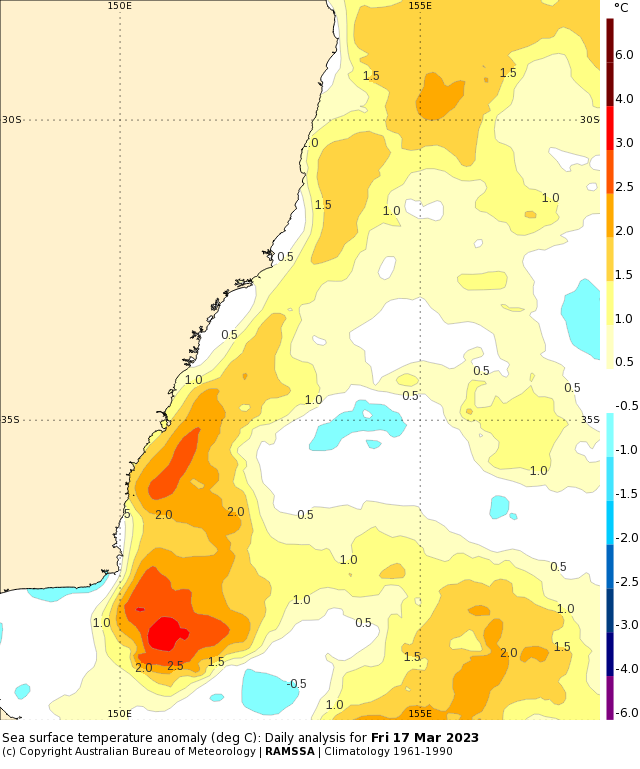 Ocean temps like that can bring us warm nights – just like last night. Here's how it felt at midnight: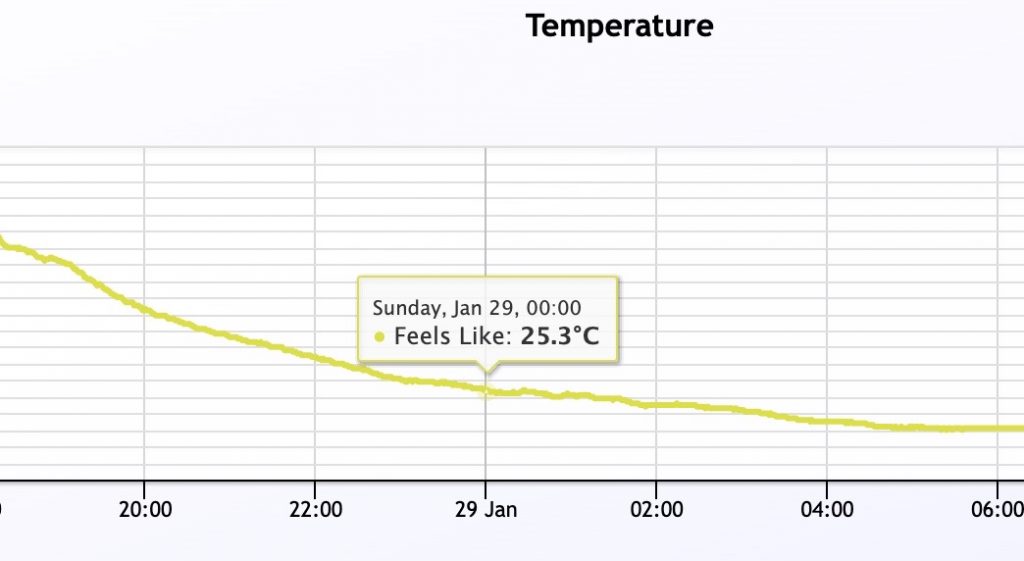 What the warmer ocean also means is the ongoing risk of showers and storms whenever winds turn onshore. Models have a range of totals for the coming 10 days…which means that for now it's better to look at the average forecast rainfall: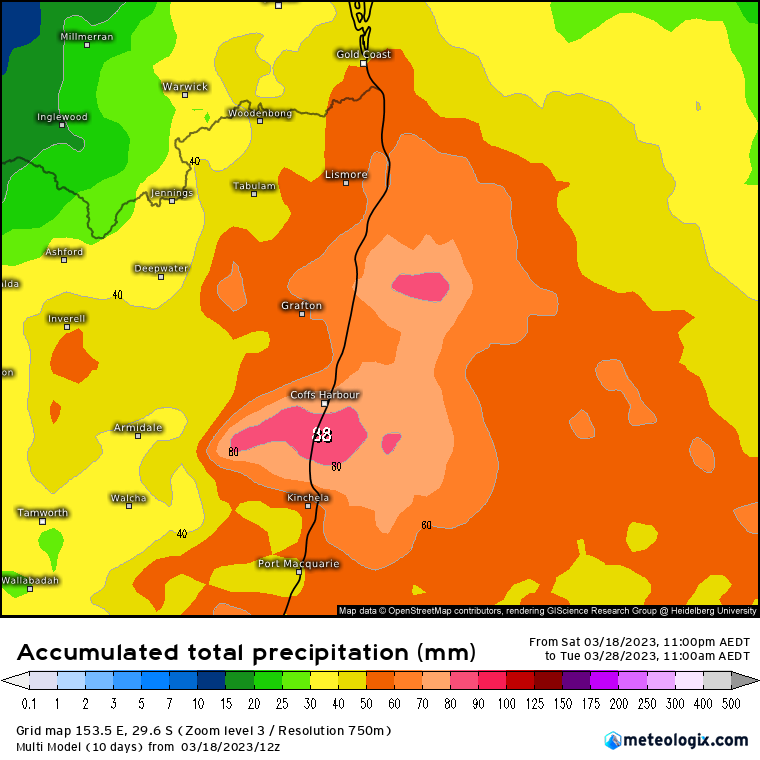 We could see some decent totals but, at this stage doesn't look like anything huge. Worth keeping an eye on forecasts however as with such warm temps offshore it would be easy to get some bigger falls if conditions come together…
Looking further afield and the BoM is at El Nino watch – and no surprise when you see forecast maps looking like this: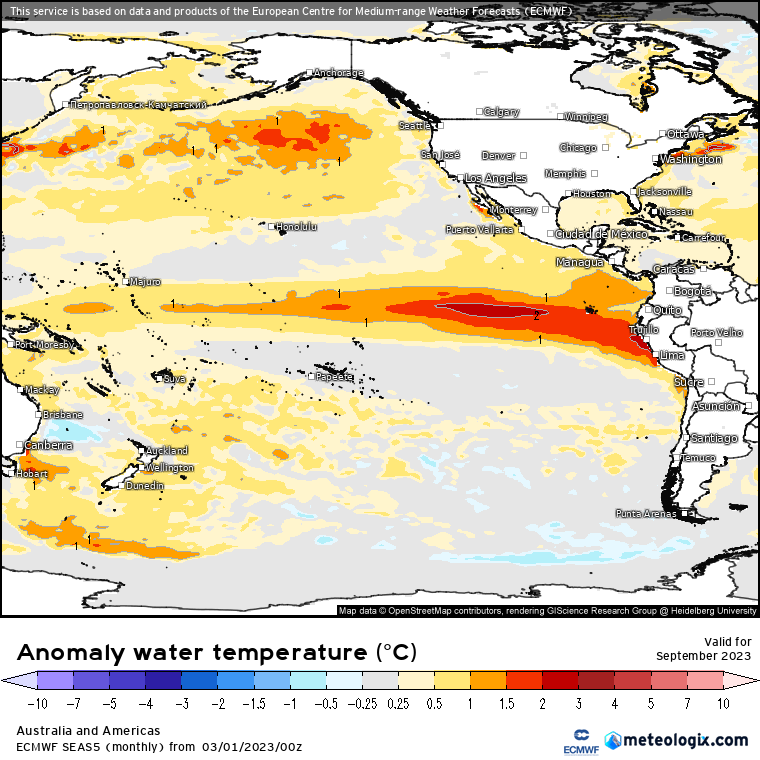 There is a *LOT* of heat under the Pacific right now: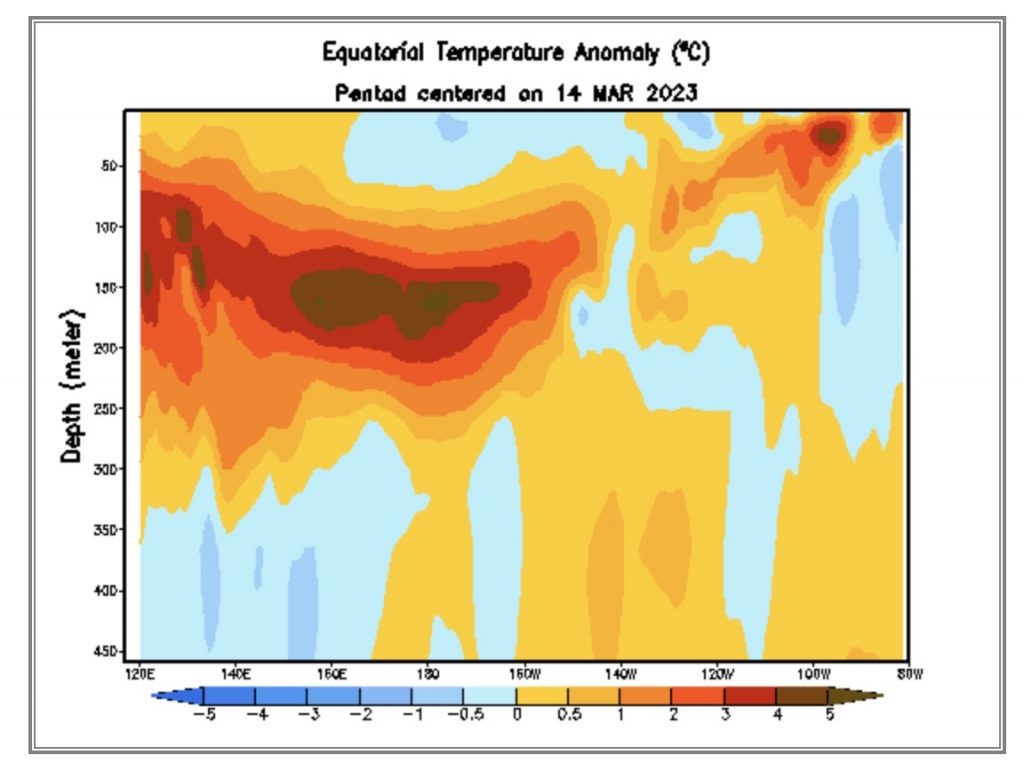 …and with that warmer water forecast to move east and surface later this year we could see a real spike in ocean temps (and global temperatures). Here's the latest wild forecast from the GFS model for the Eastern Pacific: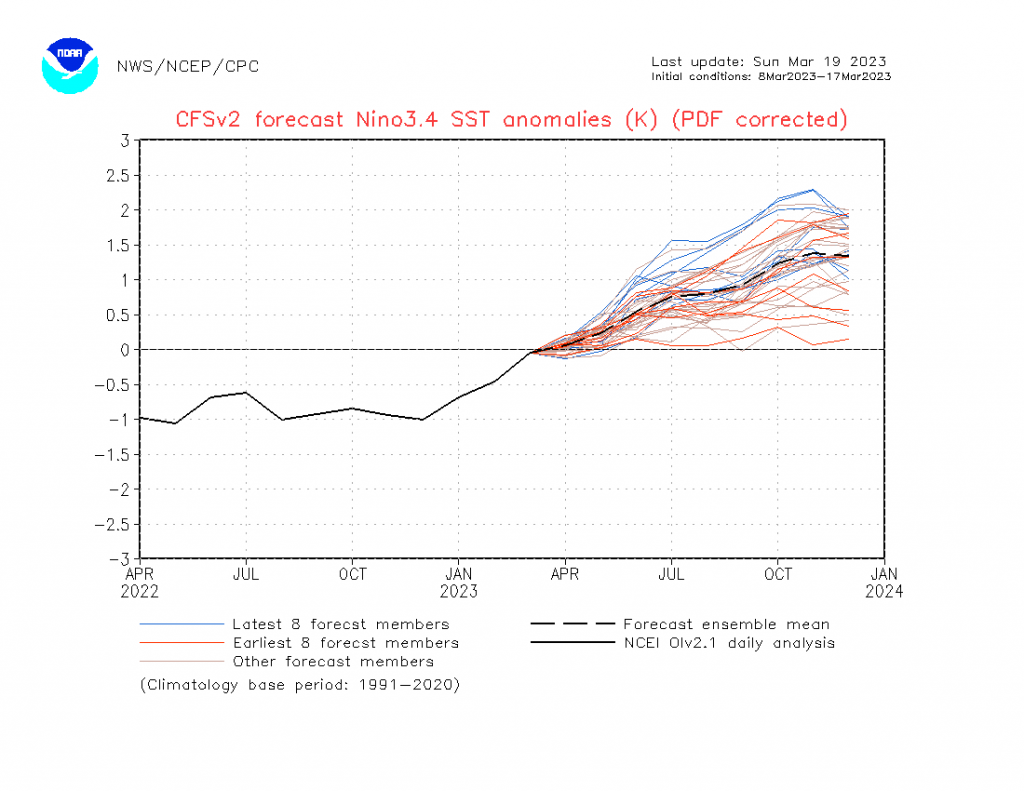 That's heading into Super El Nino territory – so fingers crossed the models back off over coming months! Even before the El Nino kicks in the tropical ocean around the world are sitting well above average – the living impact of climate change:

I'll keep an eye on models over coming months and post updates when the pattern settles down….but for now it's worth getting ready for hotter weather to come next Spring and Summer. Worth noting that with warmer than average temperatures likely to remain off parts of the NSW coast there is an increased chance of seeing higher than expected rainfall even when El Nino kicks off…but we shouldn't expect anything like the ongoing recent La Nina totals.
Thanks to our sponsors Kombu Wholefoods and Snapfrozen
Images thanks to NOAA | BoM | NCEP | Meteologix | Bellingen Weather