The seasons are certainly changing, with frost in the usual places…and with the first snow of the season appearing in the charts. Here's the 10 day accumulated SNOW forecast (with any snow that does fall likely later this Sunday):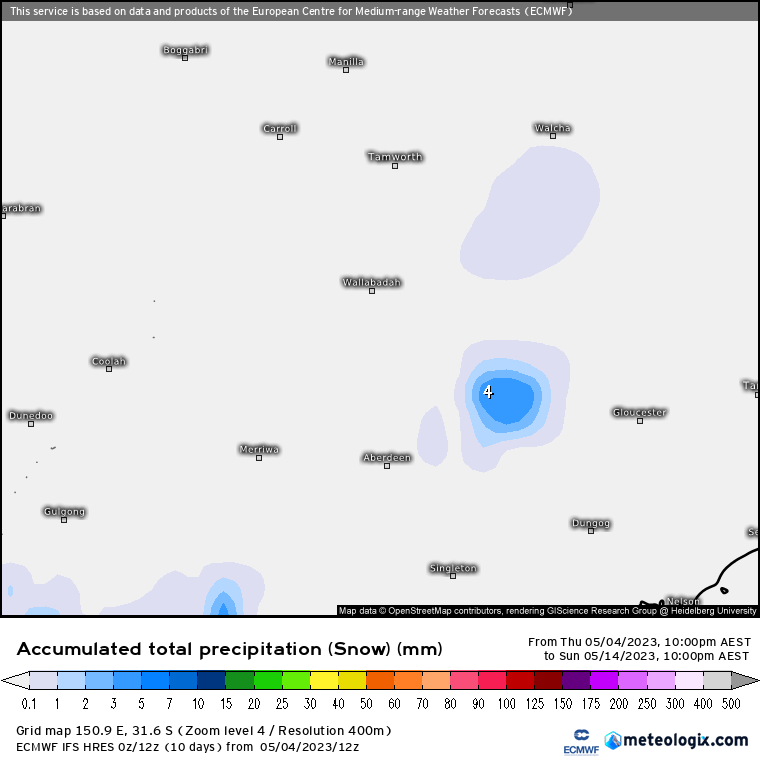 The bullseye looks to be over the Barrington Tops. There has already been decent show down south – here's a stunning view of the Snowys from Sentinel (via Andrew Miskelly/Twitter):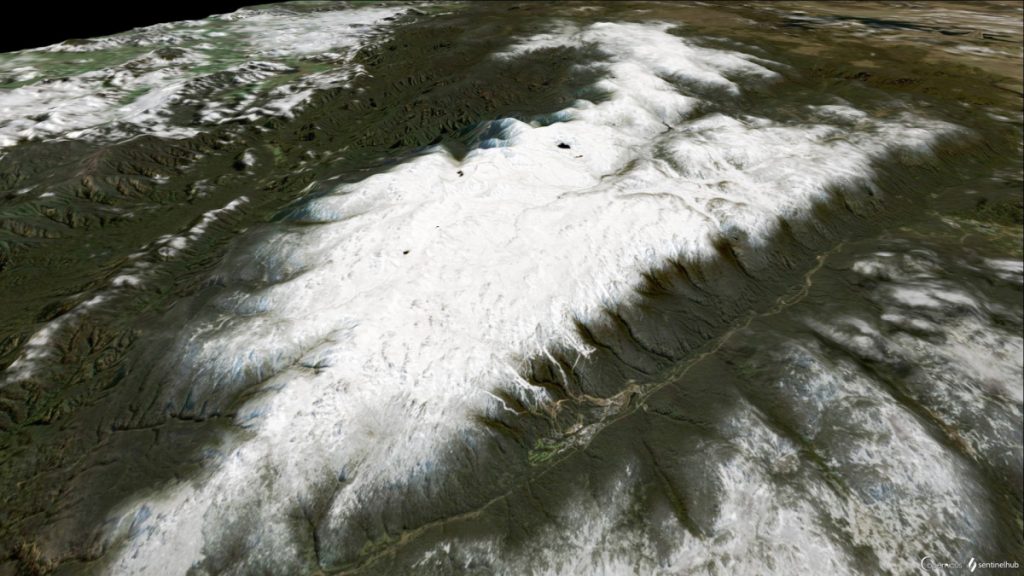 No snow close to the coast, and not much rain either….Here's the 10 day rain forecast for our region – not much happening beyond a few showers in a cold southerly stream: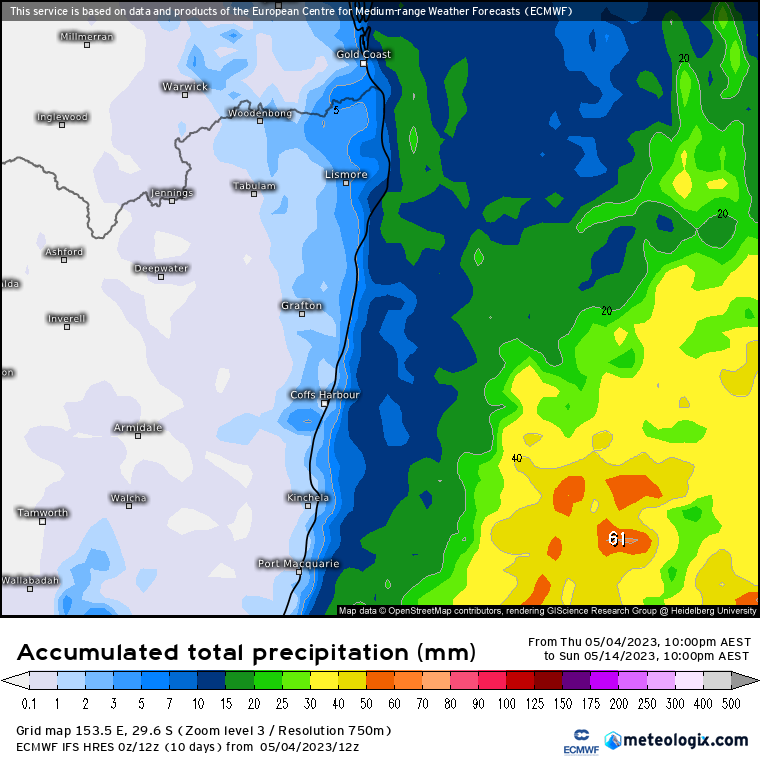 …which brings us neatly onto the first of the forecasts for Bellingen Show – looking a lot better than last year:

The latest longer term forecast from the GFS model is now out, and it shows it warming well above average as we head into summer – could be a scorcher at times: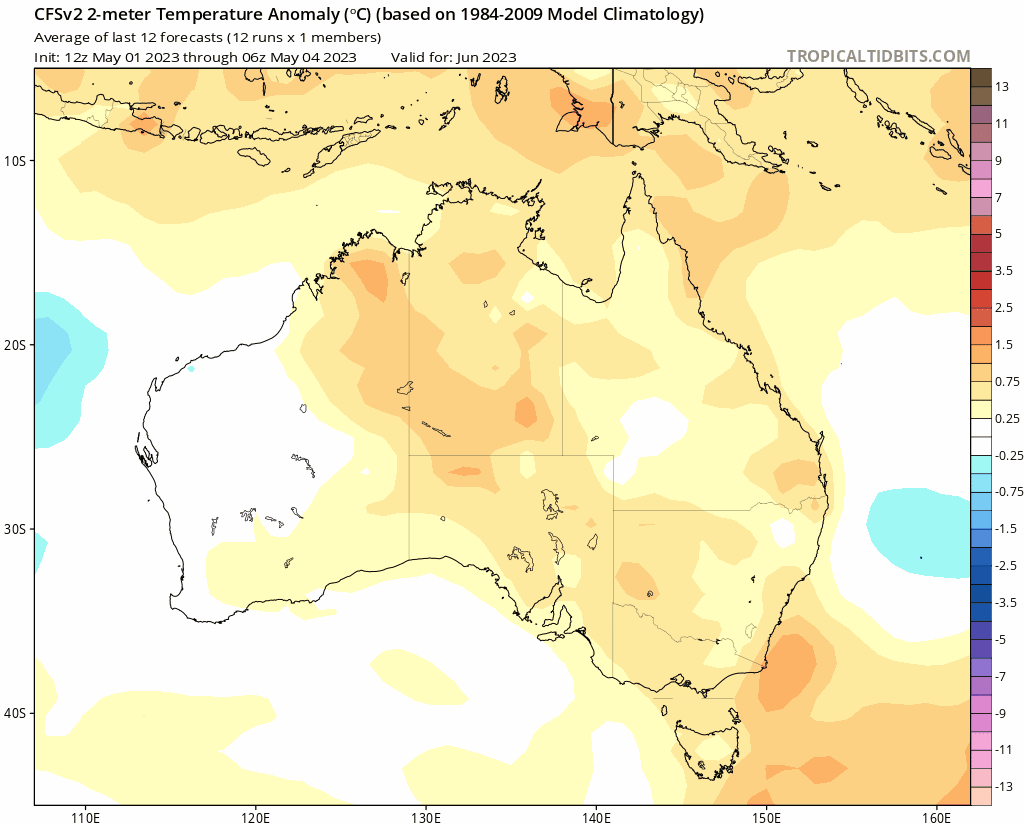 This model shows wetter weather moving in as we move through summer, but will leave it for a few runs before posting details as other models show less rain likely. The model does fit with the others with the development of a strong El Nino: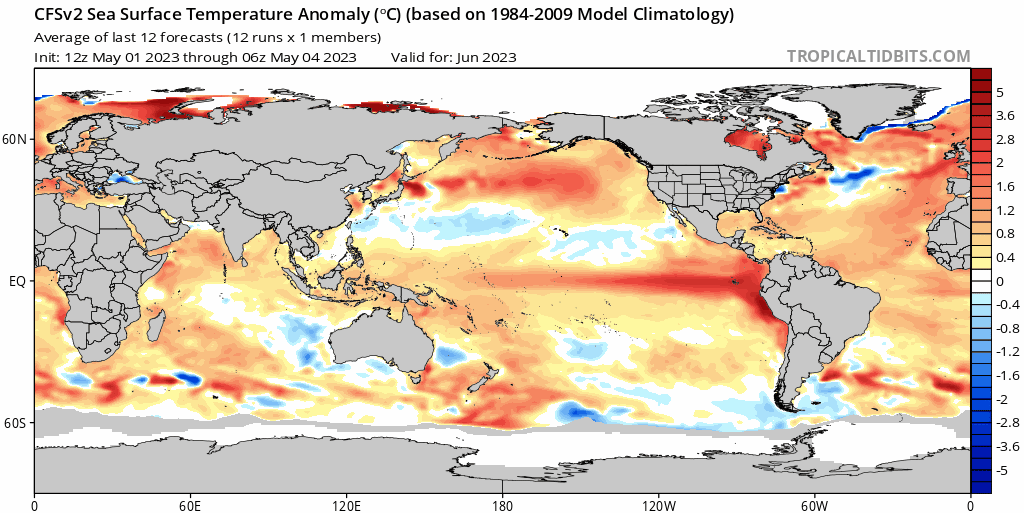 El Nino's typically release a large amount of heat into the environment – and combined with climate change we're going to see a very hot world by early 2024. Here is the forecast temperature anomaly for February 2024 – looking well above average across much of the world: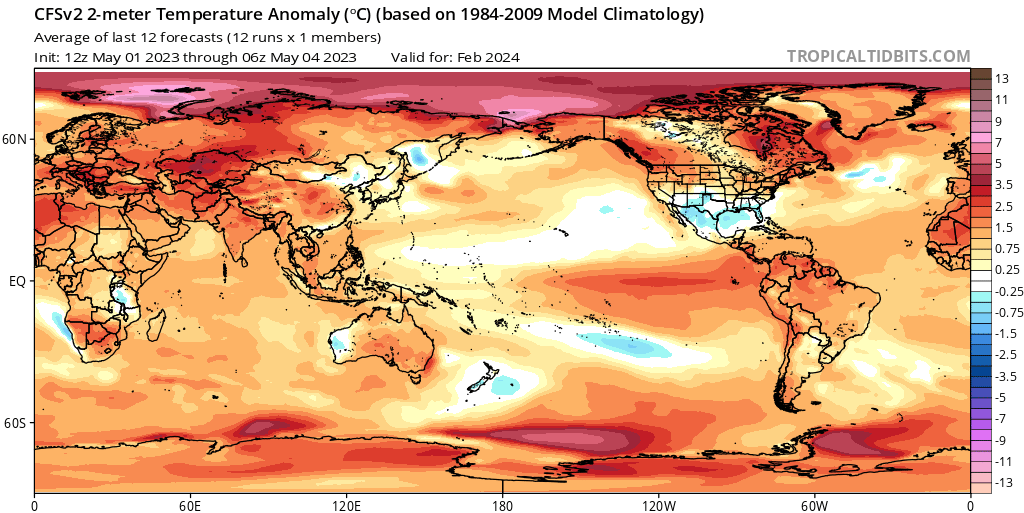 I have to admit – I have never seen a forecast quite like that one before 🙁
One fly in the ointment for the El Nino forecast – the volcano last year pushed a massive amount of water into the upper atmosphere. This chart shows the upper atmosphere water content since 2004 from 45 north to 45 south: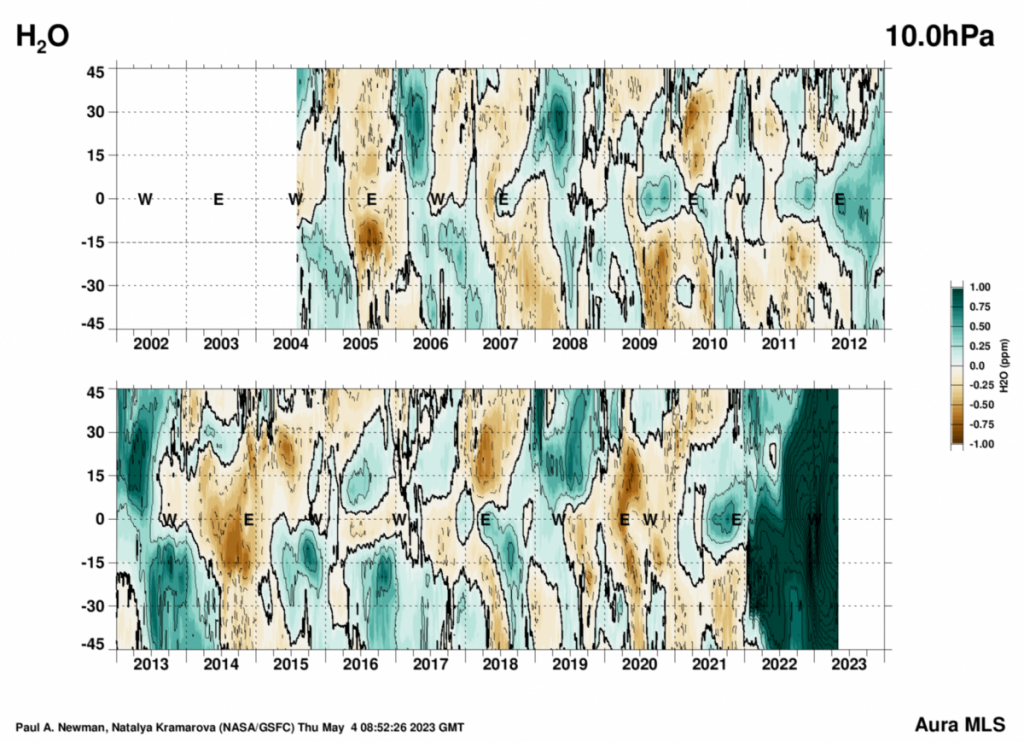 As you can see the water content across a wide band of the earth is above anything recently recorded. The impact of that water on our weather is not yet clear – so something else to add confusion to an already complicated forecast!
That's it for now…thanks as always to Kombu Wholefoods and Snapfrozen for their support
Images: Thanks to NOAA GSFC / Andrew Miskelly / Tropical Tidbits / Meteologix