We've had a *long* period of wetter and cooler conditions…but as we head into summer the cold changes draw down increasingly warm air from inland. The next change coming through over the weekend is no exception, with a hot Sunday likely across our region. This is how maximum temps look Friday through Tuesday…check out that Sunday peak: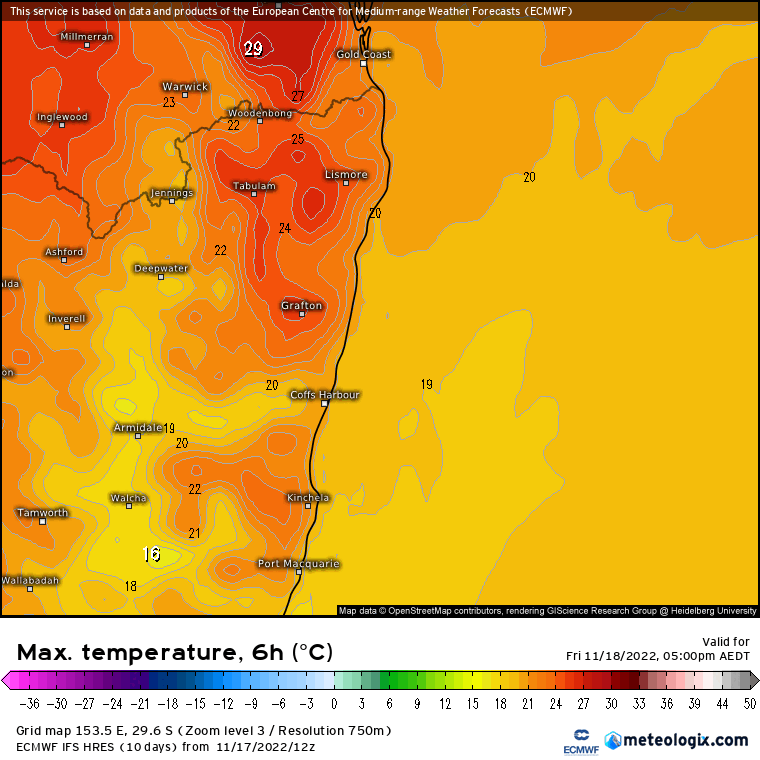 Not much rain likely with the change across our region, but a higher chance of storms as you head north into SE Queensland. Here's the 24 rain totals to late Sunday: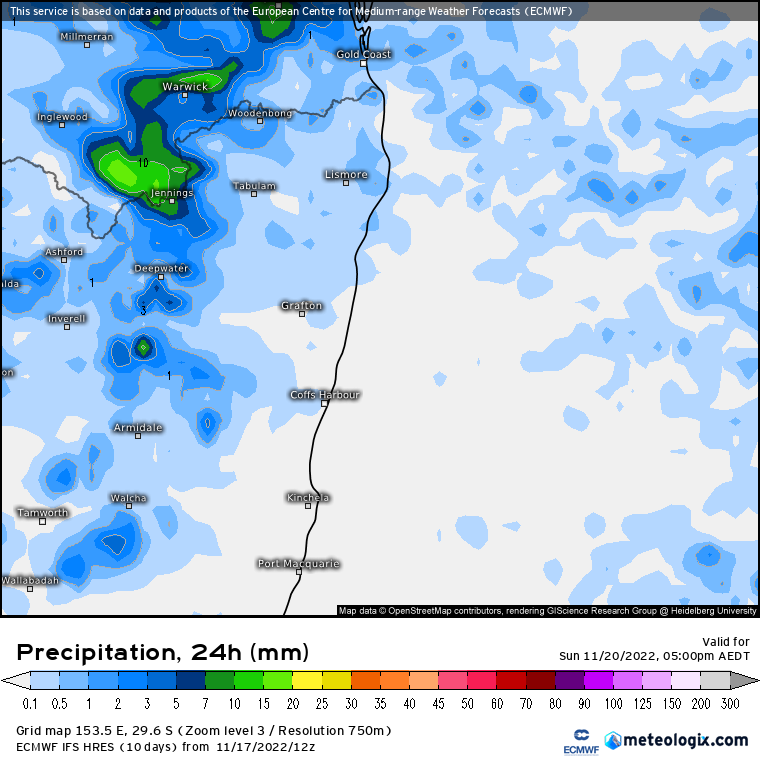 Regardless there is still the chance of a few rumbles as the change moves in late Sunday. Here's the lightning forecast for 2pm Sunday: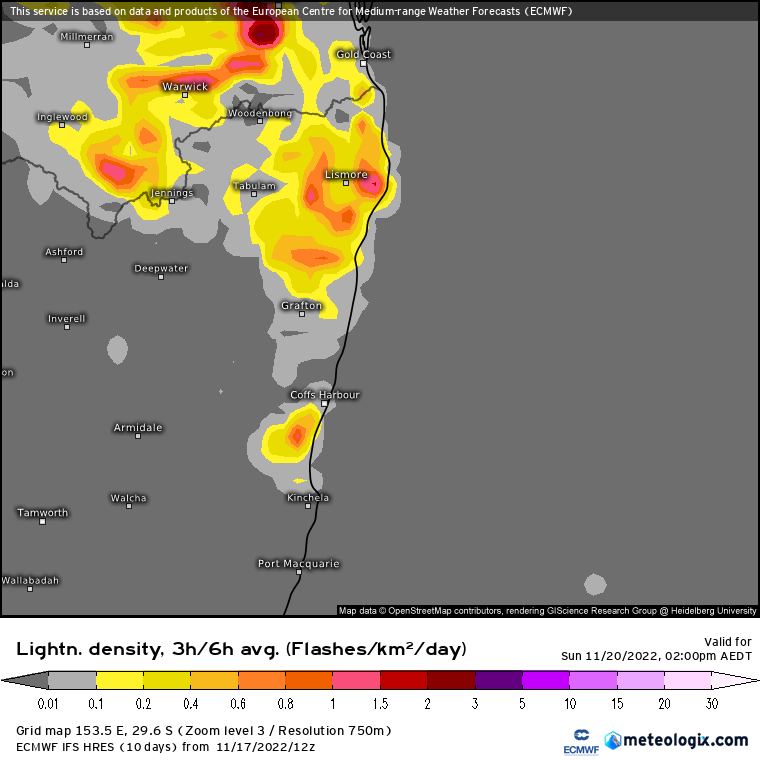 Worth noting that despite the wet season so far it is actually fairly dry on top right now. It's also going to get fairly windy. Here's the wind gust forecast for 2pm Sunday: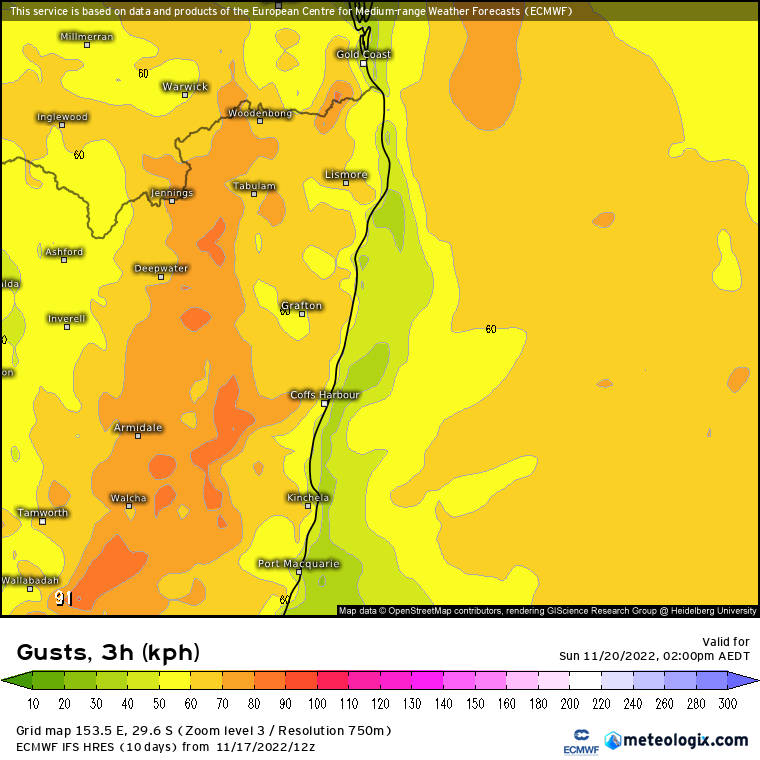 After so much rain we're unlikely to see top end fire danger concerns, but could see conditions higher than we've seen so far this season. Conditions should ease as we head into next week.
Looking further ahead the La Nina is still in place right now:

…however it's already warming in the La Nina zone, and we're likely to see that continue (on and off) through summer. Here's the temperature change over the last 7 days:

Models also show the weakening La Nina, and perhaps even a move into El Nino, as we move into next winter: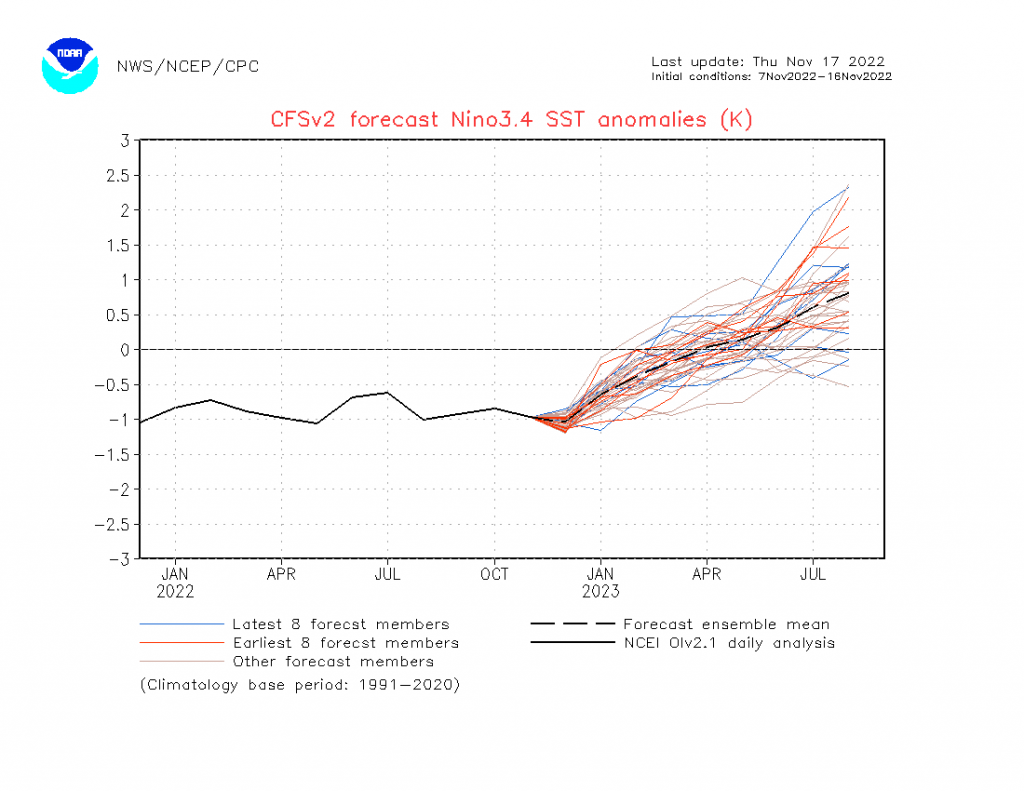 This could increase the number of days with higher fire danger as we move into next Spring. Long way off for now…but something to watch.
Thanks to our sponsors Kombu Wholefoods and Snapfrozen
Thanks to Meteologix / NOAA / NWS for images