A quick post with a heads up about next week. We've had the SAM (Southern Ocean circulation) sitting in the positive right through summer:

A positive SAM means more easterly winds and less of the inland heat making it across. If you have a look at the image above you can see it turning negative for the first time in *many* months (thanks in a large part to the Tongan volcanic eruption)…and sure enough we've got what could be the hottest spell of the summer arriving, just as we head into autumn. Here's the forecast maximum temps for this Sunday through next Thursday: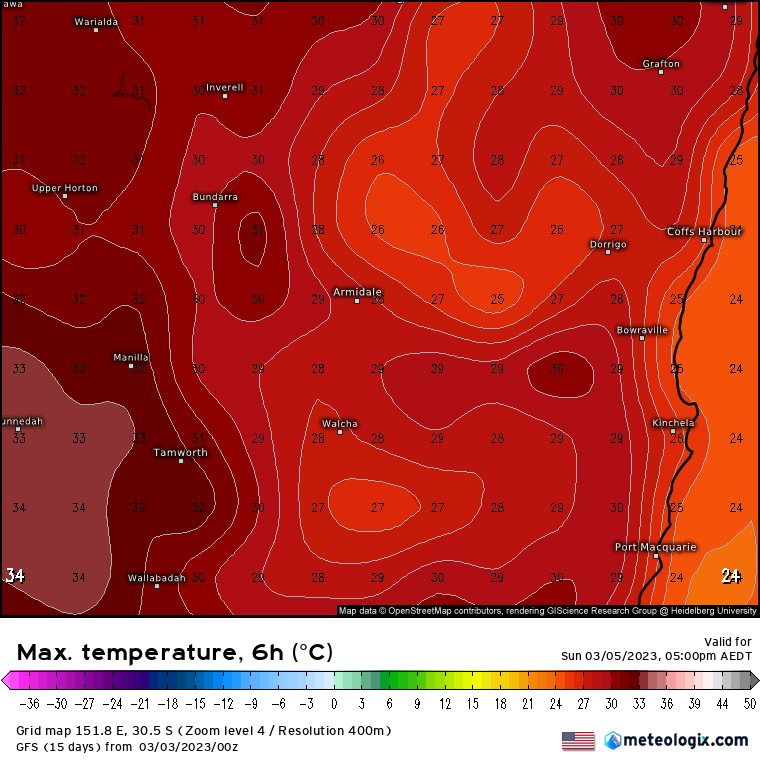 It's only a forecast from one model so don't take the figures as fact…but it's a good guide of what we'll see as we head through next week. Enjoy the cooler day tomorrow before the heat arrives!