Some good rain over the last week – in fact some of the highest totals seen across NSW:
…but all that is now on the change with some hot weather (in fact for inland areas potentially record breaking heat) getting going and then lasting for some time. The real heat will stick just west of the ranges right through the period. Likely to be a little cooler closer to the coast from time to time – but there will also be times when the heat makes its way across the range and onto the coastal plains as well. Here's an animation of the forecast maximum temps over next 10 days: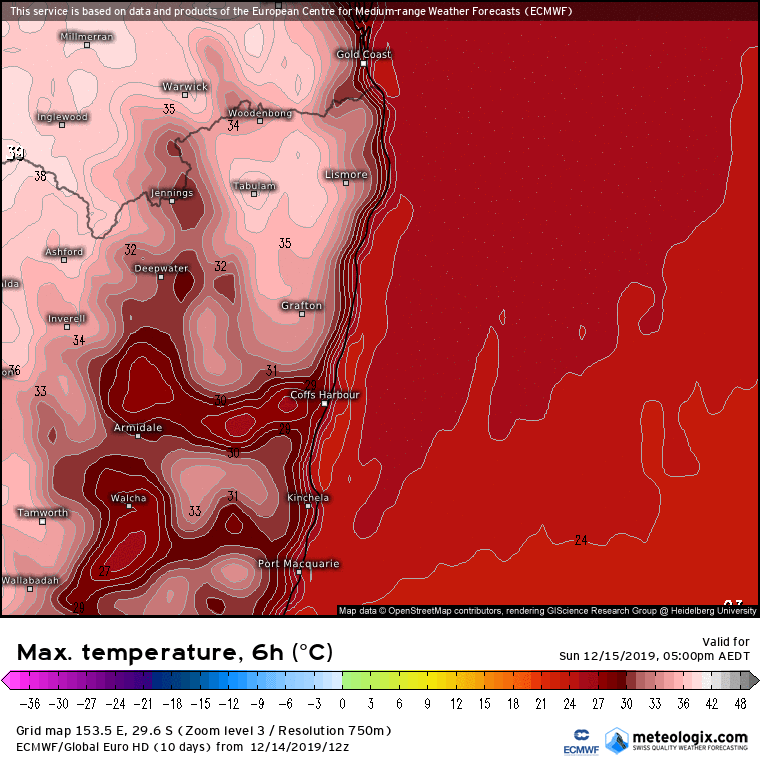 It looks pretty dramatic – temperatures likely to spike close to 40c from time to time over the next 10 days. Combine that with very little rain (and this is the forecast total rain over the next week from the usually accurate German model) and we will likely see fire danger levels creeping back up:
Nothing too extreme forecast for our region over the next few days, but expect High to Very High levels to start appearing once again. With a fire burning in our area we could see some more active fire making an appearance once again.
The good news is that the Southern Annular Mode is finally heading back towards positive territory. While that is no guarantee of wetter weather it does increase the chance of seeing onshore winds and rain. Combine that with the fact that we are heading towards our wet season and, fingers crossed, we would hope to see some rain again in the not too distant future.