We're still in winter….but that sun is definitely growing stronger and we'll likely see some warmer days over the next week – with cold blasts and the chance of a little rain in between!
This Wednesday is looking like the first warmer day – here's the max temp forecast: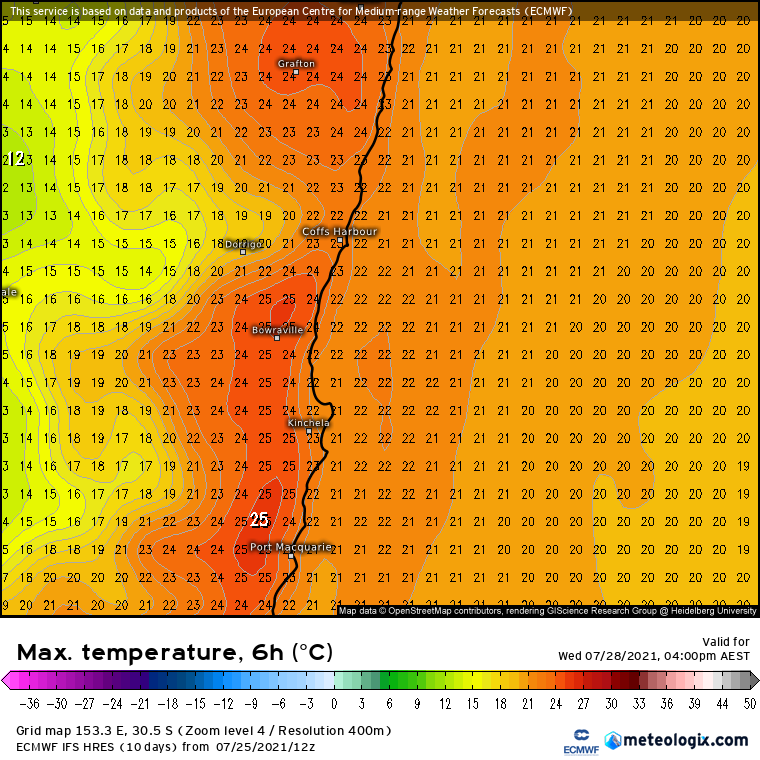 You can see we'll likely hit 25c – nice and warm in the sun! By Thursday it will be back to cooler weather again: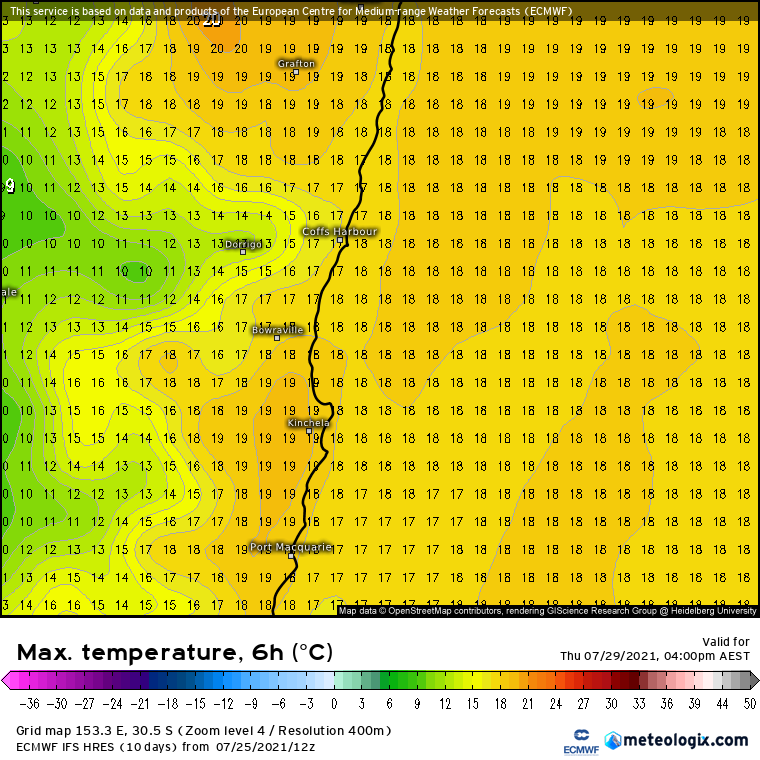 …nothing too cold but likely to feel cooler with a lot of cloud around as well. That cloud will soon clear before the weekend, and by the time we hit Sunday we'll be looking at afternoon temperatures like this: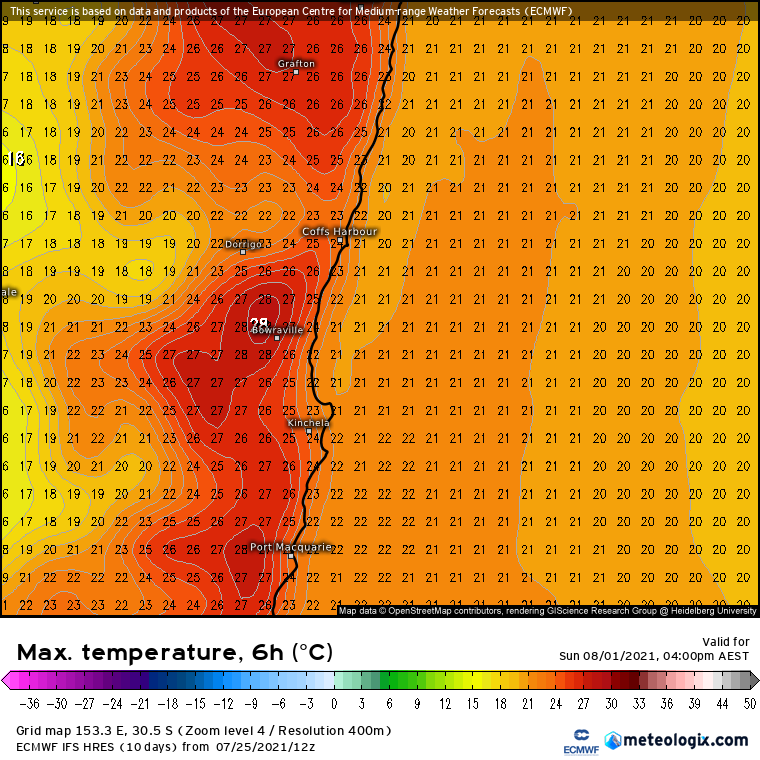 …nothing too hot for us, but a sign that seasons are changing. We'll likely see increasingly warm weather before each cold change. Not much sign of rain right now right now which is not unusual for this time of year. Here's the 10 day forecast – less than 5mm for most of us, with most rain, if any, likely on Thursday: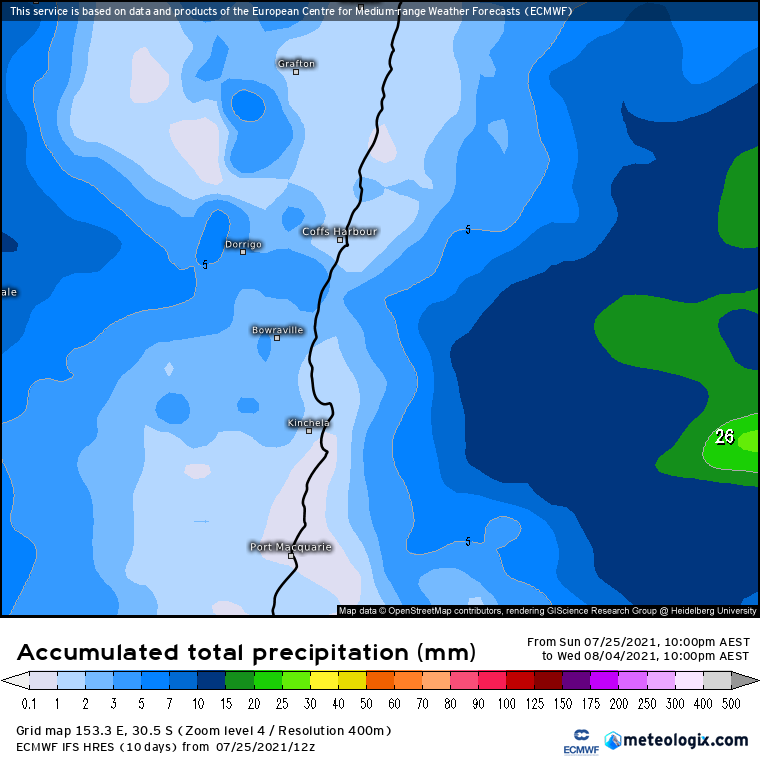 Looking further ahead models are forecasting that we could see a drier than normal end to winter – which is usually a fairly dry time for us anyway. Here's the forecast from one key model for August: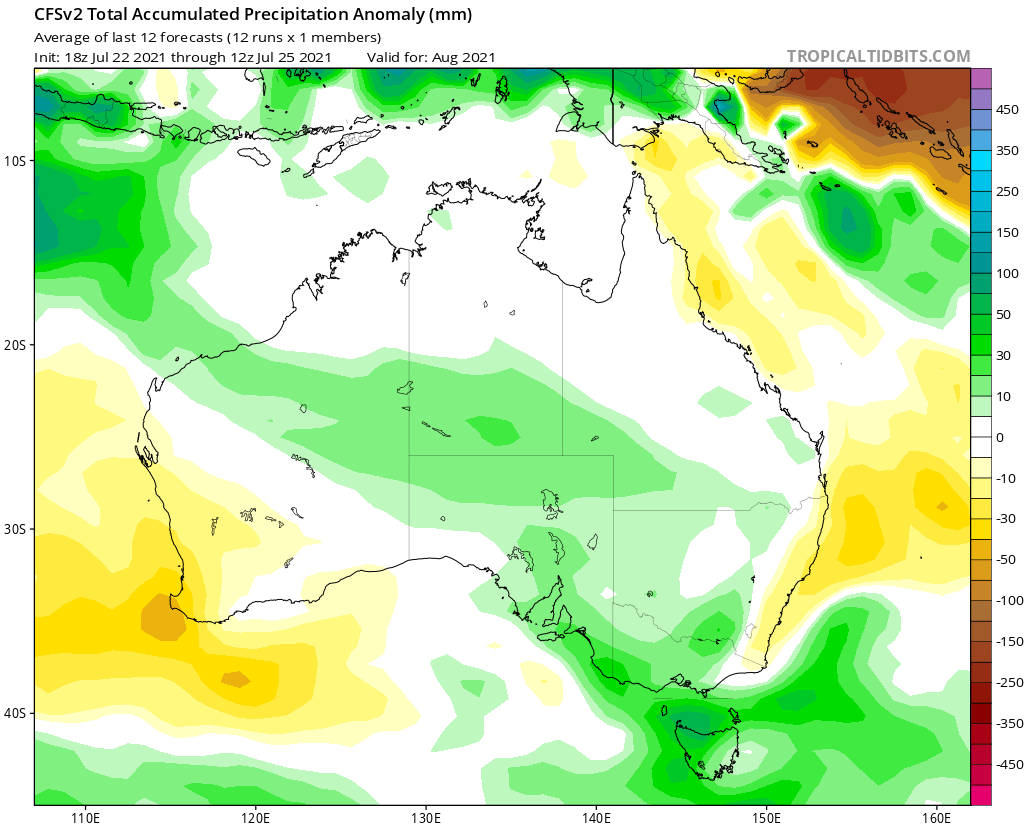 You can see the model forecasting a more westerly stream across the nation, with the range collecting the rain before it moves across coast areas – but could be some great growing conditions inland…
As I have hinted before, we are likely to head into another La Nina this summer…so by the time we head into November models are strongly suggesting a return to wetter than average conditions: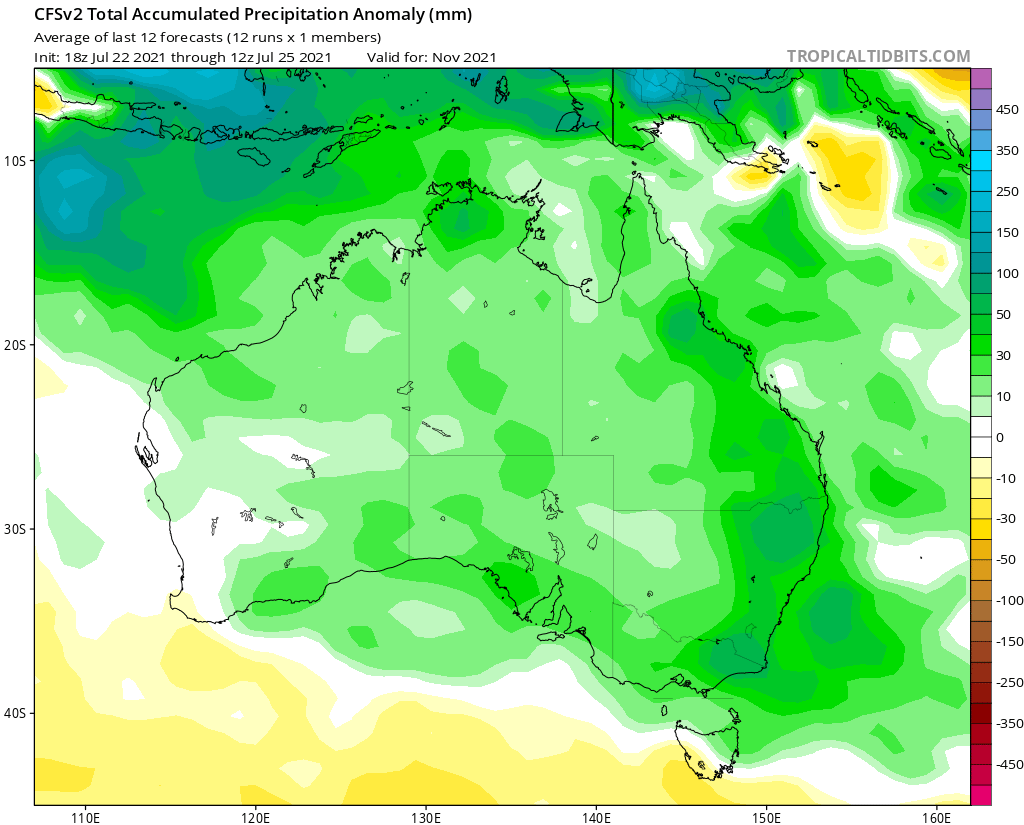 You can clearly see the La Nina coming together in the sea temperature forecast for the same time – check out that large colder than average area in the central Pacific: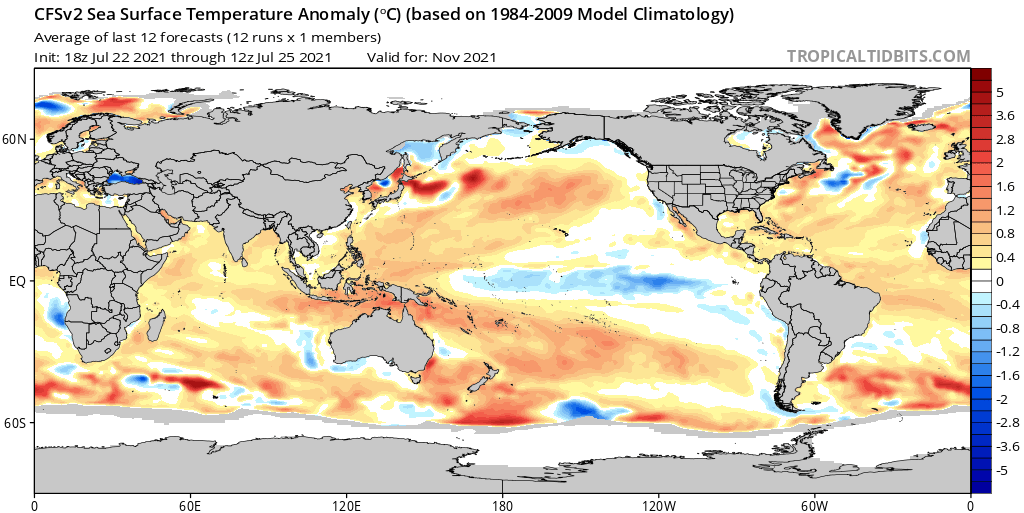 Cooler sea temperatures in the central Pacific usually have a more significant impact on our weather than colder temps further east. This is the second year of La Nina, and likely the last for this event. By the time we head into next winter sea temperatures across the Pacific are likely to be returning to average conditions: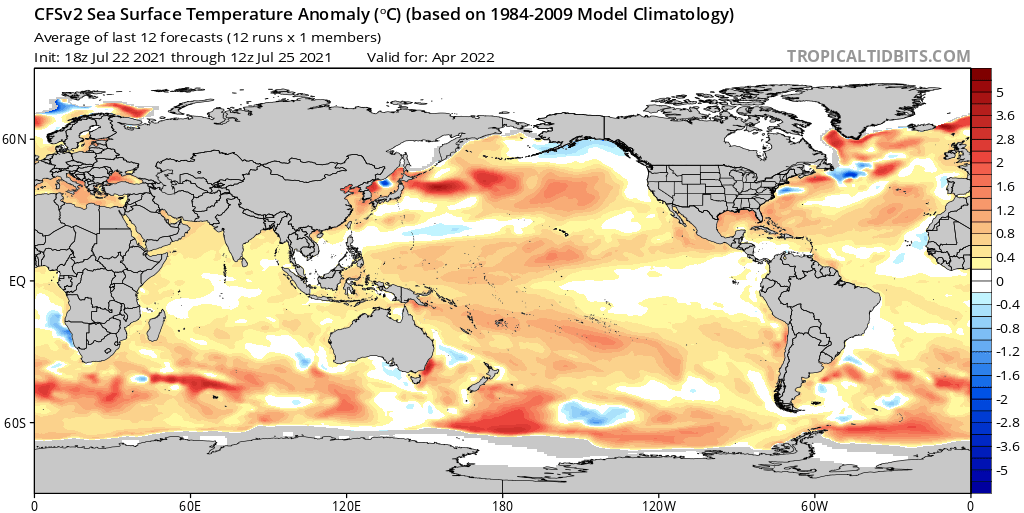 One thing to pick from the forecast above is the extent of above average temperatures – pretty much everywhere around the world -> climate change in action.
Thanks to: Kombu Wholefoods | Snapfrozen | Tropical Tidbits | Meteologix