We've been blessed with some sunshine recently…and with less rain over the weekend than forecasts were orgininally indicating. It was still cold and wet at times for those playing sport on Saturday morning though, as I can personally attest. This week the big news is a pool of cold air up high that is going to move quickly overhead through Tuesday and Wednesday. You can see it easily in this animation from the German ICON model: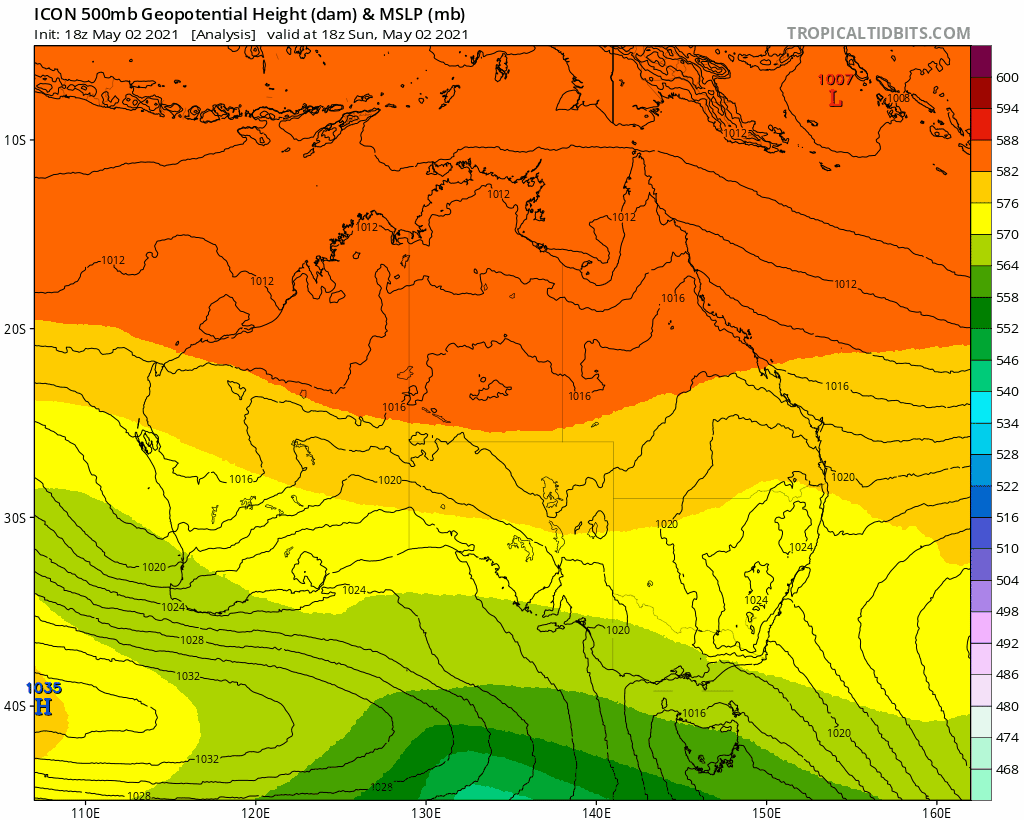 What you can also see from that run is that (1) we have that cold pool heading overhead but (2) there isn't much in the way of onshore winds. Regardless that cold pool will generate some strong instability, so some showers, storms and a chance of hail all feature in the mix from late Tuesday through into Thursday. If that upper feature manages to develop an onshore flow we could well see some sharp downpours…but models are divided on that one. Either way it will be a dynamic few days, with some sharp falls possible (but also the chance that we'll keep drier air overhead with storms to watch out to sea).
Looking further ahead most models are still indicating neutral to weak La Nina through our next summer season. As an example here's the latest model run from the CANSIPS model: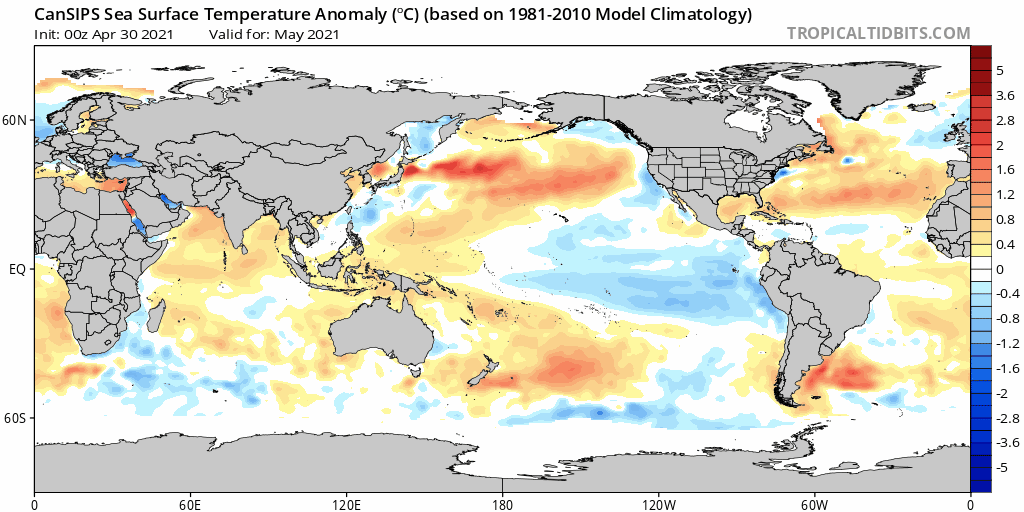 You can see the colder than average water remaining in the Central and Eastern Pacific. What this would mean for us would be a likely continuation of wetter than average conditions through the coming summer. It's worth noting however that this doesn't mean wet all the time….we would still likely see some longer drier spells at times, particularly through winter and into Spring. It's worth looking back at last Spring – very dry, with some local fires burning despite the La Nina pattern in play. Climate change is actually accentuating the dry during those seasons…so despite the wetter signal from the ocean, some dry weather at times is still very likely….overall however we should see it wetter than average through the remainder of this year. There is still time for this to change, and I'll post updates on this one as we head through winter.
Images and thanks: Snapfrozen | Kombu Wholefoods | Tropical Tidbits