The monthly forecast models have now come out – and it's still looking like a big switch for us as we head into next winter. We're really impacted by the Pacific Ocean through summer – and we're curently right in the middle of a third La Nina:

The latest outlook from the models show this event weakening as we head through summer with El Nino possible by winter. Check out the switch from colder than average to warmer than average: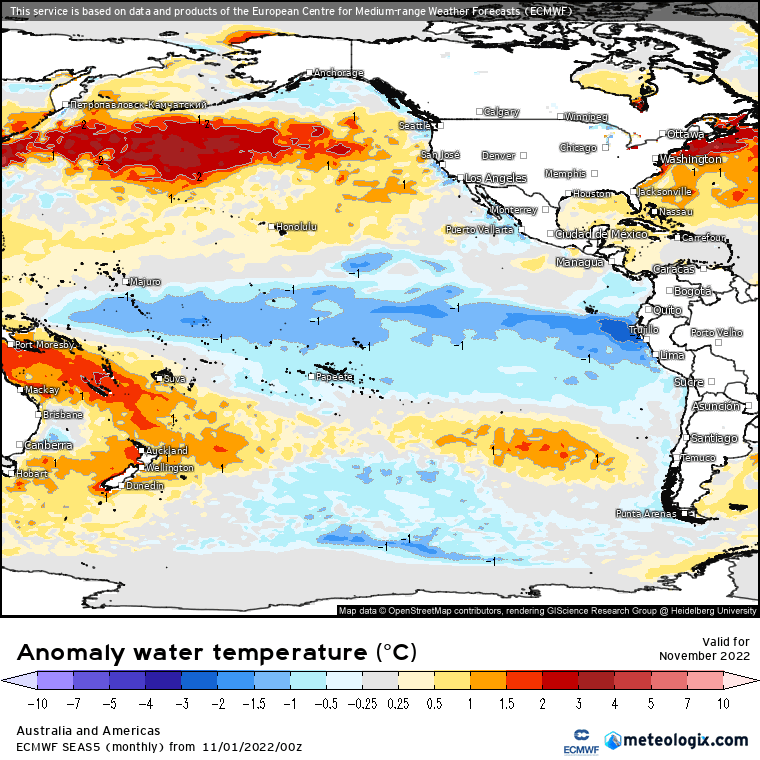 A La Nina continues the wetter than average conditions for eastern Australia…while El Nino has the opposite effect. This is how models are forecasting the next few months – and you'll see the forecast switch from wetter than average (which through our wet season usually means flooding is more likely) to drier than average as we move into winter: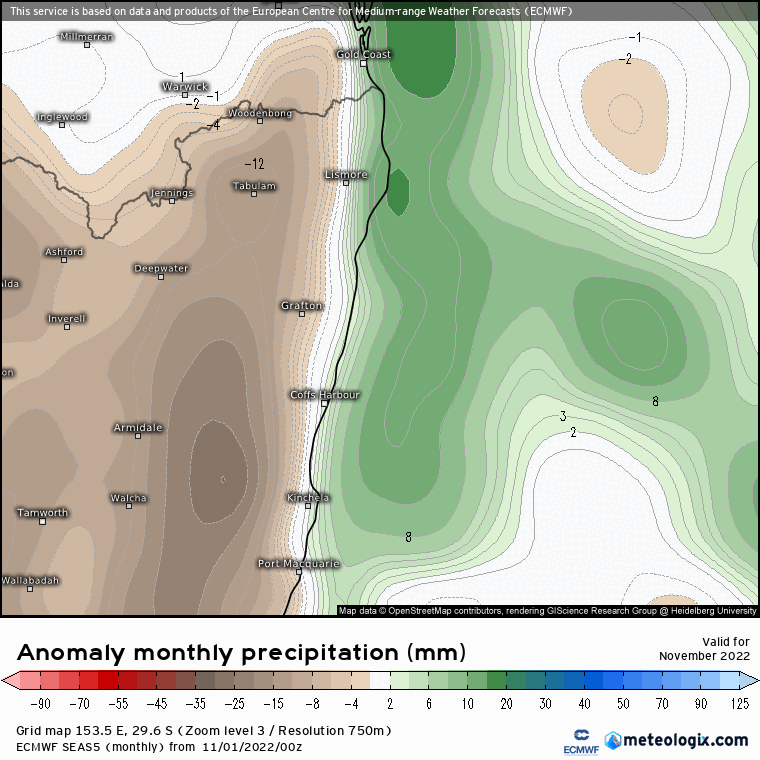 One thing to add to the mix – the ongoing impacts of the Tonga volcanic eruption last year. The impacts from this event are likely to last for 5 to 10 years…and exactly how that will affect our weather is not yet clear. This is something I'll be keeping a close eye on over coming months.
We don't have any significant rain forecast over the next few days, with just the odd shower about. It is looking like it might get wetter once again as we move into the second half of November, but no details yet. I'll post again when more significant events look likely.
Thanks to our sponsors Kombu Wholefoods and Snapfrozen
Thanks to Meteologix and NWS for images. Animations by Bellingen Weather