After a very wet start to the year we're now sitting in the middle of a thankfully dry June. Here's the rain totals for the month to date: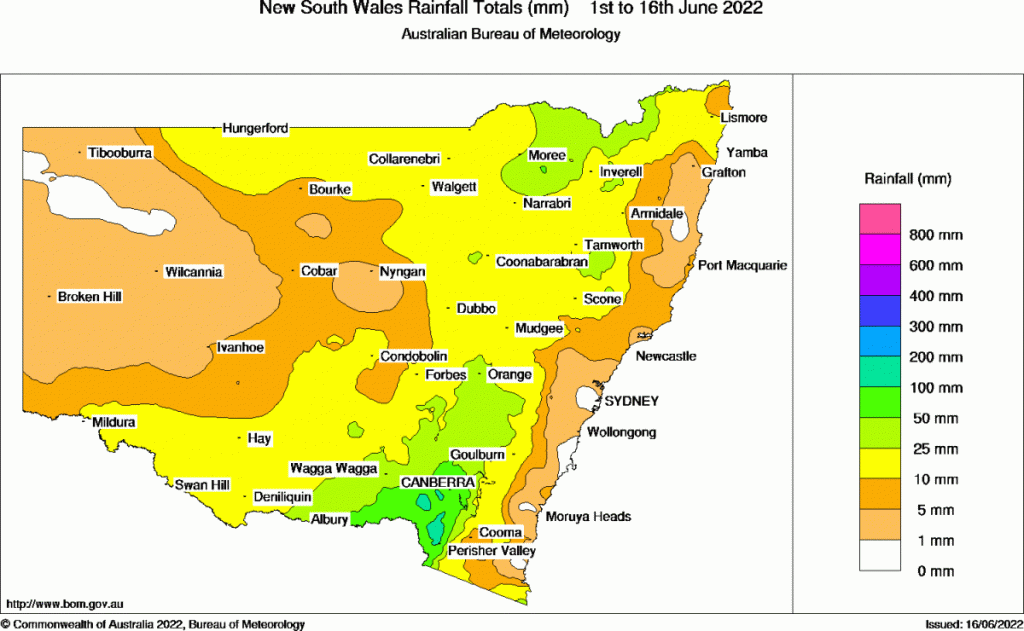 The reason for the dry is a change in the circulation around Antarctica. When the circulation is strong is tends to stick further south – which means the westerly belt of winds sits further south. When it weakens (as it has recently) the circulation relaxes and moves further north…bringing drier westerly winds across our region. As long as that sticks around it doesn't matter that much what La Nina is doing as the surface winds keep the moist easterly winds away from our region.
What's interesting right now is that the Antarctic circulation is running very weakly…check out the chart below – negative is weak, positive is strong:

When it gets this weak we need to keep an eye out for cold pools up high meandering their way north. No sign of that just yet but worth noting that really weak doesn't necessarily mean really dry!
Looking at the bigger picture and La Nina is still firmly in place across the Pacific:

We can see some weakening happening as some warm water starts to surface across the Eastern Pacific…however another decent burst of easterly winds is likely to kick off over the coming days. These can impact us should winds turn onshore as they can significantly increase the amount of moisture available – but can also aid in the re-strengthening of the La Nina. In fact the forecast through to the end of the year shows the La Nina strengthening once again: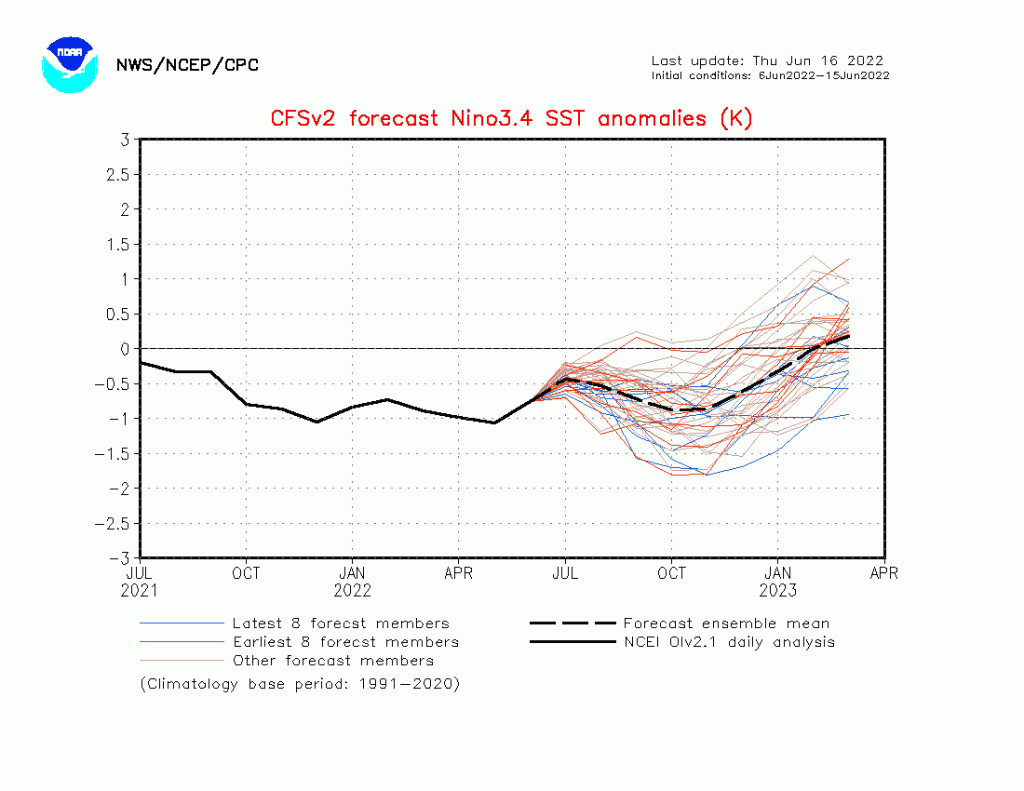 …so whilst we're currently sitting in the dry as a result of a very weak southern circulation it's worth being aware that the bigger pattern still sits on wetter-than-usual right through winter. Here's the latest outlook for the BoM covering the next three months: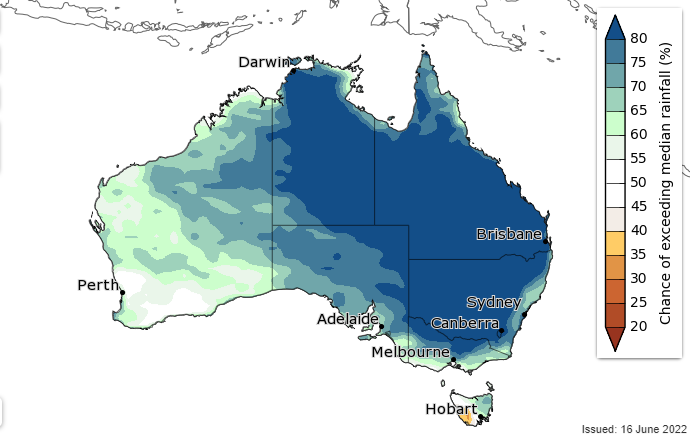 I'll post again when the patterns start to change. In the meantime enjoy the sunshine and the dry while it lasts!
Thanks as always to Kombu Wholefoods and Snapfrozen for sponsoring and supporting Bellingen Weather
Thanks to BoM / NSW / NOAA for the images