We've got some beautiful weather around at the moment…and it looks like more to come. Here's the forecast rain over the next 10 days – not much likely for us, with the weather weighted in favour of warm days and lots of sunshine.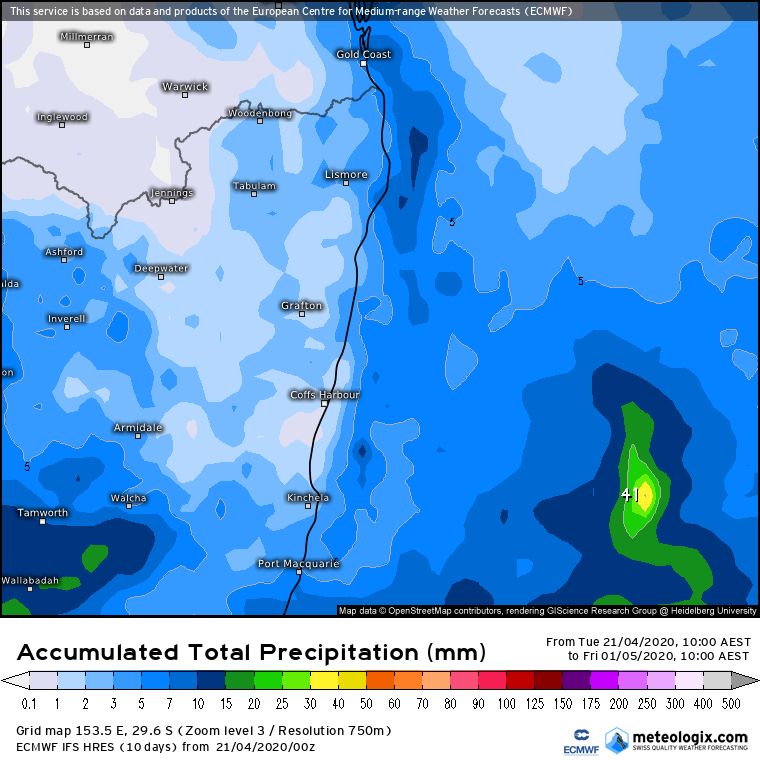 …and to give an example, here's the forecast maximum temperature for tomorrow, Wednesday:
…not bad, and might even see it a few degrees higher than that here in the valley. The current weather pattern is sitting fairly close to the monthly forecast from the EC model – here's the forecast rainfall anomaly through April:
You can see wetter weather forecast across the inland, with lower totals close to the coast. And that's what's been happening….however look ahead to the forecast in a few months and it's looking different:
Most models are forecasting it to trend wetter as we head towards our traditional fire season, which is great news after the one we've just had. The reason? The Indian Ocean Dipole is forecast to sit in the negative this coming late winter. Last Spring we had a record positive event – and we know what happened as a result. Here's the last forecast from the BoM:
And the Pacific Ocean? Also heading further away from El Nino, so complimenting the IOD forecast:
And the Southern Ocean? We won't know about that one for some time, and it can have a significant impact on how much rain we see through late winter and spring…but for now at least two of the key drivers are indicating a very different winter and spring.