We're into 2023 and the first of the longer term outlooks has been released – and it confirms the other models with an El Nino possible as we head through the year (before it weakens as we head towards the end of the year):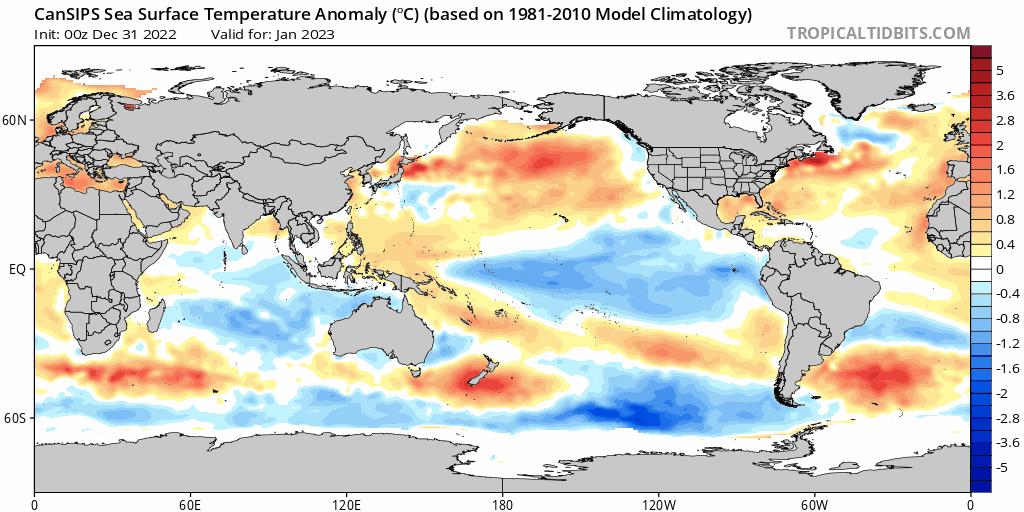 You can easily see the warm waters form off the S American coast before moving east. This will likely decrease rainfall through 2023 across our part of the world. It won't be dry right through, but overall we'll likely see lower rainfall than we have done over the last three years. The monthly rainfall is currently forecast to look like this: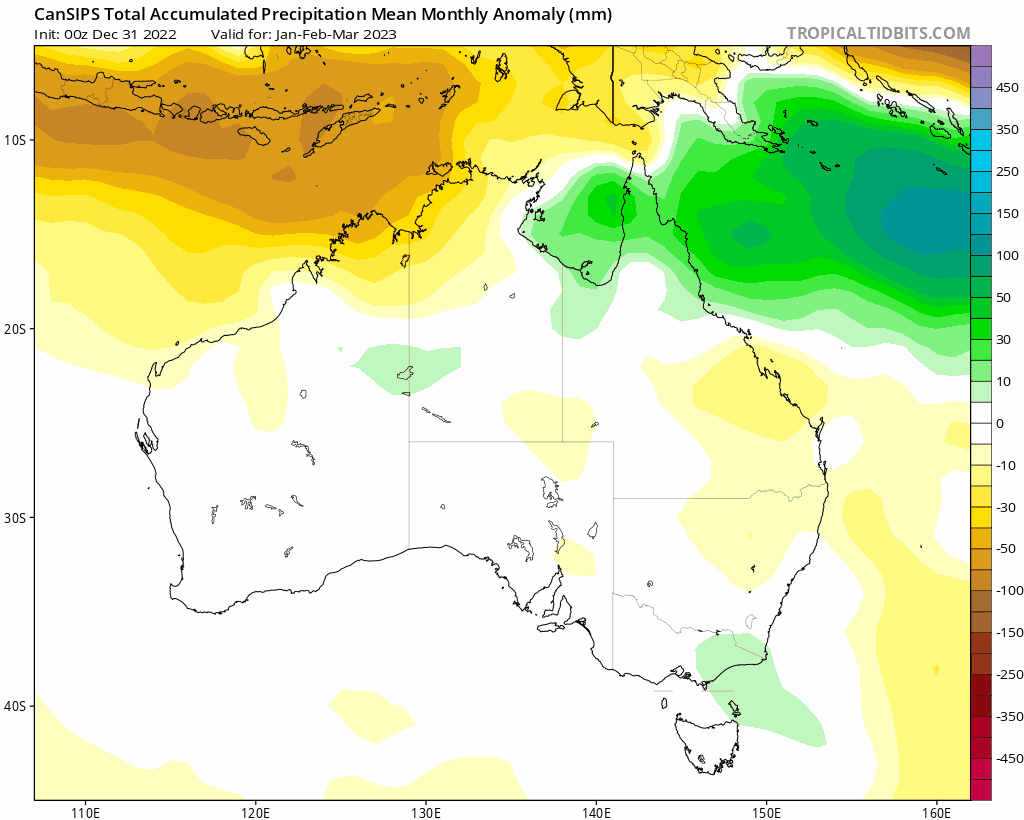 You can easily see the drier trend through the year. Temperatures are also likely rise from their current below-average position, to be sitting above average by the time we hit next summer: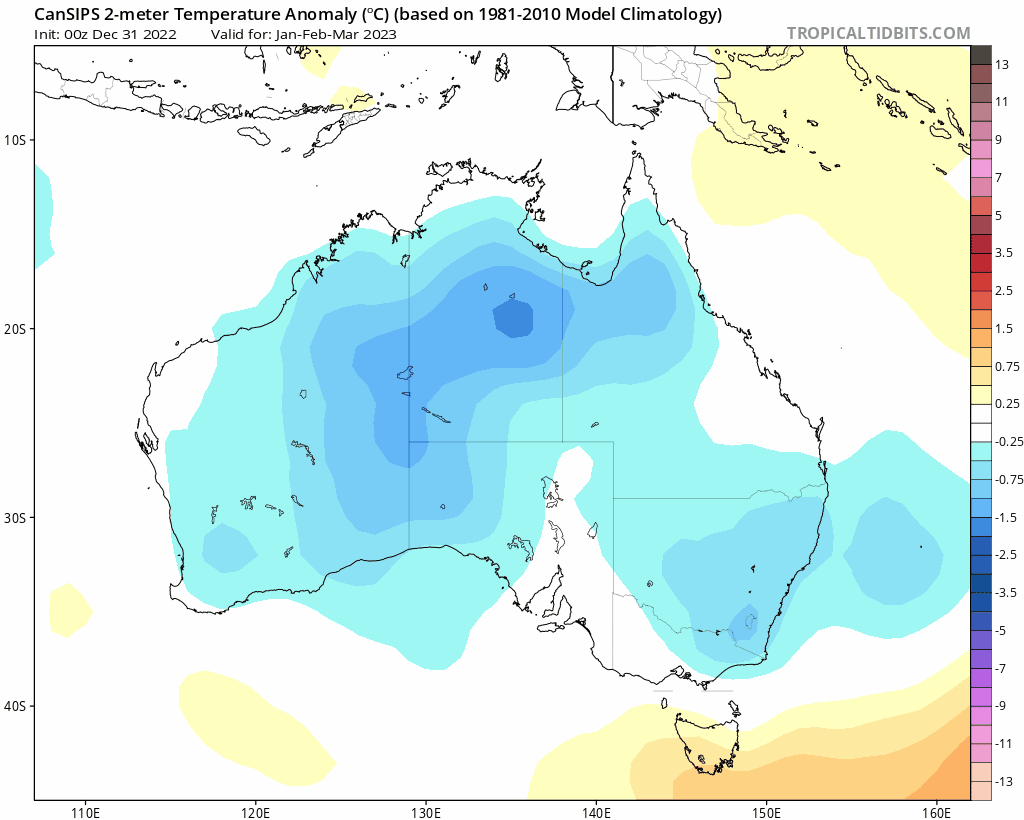 I'll keep an eye on other models as their forecasts come out. Worth remembering that the Tongan volcano could still play a role in what happens this year – and that is something that models might well need to adapt to as we move through the year.
In the shorter term we'll likely see an increase in showers and storms through this week, particularly on the hills – a classic summer weather pattern for us. Could be some wetter weather in the following week but no clear patterns on that so far.
Happy holidays and see you soon!
Thanks to our sponsors Kombu Wholefoods and Snapfrozen
Images thanks Tropical Tidbits