A quick two-minute-read-weather-update! We're drier for now – a result of the Antarctic Oscillation turning negative once again:

When you see the AAO plunging like that you know we're going to see some cold nights and drier weather. And – sure enough – here's the 8 day rain forecast from a Meteologix multi-model ensemble: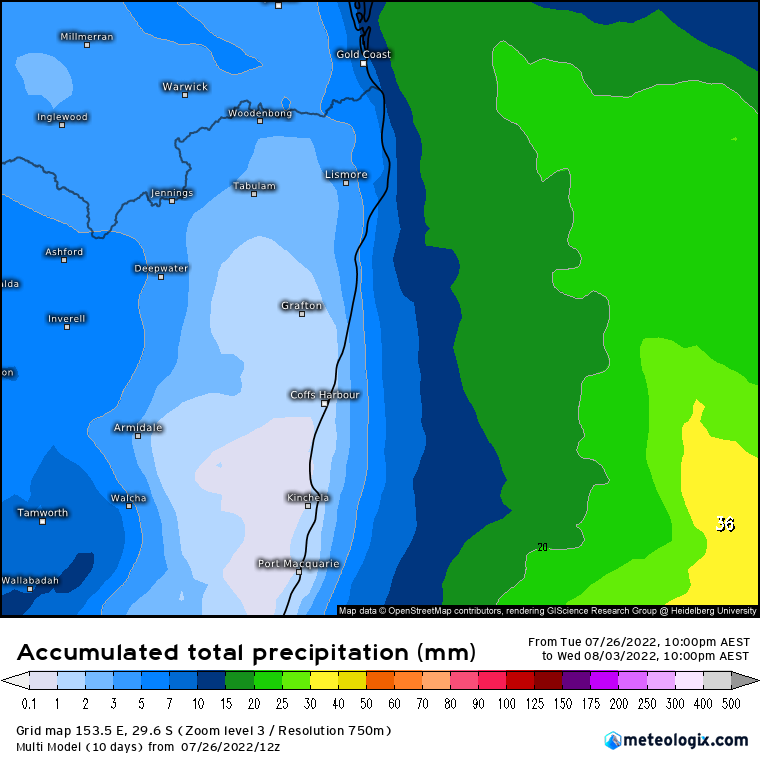 Looking further ahead and the Pacific is definitely turning La Nina once again. Check out this animation of ocean temperatures on and below the surface – the warm tongue has been blown apart by a rapidly expanding cold pool: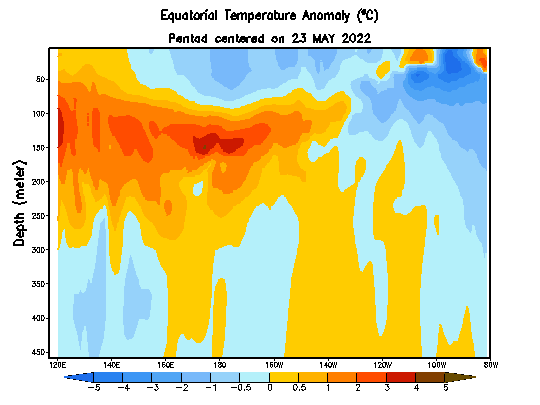 The reason? The strongest trade wind surge on record. Here's how it compares to other events: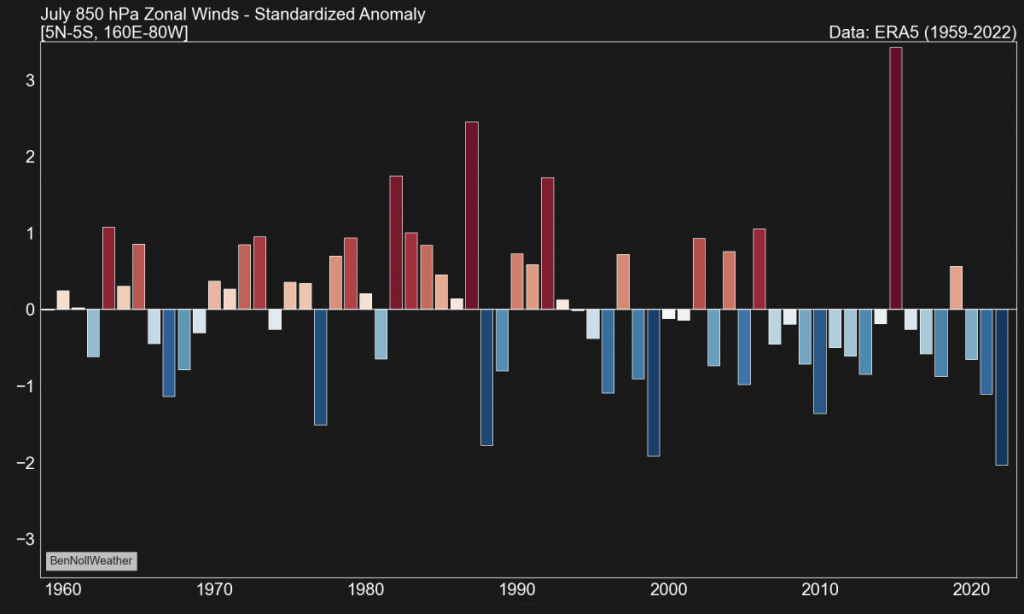 What does that mean? In the words of Mets Ben Noll and Tyler Stanfield:
The July trade wind surge has halted & reversed the warming trend in the equatorial Pacific 🛑 A substantial cool pool (🔵) of -3˚C to -5˚C (!) has developed in the central part of the basin. With stronger trades continuing, La Niña is very likely to strengthen.Zonal winds at 850 hPa indicate that July 2022 has so far had the strongest July trade winds in at least the last 6 decades across the ENSO regions 💨
1 – 2022 🥇
2 – 1999
3 – 1988
4 – 1977
5 – 2010
Minimum ENSO ONI in Niño 3.4:
2010 -1.5°C
1999 -1.7°C
1988 -1.8°C
All firmly strong La Niña's.
So…sure looking like we'll see another La Nina this coming season – so expect the wet to stay. What is also key to know though is that we have a *lot* of indicators that we could well see a return to El Nino in 2023. This is something to be aware of. We've seen a lot of growth in the bush over the last couple of wet seasons, and a drier season to follow could well bring fires back into Eastern Australia. We're some way off but now is the time to start getting ready – both for the ongoing La Nina and risk of further flooding, but also for the potential El Nino (and bushfires) to follow.
North Bellingen RFS and Bellingen Fire and Rescue will be holding a Get Ready event in Church Street, Bellingen, on Saturday 20th August. There will be a lot of information available to help us all prepare for fire seasons to come – and this is the ideal time to get those preparations happening.
Thanks to: Snapfrozen and Kombu Wholefoods
Images: Meteologix / Ben Noll Weather / NOAA / NWS