Not much coming up weather wise in the short term other than a southerly change bringing some showers and storms today (with a few more showers to come over the coming days) – so time for a quick bigger-picture look.
It's been drier recently – I'm sure you have noticed the lower humidty levels and less rain. A key reason for this has been a significant change to our south. The Antarctic Oscillation Index (AAO) has turned negative for the first time in a long time: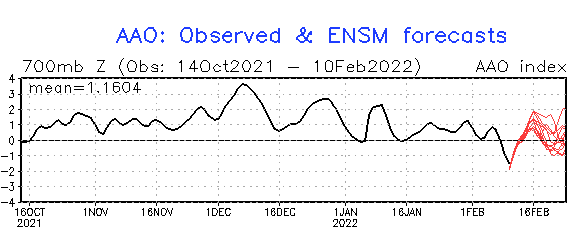 This means that the circulation around the south pole is weaker than normal – and that means that the westerly wind belt will extend further north. The impact for us this year is the lower humidity levels and reduction in rainfall. It's been really wet across the inland as well, and combined with the La Nina this has resulted in much nicer (and welcome) conditions for us. In bad bushfire years a similar move in the AAO can result in some big, blow-up fire days. Worth noting here that Antarctic Sea Ice is heading towards the lowest on record. Not only will we see significant changes to ocean levels if (land based) ice continues to contract – but will also likely see changes to the Antarctic circulation which will have significant impacts on our climate: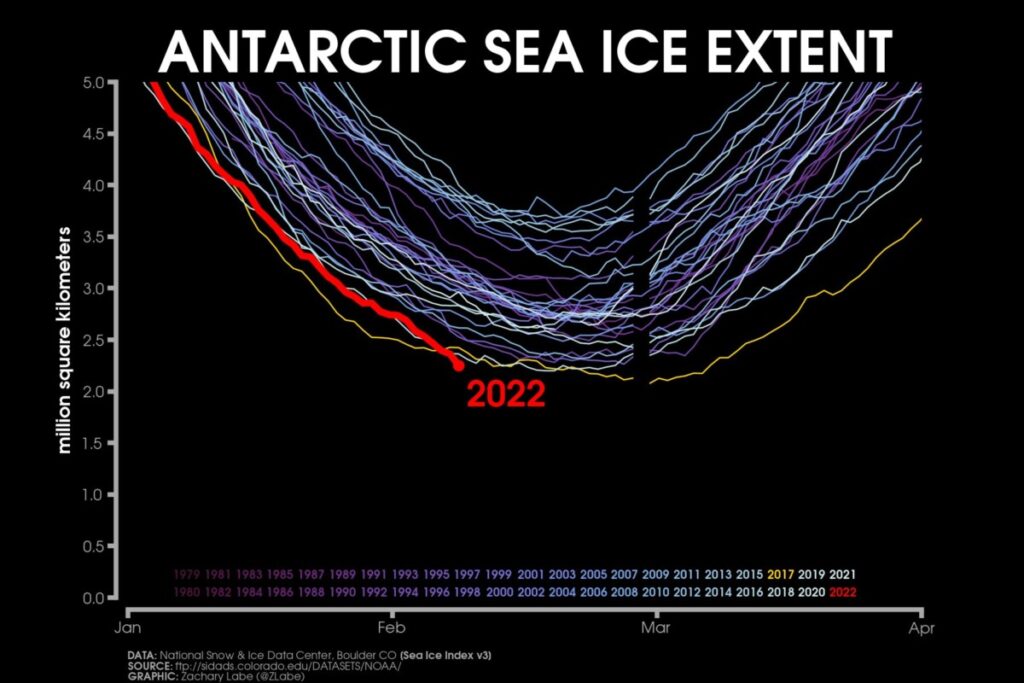 The index should return to neutral / positive values over coming weeks – and when it does we'll likely see a return to wetter weather. You can see this forecast with medium term models highlighting the dry this week and the chance of wetter weather through weeks 3 to 4: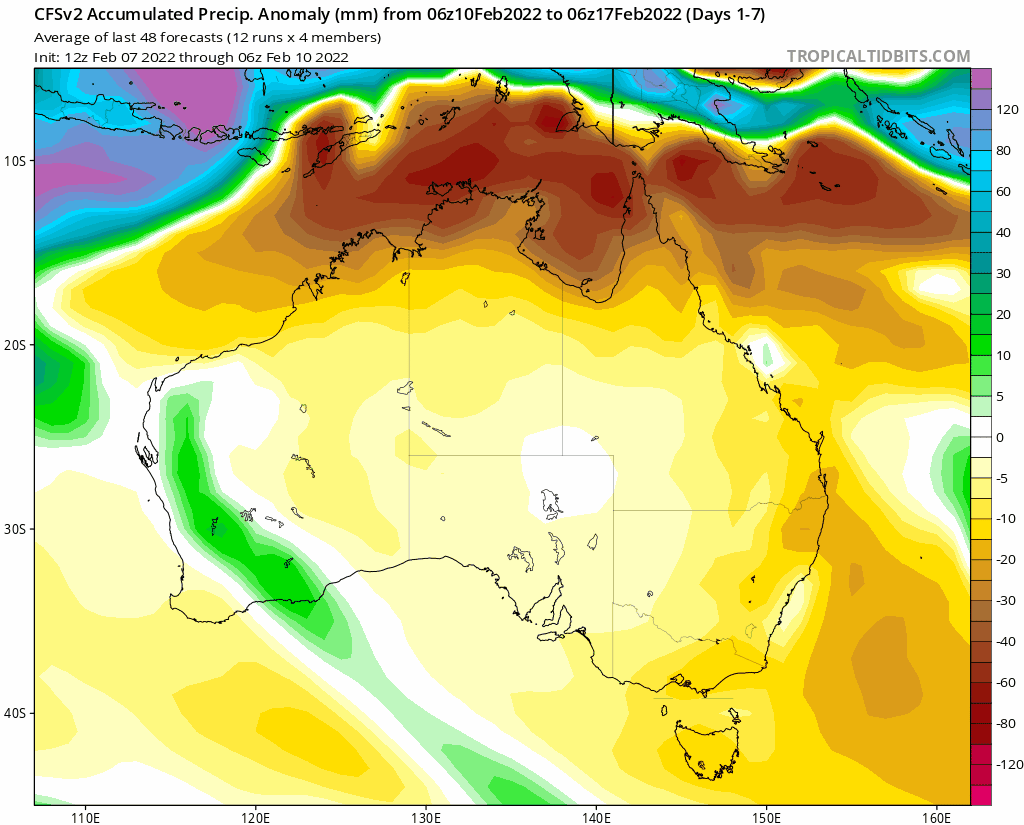 Looking bigger picture we can see the full-blown La Nina still in place across the Pacific:

…and while that is in place we are likely to see an ongoing increased risk of wetter than average conditions. Models show a range of long term outcomes. The GFS model indicates a continuation of the current La Nina through our winter and into next Spring: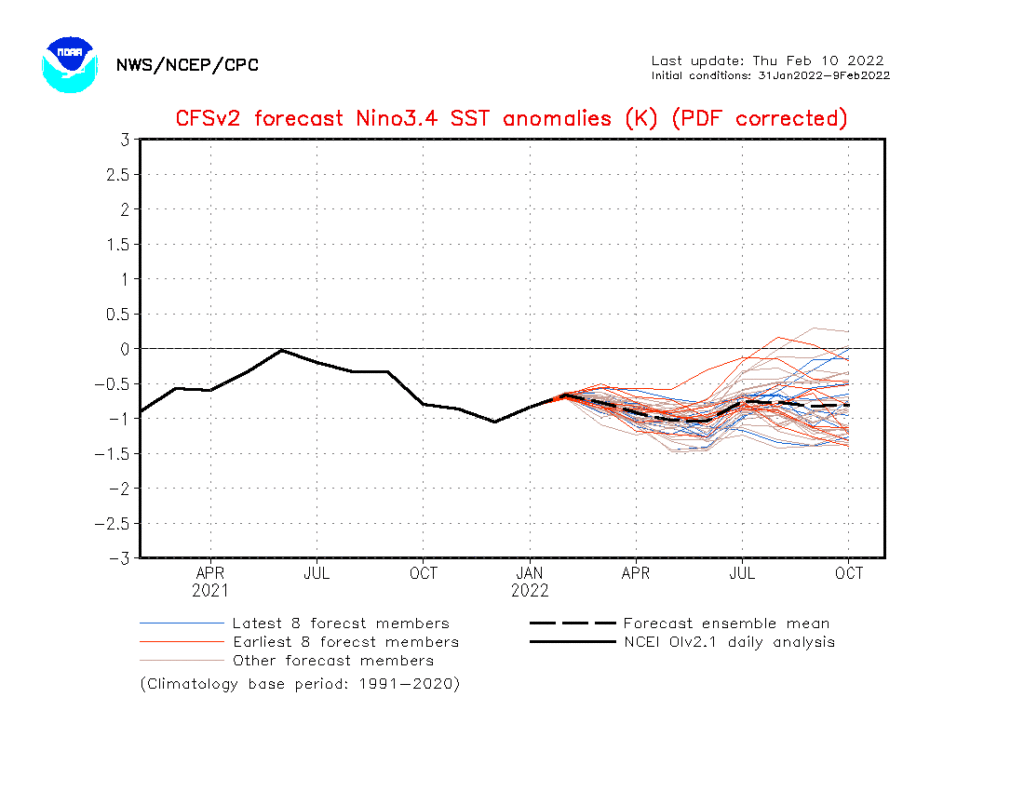 …other models show a return to neutral conditions however. It's hard for models to know for sure what will happen at this time of year as small changes in weather patterns now can blow up into something a lot bigger by the time we hit next summer – so something I'll keep an eye on over the coming months, with updates to come when we get a clearer picture of what is ahead. For now enjoy the cooler conditions, and I'll post again when we have more interesting weather coming up.
Thanks (as always) to local supporters Kombu Wholefoods and Snapfrozen.
Thanks to Zack Labe / NOAA / NWS / NCEP / Tropical Tidbits for other images.