Time for a long term forecast. We're still at the time of year when things can more easily tip from one side to the other more easily…BUT what we're seeing at the moment is a potential swing from the drier El Nino / IOD combination through to one where we get to see much wetter conditions. To give you an idea of what we could see, here's an animation from one of the weather models from May through December. The month is at the top, and the animation shows how much wetter or drier than average conditions will likely be: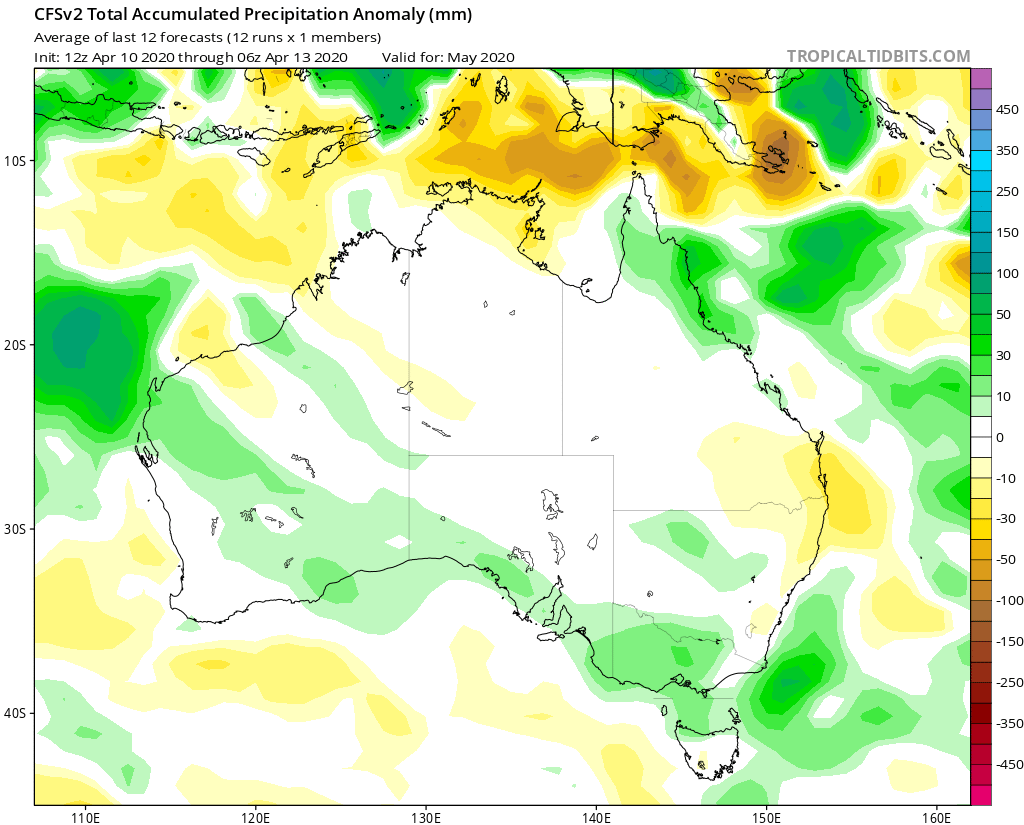 You can see a big swing from drier than average forecast conditions (May and June) into much wetter than average through the second half of the year – including, crucially for us, our bushfire season. A big reason for this is the forecast of a La Nina later this year. This means colder water on the surface close to the South American coast, with warmer water closer to us. The current cross section across the tropical Pacific looks like this:
You can see the colder tongue of water start to gather under the surface…and with fingers crossed we should see that colder water make its way to the surface in the East over the coming months. Here's what we'll see if that does happen:
Worth noting that wetter than average does not mean wet right through – so we could see drier weather (with bushfire risks) but followed up by a wetter spell…but regardless, the signals right now are better than they have been for some time. Looking wetter (potentially significantly wetter) west of the divide as well, so could see that much-needed reprieve for growers across much of inland Aus.
I'll publish more forecasts as we move into winter (and the signals from the models settle down).