We've got an ongoing risk of afternoon showers and storms at times over the coming week. Could see some decent totals on the hills or if you catch a couple of decent storms, but overall the totals are looking fairly low for this time of year – and certainly lower than this time last year. Average 7 day totals look like: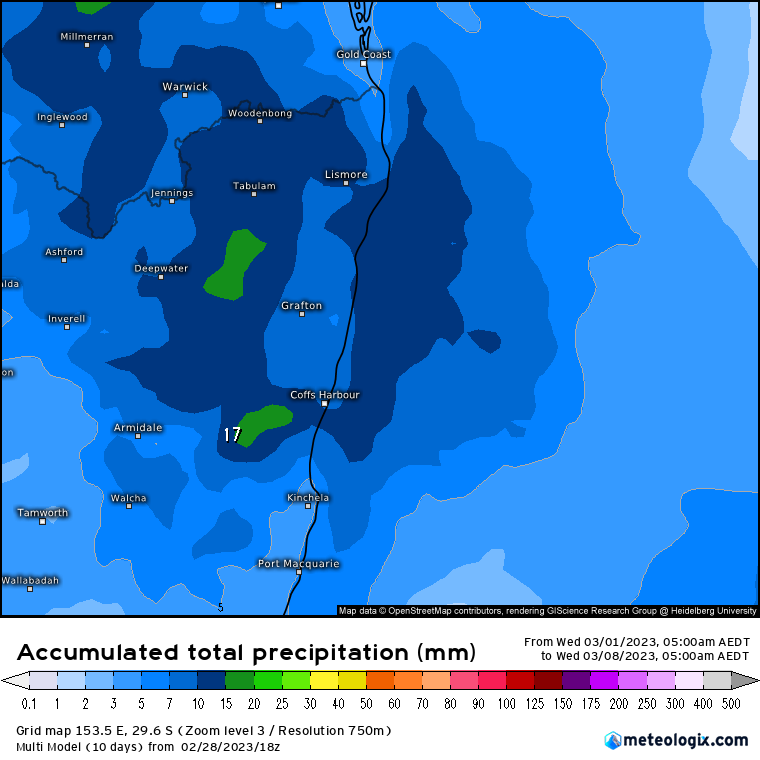 As this is an average it tends to blur out the higher totals and spread them across a wider area…but it's a decent idea of how much we'll see area-wide.
I had a quick look back to this time last year and these were the rain totals forecast – and they turned out to be an underestimate for some regions across the Northern Rivers: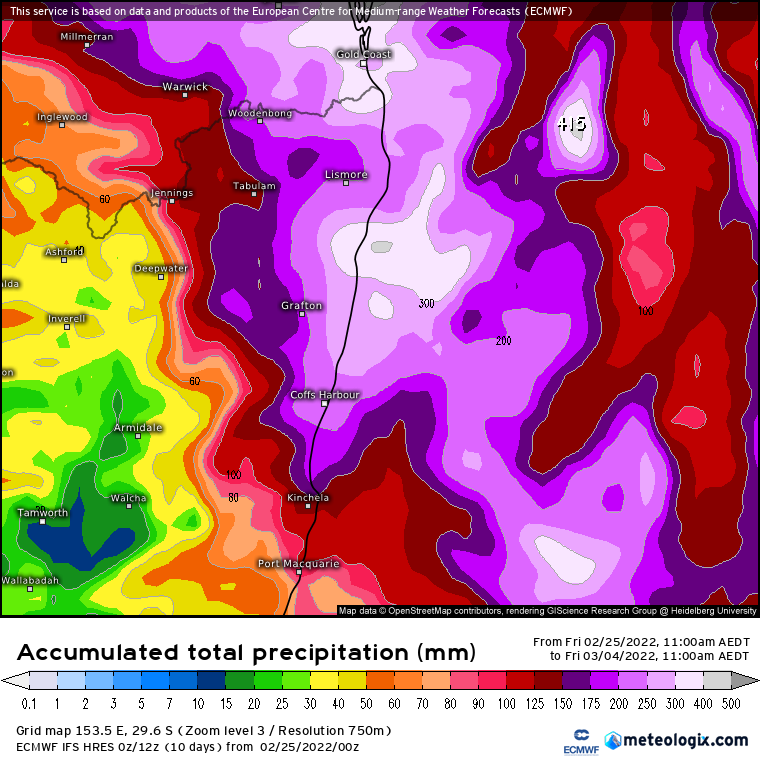 Looking further ahead and the first of the monthly outlooks is now out. This is how it forecasts the pattern change across the Pacific through the next year – El Nino very likely incoming: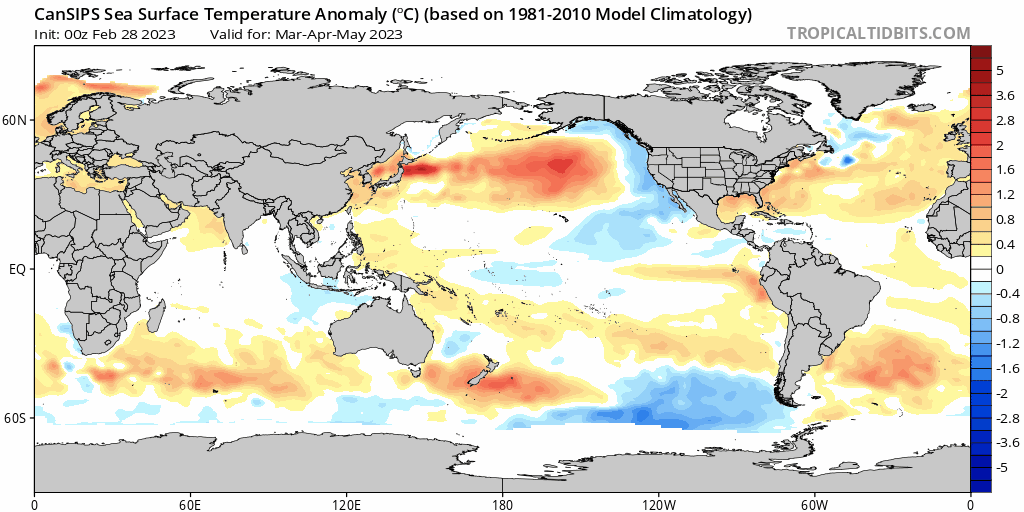 This is consistent with other models and follows the pattern we've been talking about for the last couple of months. This is the forecast impact on average Australian temperatures over the next year: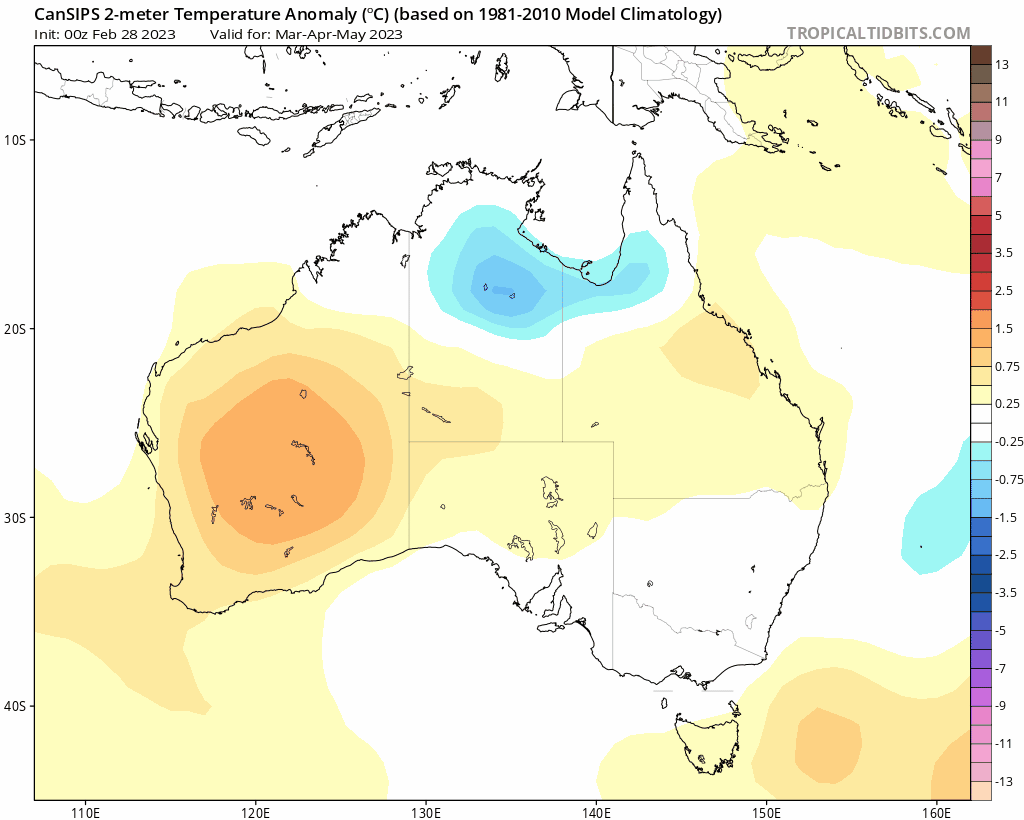 You can see it warming up over time with increasing warm anomalies forecast over next summer. Could be a scorcher! It's also looking drier than average as well, though not out by as much as the temperature:
This is something that we'll need to keep an eye on over coming months and I'll post updates when we know more. Worth noting that we are already running drier than average – here are the summer rain anomalies for NSW: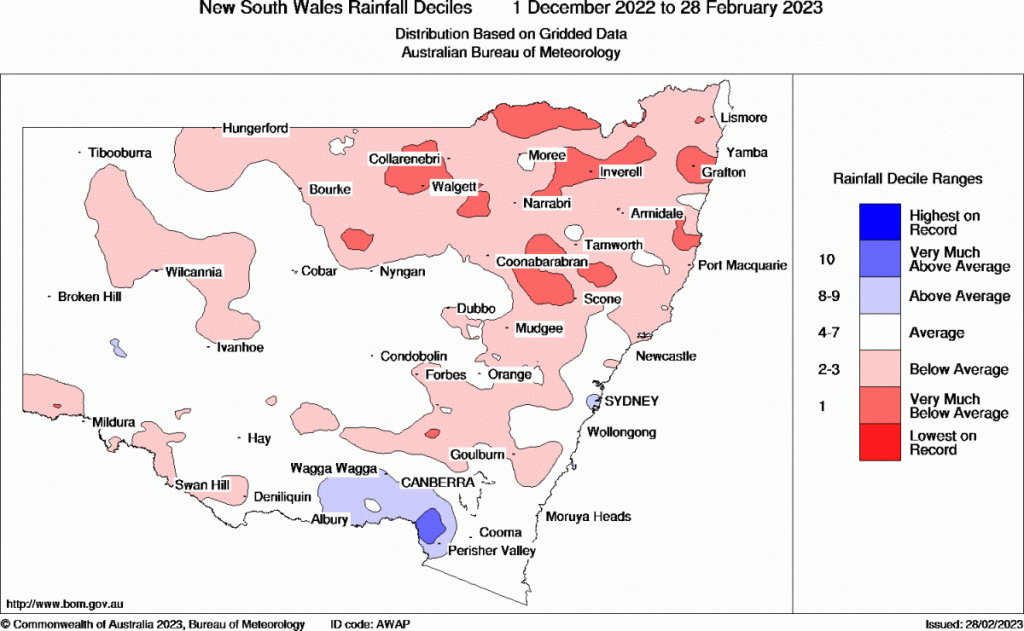 This is a good time to consider bush fire plans – and the good news is that you can come and chat with RFS crews from North Bellingen and Hydes Creek at the Thrive Festival at the Bellingen Showground this Saturday. They'll have fire plans and other useful information available. There is also a talk on Fires and Floods at the event from 1 to 2.30pm…and Bello Weather talking on a weather forum from 9am to 9.30am. See you there!