If you were outside late Saturday evening you would have been aware of a quick spell of rain that moved through. It looked like this on the radar: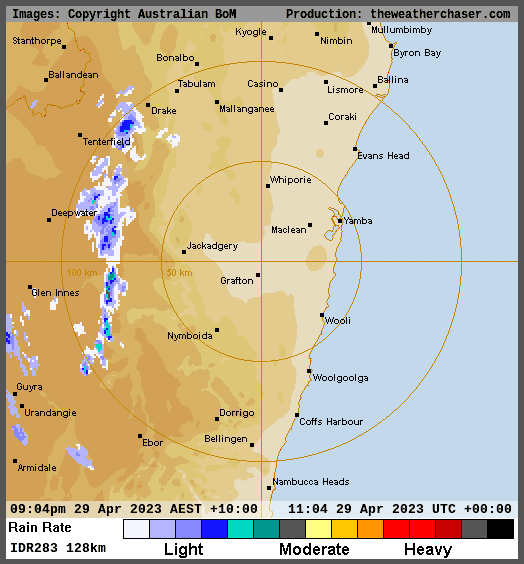 As it came in the from the west there was not much rain for us (unlike down on the south coast, where some locations saw over 200mm in a 24 hour period)…but it is very noteworthy for another reason – this band of rain marked the boundary between the wetter onshore winds we have had for much of last week, and the westerly change moving in (as a result of a low forming to our south). As a result we're now in more of a south-to-west wind regime – and that means more sunshine and drier weather to come. Here's the current two week rainfall outlook for our region:
…which is forecasting mostly dry weather pretty much all of the way through. It doesn't mean it will now be dry right through winter (never happens), but flags that we are moving from our wet season and into our drier season.
That leads neatly into the latest seasonal rainfall outlooks. El Nino is forming across the Pacific. Here's the latest sea surface temperature anomalies (SSTAs):

You can easily see the much higher ocean temperatures developing close to the South American coast…and here's the latest SSTA forecast running into early next year from the first of the monthly forecast models: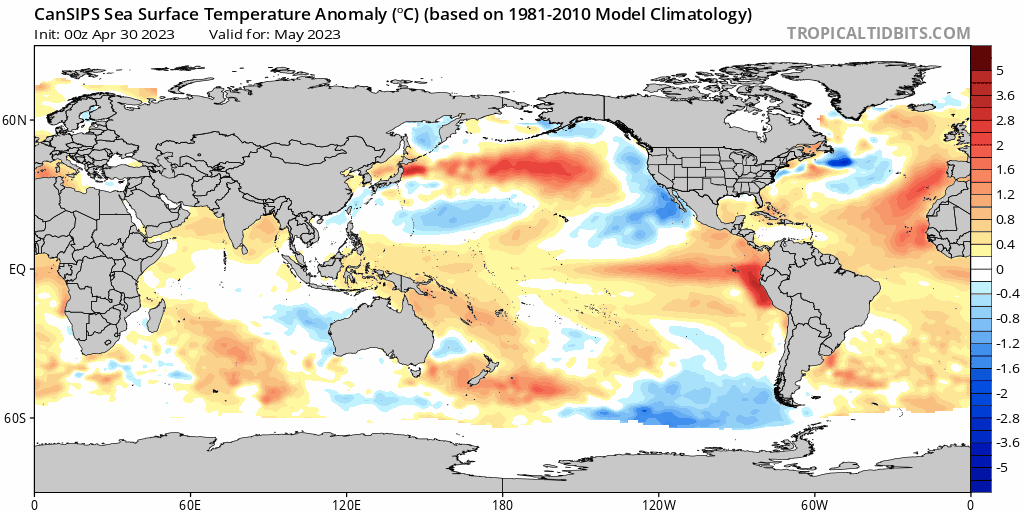 You can see the higher ocean temperatures move across much of the central and eastern Pacific, with El Nino developing and then lasting right through to the end of the run. El Nino outcomes vary from event to event (with, for example, eastern El Ninos having less impact on our weather than events with a more central Pacific focus)…so all we can do is take a guide as to what we are likely to see. At this time (and from the same model outlook, released earlier this morning) you can see temperatures across much of Australia are likely to move from their current below-average range through to above-average levels for much of Spring and Summer: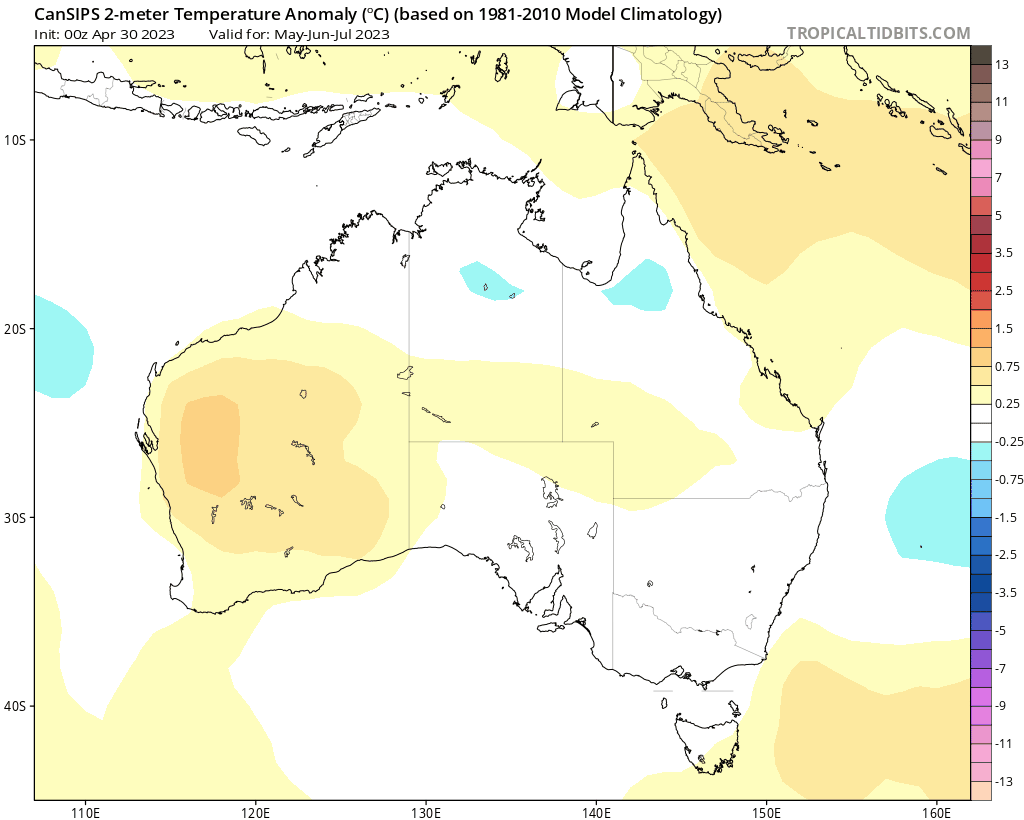 Rainfall is also likely to start heading below-average as well: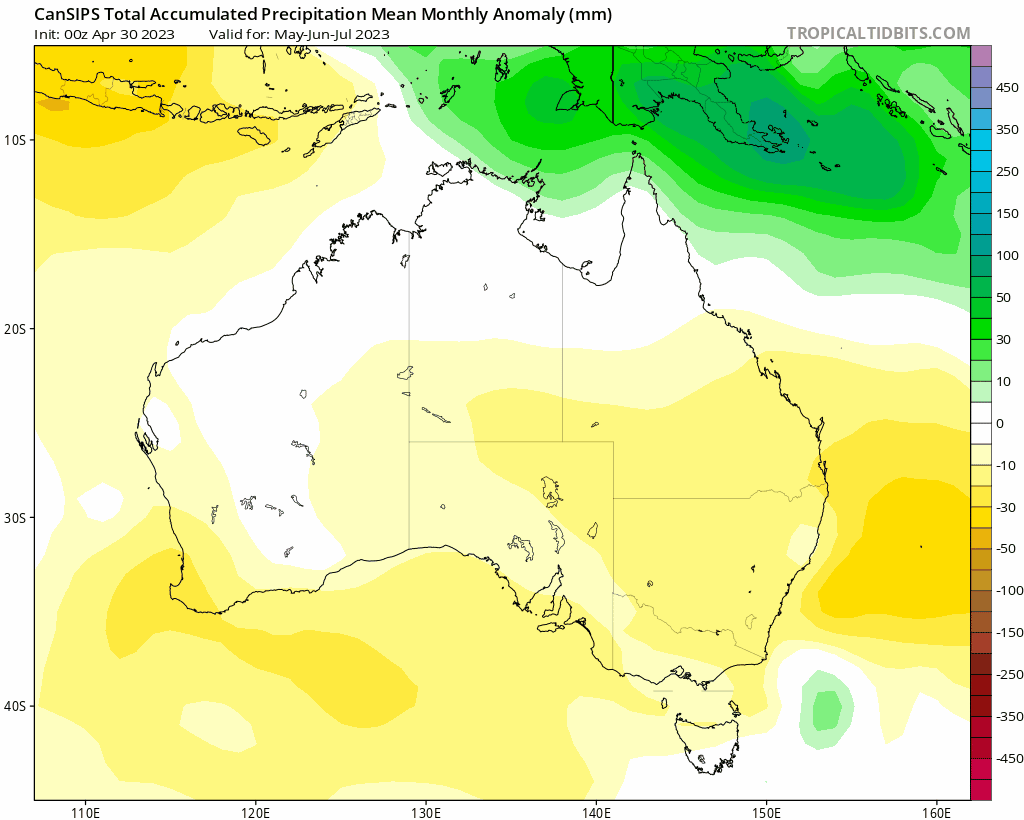 Worth noting that east of the divide – where we are located – is traditionally less impacted by El Nino than areas further inland. Our region in particular can pick up showers and storms in marginal conditions, so we tend to come out of these events better than most. We are more likely to see higher temperatures however, with occasional very hot blasts as inland air is swept across our region. Also worth noting the big rainfall anomalies across the far north of Australia as we head into summer. This is the model forecasting a much weaker than average monsoon as a result of the El Nino.
With significant grass and bush growth over the last three years of La Nina we could find ourselves facing some challenging bush fire conditions across much of Eastern Australia as we head into next Spring and Summer. For more information on what you can do to get ready come and say hi to the RFS team at the upcoming Bellingen Show.
Thanks to our sponsors Kombu Wholefoods and Snapfrozen
Thanks to Meteologix and Tropical Tidbits for images.