We're still in a La Nina-ish pattern at the moment…and when the Southern Oscillation turned positive over the last couple of weeks (and turned the winds back onshore) the rain returned with a vengeance. Here's the totals so far this month across NSW: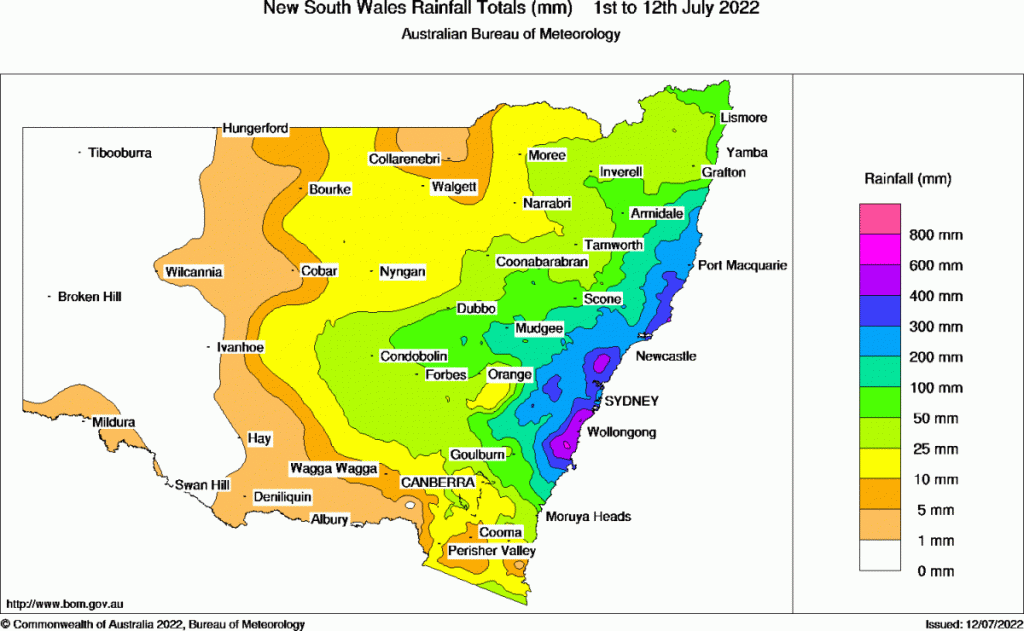 The Southern Oscillation has now returned to neutral values and the rain has moved on:

As you can see it's likely to hover around neutral over the next couple of weeks, so will have less of an impact on our climate. The Pacific pattern though certainly still looks wet – here's the current sea temperatures – and check out the La Nina still rolling on, at least down in the South Pacific:

We've also got to look at the Indian Ocean pattern at this time of year – and that one is also indicating wetter than average conditions across SE Aus: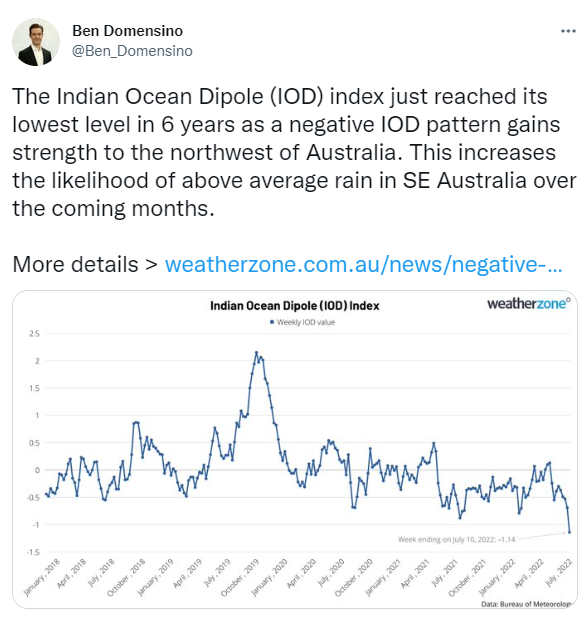 …so we're certainly likely to see a continuation of wetter conditions…though as we're entering our drier season we're less likely to see flooding rains.
Looking further ahead and we're currently right in the middle of one of the strongest trade surges across the Pacific on record. Check out the negative numbers on this chart: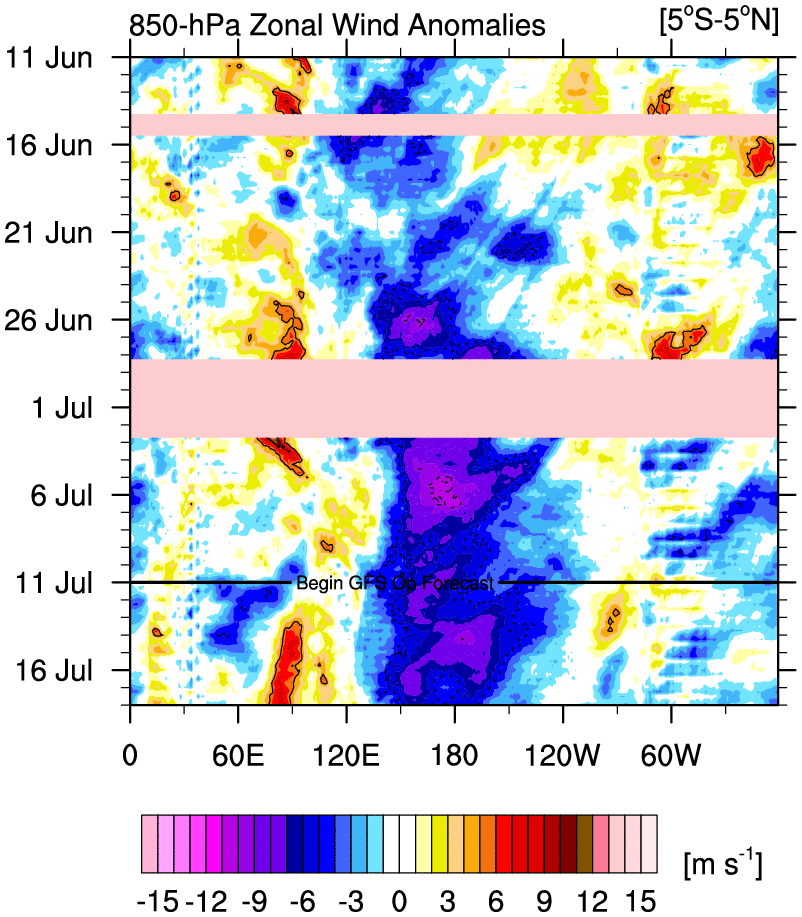 Nothing in certain in the weather game – but with trade surges usually strengthening La Ninas, it would be unusual to see anything other than yet another re-strengthening of the La Nina pattern as we head through Spring. Here's the latest forecast from one model – and you can see it trending down: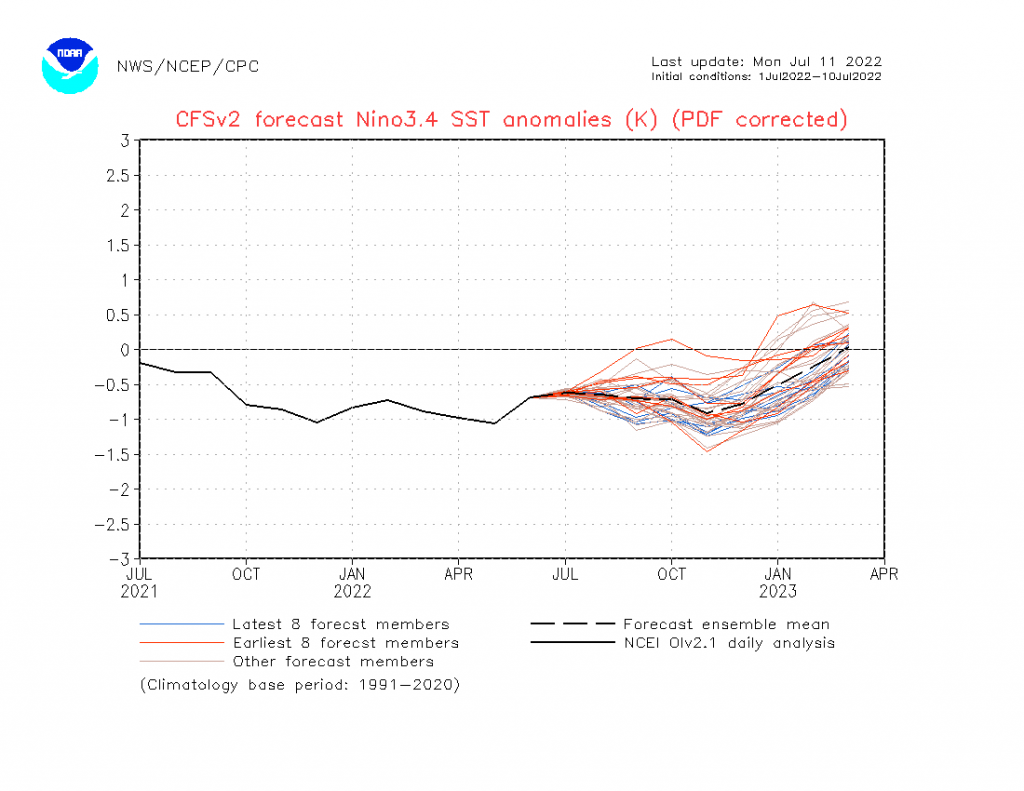 …so while we are likely to be drier in the short term, we could well see a return to much wetter conditions once again as we head into spring and summer. It would be very unusual to see 4 years of La Nina, so likely that this will be the last summer that we see this pattern (for this cycle).
I'll post again when events look likely – and until then enjoy the sun when it comes out!
Thanks to our sponsors Kombu Wholefoods and Snapfrozen
Thanks to BoM / Weatherzone / NOAA for images