Woohoo – time to celebrate an upcoming weather change. It might not last forever…but we'll take what we can! The reason? The AAO (Southern Ocean circulation) has moved from positive (westerly belt further south) to negative (westerly belt further north). Here's how it look on the AAO graph – and you can see it looks like staying negative in the short term):

And the change for us? This is the current pattern – and I've marked the current wind direction: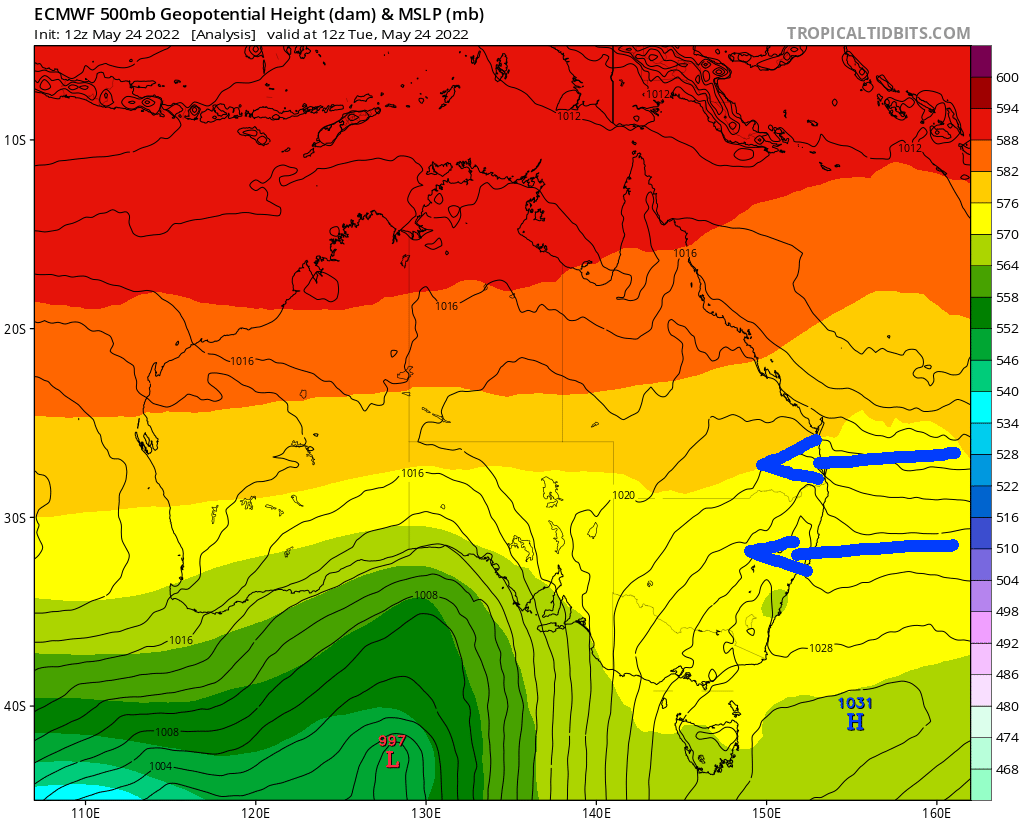 …but then give it a few days and a blast of winter comes roaring in from deep down south:
…and lo and behold – the winds turn westerly: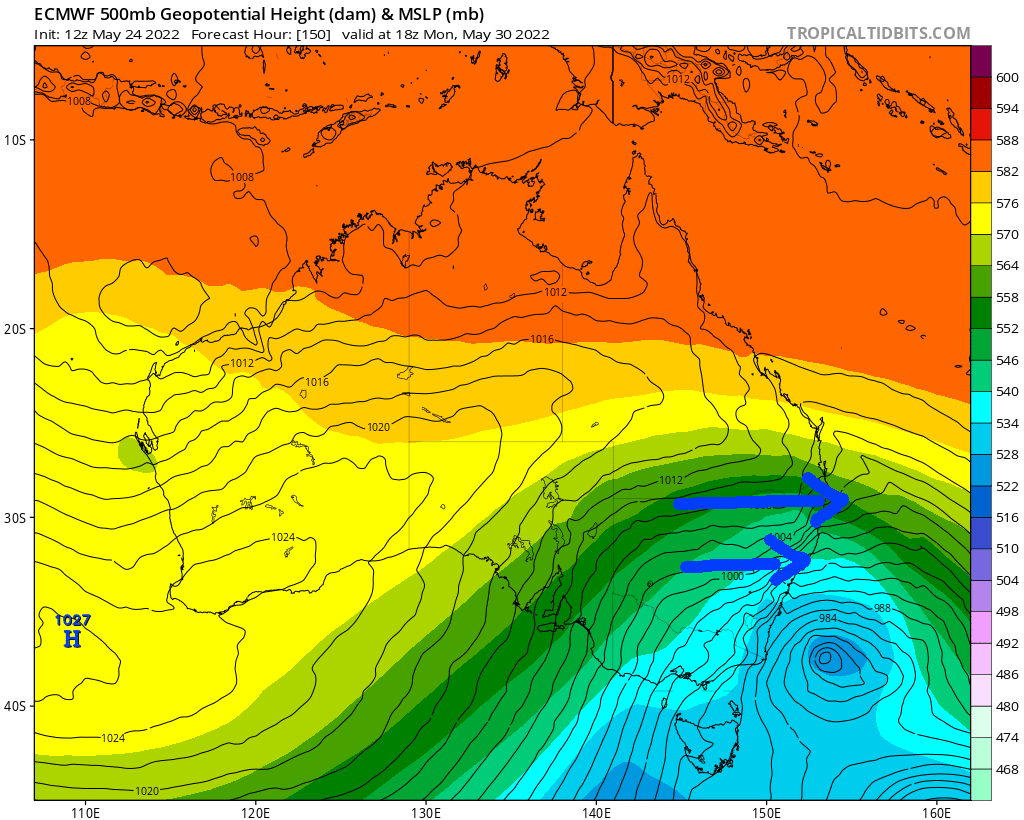 This change will reduce the humidity levels significantly. Here's the dew point for today: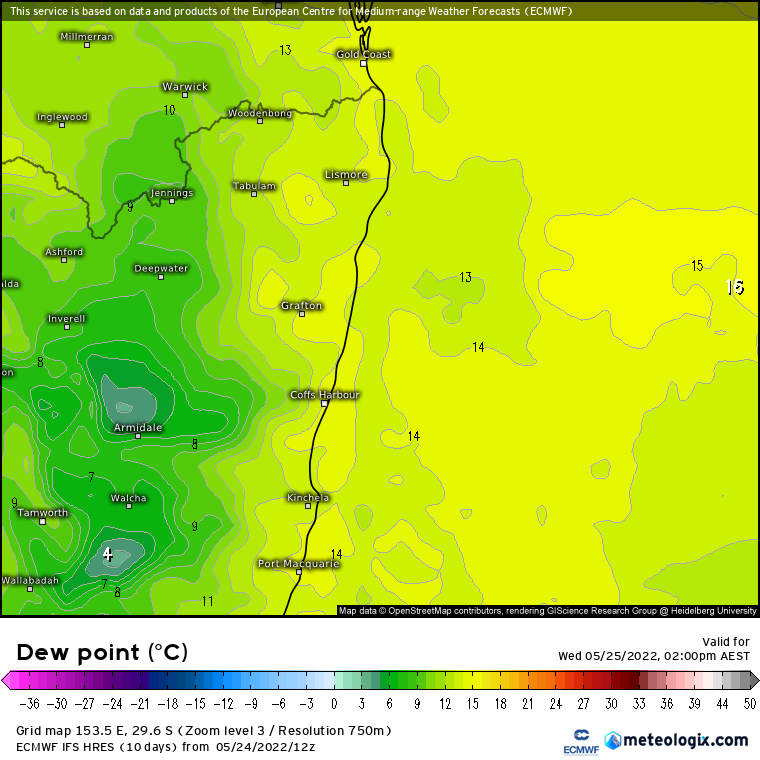 …and here's the same chart for next Monday: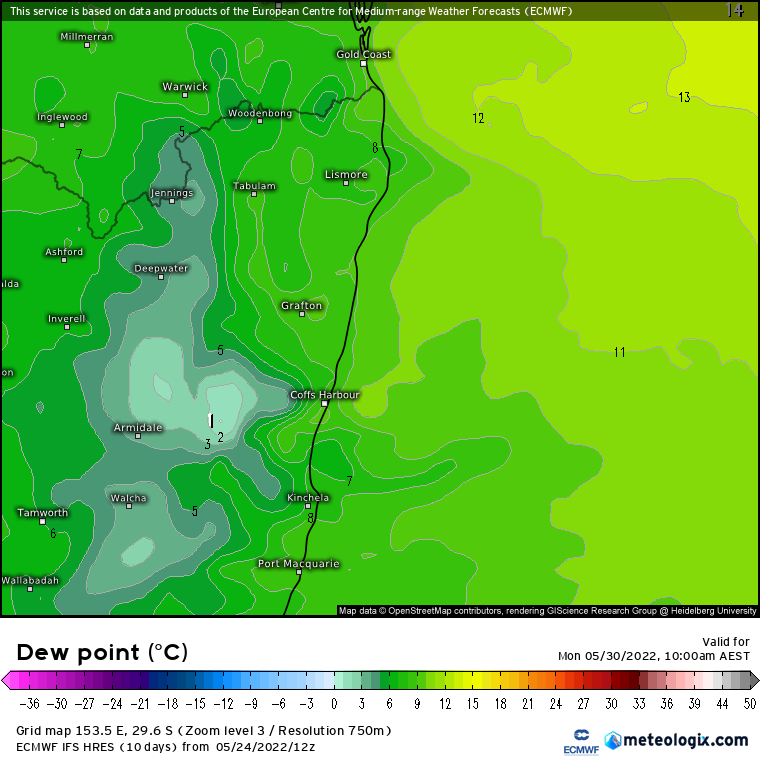 …much drier air, for the first time in many months! This same change will bring the first big snow of the season down to our Apline resorts – they'll be happy too. Here's the forecast for Mount Hotham for next Monday / Tuesday:

Looking further ahead and the forecast is still for wetter than average conditions for the remainder of this year. Here's the forecast from one of the top models running from now through November: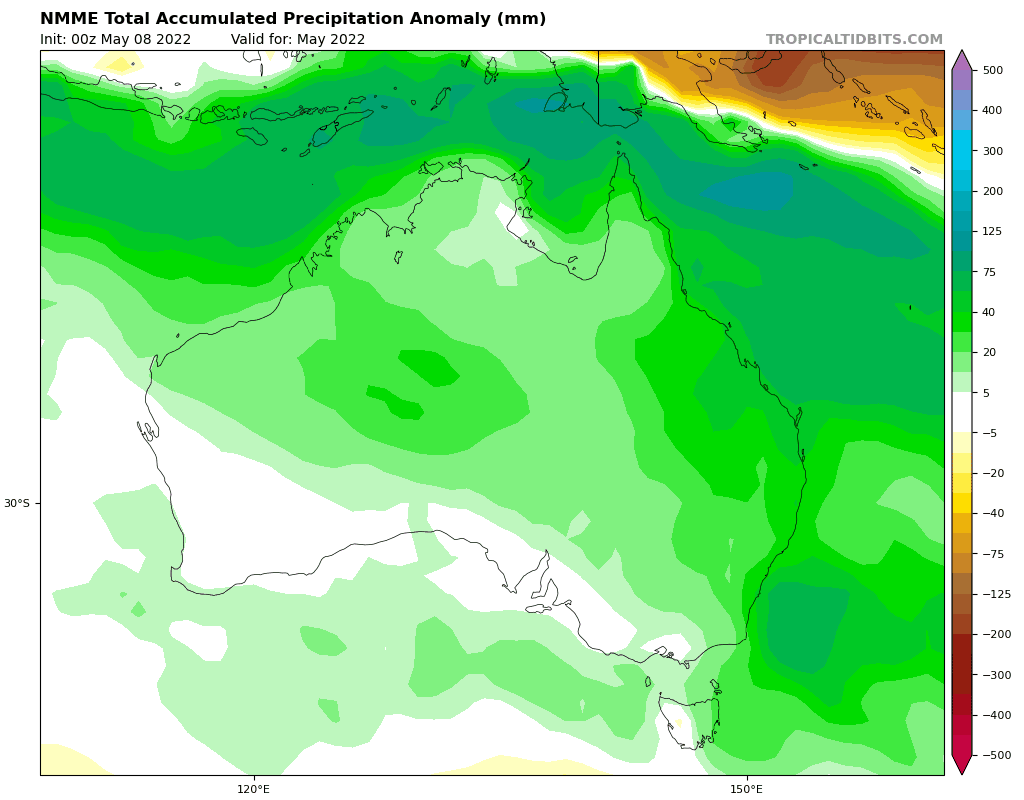 Beyond that and it's currently hard to tell, though previous similar events in history have resulted in a decent El Nino…so it might be hard to imagine right now, but the dry will definitely return…eventually!
Thanks: Kombu Wholefoods and Snapfrozen
Images: Tropical Tidbits / yr.no / Meteologix / NOAA / NWS