A few weeks since the last post…which is an indication of how quiet (if cold!) the weather is here right now. Seasonal outlooks are now out and giving us some ideas of what is to come…but to start with, some details on an event that climate scientists have described as "the most extreme in world weather records"…
A dome of heat build over far NW USA and SW Canada last week, and brought temperatures that literally blew previous records out of the window, and then set up the local area for a series of terrifying bushfires that generated their own weather. The town of Lytton in Canada smashed the Canadian heat record for three days in a row (previous record 45C, Lytton reached 49.6C), and was then destroyed by a fast moving bushfire on day 4. The pyrocumulus clouds that developed over the same area generated over 700,000 lightning strikes that themselves started a significant number of new fires. You can see the fires kick off on this animation: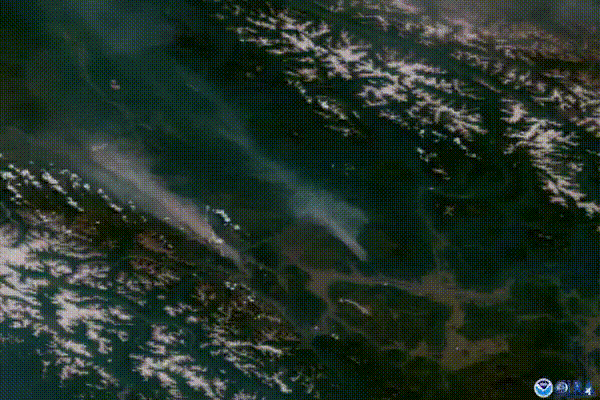 Climate change not only creates a much higher risk of record-smashing heatwaves and fires, but also changes the atmosphere on a deeper level, so we get to see not only hotter weather, but also wilder and more varied weather. Part of the reason for this is the melting and rapid temperature rises taking place in the Arctic. Arctic ice is, one again, currently at record breaking low levels: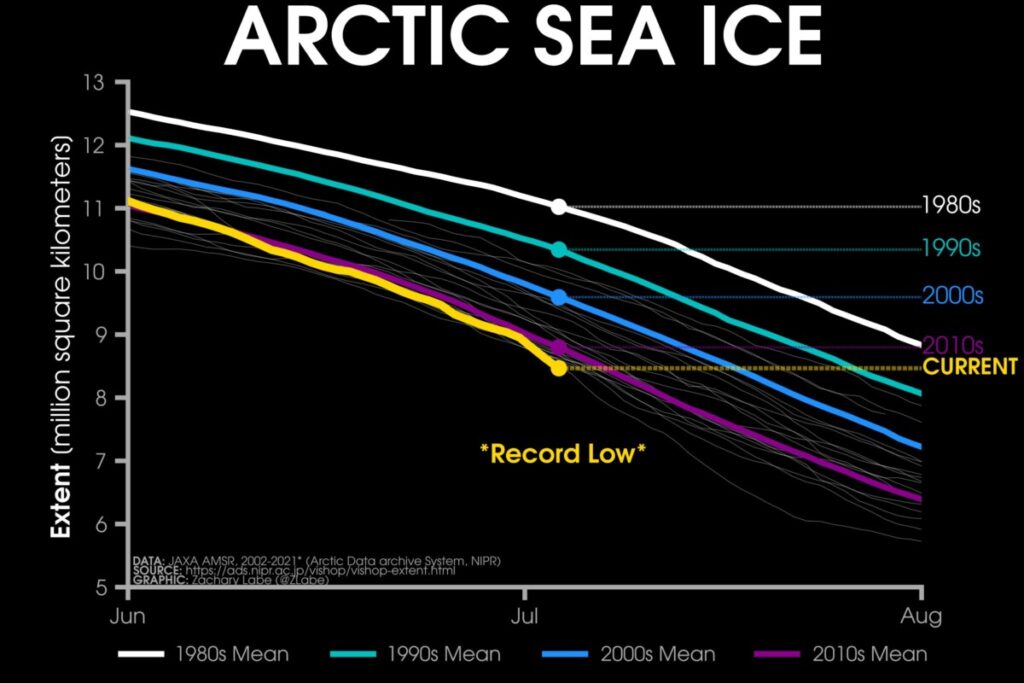 I share this because, although these events are taking place some distance away, they are also indicative of what is happening across the globe – and that includes us. We saw the huge fires across SE Aus in 2019/20. Since then we have been in a La Nina pattern, which is cooler and wetter….but that pattern will likely only last another year or so (more on that below), and when it does we'll eventually head into another El Nino with the associated hotter and drier weather. We may not see big fires with the next El Nino, or the one after that…but climate change is rolling and keeps increasing the risk of extreme events. At this point it's worth leaving an explainer to the Simpsons: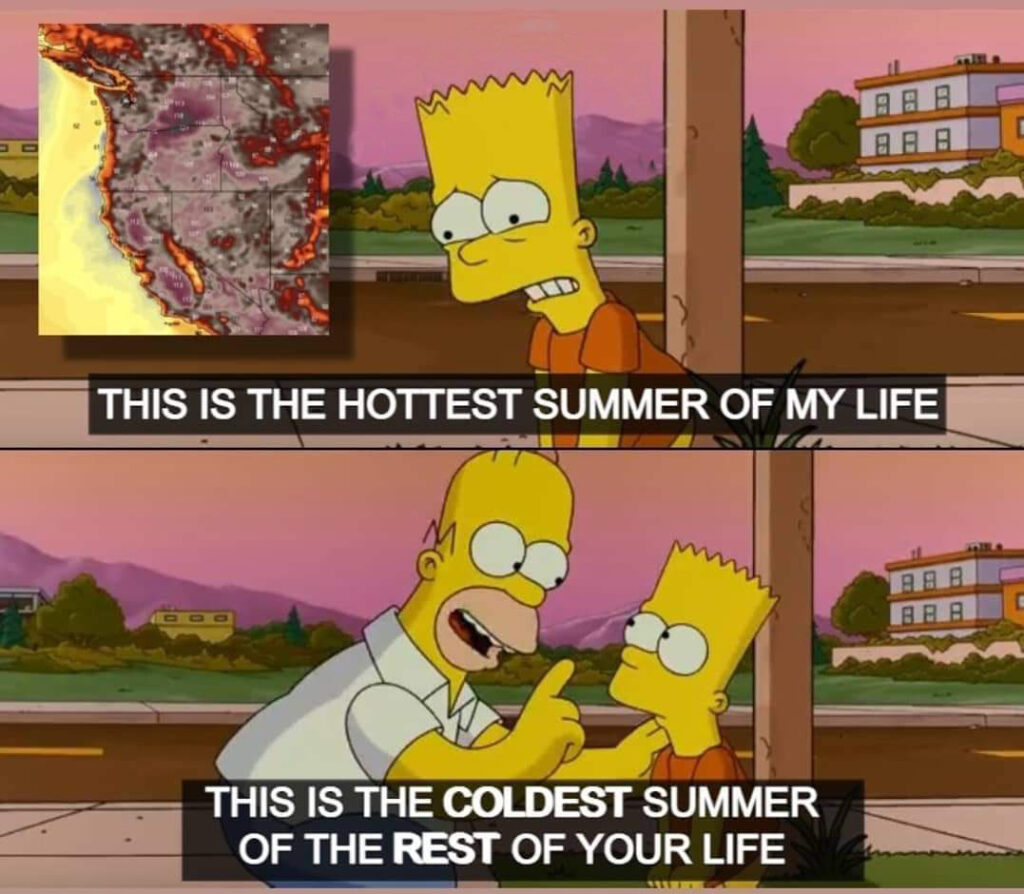 Yep, we are just at the beginning of the change, and what we are seeing already is very scary. For us, the Bellinger river nearly ran dry a couple of years back, and we saw huge fires surrounding our valleys. Other than the fire in the headwaters we were lucky to miss out on the worst of the fires, but with climate change marching on, we will see increasing risks of fire (and potentially very damaging fire) in our landscape – as well as increasing risk of drought and flood. I urge you to not only be aware of just how vulnerable we are here to fire, flood and drought, but also be aware of all the actions we need to take now to try to stop (and reverse) the climate change patterns we are seeing play out every day in our atmosphere.
Looking ahead for our region, models are still indicating an ongoing La Nina through Spring and Summer. This is how it looks for one of the models (with other keys models looking similar):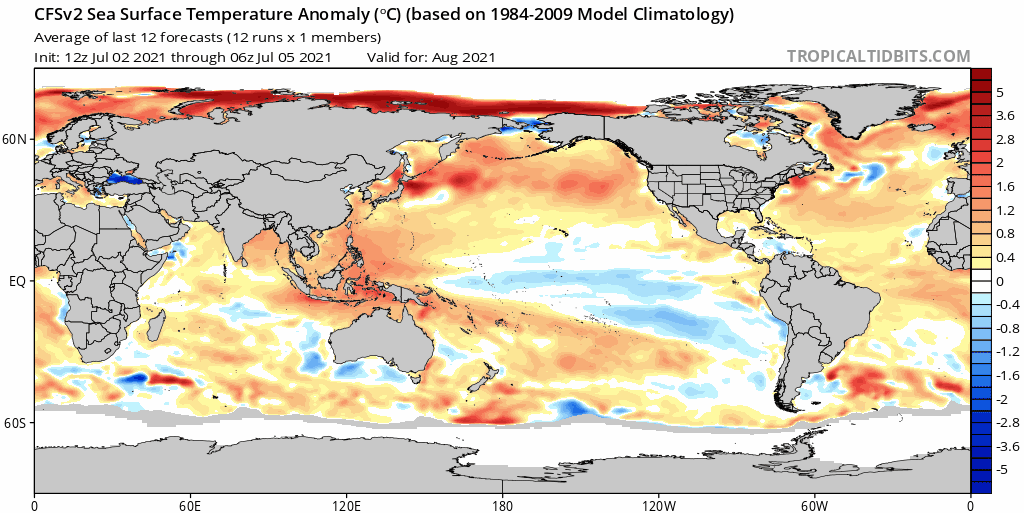 You can see the cold pool across the Pacific, with warmer water closer to Australia. This doesn't mean it will be wet all the time for us, but certainly increases the chances that we will see wetter than usual conditions through the coming seasons. Here is the rainfall anomaly forecast through the coming months: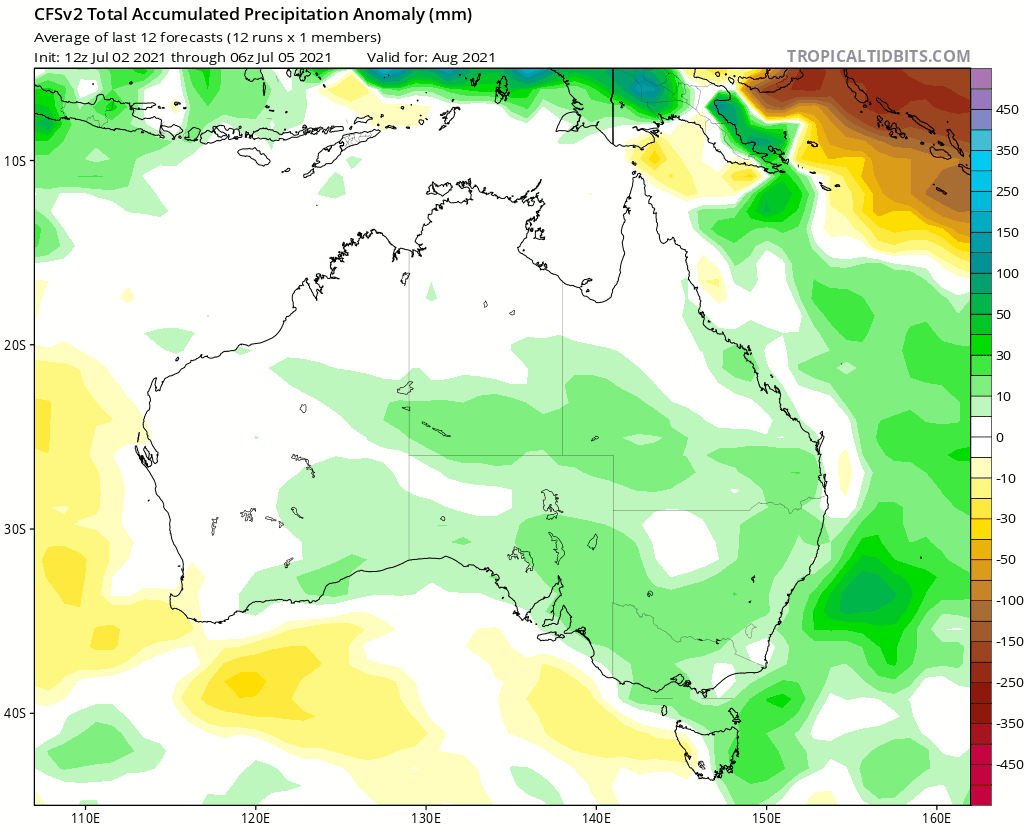 You can see the models predict conditions to be a little wetter than usual through Spring. Summer – usually wet – shows the potential for some significant rainfall on top of what we would usually see. This is definitely something to keep an eye on, and increases our flooding risks as we head into our wetter season.
Right now we are in our drier season, and should see a heap of sunshine over the coming weeks, with just the odd couple of more cloudy days as changes move in from the west. We'll see a little rain at times, but no significant falls are looking likely at this time. It's worth noting that despite the forecast for wetter than average conditions over the coming months, we are still likely to see some drier spells with associated fire risk increasing at times as we head into Spring. I'll post again as we head towards Spring, and when more significant local events appear likely. Until then, thanks for reading.
Images & thanks: Tropical Tidbits / Kombu Wholefoods / Snapfrozen / Dakota Smith / Zake Labe