We've had some beautiful dry and sunny weather recently – but again now have a change towards wetter conditions on its way. Today we actually already have some showers around up the mountain. They won't move much, and it looks like Dorrigo is catching one of them right now: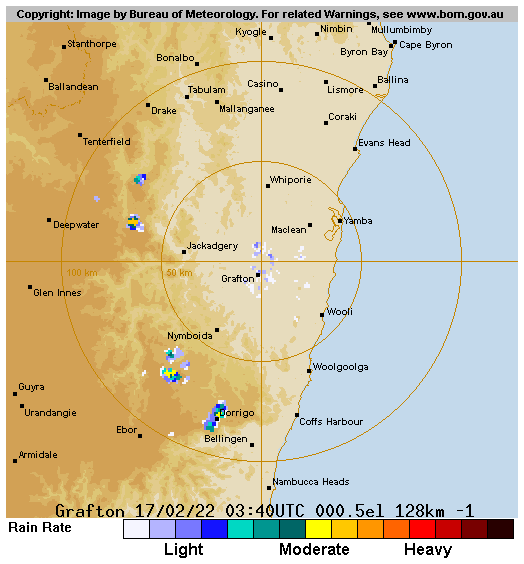 We'll see more showers over the next few days, with the rainfall likely to move over coastal areas as well as our mountains as a cooler southerly change moves through. You can see the change in this outlook summary from one of the weather models. This shows a range of different runs – and they all show rainfall increasing over the coming few days: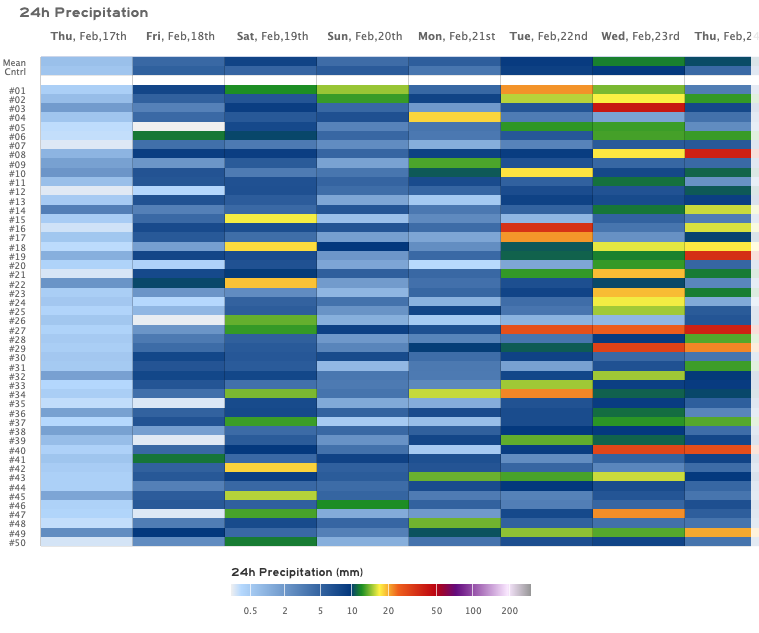 It might just look like a blur of colour, but what this shows is the forecast 24 hour rainfall for the coming week. You can see there is some variation from run to run, but they pretty much all show an uptick in rain totals in the valleys (and up high) tomorrow, with a further increase on Saturday. You can see a similar pattern in the accumulating rain totals from a range of models: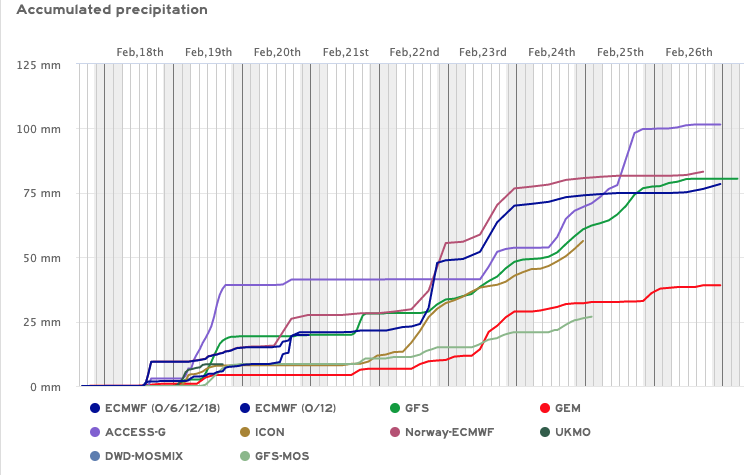 The change that moves through on Saturday will introduce an onshore flow, so that means we'll likely see showers moving in from the ocean once we head into next week. You can see this again on the charts above – it'slooking less wet on Sunday, but then as we head through next week we can see some of the model runs giving us some decent totals from day to day.
This wetter spell is coming about as the southern oscillation (the westerly wind belt) once again tightens up – thus bringing the westerly belt further south and giving the easterlies a chance to once again move onshore across sections of Eastern Australia: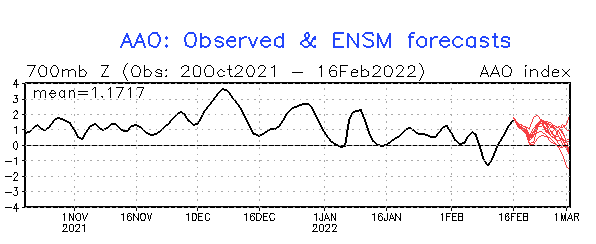 We've also got the MJO moving into the Australian (Maritime Continent) region. This is a band of more disturbed weather than moves through the tropics. It's been away from our area for some time, but when it moves in it can bring about an increase in monsoonal showers and also increase the chance of a cyclone forming. That doesn't necessarily make it wetter for us (and in fact when it's wet up north it can be drier for our region), but when it does happen it's worth keeping an eye on the patterns in case a tropical feature decides to move south. If that looks likely I'll post again: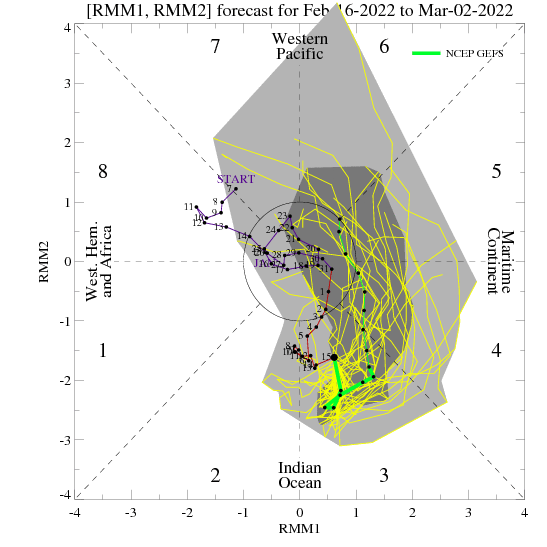 Looking even further ahead and we're keeping an eye on the Pacific. Current models shows the La Nina declining as we head into winter, with roughly equal chances of La Nina / El Nino / Neutral as we head into next summer: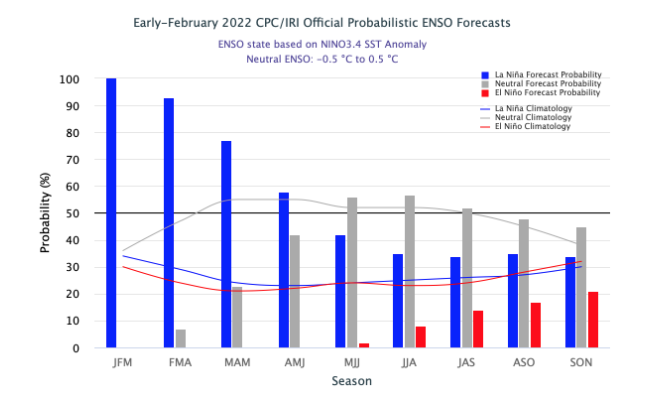 We've actually seen the chance of another La Nina increase over the last few weeks. It would be unusual to see three in a row, but not impossible. I'll keep an eye on the patterns over coming months and post again as the outcome becomes clearer.
---
Thanks to local sponsors Kombu Wholefoods and Snapfrozen.
Thanks also to IRI / Meteologix / BoM / NCEP for images.