We've got another grey and damp day today, with an upper low to our west and a surface trough running down the coast. There are severe weather warnings and flood watches out….so what will we see?
First off – looking at where we are at now – you can see cloud around the inland upper feature and bubbling storm clouds running down the coast: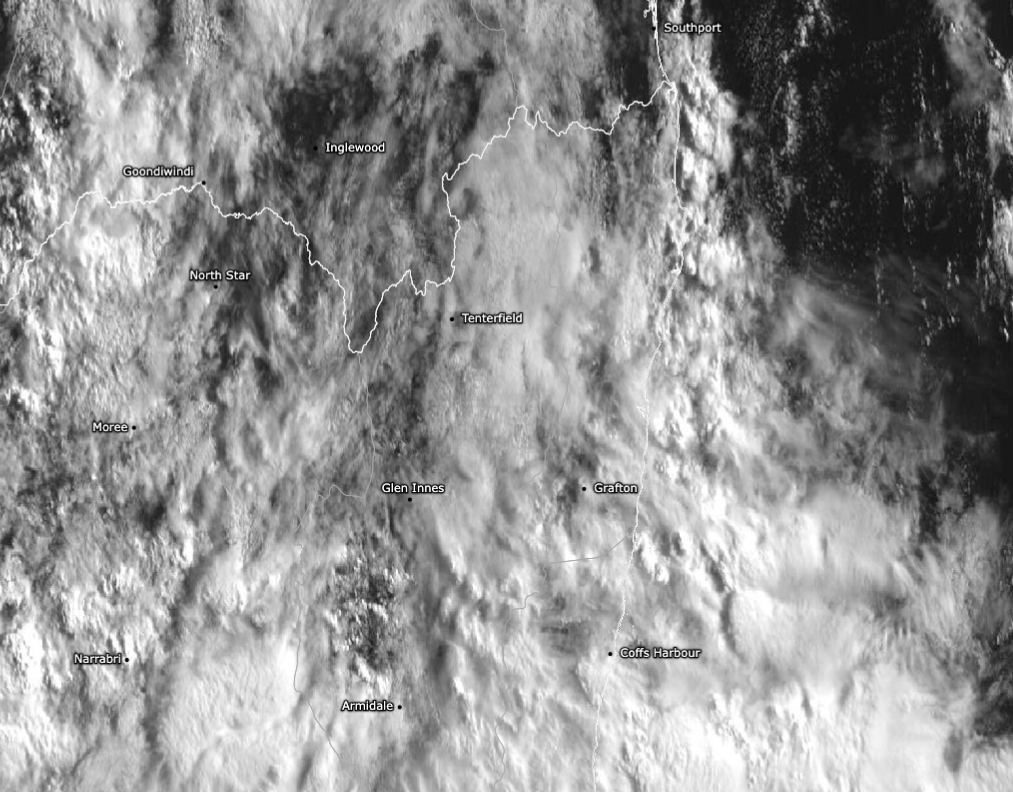 You can see this as well in the radar animation from the last 10 hours with showers and storms running from north to south just offshore: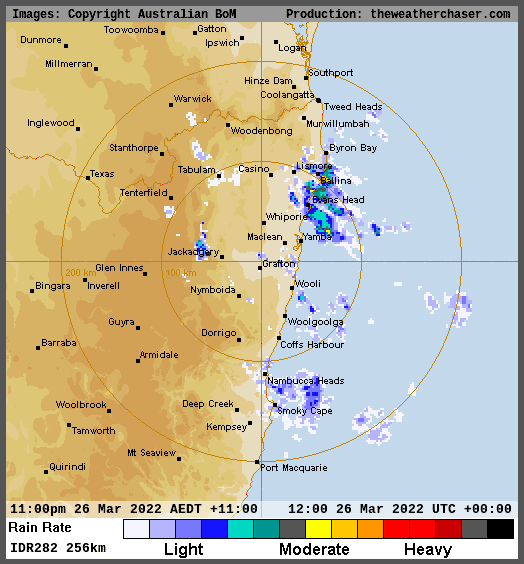 We can see the bigger falls along the coast, but with little making in onshore. Going forwards, the upper low is going to move slowly east over the next couple of days, likely deepening the coastal trough with the risk of a low forming offshore. Like many things in life, the set up is complicated, with the interaction between the surface and upper features only able to be forecast a short time ahead. Most models show the bigger rains remaining offshore – for example the high resolution BoM model out to the end of tomorrow: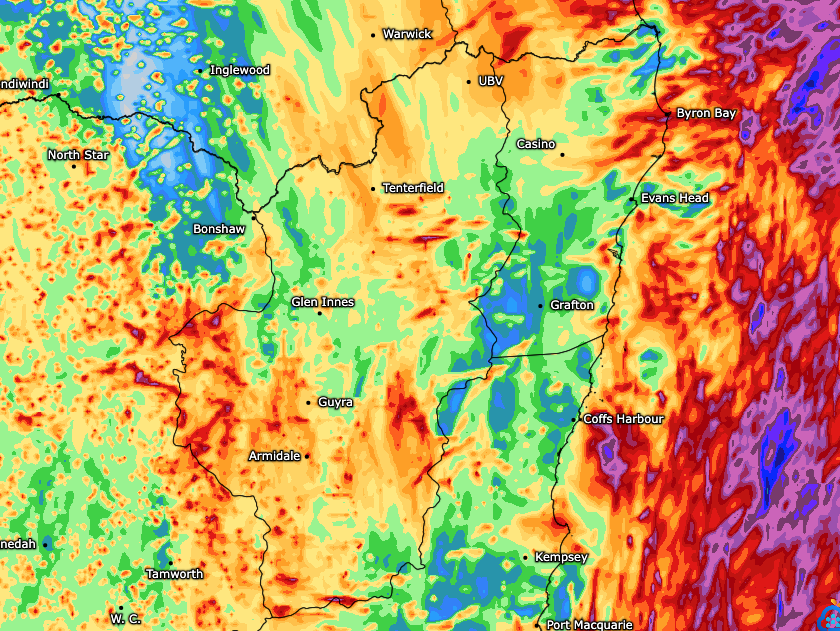 However the location of the surface features can move, and if they do move onshore it can get a lot wetter really quickly. It's also worth looking at the maximum and minimum forecasts from the European model out to three days to see how much variation there is in the forecast. Here's the minimum forecast rain from EC out to 72 hours: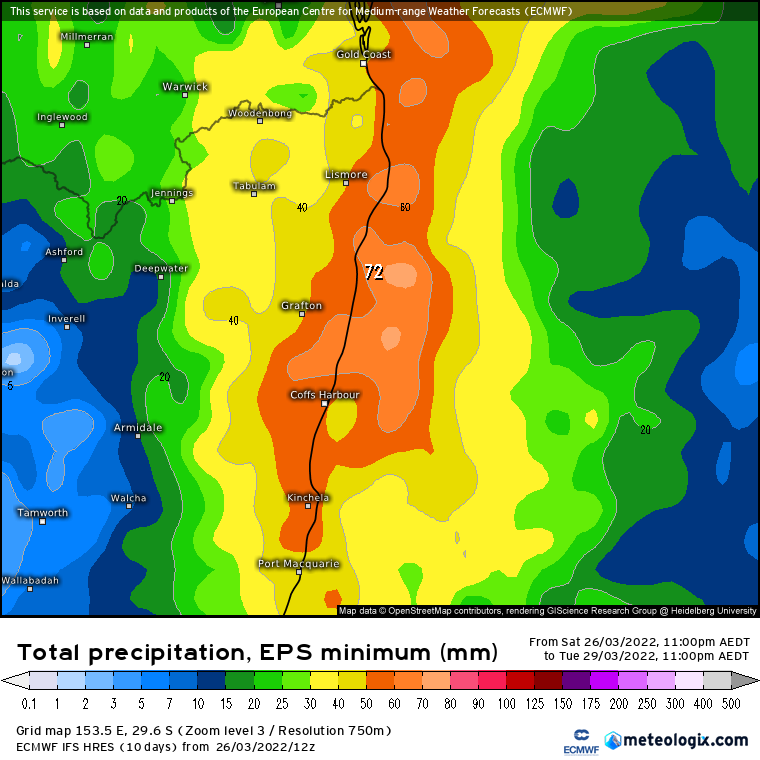 …and here's the maximum forecast rain for the same period from the same model – massively higher totals: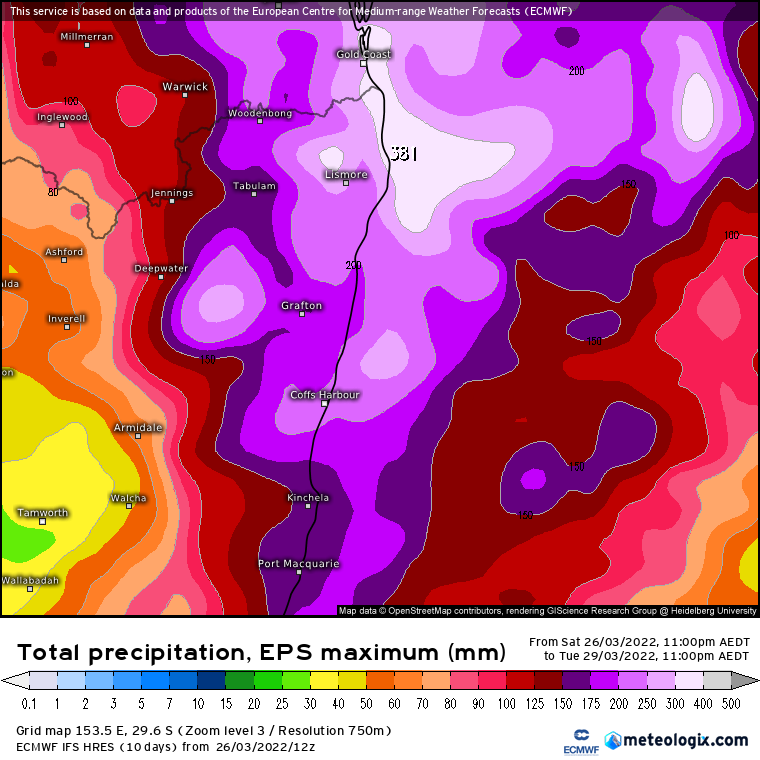 What we'll likely see is something in the middle. The devil is in the detail over the next few days…so right now it's worth being aware that we could see some big falls, but there is also a good chance that we'll see ongoing rainy weather with much lower accumulations making in onshore. Also worth noting that with really wet ground even lower totals can still have impacts with river rises and landslides. Definitely a time to keep an eye on the weather radar and BoM warnings over the next few days. The good news – this should all clear away through next week, giving us some sunshine. The bad news? Warmer than average ocean temperatures and the ongoing La Nina mean that we'll remain vulnerable to further rain events as we head through Autumn.