The pattern is now locked in place for an upper cold pool to move across SE Aus – and at the same time the winds at the surface will be moving onshore across NE NSW and SE QLD. That pattern is going to bring some flooding rains for some. For now it looks like the peak of the rain will be to our north, but we'll still likely see some decent accumulations – and it's worth watching in case the peak of the rain decides to make a move further south. That's looking less likely for now but it would be unwise to ignore the idea – and regardless, our mountains are great rain catchers in these situations. Here's the animation for the next 6 days showing the upper system move across with a high to our south pumping onshore winds across our part of the world: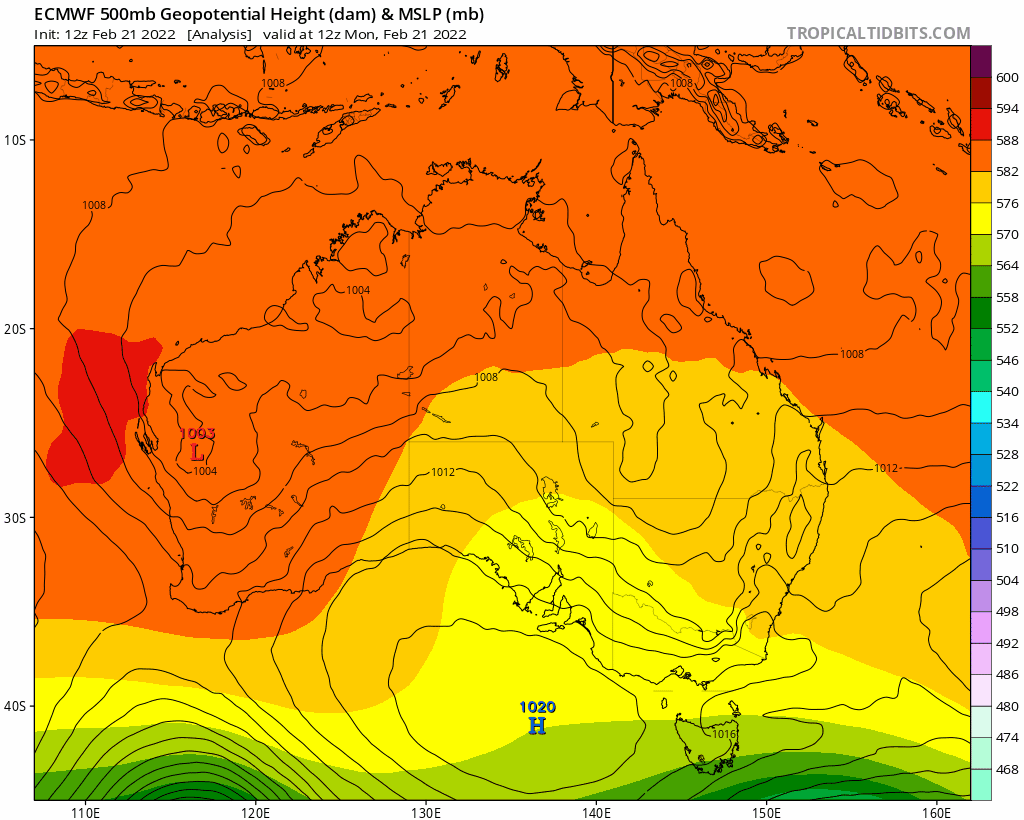 …and here's the forecast rain accumulations over the same period as a result of the upper cold pool / warm low level wind combo: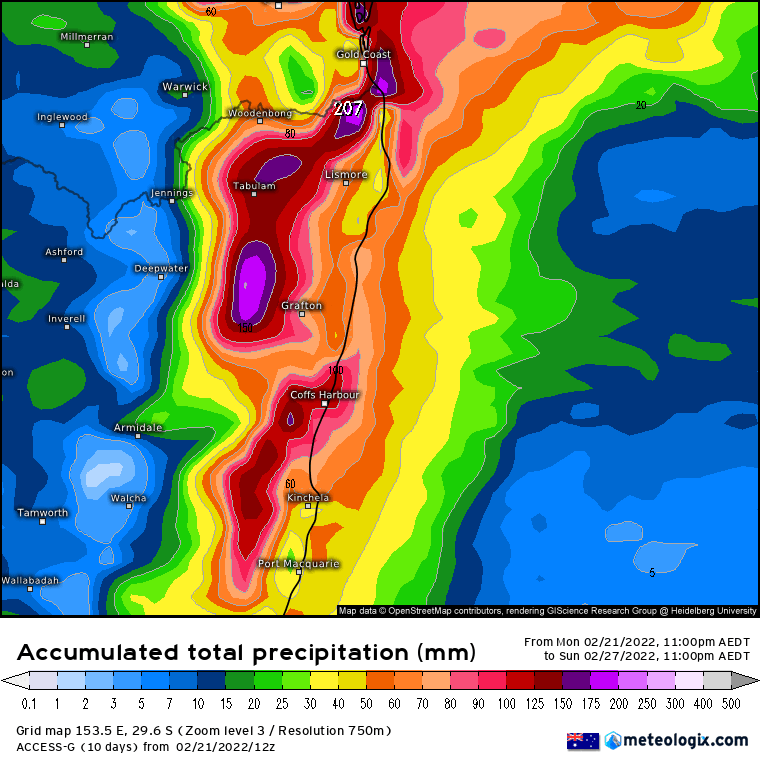 You can see a whole range of rainfall totals out there – and the result will be somewhere in the middle. The BoM's excellent WATL feature grabs the data from all the models and gives us the following 8 day totals: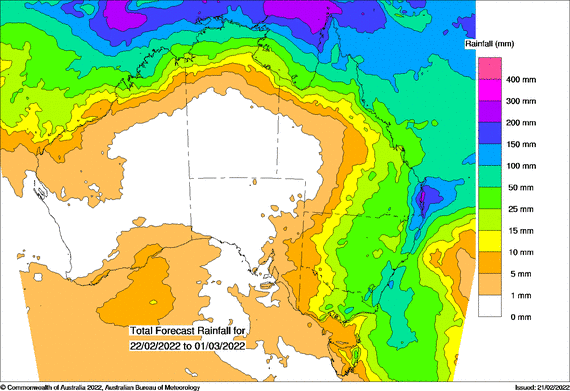 You can see the peak currently forecast across SE QLD with still decent but lower totals across our region. As you can see models have ramped up the totals since the post yesterday – don't be surprised to see Flood Watches across at least parts of SE QLD and NE NSW over the next couple of days. The whole pattern kicks off today with showers and storms developing through the day. Could be some sharp downpours out there as well today (and through the next few days) so worth keeping an eye on the radar as we move through the day.
Looking beyond this event – and it's looking like we could see some more wet weather at times next week. More on that once we move through this event.
I'll post again with another update tomorrow – until then make the most of any sunshine!
---
Thanks to local sponsors Kombu Wholefoods & Snapfrozen
Thanks to Tropical Tidbits / Bellingen Weather / Meteologix for images