Despite the big falls inland we're in-between events right now along the Coffs Coast…so a chance for a quick recap and look ahead…
It's been massively wet so far this year. Here's the rain to the end of September across Australia: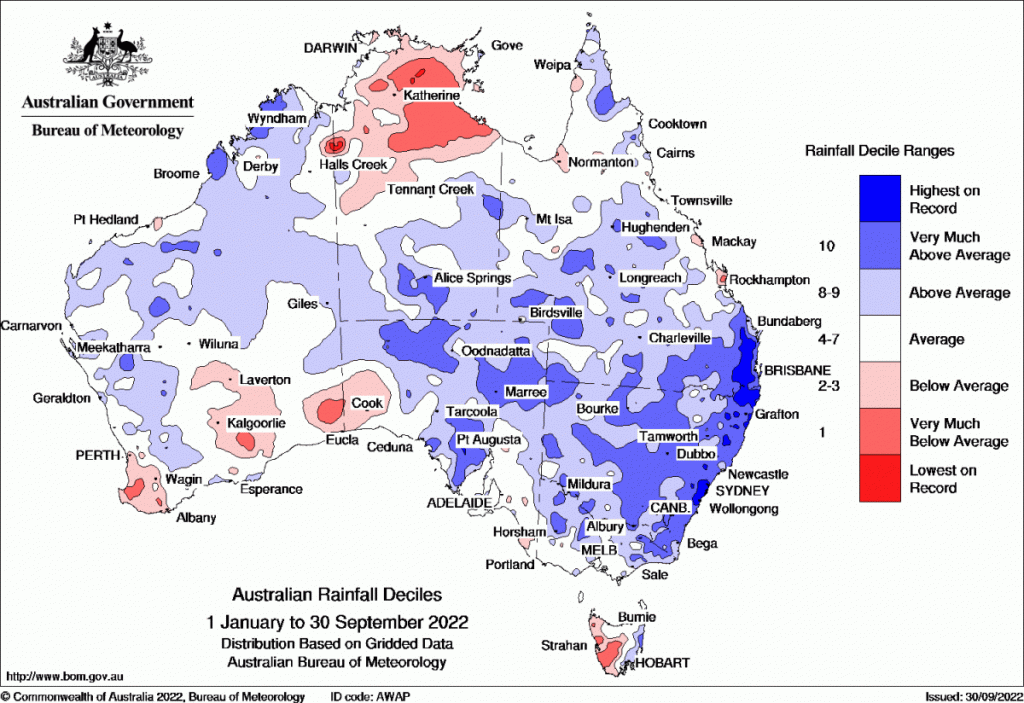 That's only to the end of September though – and the combination of moisture from both the Indian Ocean and Pacific Ocean flooding across Australia has brought more huge falls across inland NSW, Vic and Tas through October with record falls and flooding across many inland areas. Here's the current flood warnings for NSW: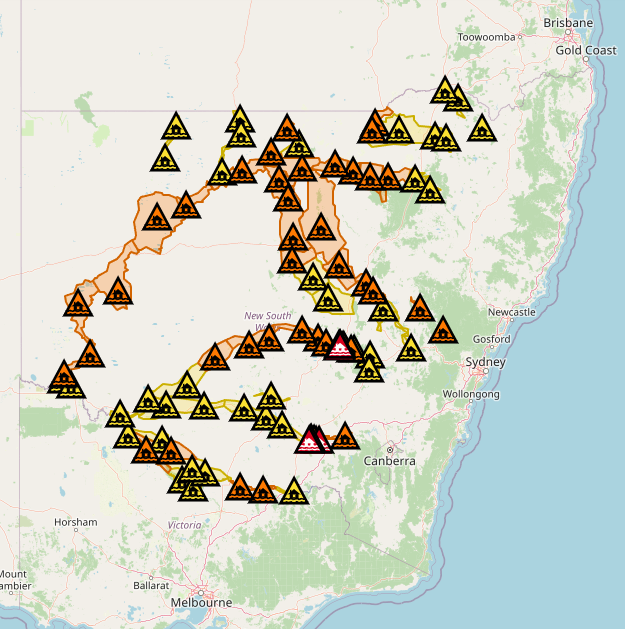 …and here's the picture across Vic: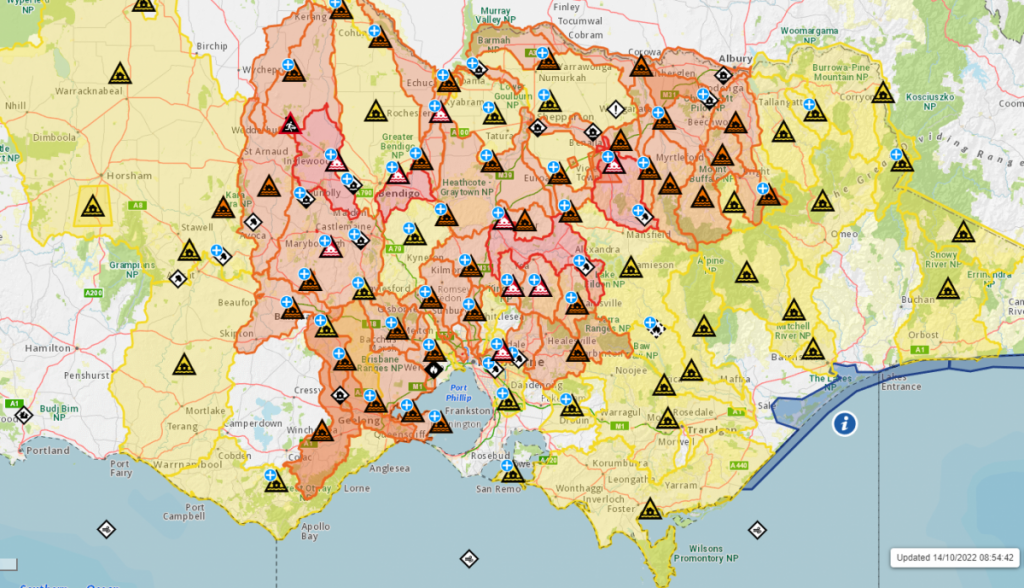 …easier to spot the places without warnings than those with 🙁 Similar impacts are also being felt across parts of Tasmania. The bad news – the forecast shows a lot more rain to come. Here's the current 15 day forecast from the European ensemble model – you can see more big falls across the inland, with more rain making to to the east coast (likely more in the form of showers and storms for us):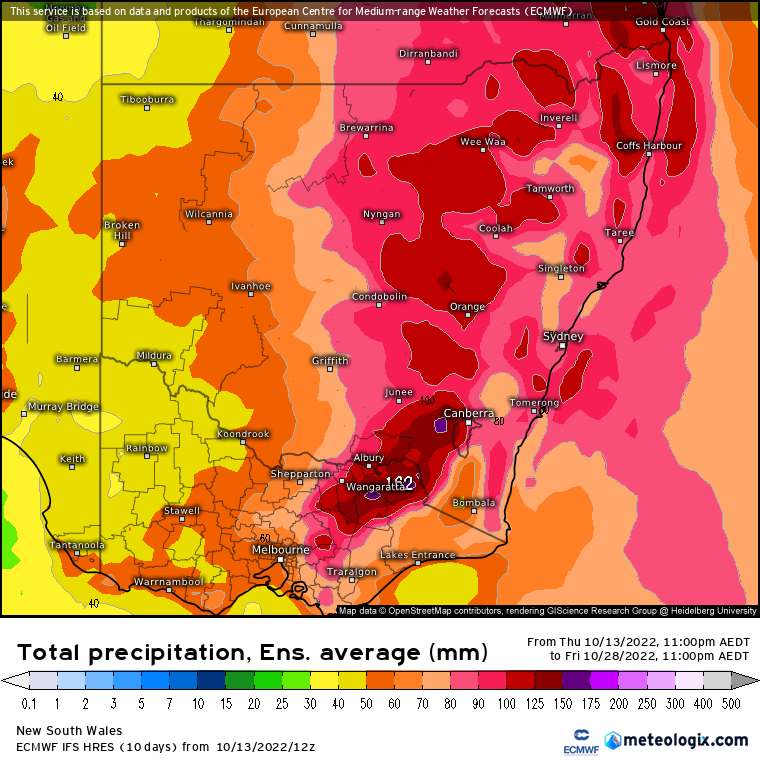 Going further ahead and the 46 day forecast highlights the risk of ongoing bigger falls across the east, including our region: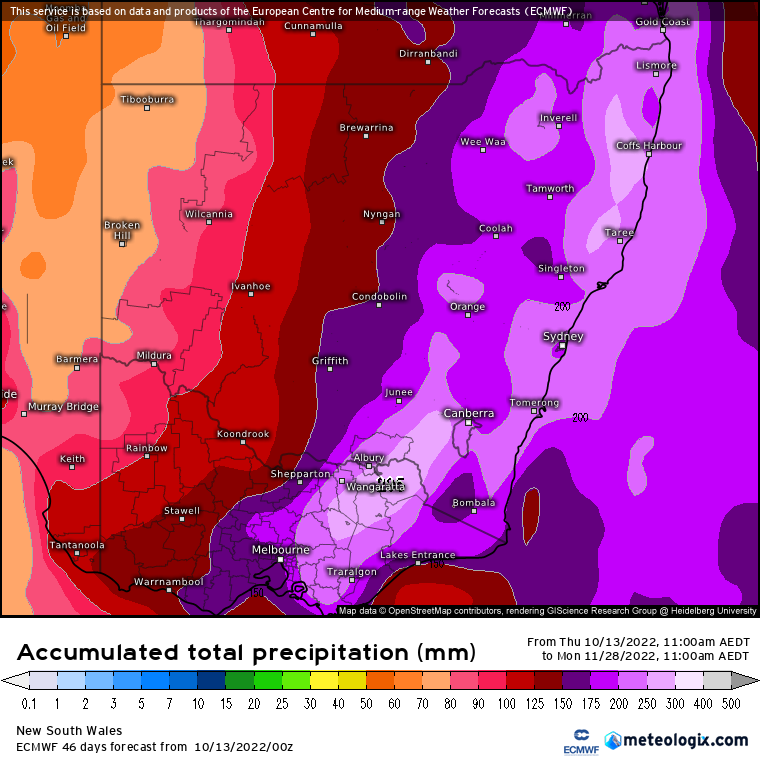 It should be flagged that these are 46 day totals – so that doesn't necessarily mean a big flood…for example the 250mm forecast across our region averages out at only just over 5mm per day – however we're likely to see it in a few dumps rather than every day. For inland NSW and Vic however these falls are going to add to the ongoing signficant flooding. As individual events come into short term vision I'll post updates.
Looking even further ahead and it look wet through the summer, before a hint of drier weather as we move towards winter. Here's the last monthly rainfall run from the European model, running from now through April 2023: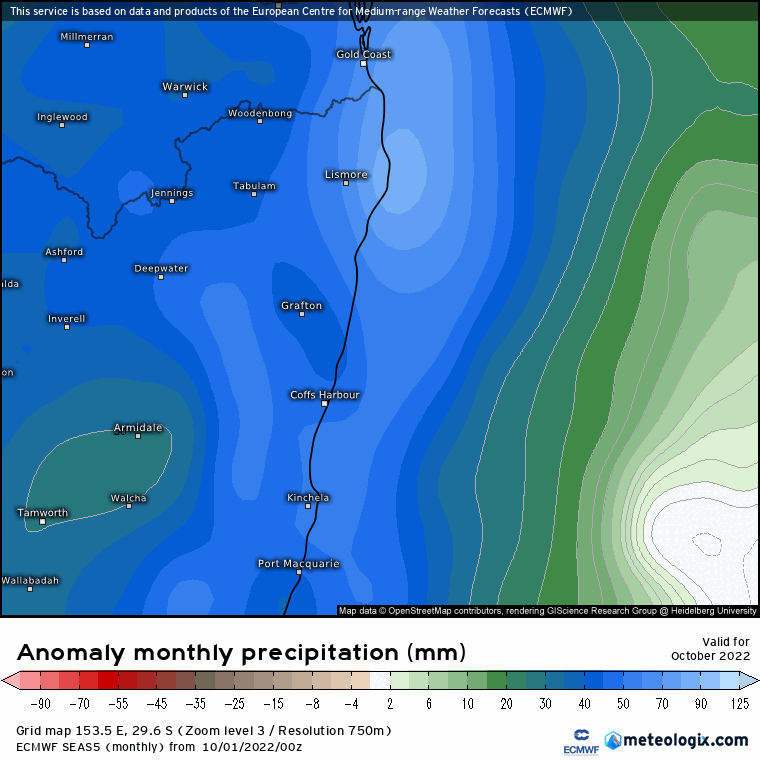 The reason – yes, the ongoing La Nina. Here's the forecast sea temp pattern through the same period -and note the warm tongue appearing next year – a hint of drier weather to come: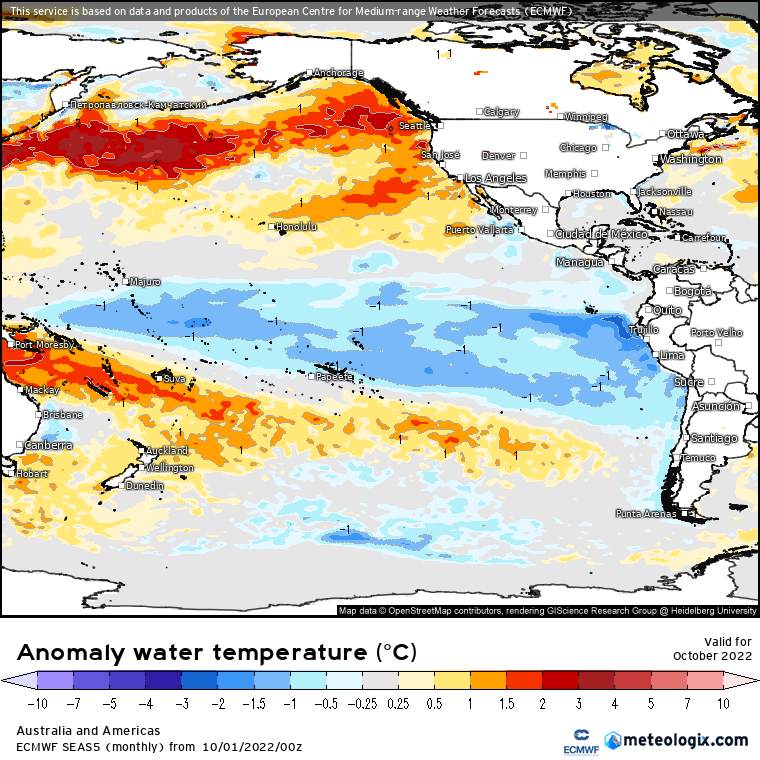 So flooding across much of Eastern Aus…and with more rain to come this is the picture we'll see repeated through the season. What we should see over time is a reduction in the inland falls with more of a focus once again across the eastern seaboard – so our region. With rivers already full and the ground saturated we'll need to keep a close eye on events to come.
Thanks as always to Kombu Wholefoods and Snapfrozen
Images thanks to Meteologix / BoM / NSW SES / Emergency Victoria