Wow – another big flood through our area with some monster rain totals. As such I thought it useful to share some data on what we have seen – and what could be ahead.
As everyone will know the first quarter of this year has been very wet. Here's the rain totals for Jan / Feb / March: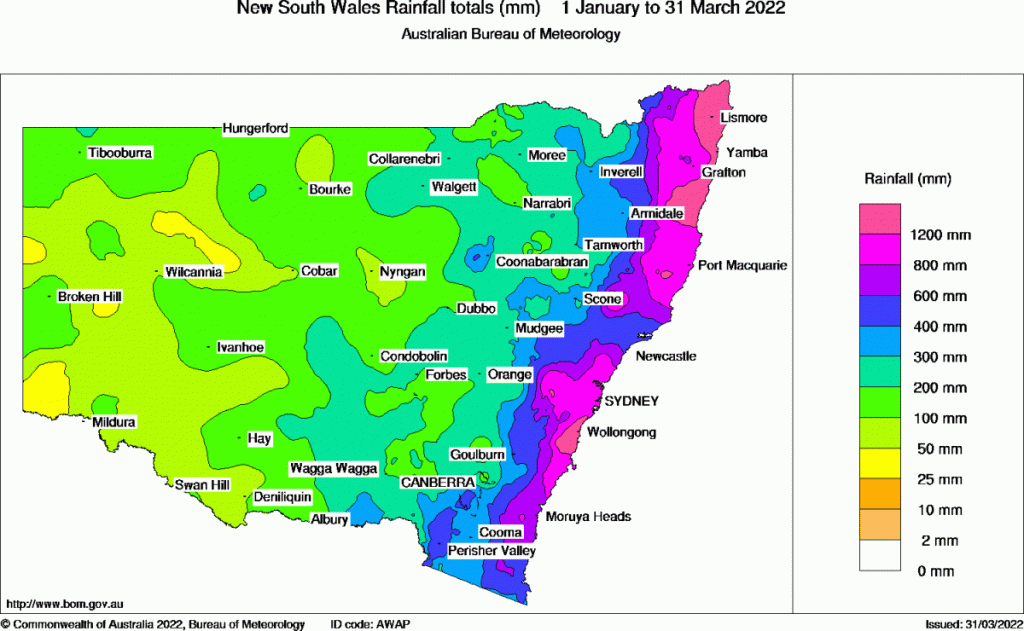 As you can see we've had well over 1200mm (and in some location significantly more) since the start of the year. Looking at how that compares to normal: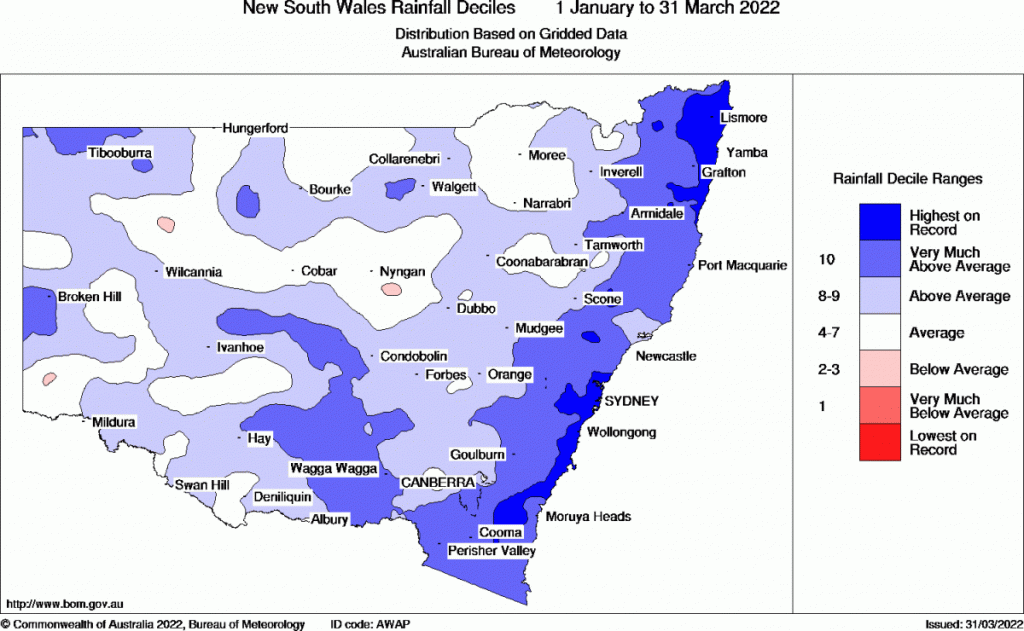 As you can see most of coastal NSW has had its wettest start to the year on record. For what is usually quite a wet time of year that takes some doing. Having the wettest start to the year means that big rain events land on already saturated ground – with rapid river rises and flooding as a result. Here's the rain totals for the previous 7 days:
Focussing across our region and you can see just how much has fallen over just one week – 619mm in the Promised Land takes the biscuit for the highest total across our area: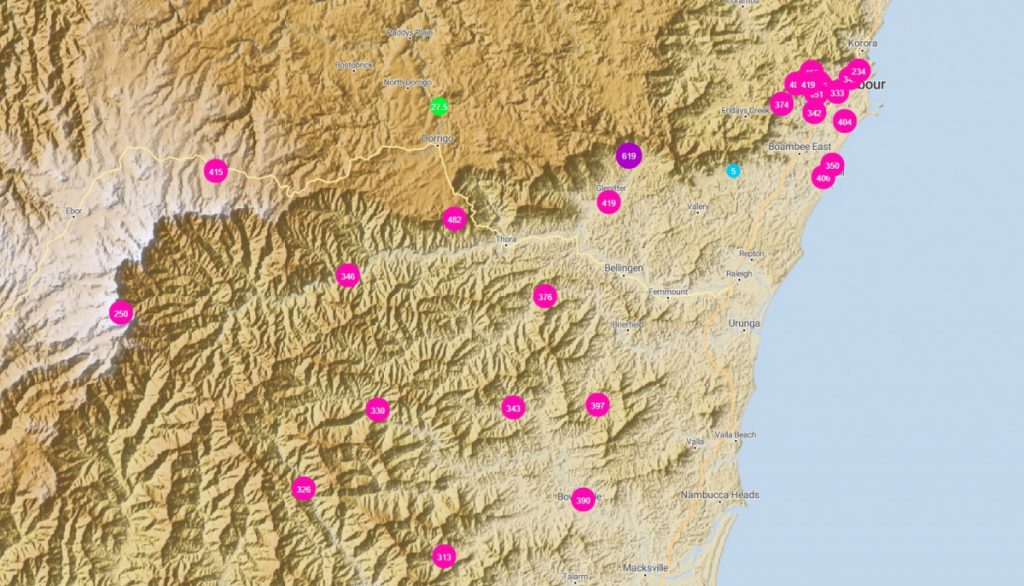 And here's the resultant floods across the Bellinger (at Bellingen) and Kalang: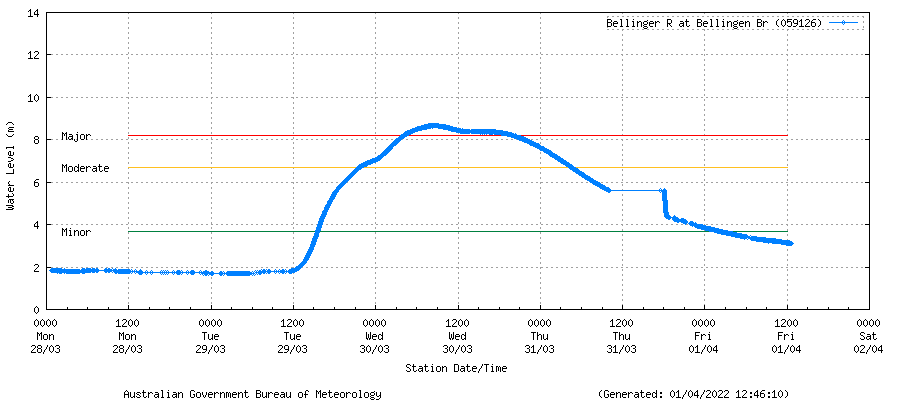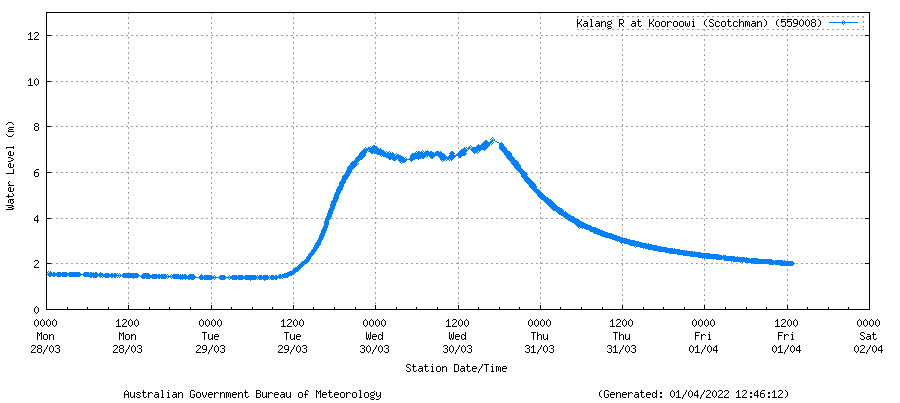 Looking further ahead and models are indicating that we could see some rain late in the weekend as some tropical moisture moves across our region….and then are also indicating that we might see another inland upper low / onshore wind event next week. That does NOT mean that we'll see another flood, but it is something worth watching. At this timeframe it's likely we'll see quite a few changes in the models, however for now the EC model has this output. You can see the long fetch across the warm ocean and the inland upper cold pool: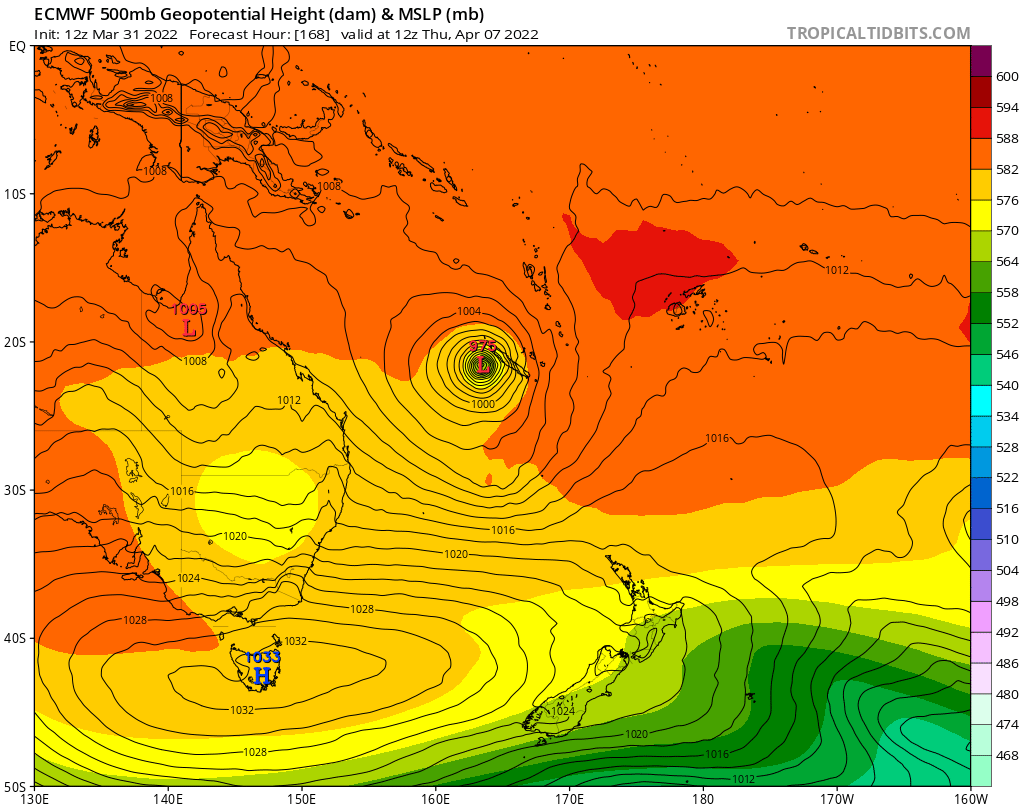 I'll keep an eye on this over the coming few days and post updates. With a tropical cyclone out to sea adding to the mix we'll definitely see changes from run to run – and whilst there is no indication at this time that the cyclone will come close to us it's always something to keep an eye on in case things change.
Looking further ahead and the ocean around Aus is currently significantly warmer than average and a La Nina is still in place: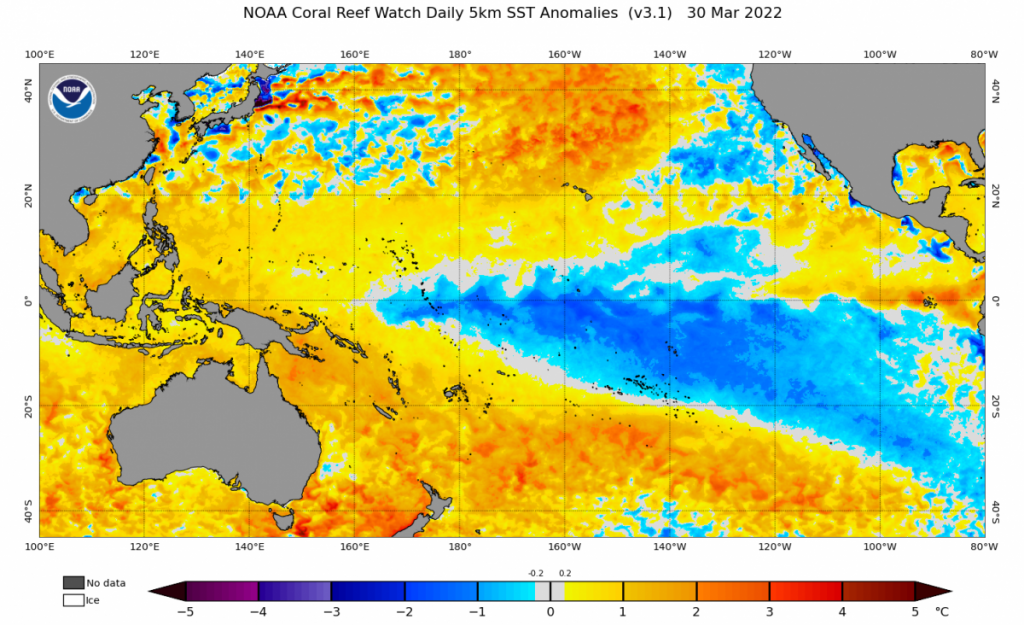 This combination increases the risk of rain events, and will likely remain in place for at least the next few months. That doesn't guarantee rain events, but increases the risk of wetter than average conditions continuing. As such we're going to remain at risk of wetter conditions for the time being. I'll post again when the outlook changes and if / when significant events look likely.
Thanks as always to Kombu Wholefoods and Snapfrozen
Images thanks to BoM / NOAA / Weather Chaser (for their excellent new rainfall and river maps) / Tropical Tidbits