We've got a dynamic situation coming up later this week and over the weekend. The trouble is – there is no model agreement on the details…and the details are going to make *all* the difference.
We've got a strong upper system moving up from down south, with a heap of cold air up high. We've also got an onshore trade surge moving its way across the Pacific. The end result is strong instability. We'll likely see a deep trough and then low develop somewhere along the East Coast…but exactly where that will happen is, literally, still way up in the air. At these times I like to think of the boiling water analogy – we can put a pot of water on the heat. We know it will start bubbling but we don't know where the first bubbles will appear. It's similar at these times. All models know that we'll see some deep instability with showers, storms and heavy rain…but even this close to the event they don't know where it will all kick off. When it does kick off we'll see heavy rain developing to the south of the low, with much drier weather to the north in the offshore winds. This means we could see some really heavy rain….or we could be sitting either way too far south, or even too far north to see big totals.
Here's how the models look for a week ahead – check out the massive differences between them at a similar time frame: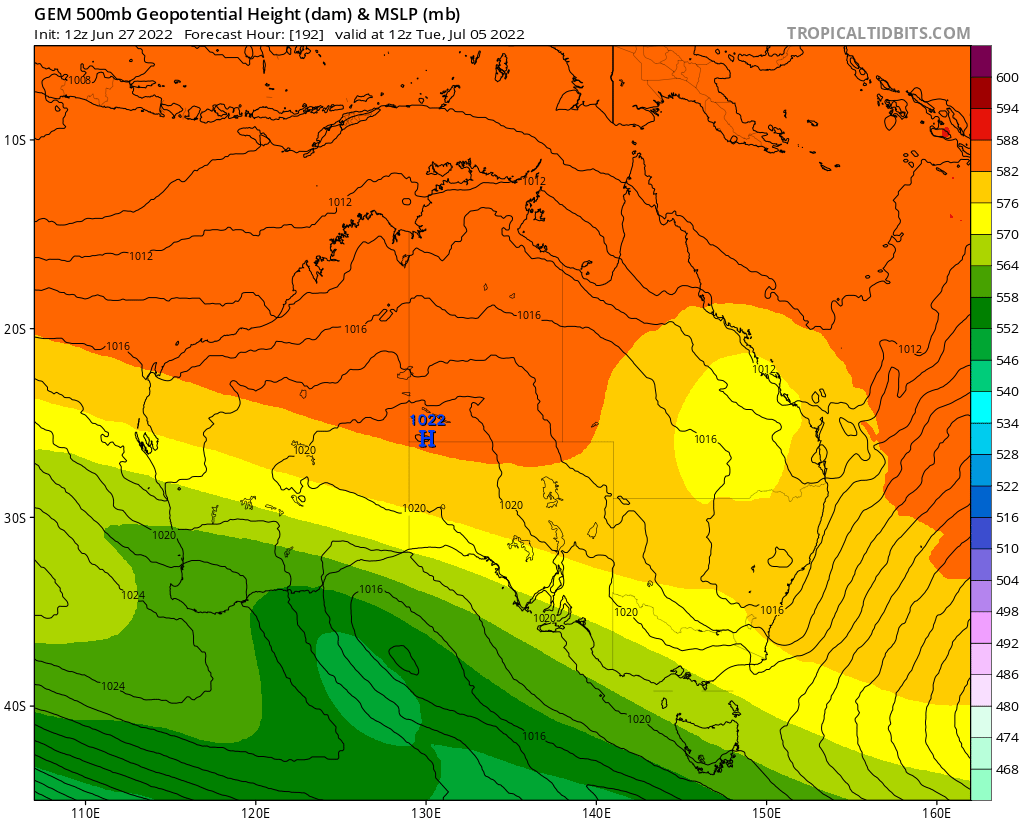 Even the usually steady European model is jumping all over the place from run to run. Here's the forecast for the same time from two consecutive runs: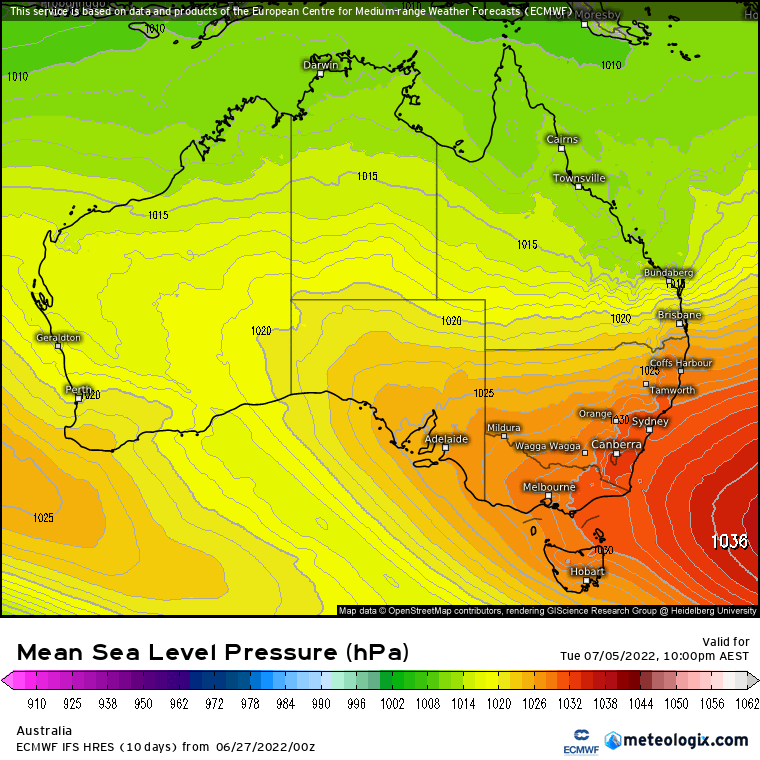 …and here is the difference in the rain totals from the two consecutive runs: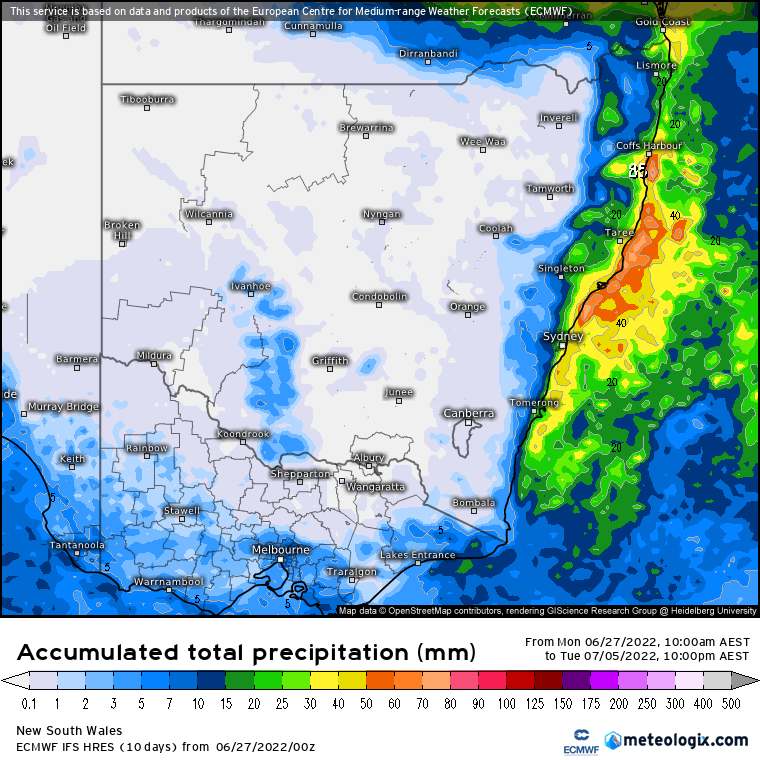 It's at these times when look for what they do agree on…which is that somewhere along the coast is likely to see a decent (and potentially flooding) rain event over the coming week. We could well also see some strong and potentially damaging winds for some locations. We just don't know where yet. It's worth being aware however…and definitely worth keeping an eye on forecasts and warnings over the coming week. I'll post again when the models finally settle down, which should happen in the next couple of days!
Thanks: Kombu Wholefoods and Snapfrozen
Images: Bellingen Weather / Tropical Tidbits / Meteologix