Wow. How wet. Welcome to the new world – something we will need to get used to if things don't change quickly. The last week has certainly been very wet right up and down the coast: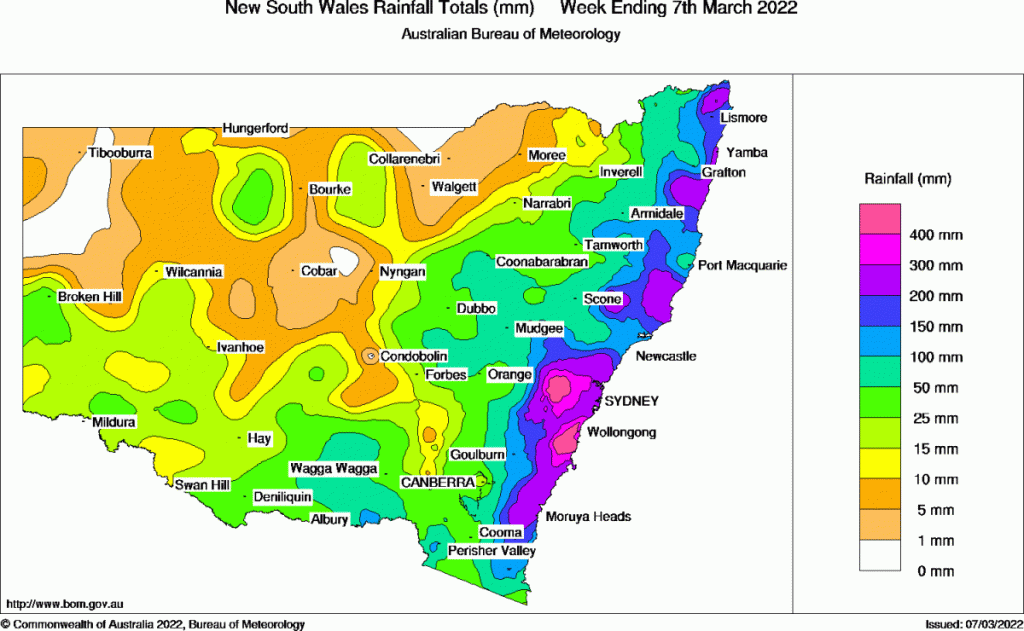 …and as we know the last 24 hours alone have been very wet across our region with renewed flooding across all the usual locations. Here's our 24 hour rain total to 9am this morning: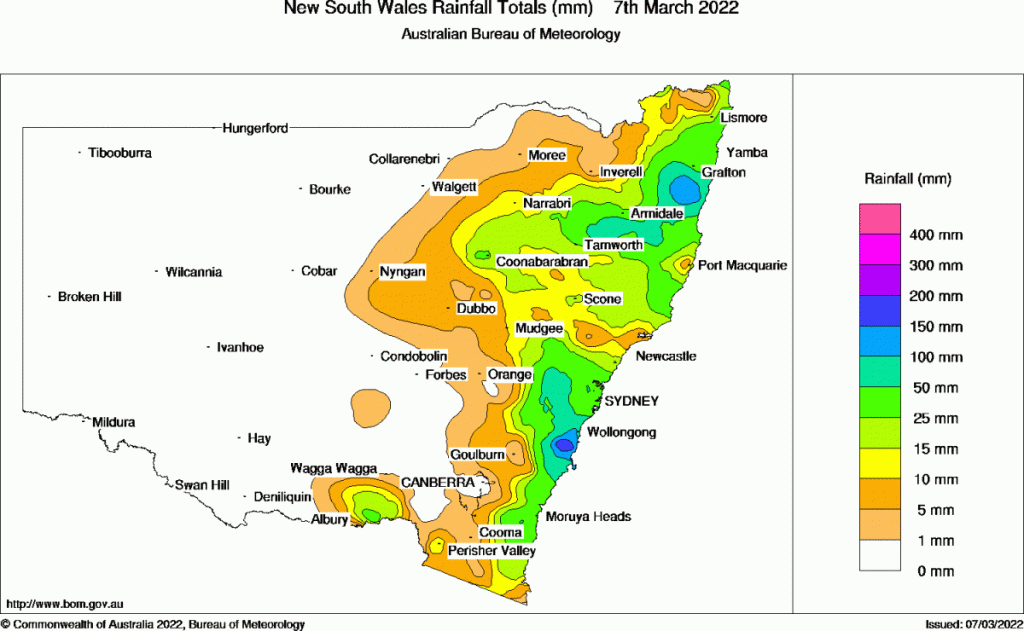 Looking ahead we've still got very cold air up high from the troublesome upper cold pool that brought all the rain over the last few days. We've also got a sunny morning…so that combination could well see some showers and storms again through the afternoon and evening – though unlikely to see the widespread totals that we saw over the last couple of days. Here's the forecast from the BoM hi-resolution model to the end of Wednesday – and you can see the forecast totals for our storm-prone valley / hills with higher totals also (and unhelpfully) across far NE NSW and SE QLD: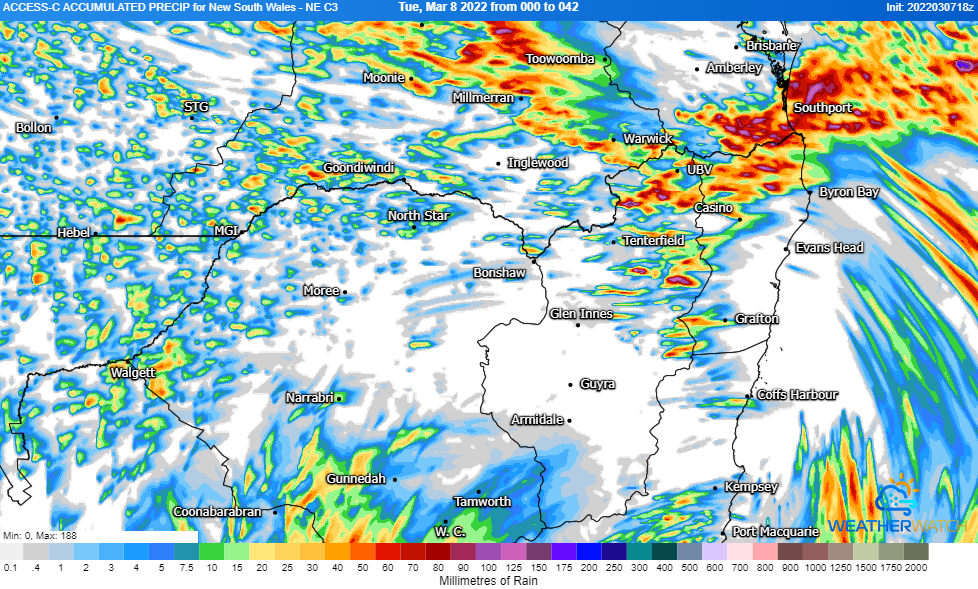 Looking further ahead we've got some slightly drier weather likely over the coming week. We'll still see showers and the odd storm at times, but much lower totals are likely. Beyond the coming week it could well get a little wetter again. Right now it doesn't look like we're going to see the same massive totals that we've seen recently, but with the ground so wet it won't take much to see rivers up again. Here's the latest week by week forecast covering the next four weeks: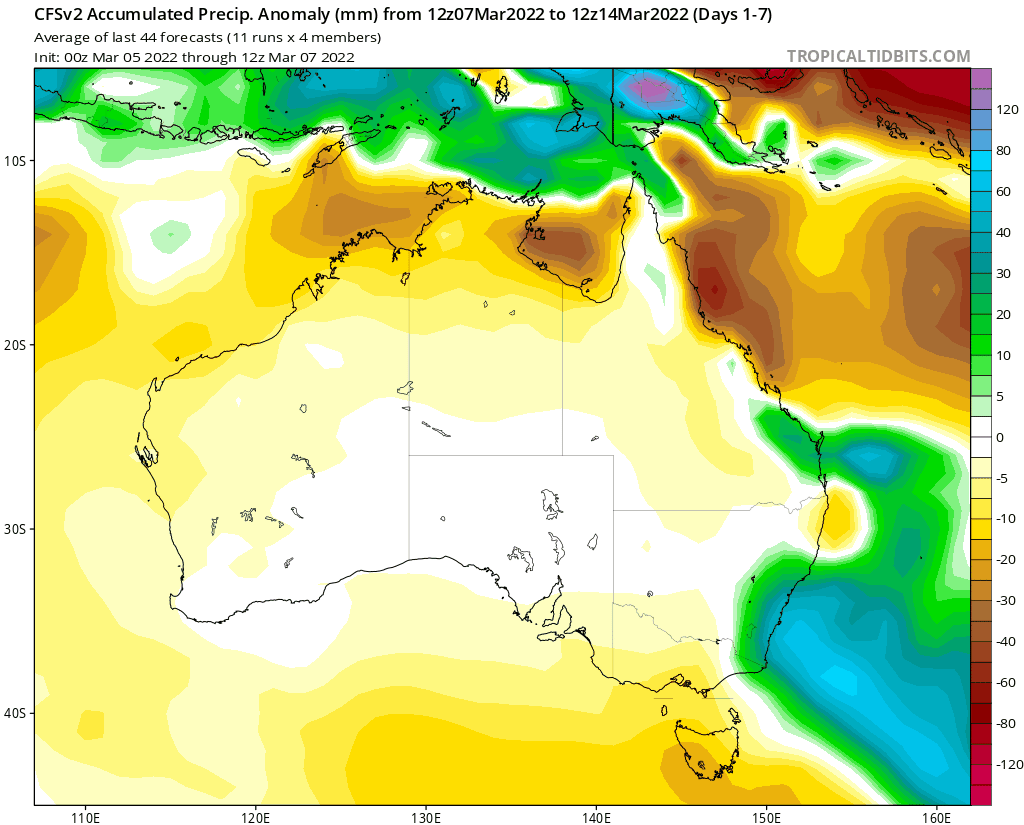 …so not looking ideal for drying out. Looking even further ahead and the La Nina is now looking like it will remain in place for the coming winter, though at this stage it is looking like it won't be as strong as the current pattern. La Nina has less of a say in winter – the key months for us are late Spring into Summer…and we're too far away at this time to know what that will bring for 2022 into 2023. A 3 year pattern would be unusual, but that doesn't mean it won't happen. Here's the Pacific sea temperature forecast heading through winter – you can see the event weaken but not completely dissapear: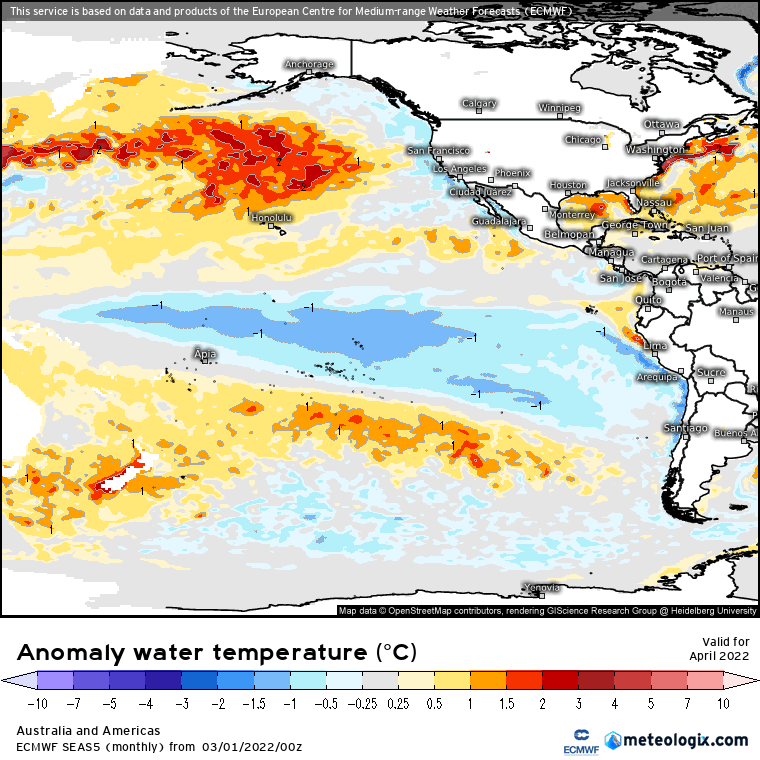 ….and as for what that means rain wise for us? Here's the latest forecast for March through May: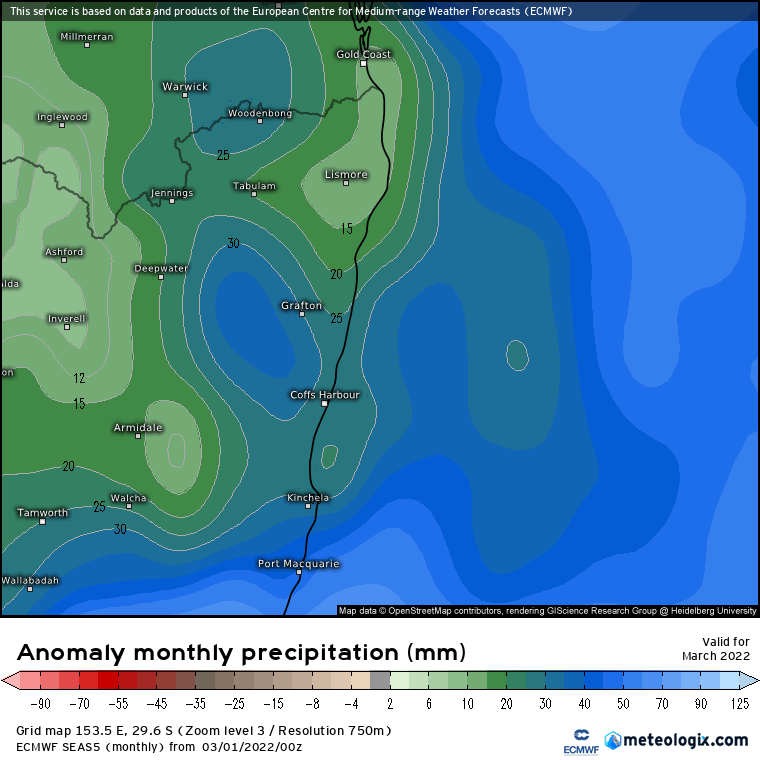 You can see the strong wetter-than-usual pattern through March and April, before it weakens from May into winter.
In other news…we're working to get the streaming camera operational again. As part of this we are working with Snapfrozen to set up backup NBN connections for Kombu so we can keep the streaming camera running even if the cable is taken out between us and Brisbane. We're also working with Valley Tree Services to get the lower branches of key trees trimmed back so the camera once again has a better view of the bridge.
We're also working to further strengthen the Bellingen Weather site, with an exciting citizen flood initiative coming together – more on that soon. Until then hope your home is dry and you are going well. I'll post again when we once again look like seeing the next event across our region.
Thanks to local supporters Snapfrozen and Kombu Wholefoods
Images: Meteologix / Tropical Tidbits / BoM / WeatherWatch