Wow! There have been days of storms and we've missed most of them…but today was one of those days where we have sat in a train of storms and seen some decent rain totals across our region, with flash flooding for some. Here's how the radar has looked through today: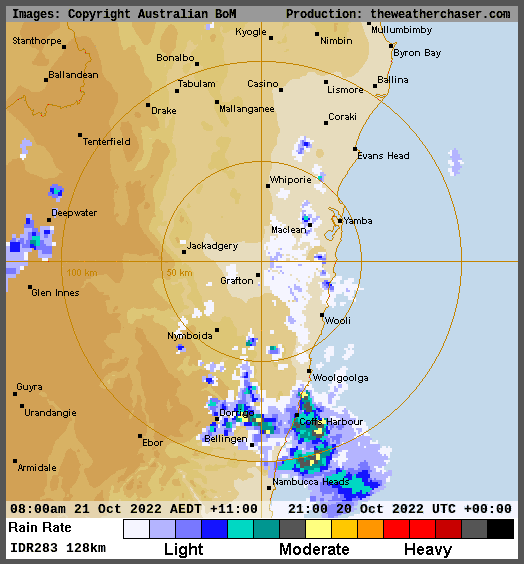 …and the totals have added up. Here's the current rain gauge at my place a few km down Kalang Road: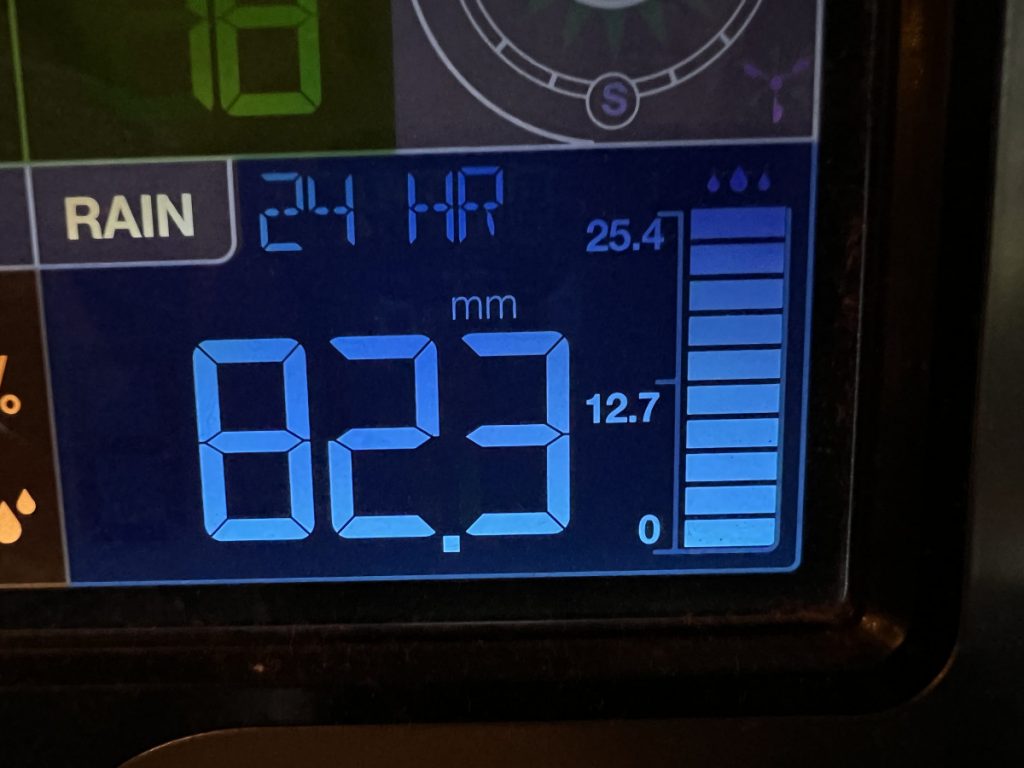 The storms today have brought some quick rises in our always-flashy Never Never – check this out – you would know about this if camped close to the creek: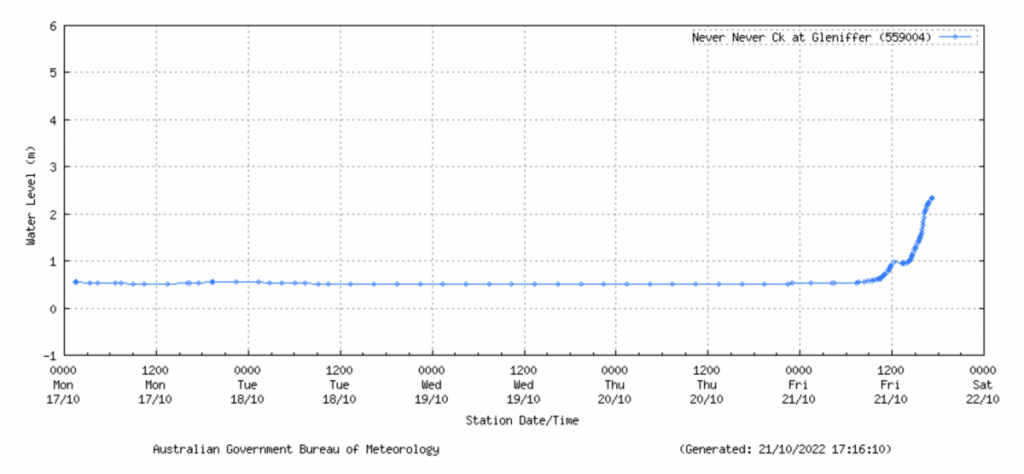 The ground is saturated so any further rain and we could see some local flooding. And the bad news is that an East Coast Low is likely to develop close to the SE Qld coast over the weekend and then move south….so we have more rain to come. Here's how one model develops and moves the low: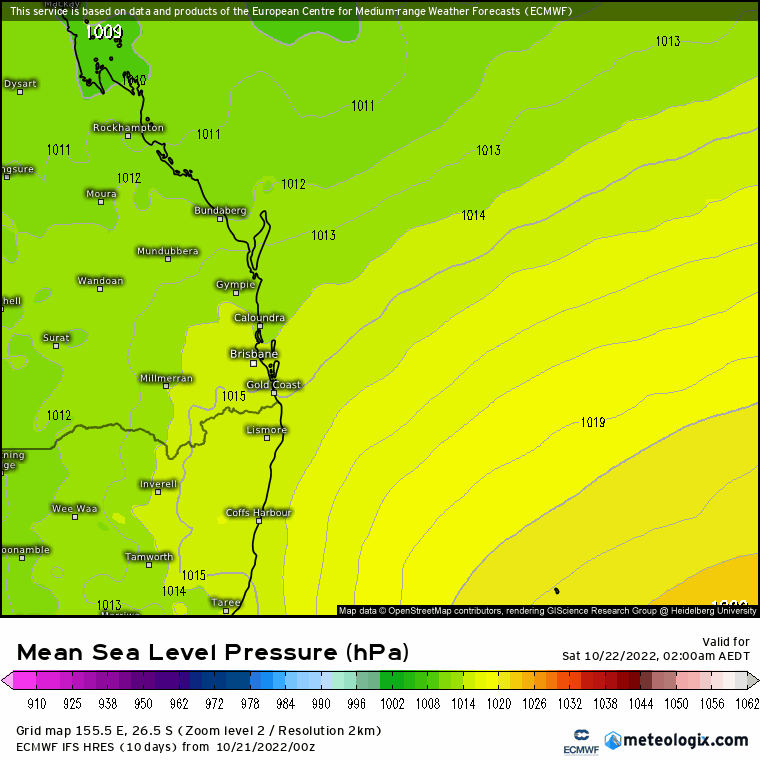 You can see it develop to our north and then scoot past, just offshore. The actual track of this low will have a massive impact on the rain totals. If it moves more onshore then we'll see some big falls – but if it runs down the coast further out to sea we could see much less. The likely track will become clearer when the low forms – but this is definitely one to watch. With the current forecast track this is the current forecast three day totals from the European model: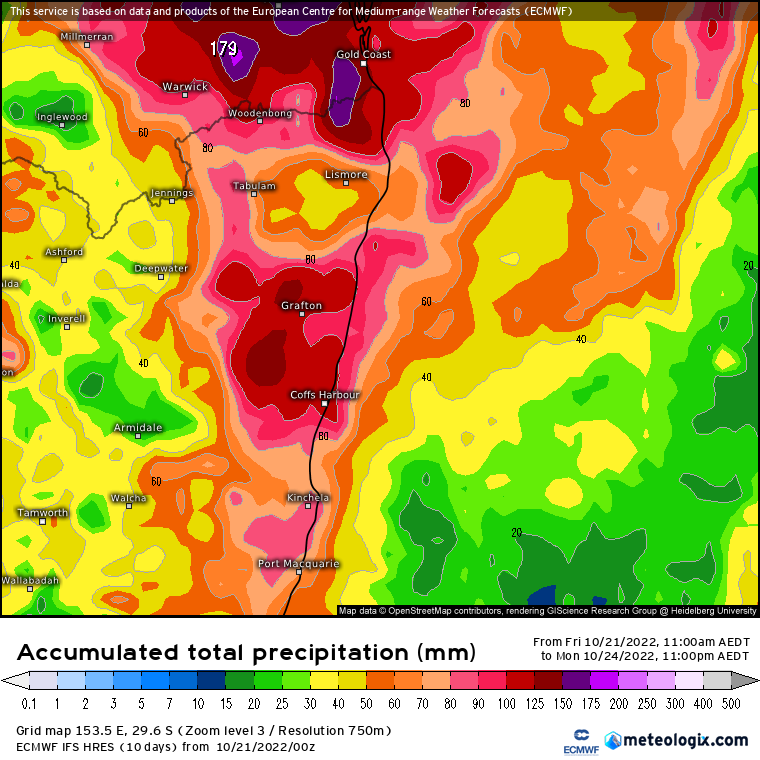 Nothing huge right now for our area – but could be enough to bring rivers and so worth watching future model runs as totals could easily go up (or down). There is currently a Flood Watch for the Northern Rivers but not (at this time) for our region. I'll post again over the weekend as models settle down and we get more of an idea of likely rain totals.
Looking further ahead and we'll see the low move away early next week, with afternoon storms on the cards from time to time. It's Friday evening so that'll do for now! Hope you have a great weekend.
Thanks to our sponsors Kombu Wholefoods and Snapfrozen
Thanks to Meteologix / Weather Chaser for images and animations.