We're now well into the wet and stormy spell with some big point totals over the last couple of days, with 120mm at Nambucca being the standout so far. The upper cold pool is developing to our west and warmer tropical air is being drawn in to the east of this system: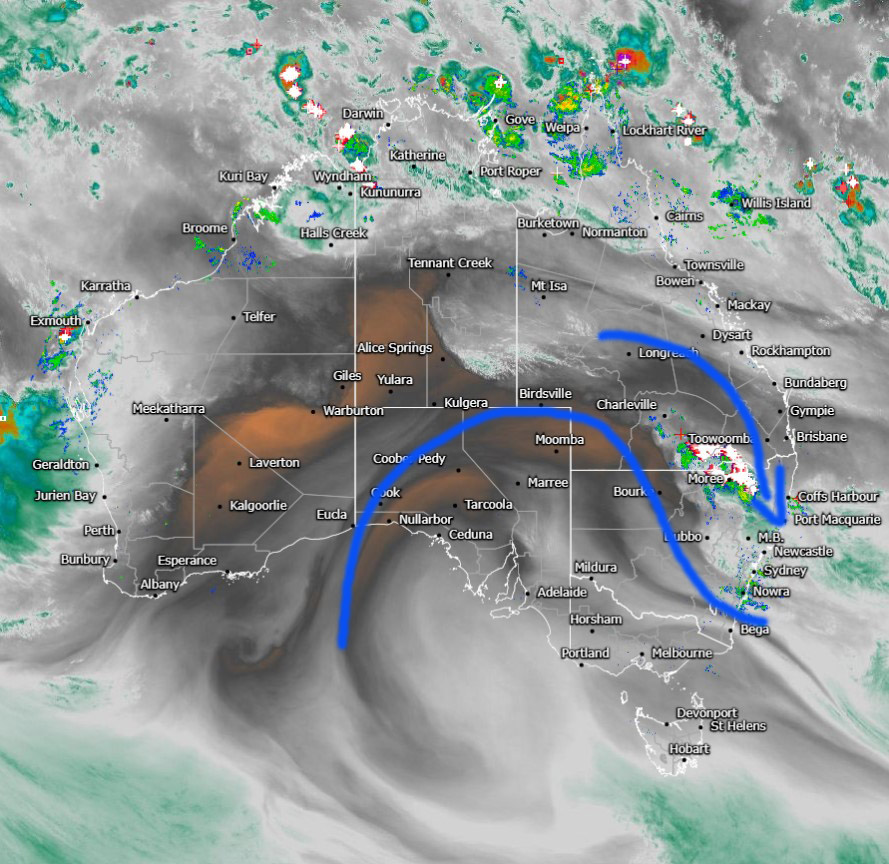 That upper feature is likely to cut off and move across our region over the next few days, continuing the unsettled theme: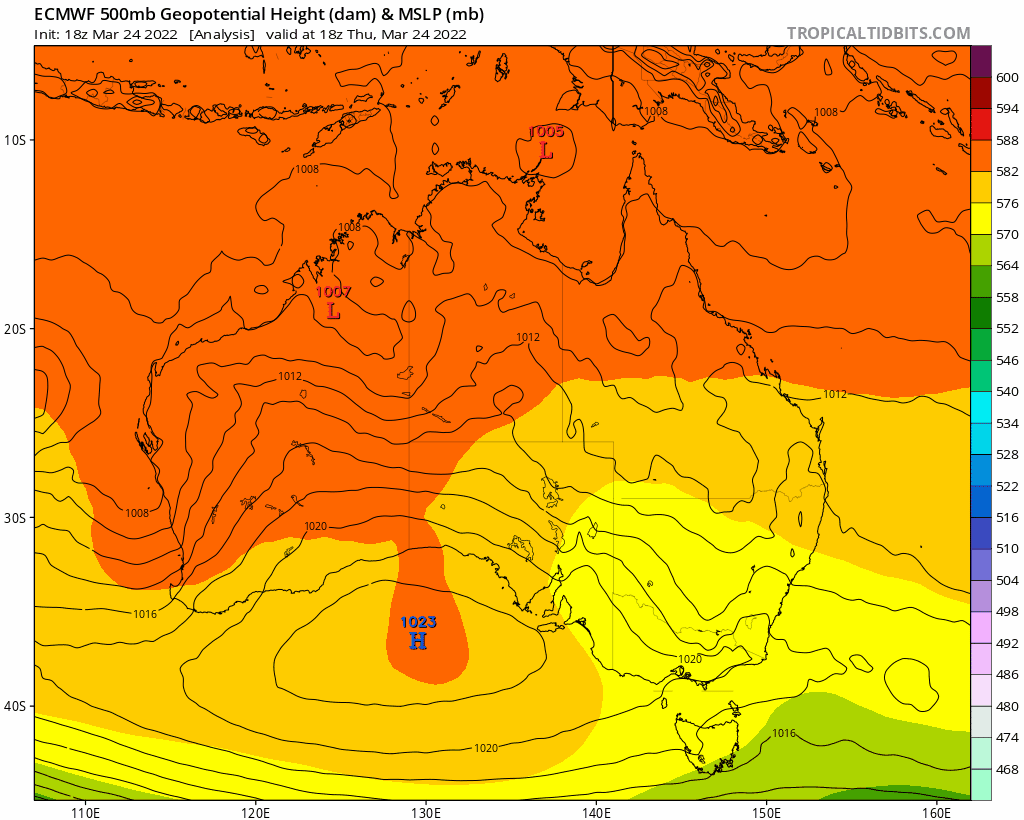 The animation above covers the next three days. You can see the system cut off and then start to move east, with a coastal trough developing. What that means for our region – showers and storms at times, with some big totals likely for some. Right now the bigger totals look to sit close to the coast, but it won't take much movement for the bigger falls to move further onshore…or out to sea. It's worth keeping an eye on the radar and warnings over the next few days. Two top models show this clearly – here are the totals out to 90 hours from the European and American models: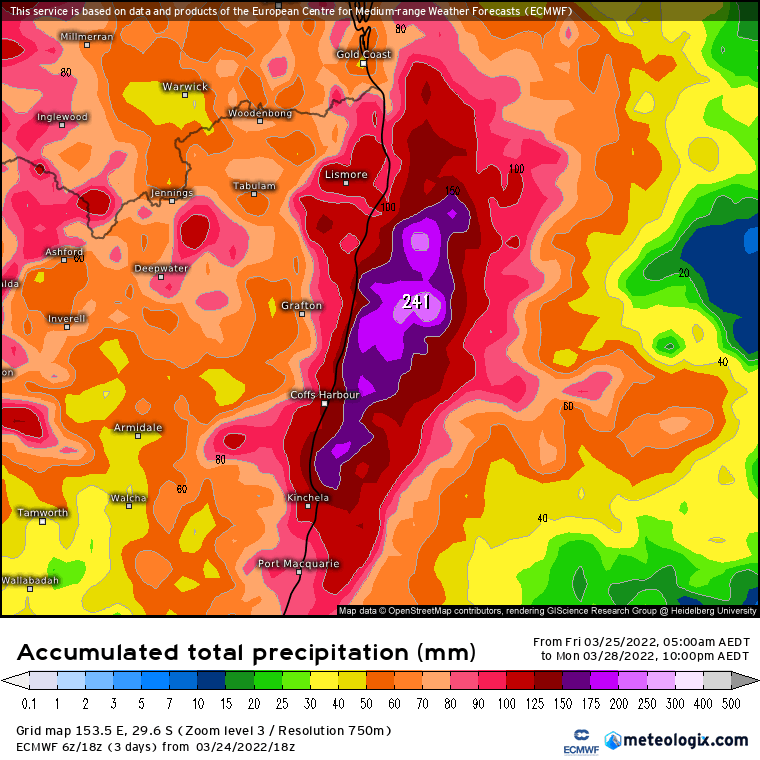 You can clearly see the bigger falls sitting along the trough just offshore…but with decent falls still likely along the coast and across our region. It won't take much for those bigger falls to make it ashore…or similarly move further out to sea – something to watch in real time. Likewise the stormy nature of this event (at least to begin with) means that some areas could see some bigger falls while other locations see much lower totals.
Looking into early next week and there are some signs that the upper feature could facilitate the development of an East Coast Low as it moves further east – definitely not what we need to see. Here's how one model sees it happening: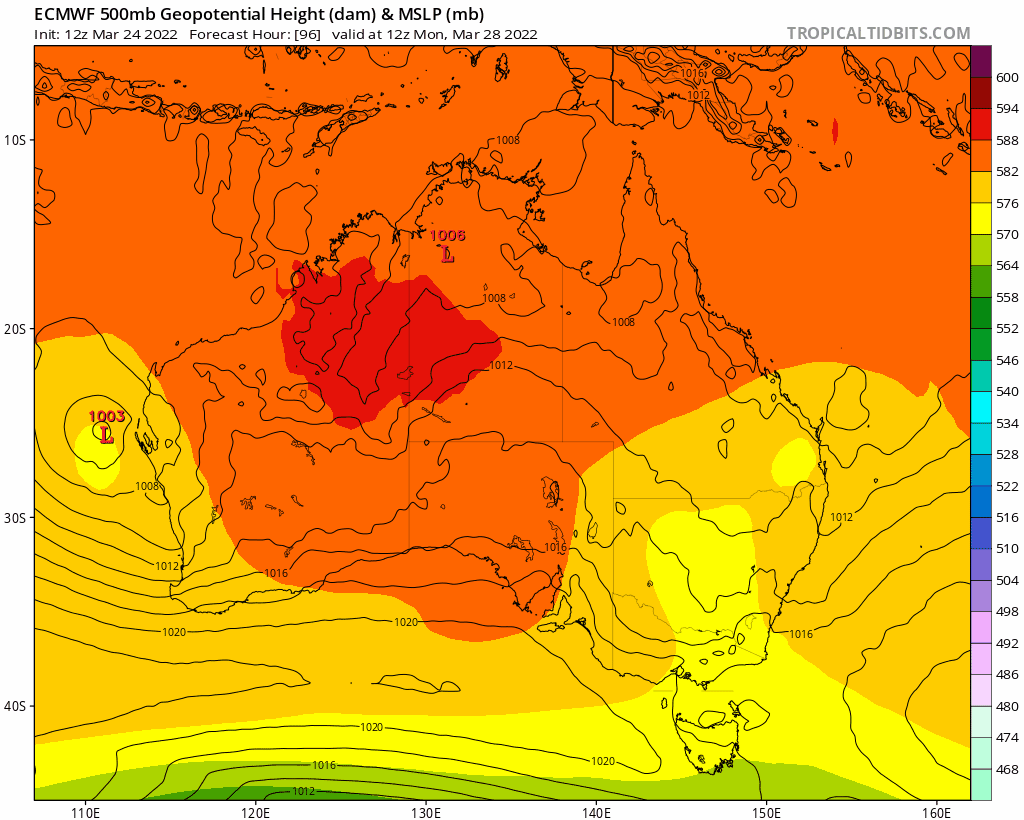 This is, once again, something to watch in real time…I'll post again with an update through the weekend. If this comes off as currently forecast we could see some much wetter weather move onshore, and with the already forecast rain and wet ground we could easily see some decent river rises. If I was in a flood prone area I'd be making sure I have some good supplies in the house just in case.