We had some big totals…but there could be more to come. We've actually got a challenging week coming up. The main event has moved to our south for now. It was triggered by an upper pool of cold air meeting a warm and wet onshore flow. The last event looked like this (in an image from a few posts ago) – and everything about it said flood: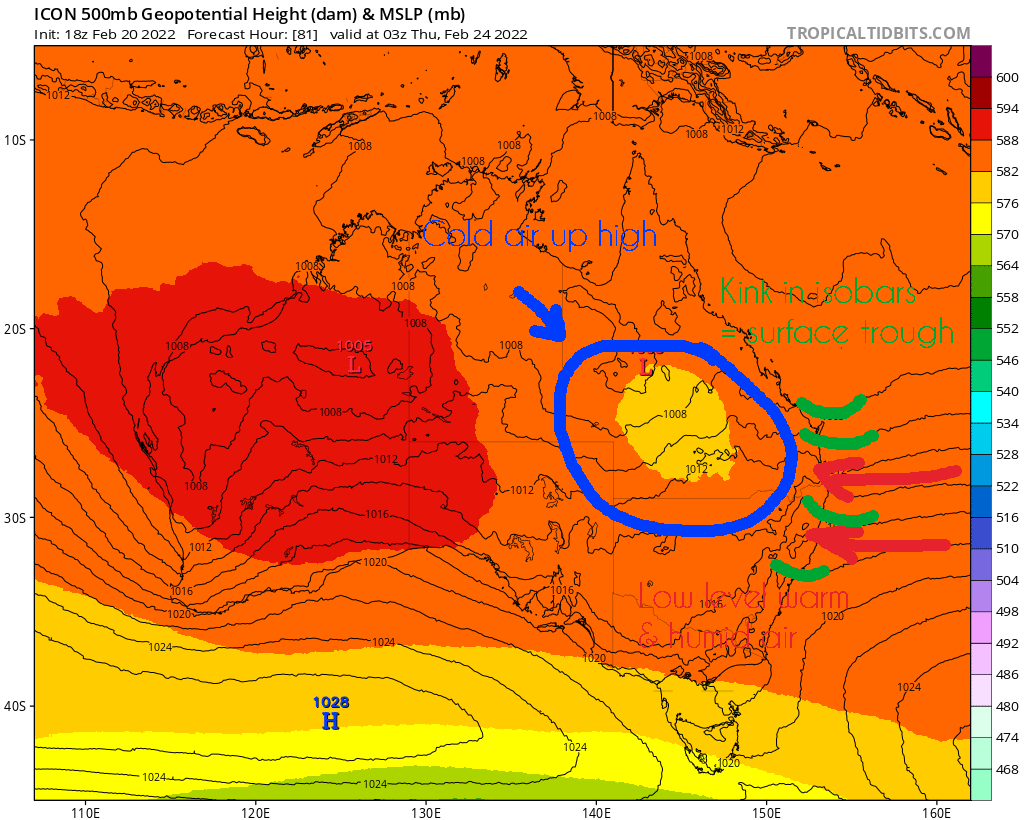 You can see with that event the clearcut upper low to our north and deep onshore flow. This coming week we've got another *two* upper cold pools moving in and moving across NSW. Not what any of us want to see. You can see it in this animation below: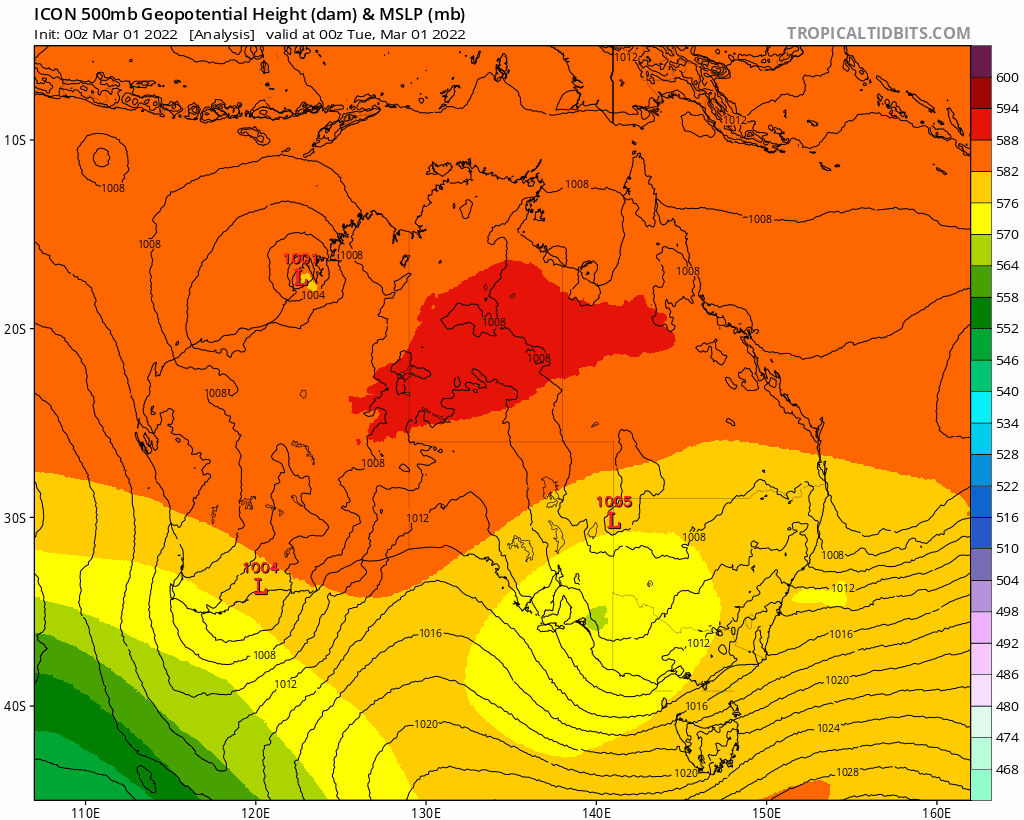 A couple of differences from the last event: (1) the cold pools are looking at this stage to sit further south before weakening and moving away to our east (2) the onshore flow across our part of the world is nowhere near as strong as in the last event…however once the current low moves onshore to our south we're going to see a warm and humid flow move in from the north / north east, and we'll also have cold air moving in up high. That is a fairly unstable mix….so while it looks likely that the bigger totals will sit to our south the risk is there that we will, once again, see some decent falls. Our soil is completely saturated right now, so it won't take much to see some bigger rises in local creeks and rivers.
This event is looking fairly complicated, with a mix of mobile surface and upper patterns coming together. At this time nobody will know for sure if we'll see big falls up this way – but we *do* know that some places across Eastern NSW will see some more flooding rain this week….most likely to our south but with the risk of some of the event moving our way as well. Here's the latest outlook from a few of the key models. Don't be surprised to see a range of outcomes – it highlights how complicated the coming week will be: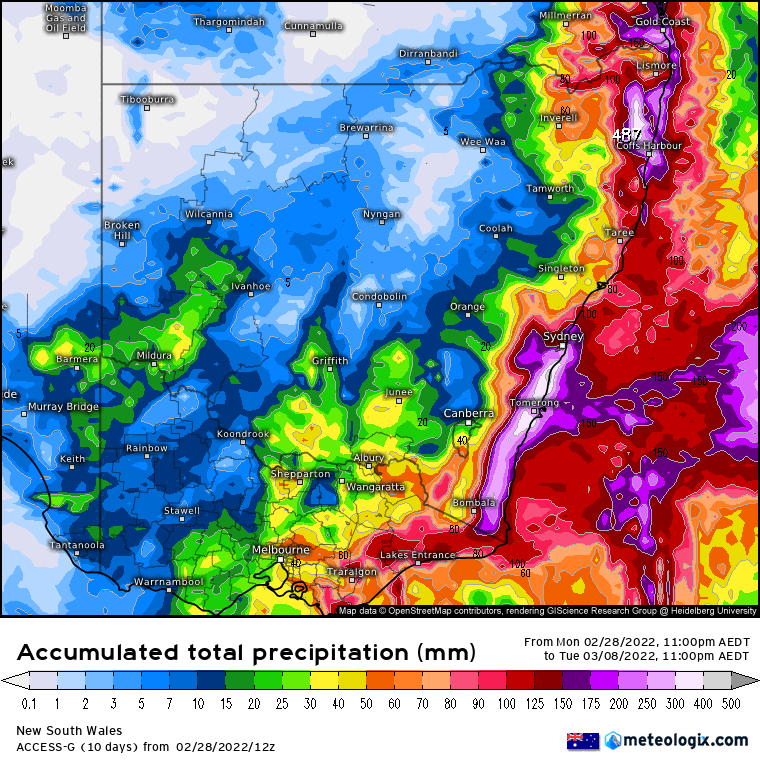 I'll post again if it looks more certain that we'll see some more widespread bigger falls, but with storms also likely this week it is worth keeping an eye on the radar in case we see some quick dumps with associated river rises…
Thanks to Kombu, Snapfrozen and Tricia Helyar for keeping the websites alive
Thanks also to Tropical Tidbits for the images