We're still in a very active pattern. Right now most of the action is down south, but that doesn't mean we'll be dry. Sydney and the hinterland has had rain through today and it's still raining now: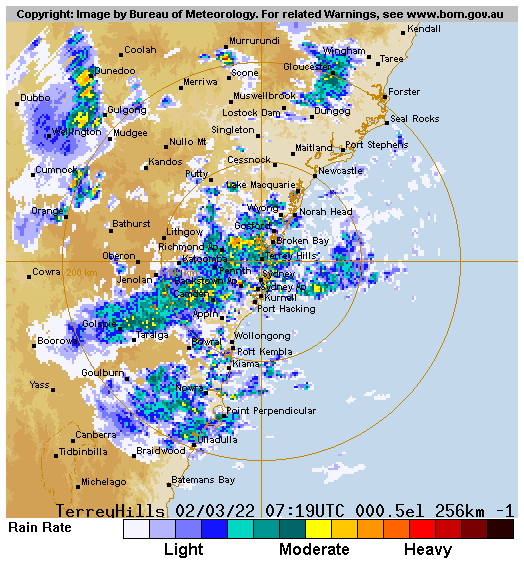 …and the Nepean river is rocketing up – look familiar? 🙁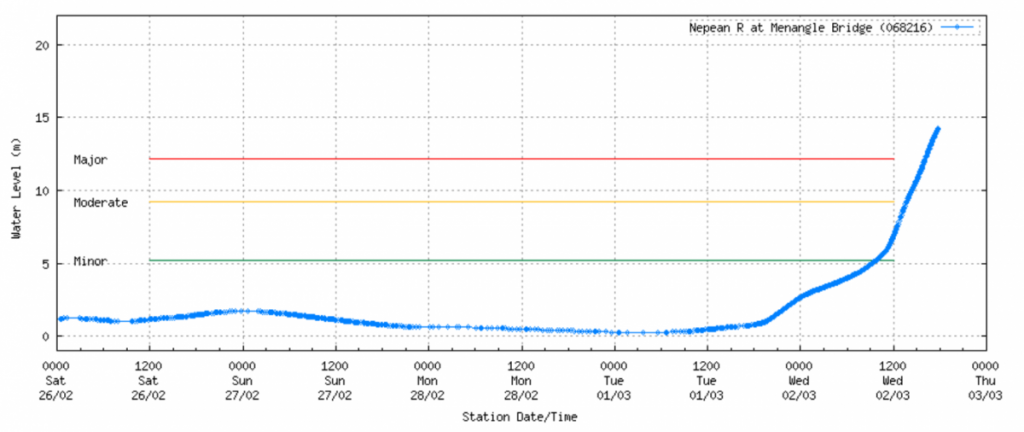 The very bad news for Sydney and surrounds is that they'll likely see an East Coast Low move onshore (the same low that brought all the flooding across SE QLD and far NE NSW) tomorrow morning with big falls and some very strong winds. Expect some significant flooding down there. Check out the animation below – and worth also noting the significant area of storms that forms daytime across the NSW QLD border ranges – we'll likely miss the worst of them tomorrow with the focus across the flooded areas to our north…but that doesn't mean we'll stay completely dry, with some showers / storms still likely. Our region is a decent storm magent so don't be surprised to see some action tomorrow…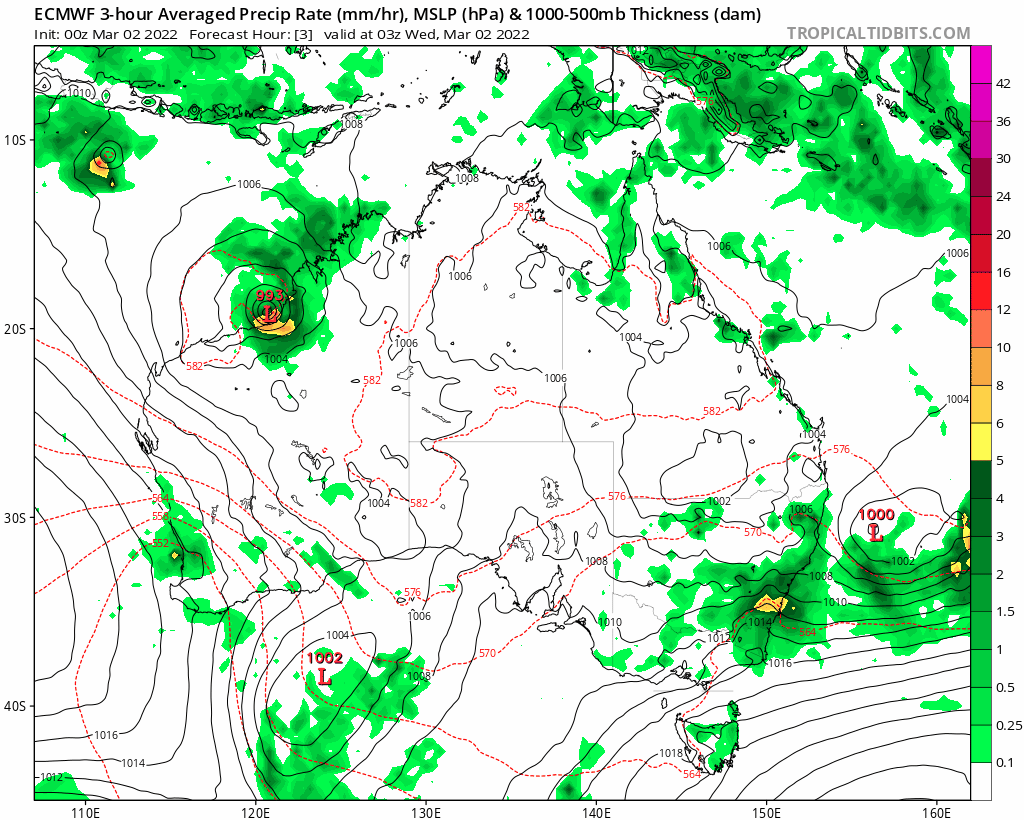 The BoM high resolution model for tomorrow also shows the higher totals in storms to our north (across the flooded areas) and onshore winds and rain / ECL to our south, with more isolated but still potentially heavy storms possible across our region: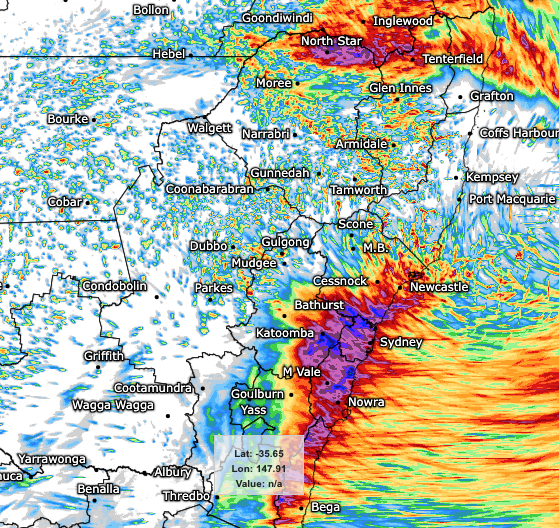 Once the system tomorrow moves away we'll have another strong upper cold pool move up towards our part of the world – and that will combine with humid north to north easterly winds to bring an increase in showers and storms across our region from Friday through the weekend: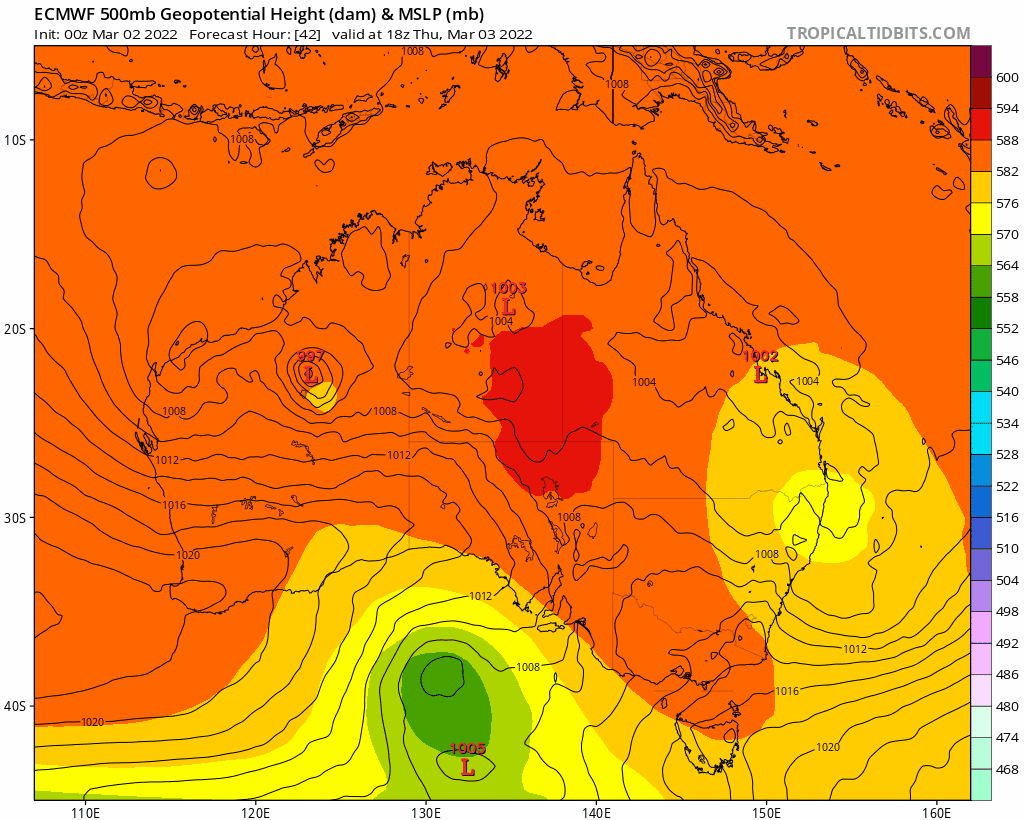 Rain totals through the end of tomorrow for NSW (I've included all of NSW so you can see just how wet Sydney and the south coast is looking) look like this: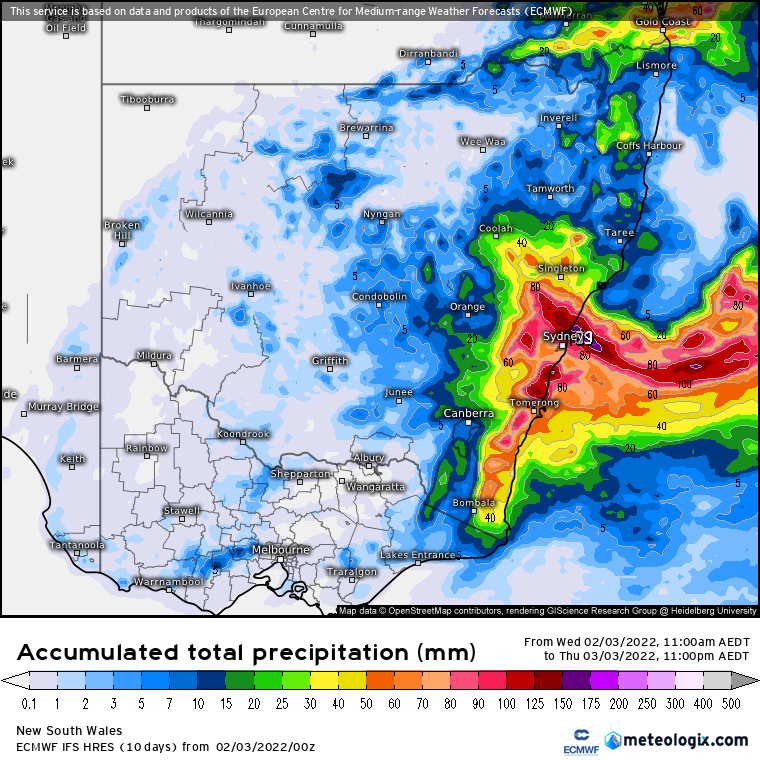 You can see how wet it looks down south and with storms tomorrow to our north….but by the time we get to the end of Sunday the totals are looking like this: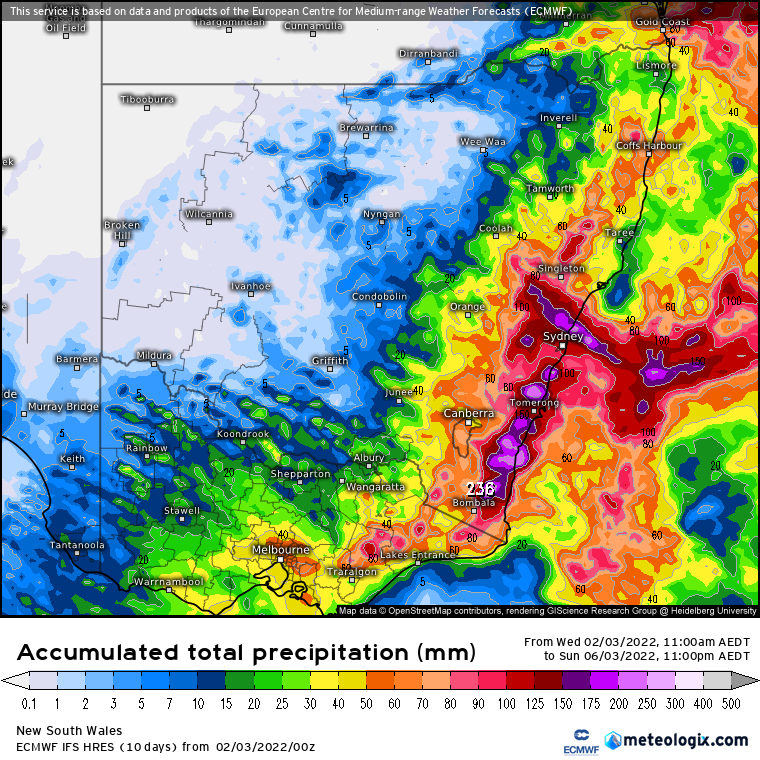 It's worth watching the weather Friday through Sunday as there is the risk of some more decent falls and some significant storms right down the east coast – including our region.
Looking further ahead and the models show more onshore winds and some cold upper temperatures at times with no sign of any significantly drier spells….
Thanks to Snapfrozen and Kombu Wholefoods for their support
Thanks to Tropical Tidbits / BoM / Meteologix / WeatherWatch for images