Well the upper system moved north as promised. The latest satellite images shows it nicely: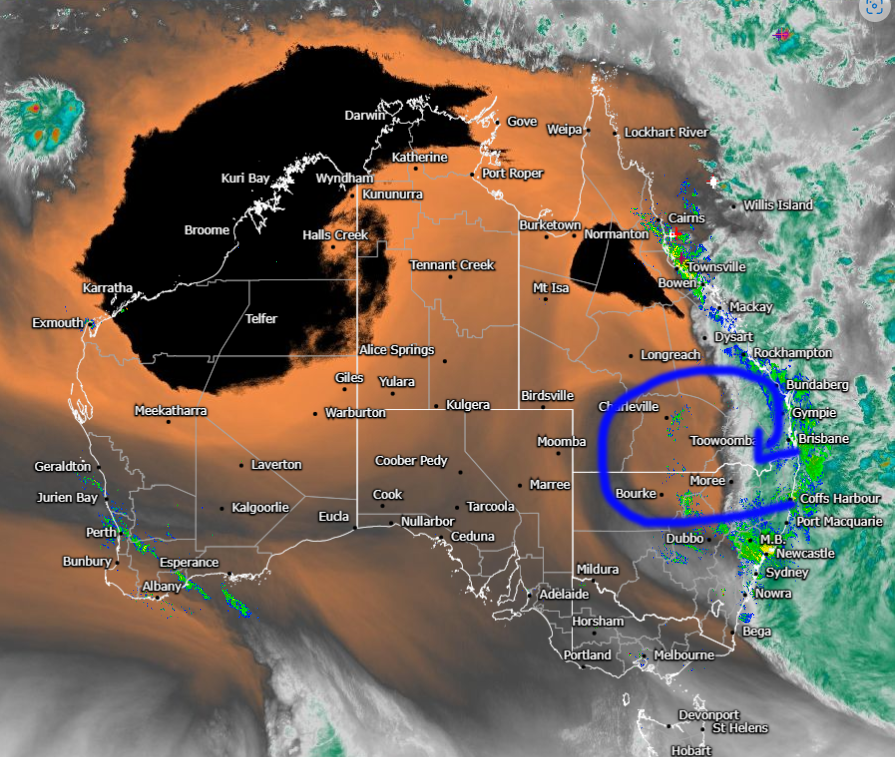 As it moved north it has started bringing some decent tropical moisture onshore. You can see the plume running through the Coral Sea and onto the east coast of NSW. The result is going to be 24 hours of wet conditions before the upper system moves offshore. Models have been increasing rain totals over the last 24 hours as it looks like another surface system could develop and give our region some good totals. Here's the forecast rain totals to 10pm tomorrow night from 2 version of the BoM hi-resolution model: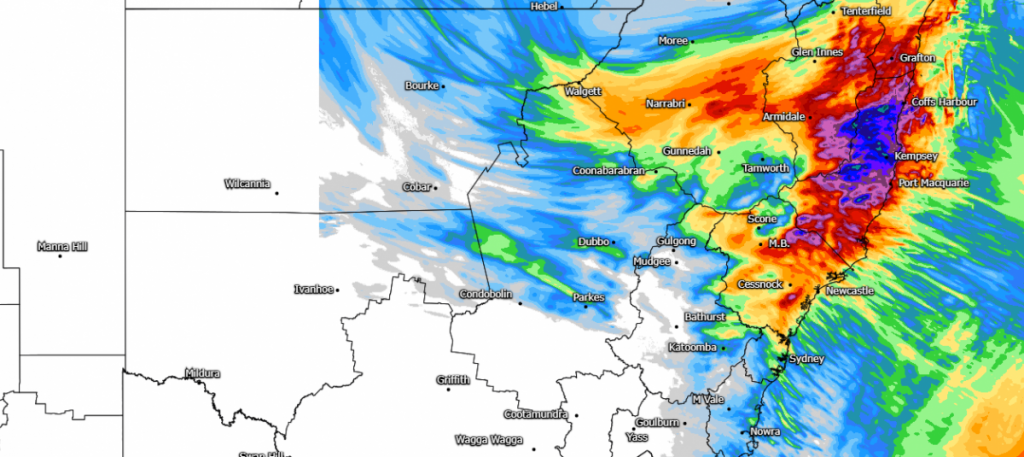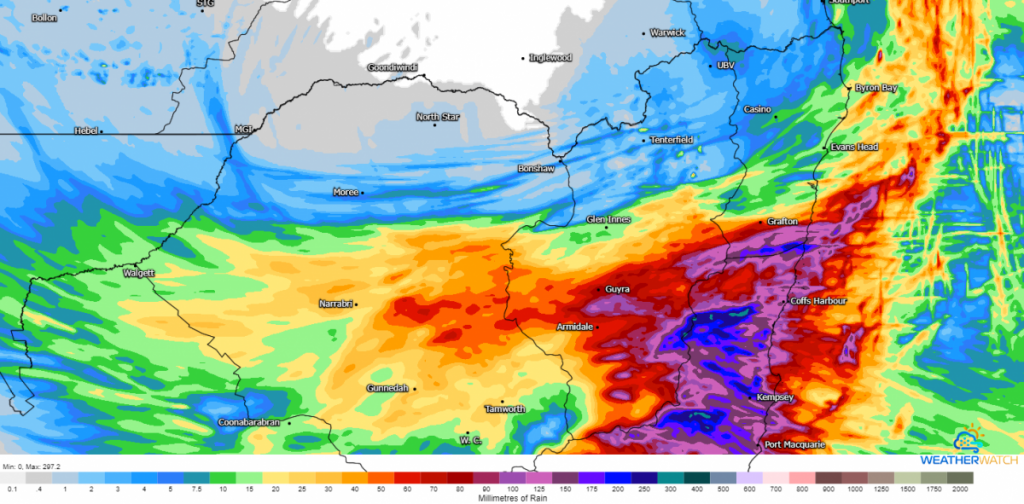 Both models are indicating totals on our hills of 300mm+ – hence the Flood Watch for our region now out from the BoM:
---
Flood Watch for the Mid-North Coast
Issued at 12:19 pm EST on Tuesday 5 July 2022
Flood Watch Number: 7
FLOODING IS POSSIBLE IN CATCHMENTS OF THE MID-NORTH COAST FROM WEDNESDAY
FLOODING IS OCCURRING IN MANY CATCHMENTS AROUND THE ILLAWARRA, SYDNEY, CENTRAL COAST, AND CENTRAL WEST HUNTER REGIONS, INCLUDING MAJOR FLOODING IN THE HAWKESBURY AND NEPEAN RIVERS.
A trough across the central coast extends from a low over the Tasman Sea, while a strong high over the Great Australian Bight extends a ridge to the southern Tasman Sea. The combination of these features is bringing wet and windy conditions to many eastern areas of New South Wales. Conditions are gradually expected to ease although the trough will linger on the northern half of the coast today.
Rainfall may lead to flooding in catchments along the NSW Mid-North Coast. as well as possibly cause higher levels in areas north of Sydney where flood warnings are current.
A Severe Weather Warning for Heavy Rainfall has been issued for parts of Mid North Coast and Hunter Forecast Districts..
The weather system may cause riverine flooding from late Wednesday for the catchments listed. Flood Classes (minor, moderate, major) are only defined for catchments where the Bureau provides a flood warning service.
Catchments likely to be affected include:
Orara River minor flooding
Coffs Coast
Bellinger and Kalang Rivers moderate flooding
Nambucca River minor flooding
---
Worth noting that other models show much lower totals across our region, but they could well be under-estimating the impact of lift over our hills from the saturated onshore flow. Either way it's a good time to keep an eye on the warnings and river heights.
You can view Live River Height information here: Live River Data – Bellingen Weather
The system should clear away overnight tomorrow.
Thanks to our sponsors Kombu Wholefoods and Snapfrozen
Images: WeatherWatch MetCentre / BoM