The promised rain certainly arrived with massive flooding across NE NSW and SE QLD. Here's how much rain we've seen across Aus in the last week up to 9am this morning: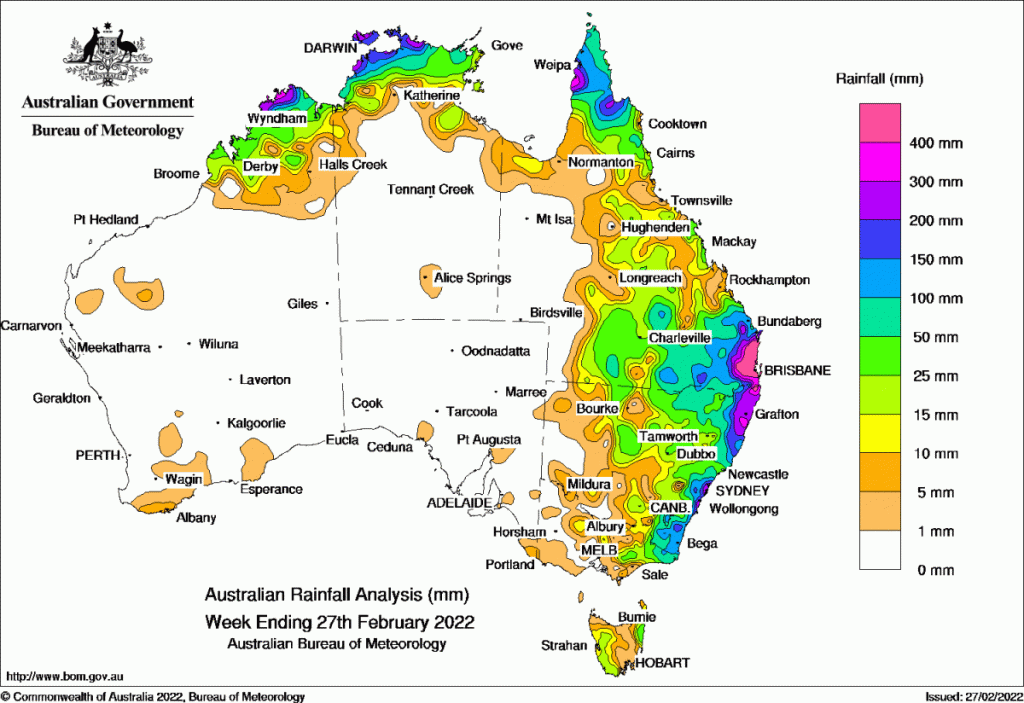 …and here'show February looks in terms of rainfall percentages. February is usually a wet month so when you see percentages like this you know it been crazy wet: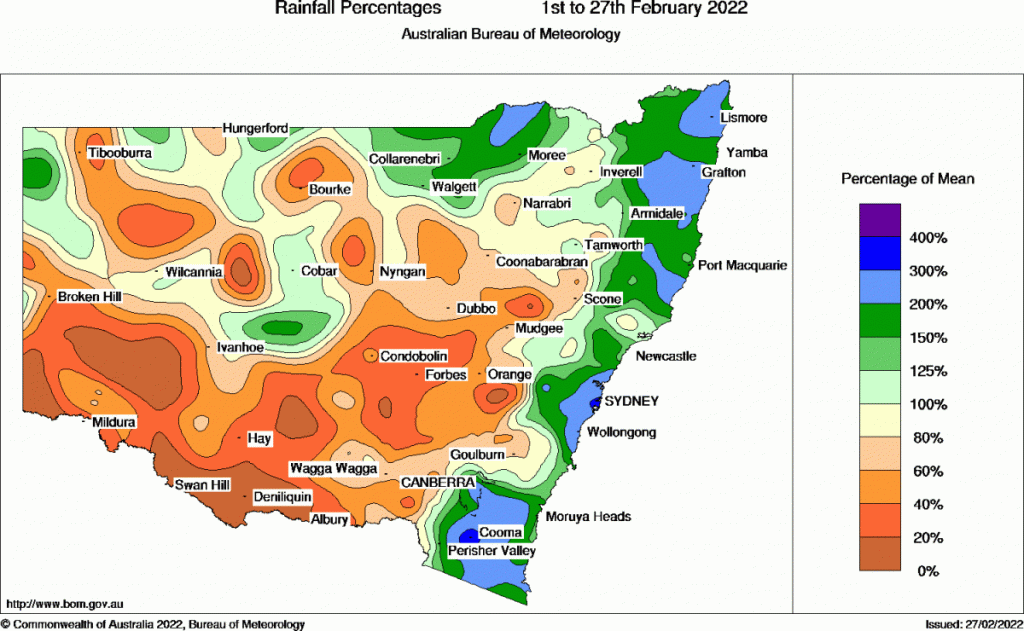 We've now got a low moving down into NE NSW from SE QLD….and until that low moves to our south (or too far east) we'll continue to see rain at times. Here's the forecast rainfall radar until 5pm tomorrow – you can see a gradual clearing through tonight and tomorrow, but likely still some showers at times: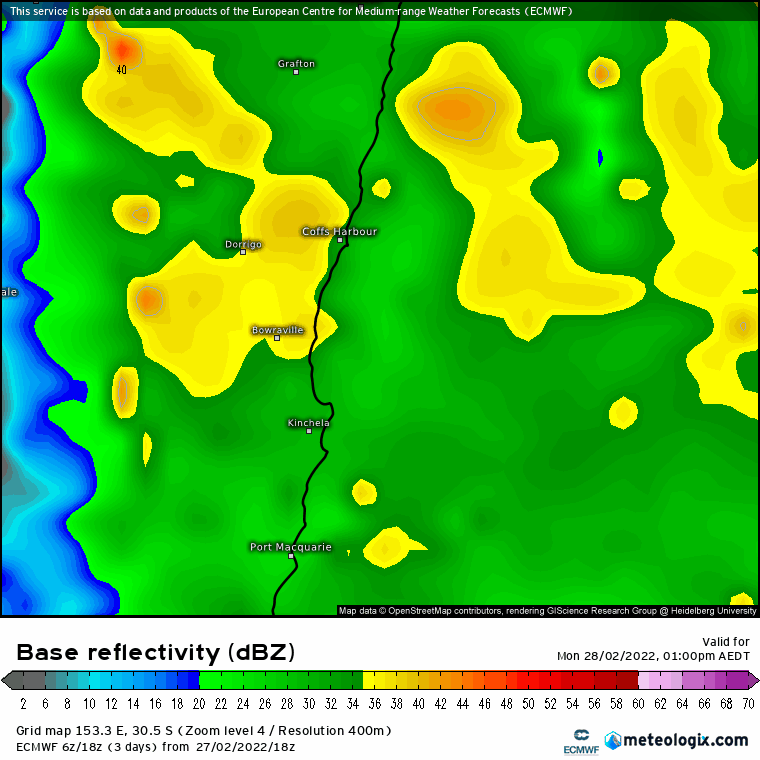 …and in terms of rain accumulations to 5pm tomorrow it's looking like this (but worth bearing in mind these totals include rain already fallen from 5am today):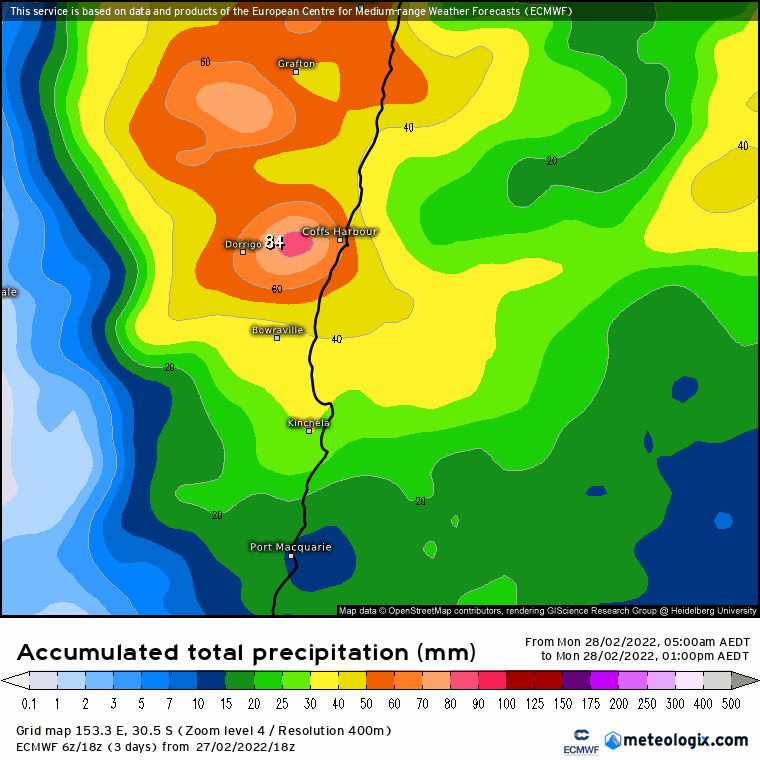 …so still some rain to come. Once that low moves to the south it should dry up a little, but we've got a very active upper pattern over the next 10 days so still many opportunities for us to see some more downpours: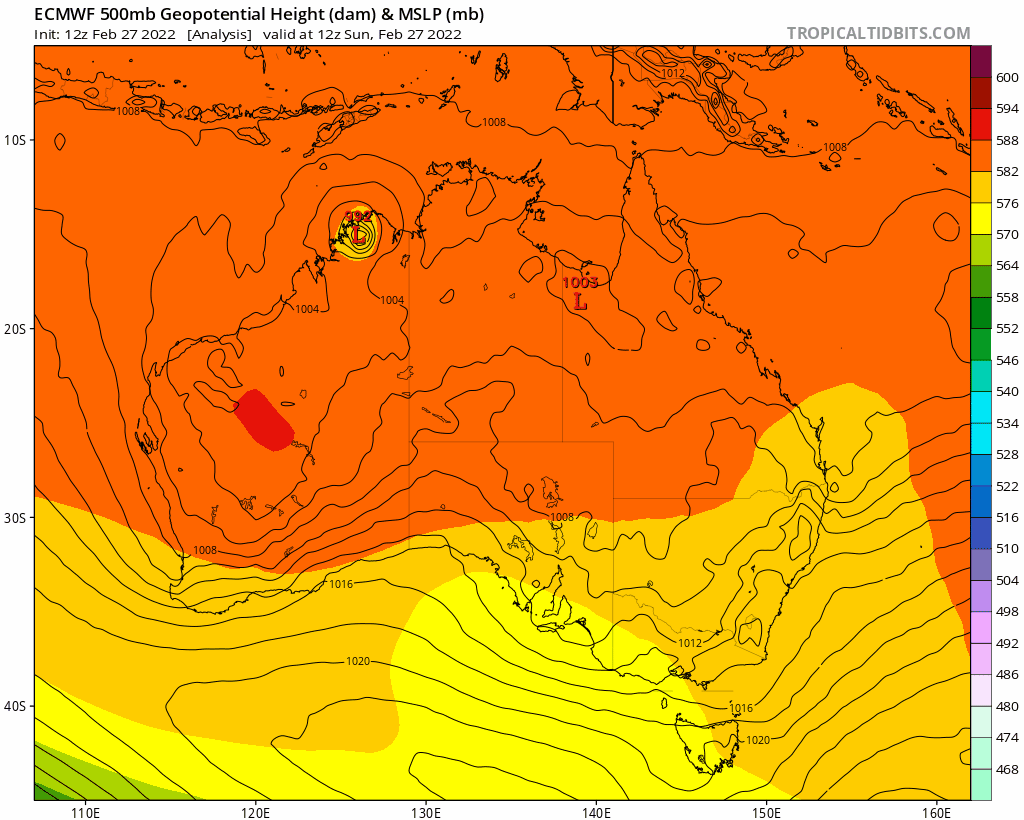 …you can see the low move south but then other upper systems move in. Definitely one to watch – and once we're though this current spell I'll post again with updates.
For now it's worth keeping an eye on the usual sites – Bellingen Weather River Heights | Kombu Floodcam (be aware that with the current conditions several of the council webcams on the page are down) | Bellingen Disaster Dashboard | BoM Warnings | SES.
The BoM are the official provider of flood info – while I provide info as best I can always worth remembering to check their warnings for official information.
Thanks to all for their support.