As discussed a couple of days back we've got some more showers and storms rolling through over the coming week, courtesy of onshore winds and a cold pool moving in up high. Here's the charts covering the next few days. The key things to look at are the cold pool forming up high and to our west as well as the onshore winds developing at the surface: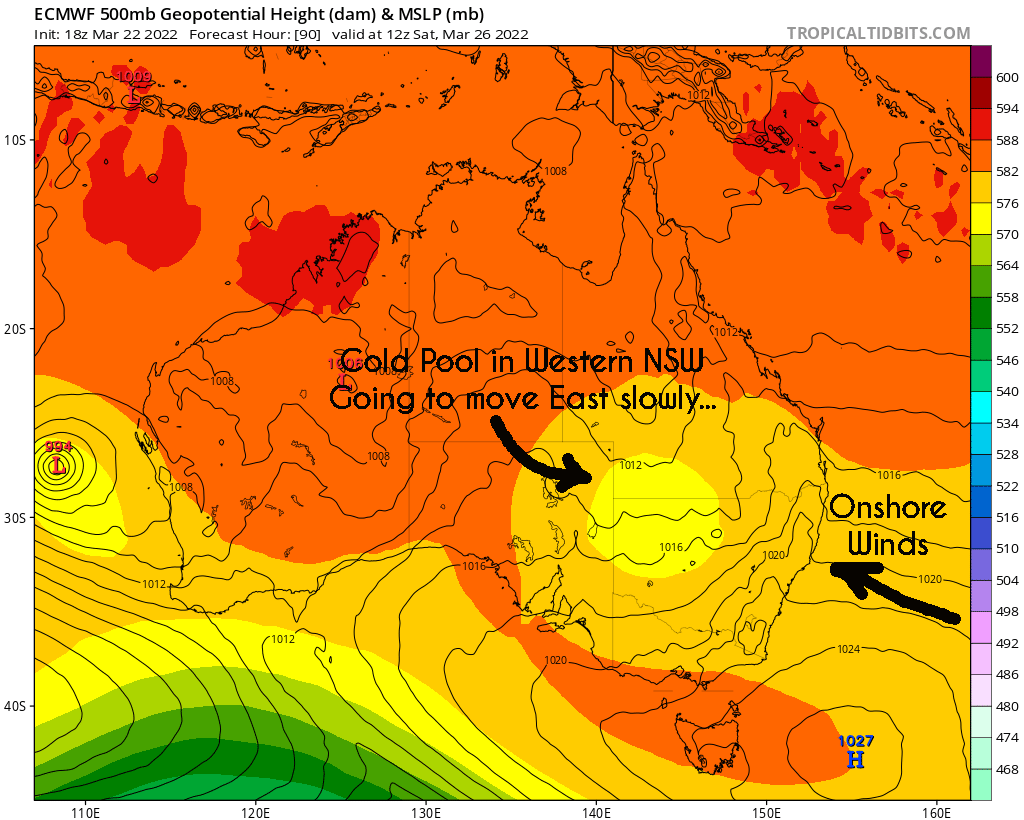 ….And here is how it comes together: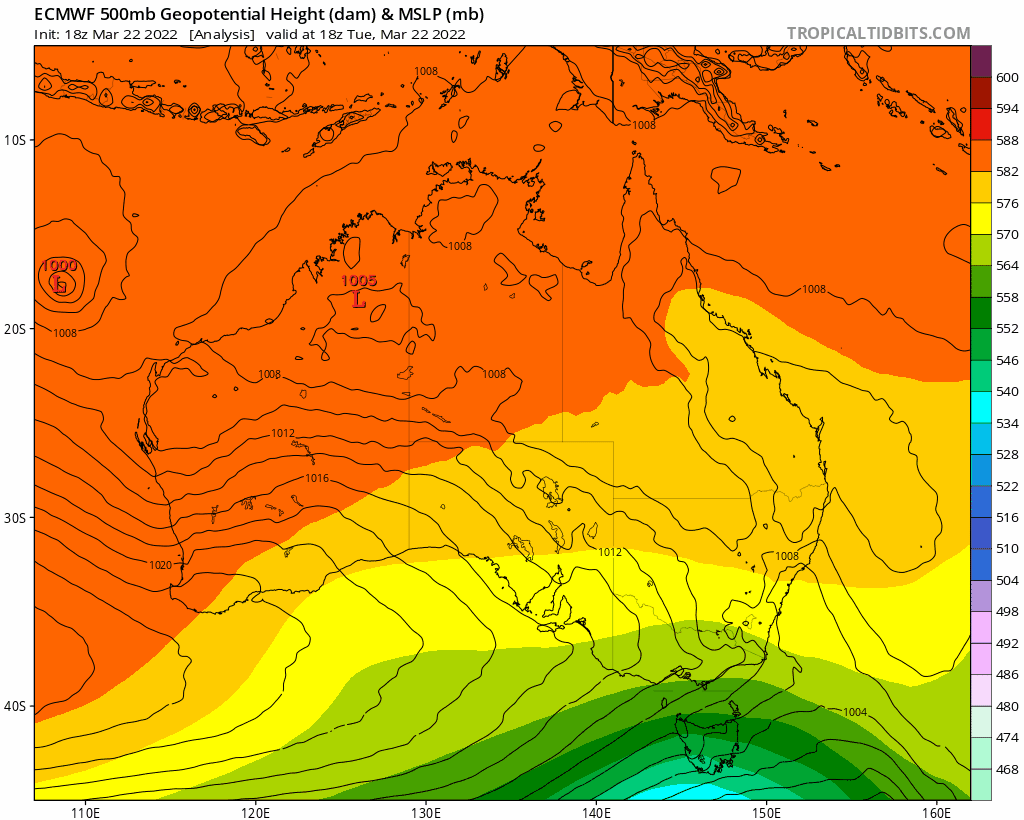 It's like Eastern Aus is cursed with this combo right now. Potential for another decent rain producer onto already saturated soil is NOT what we need right now – however it is worth emphasising that no two events are the same, and at this stage no models are indicating the sort of totals that came through SE Qld and far NE NSW last event. There are no flood watches yet but there is a good chance that we will see one as our local rivers will be very reactive to more decent falls. EDIT: Flood Watch out now:
---
This Flood Watch provides early advice of possible flooding within the specified catchments.
Initial Flood Watch for the Bellinger, Nambucca and Severn Rivers
Issued at 1:53 pm EDT on Wednesday 23 March 2022
Flood Watch Number: 1
MINOR FLOODING POSSIBLE ALONG THE BELLINGER, NAMBUCCA AND SEVERN RIVERS FROM THURSDAY INTO FRIDAY
A low pressure trough is expected to linger near the northern coast of New South Wales during Thursday and Friday, while another trough develops over the northern inland. The combination of these two systems will cause unsettled conditions to persist in the east and north of the state for the remainder of the week and during the weekend.
Forecast rainfall associated with this system has the potential to cause minor flooding along the Bellinger, Nambucca and Severn Rivers from Thursday into Friday.
---
What does this mean in terms of rain totals? As is usually the case models show some variation, both between models and, in this case, from run to run. This means that the location that will see the highest totals is not yet clear – but we do know that some locations, likely between Grafton and Gosford, will see enough rain over the next few days to bring some flooding – both flash flooding from storms but also more widespread flooding as rivers rise. Storms totals out to 5 days looking like this right now: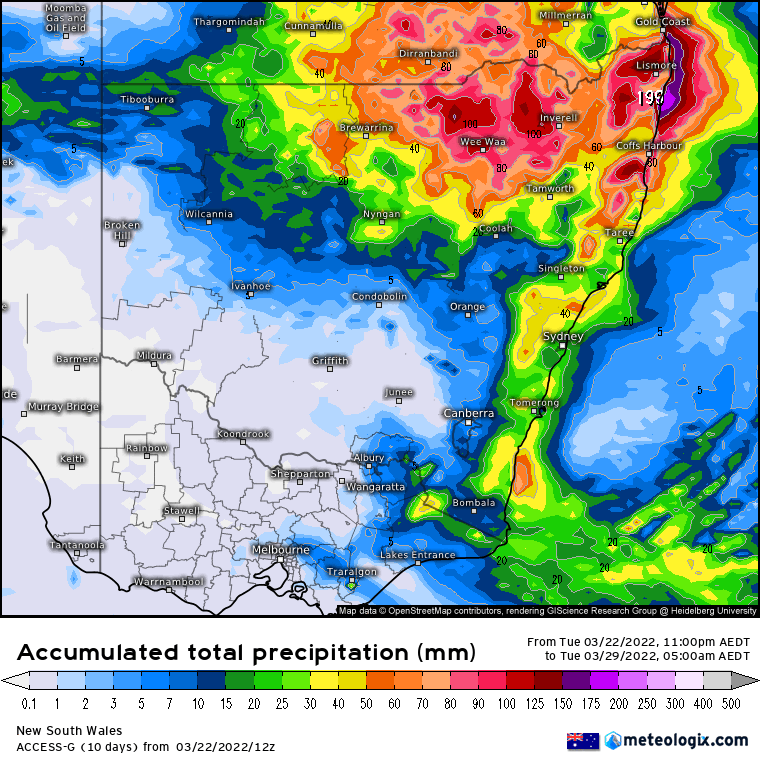 When outcomes are unclear the BoM WATL model is a great one for flagging the most likely scenario. Right now the 8 day outlook looks like this: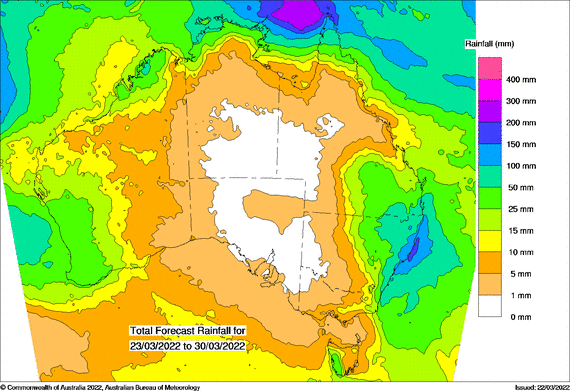 This is going to be good time to keep an eye on what is happening in real time. I'll also update this post with any Flood Watches that come out, and post again if the outlook changes significantly.
Good sites to follow over the coming few days:
Live River Data for local rivers – updated twice an hour
Live Rainfall Data – updated once an hour
Live Local River Cameras – the four council cameras update every half hour. The Kombu cam is a live stream
BoM Warning Page
Bellingen SES – Facebook
Dorrigo Mountain Weather – Facebook
Bellingen Shire Disaster Dashboard – local road closures and other info
Thanks to local businesses Kombu Wholefoods and Snapfrozen, without which this site would not be possible
Images thanks to BoM / Bellingen Weather / Tropical Tidbits / Meteologix