Another minor flood on the Bellinger through Thora last night following the showers and storms that rolled through yesterday, but dropping again now: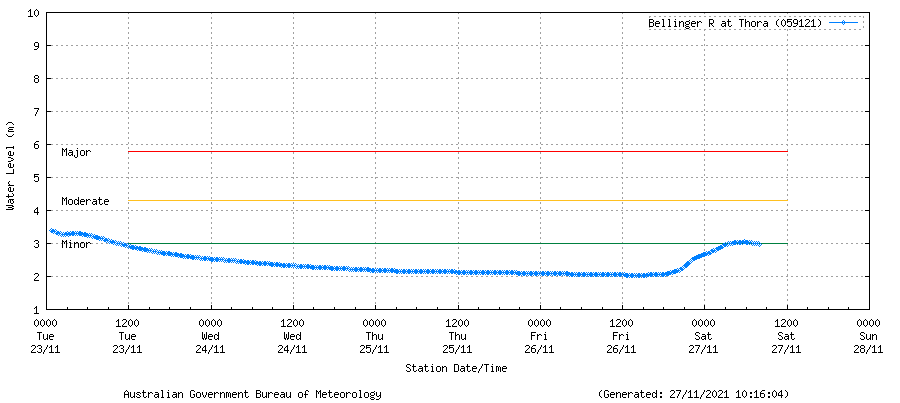 The radar yesterday looked like this: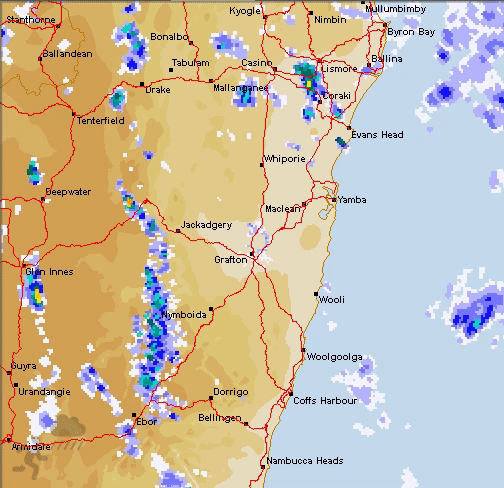 The rise last night is an indication of just how wet the ground is now with each rain event bringing rises in local rivers. The good news is that we have a drier few days coming up, with just the odd shower or storm. If we do cop a decent storm we could see rivers rise again, but it's looking less likely. It's not only been wet for us – it has been ever wetter inland. There is widespread flooding happening now, with multiple roads closed across the inland. Here's an indication of how many main roads are currently blocked by flooding across NSW and QLD: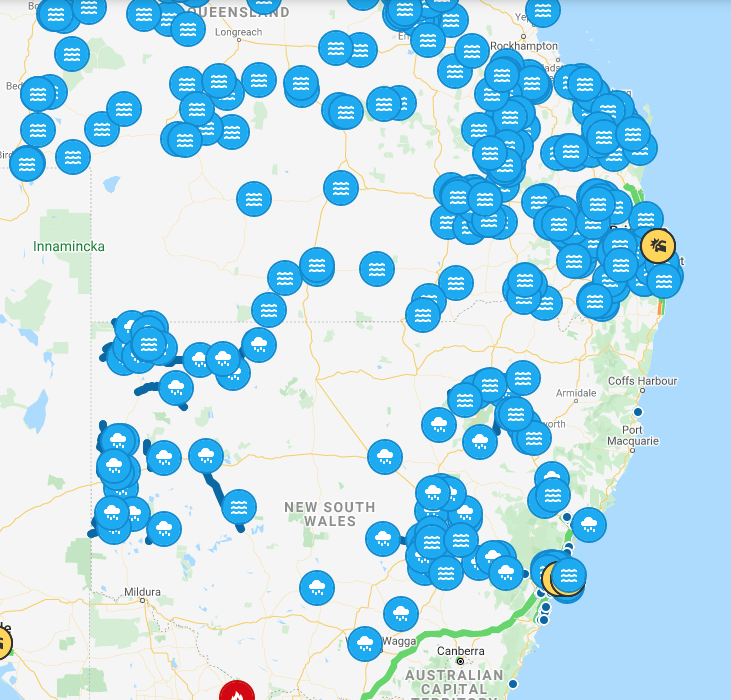 The next interesting event rolls through during the middle of next week. Winds turn onshore and an upper trough moves through – and then we're likely to see a low develop along the coast in response to the upper trough. That low will give significant rain just to the south of the centre…so definitely something to watch carefully as it *could* impact our region. We're still at the time when we know there will be some big rains once again for some areas of NE NSW, but still unsure as to where exactly. Here's how the models see it at this time: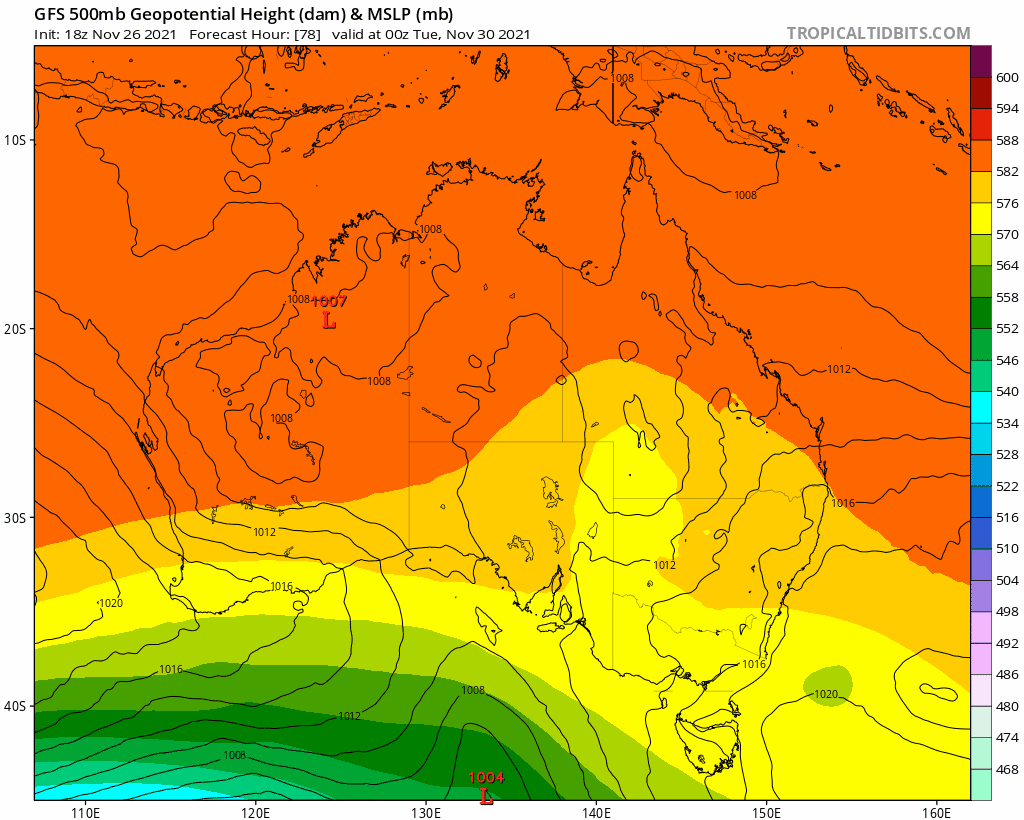 Once we are through that event we'll see the next high move through to our south….and right now a couple of longer term models are indicating that winds will turn onshore, with some deep moisture…and then potentially sit there for up to a week. A LONG way off but here's how one model shows it right now – you can see the high slip to the south with deep and long lasting onshore winds setting up: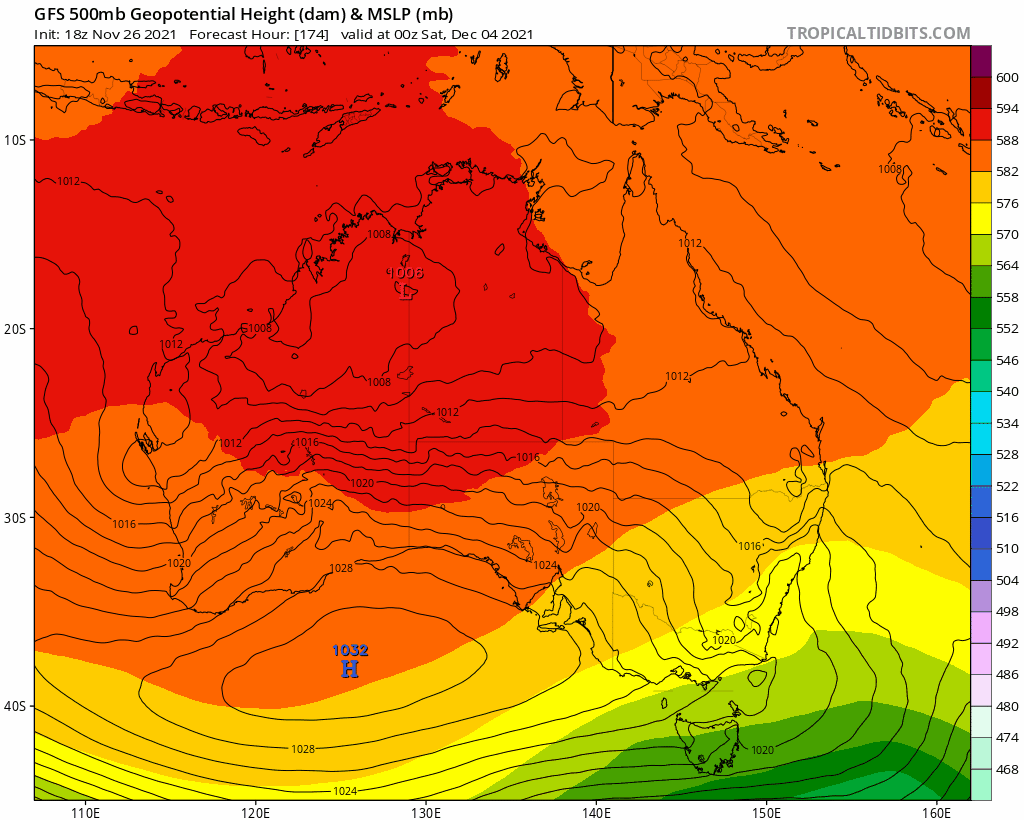 If the forecast comes off anywhere how it looks right now there is the potential for some very decent rain totals across our region. It is a long way off and much can (and likely will) change over the next week…but it could be another event to keep an eye on with further flooding a possibility. There are no signs of a significant drier spell right now – and you can see that in the rain forecasts for the next 6 weeks, with each of them looking above average: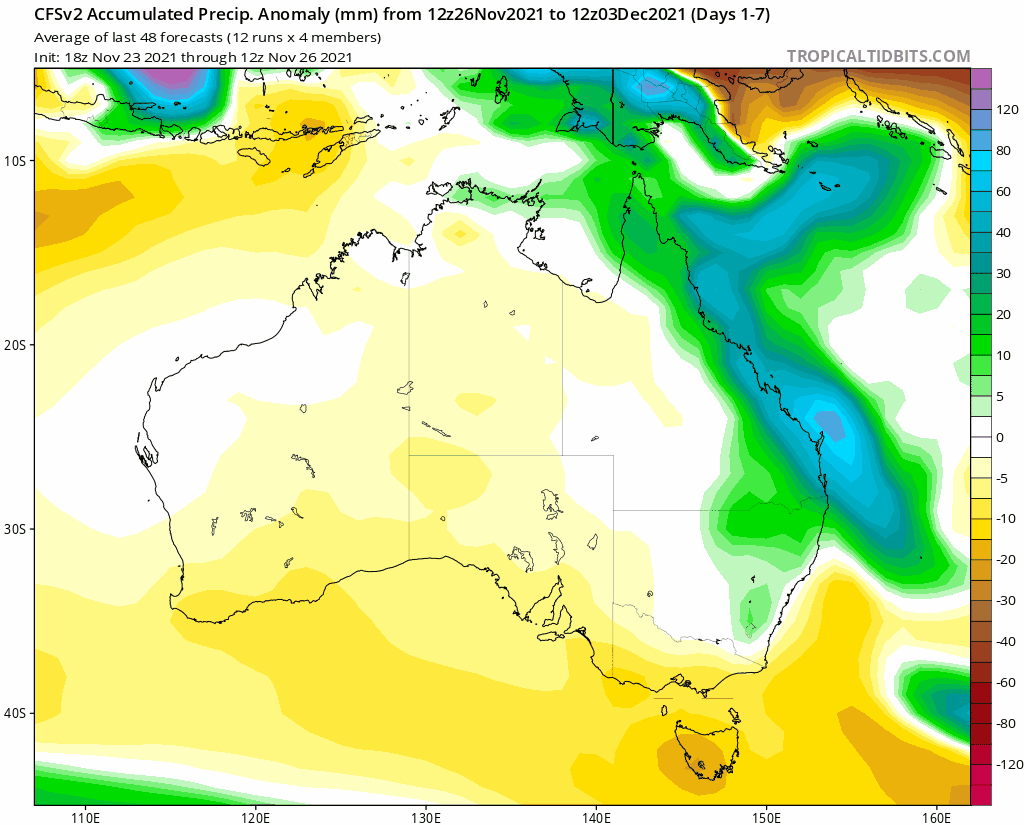 I will keep posting updates as events move close. In the meantime good luck with the mould, and keep an eye on the forecasts.
Thanks as always to Kombu Wholefoods and Snapfrozen for sponsoring Bellingen Weather and our town floodcam.