It's not only part of the Waterfall Way that has gone – it's also the rain. Finally a clearance has come through and the rain has finished. We have had BIG falls again on some areas today – and the month is looking incredibly wet. We've still got another (drier) week to go but here's the percentage of average rain across NSW for the month of March so far: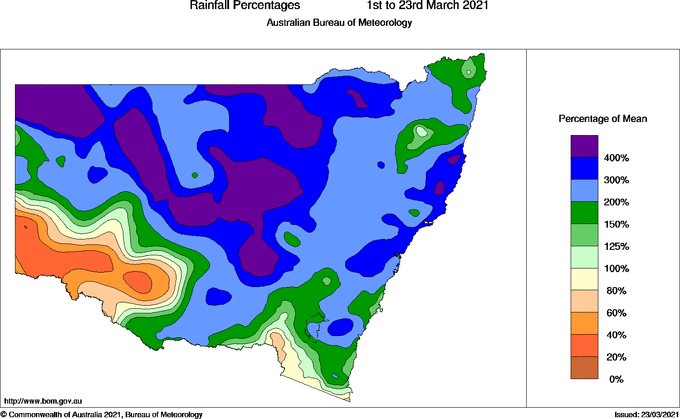 Much of the State has seen well above average – and that doesn't yet include the BIG totals across the inland and towards the coast again today. Here's how much wetter than average it has been so far this month to 9am this morning – just huge falls above average for wide areas of the State: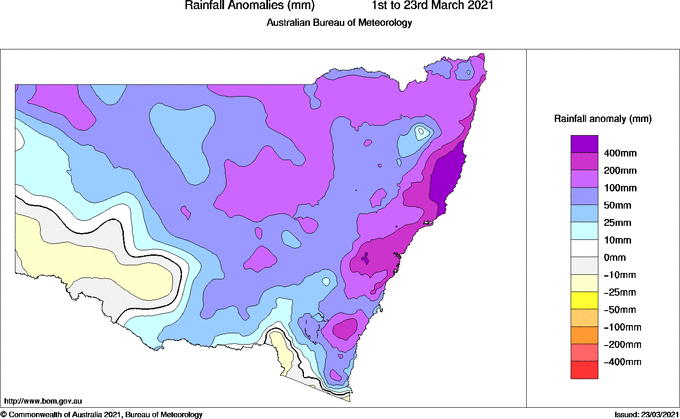 When you consider that March is normally one of our wetter months that is a HUGE anomaly..for some it will be the wettest March on record with La Nina going out with a bang.
Now it's all change. Here's the forecast weather for Bello Shire through this weekend:

Yep – lots of sunshine to come…and warm too with temps up to 30c tomorrow. Here's the max forecast for Wednesday afternoon: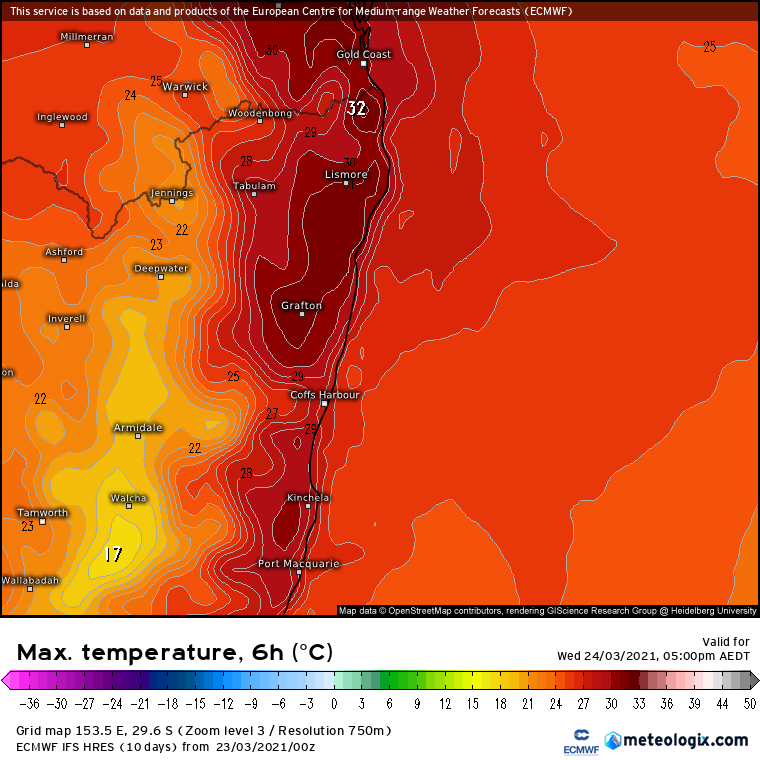 …quite a change! Looking into next week the models are showing an increased chance of some showers…though totals are looking lower than they were last night…There is still a hint of more rain to come in the next few weeks, but there is no indication at this time of how much we will see and when. As that becomes clearer I'll post again.
Looking longer ahead the models are trending neutral in the Pacific for the next season. This is important – as we have seen La Nina can bring big rains! Here's the latest outlook from one of the models: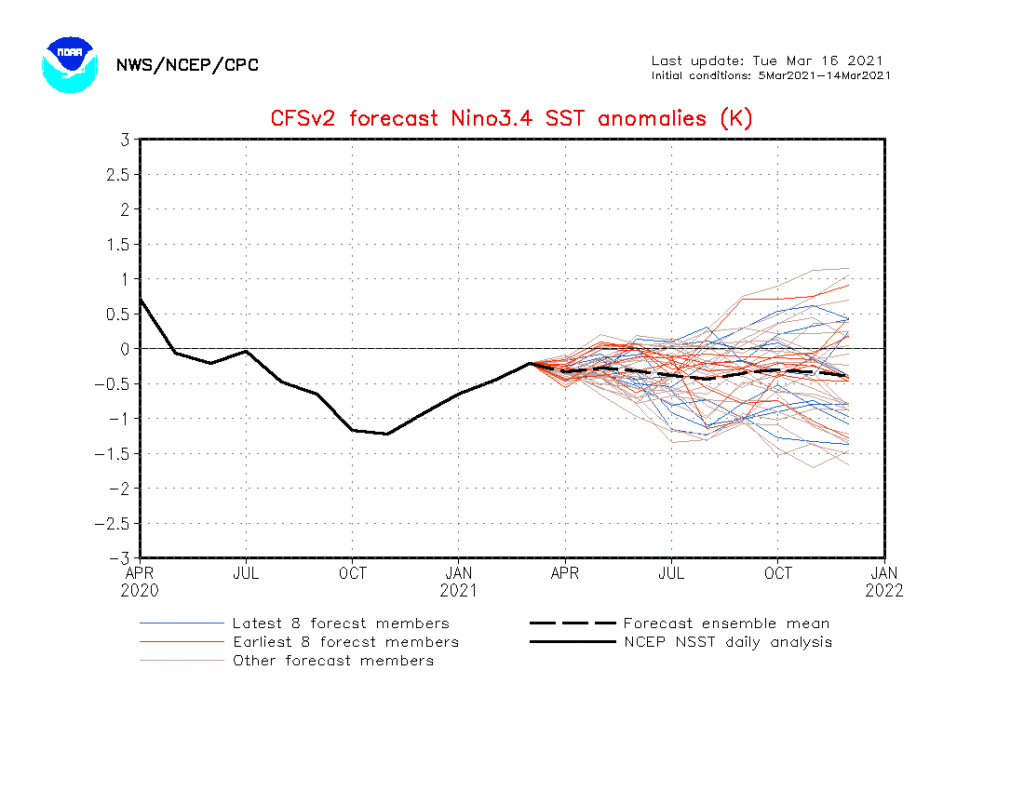 You can clealy see the dip – colder water – from the La Nina just gone, with the model showing a range of outcomes with an average of cool neutral for next summer. As we head through winter I'll update.
A quick note to finish…the Kombu floodcam is my responsibility…but the shared photos from other bridges comes from the SES / Council cameras. Whilst we share the images (via the Kombu floodcam page) we are not responsible for them. We can let Council know when they are down but that's as much as we can do. In the meantime we hope the Kombu cam is of some use – and if you see that one down please feel free to contact either the store or via the Contact Us page on this website 🙂
Images and thanks: Kombu Wholefoods / Snapfrozen / NOAA / Meteologix / YR / BoM