Well the promised event is kicking off…and right now it looks like the main focus is going to be along the Queensland coast.
We've got a strong easterly flow coming onto the east coast, with a strong upper trough developing inland: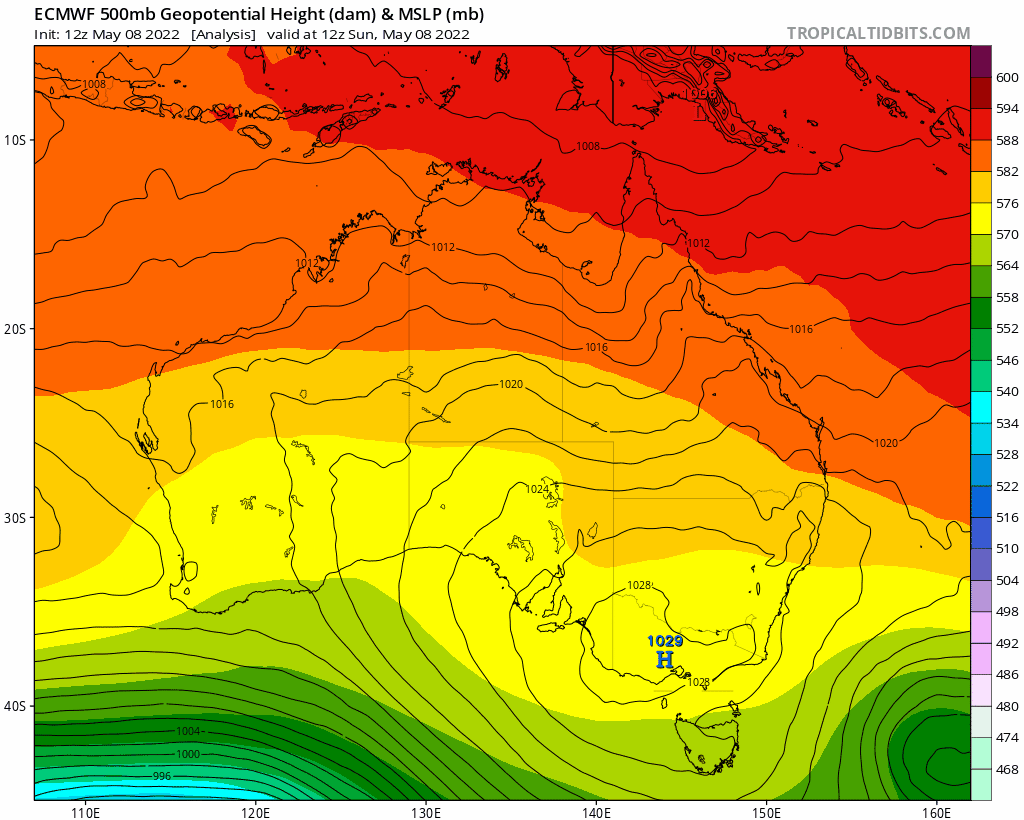 That combination is going to generate some heavy rain over a number of days – so this system is going to take centre stage this week. Just overnight last night some areas of the Sunshine Coast received up to 200mm – so already getting very wet. The way it is shaping up at the moment you'll likely see it make an appearance on the news with some very big rain totals likely right along the Queensland coast: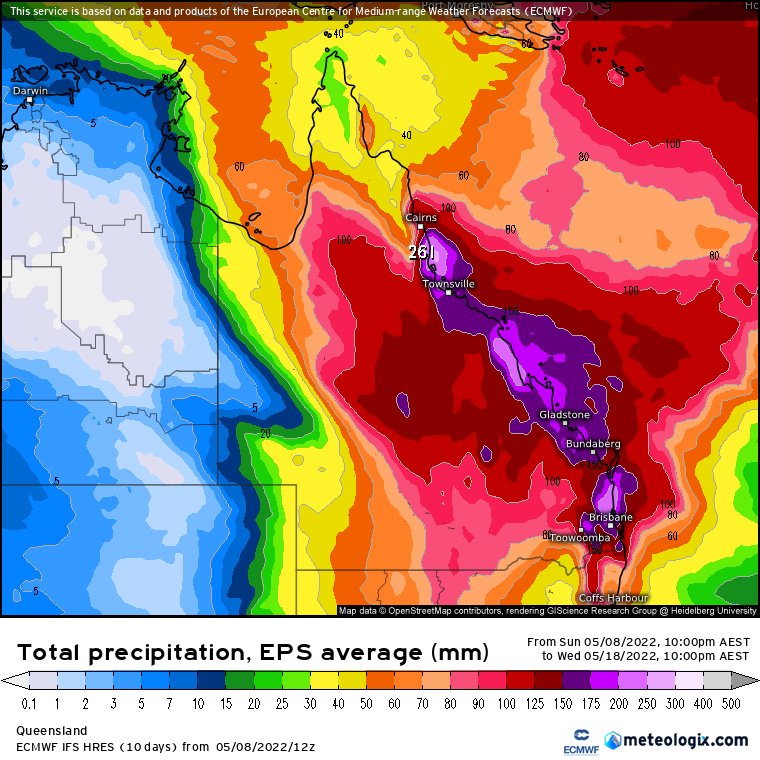 We'll be situated to the south of the main action, thank goodness! With the easterly flow just reaching down into our region there will still be showers at times however – and once they arrive they'll be sticking around for some time. We could see some reasonable accumulations over the week, but likely not as much as further north: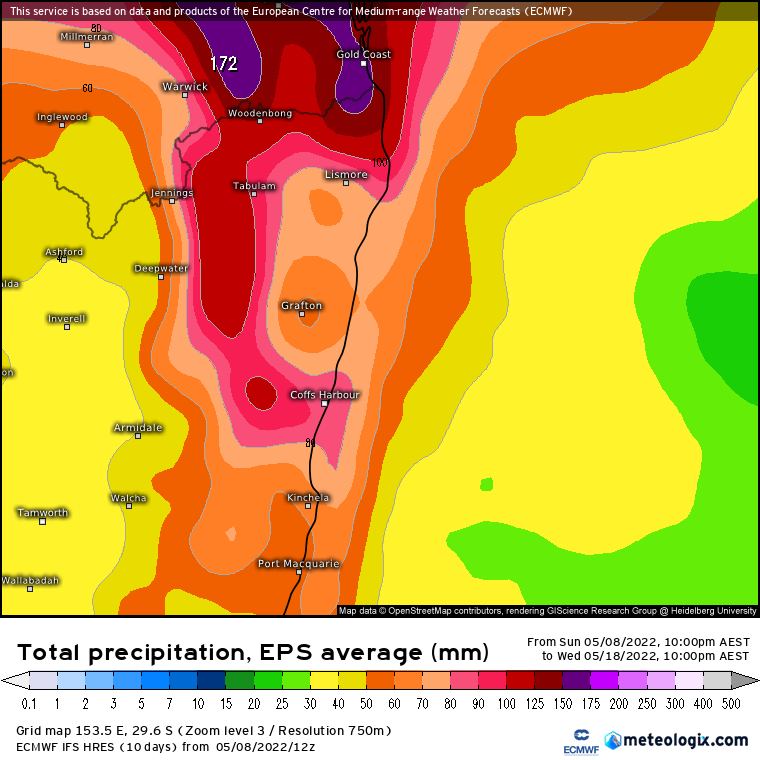 As it always the case with showers, some areas will likely see some good totals while other areas see a lot less. This is also an active system with some decent moisture to play with – so it's worth keeping an eye on the forecasts through the week in case totals bump up. We should find the entire system move away by next weekend – however we'll then have another high moving in and pushing more onshore winds across our region, with more showers likely. To give you an idea of how dampy and showery it will be over the coming week check out this forecast for Bellingen from one of the models: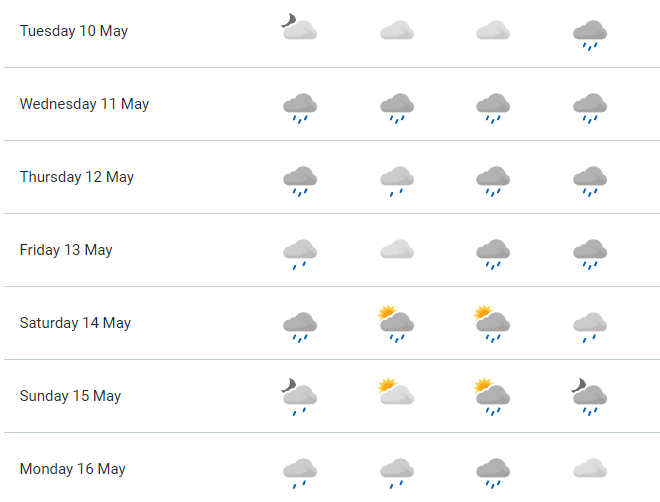 Not much drying weather to see there. Fingers crossed we get to see some before the Bellingen Show in a couple of weeks.
Thanks as always to Kombu Wholefoods and Snapfrozen for sponsoring and supporting Bellingen Weather
Images thanks to yr.no / Tropical Tidbits / Meteologix