Massive totals up and down the coast over the last week – and on top of saturated soils we have had the inevitable floods and landslides. Here's the month to date total for NSW, with over half a metre widely seen across the Mid North Coast: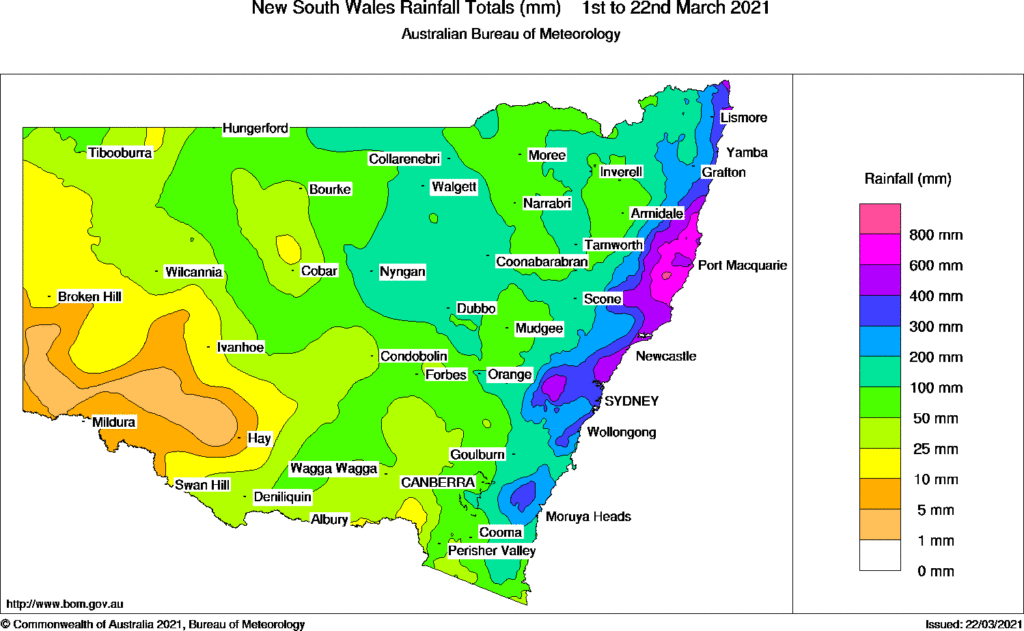 Sure enough our warning about getting supplies in for a long flood have certainly come to fruition. One that we would prefer to get wrong 🙄
Another upper trough is moving across tomorrow with more rain – but this one should generate a low to our south which will clear all the rain into the Tasman. Once it clears we'll be into much drier weather for the rest of the week. The downside – it will take some time for local rivers to drop with some areas likely to be cut off for some time by landslides and swollen rivers.
With the drier weather lasting some time we should finally see rivers dropping through the second half of the week. Looking longer ahead the models are mixed. Some show drier weather remaining while others show more wet weather moving in next week. It is way too early to stress about that one right now – it creates madness (so I've discovered) to put too much time and energy into long term model outputs…but I'll be watching carefully over coming days and will post updates later in the week.
Until then it's worth visiting the usual sites for warnings, flood information and flood cams – and please make sure you check in on your neighbours if you are out in the valleys.