This week is looking a little drier for us – which is great news. Still likely to see some showers around, but not much in the way of widespread bigger falls – those are going to be focussed on Victoria and Tasmania – expect to see images of flooding from both States over the coming days. Here's how the weekly forecast rain anomaly currently looks: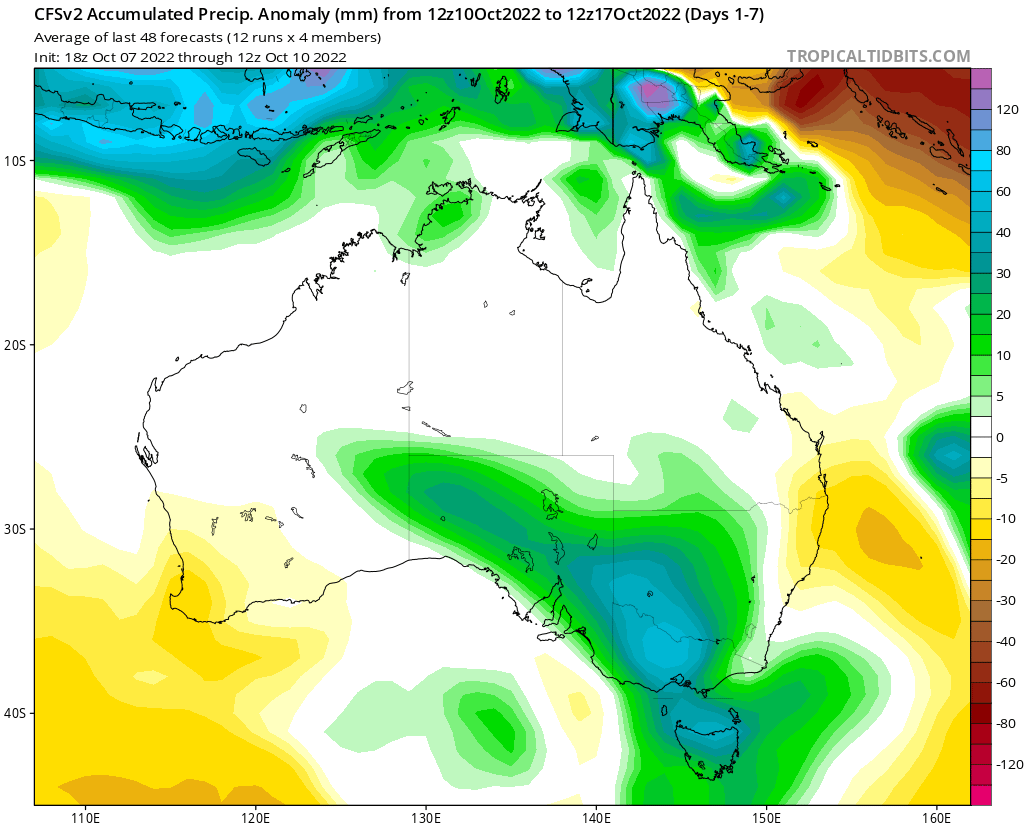 Move ahead another week however and the wetter focus once again sits across Eastern Australia: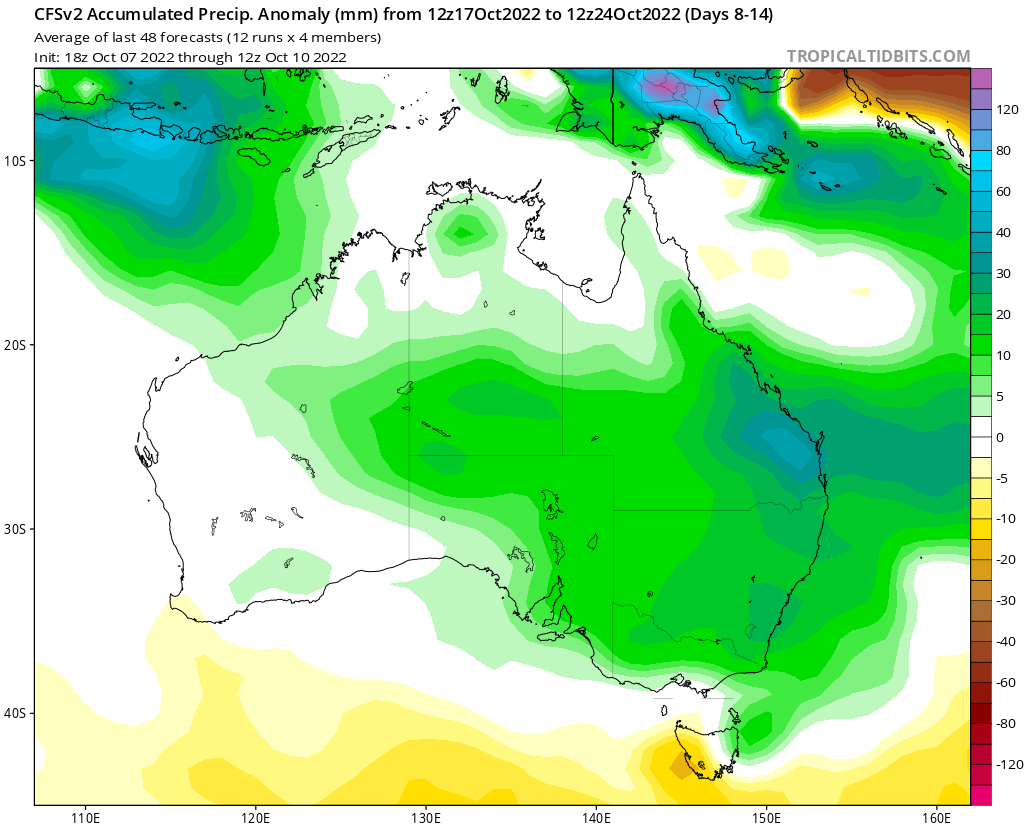 Models have been seriously on-and-off again with rain forecasts for week 2. Some runs show some rain but nothing huge, while other runs have shown some BIG totals. As an example take the last two runs from GFS covering the next 10 days. One run shows some rain but nothing notable, while the following run shows some big falls across our region: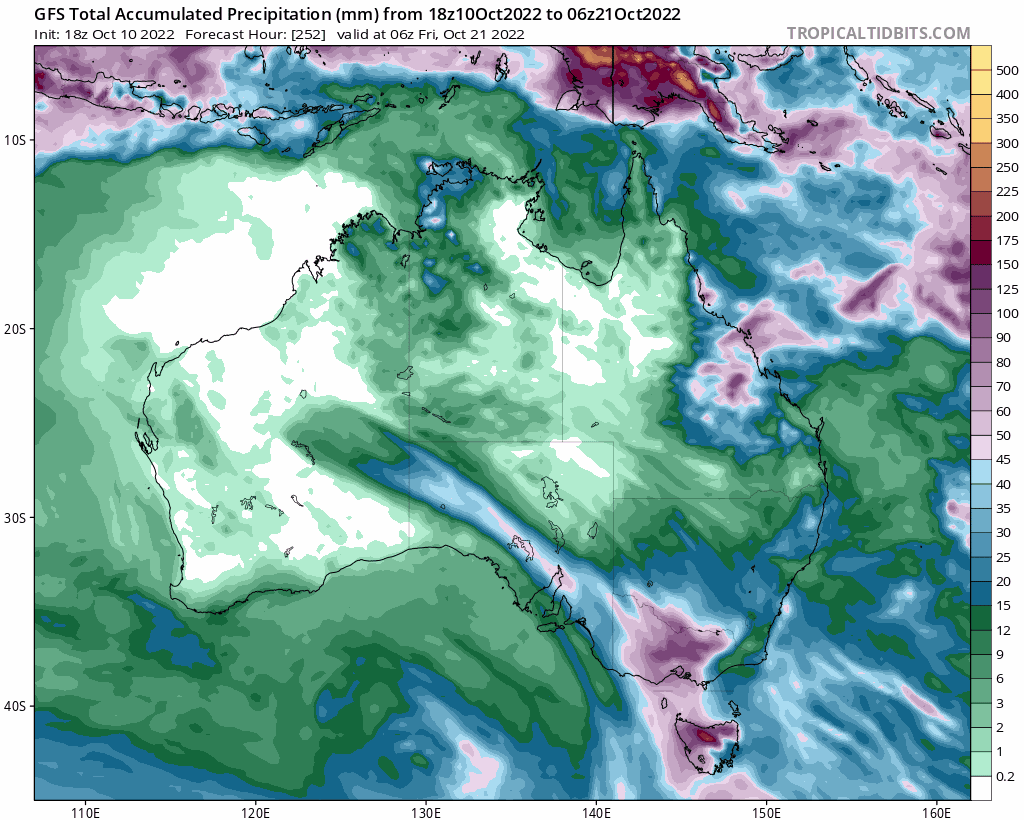 It might look like we can't take much from that…but we can. What we know is that there is the risk of some bigger falls in week 2, but the chance of that happening is not looking certain at this time. It's one that we'll definitely keep an eye on, with another post in a few days if higher totals look likely.
Looking further ahead and models show the current La Nina persisting into summer, with an El Nino-ish hint appearing across the ocean as we head through next winter: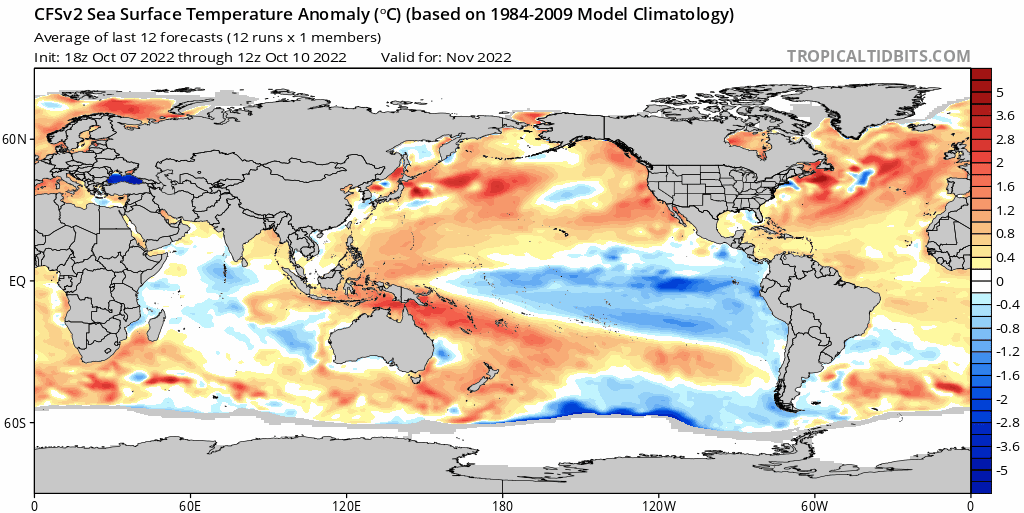 This time next year could be a lot drier – but still too far off to be sure. That's certainly what models are indicating. Take the forecast rain anomaly for this November as an example: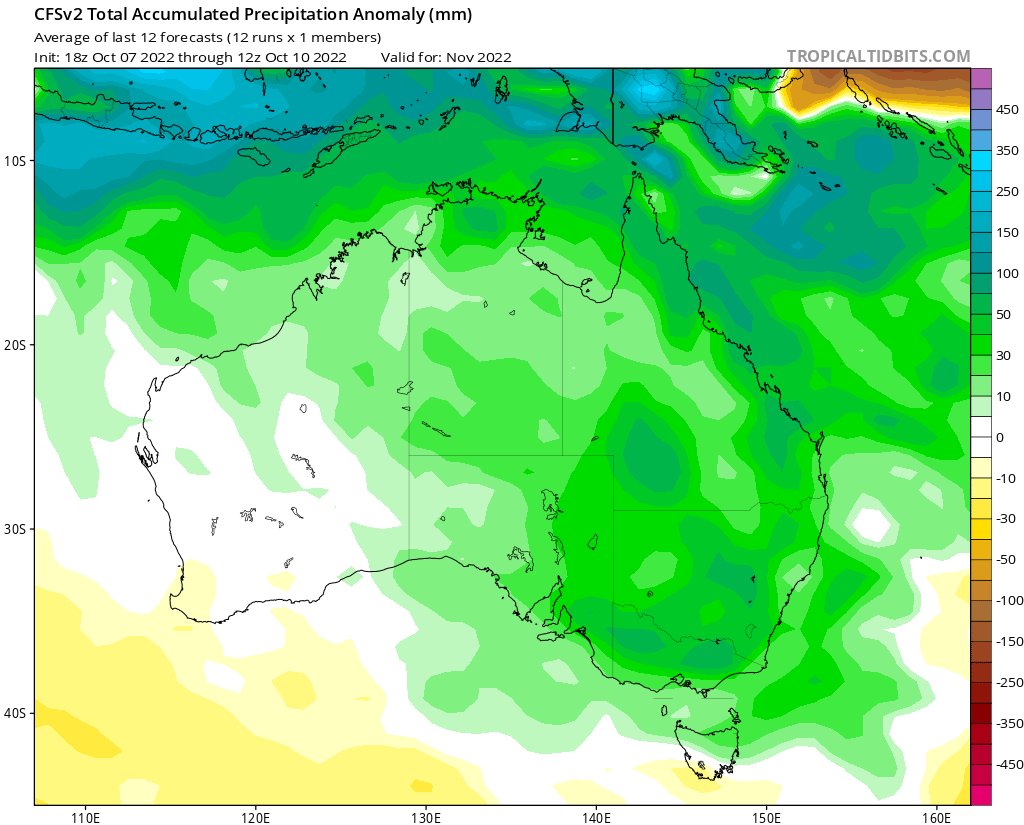 …and compare that with the rain forecast for next June: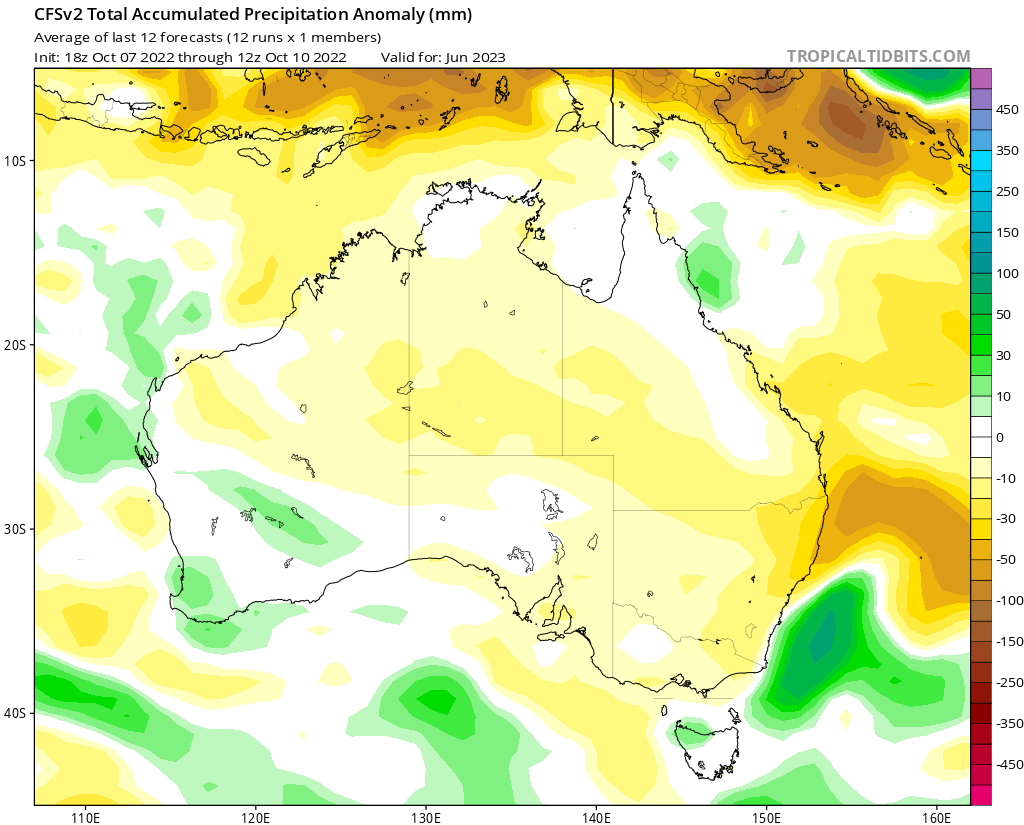 Again something that I'll keep an eye on and will post more over the coming months as models firm up on a likely direction.
Thanks to our local sponsors Kombu Wholefoods and Snapfrozen. Thanks to Tropical Tidbits for images.