At last the models have settled down. As you'll know from previous posts we have a significant upper cold pool moving in across NSW. It's helping generate some significant instability – and with onshore winds from a warm Pacific that means some flooding rains across parts of the NSW coast. The great news (for our region) is that the focus of the heaviest rain is looking to be further south over the next five days. Here's how the rain totals look for our region over the coming 5 days: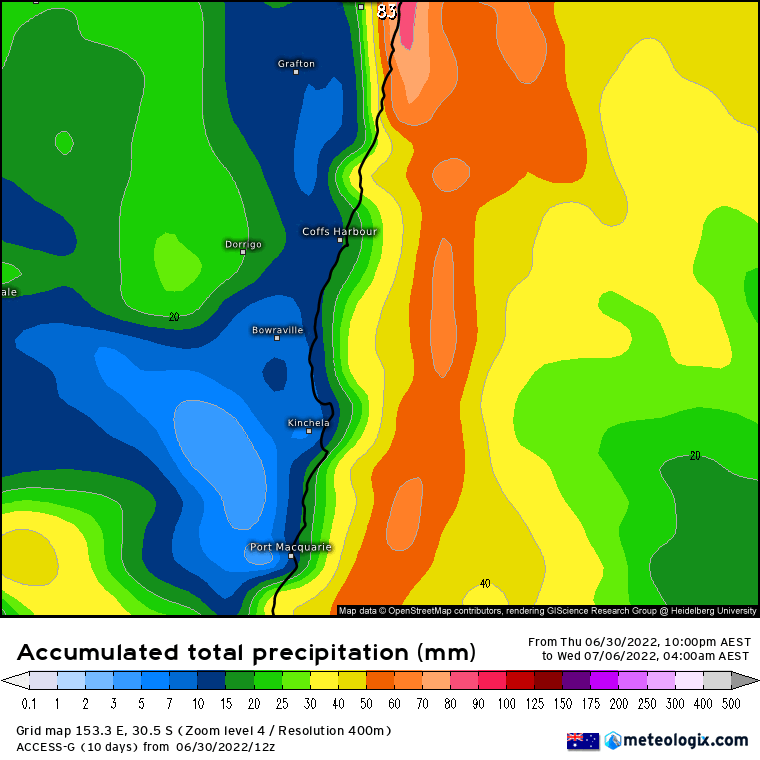 So some rain likely, but not massive totals. Compare those totals to further south – here's the forecast rain totals for the Sydney / Wollongong region over the same period: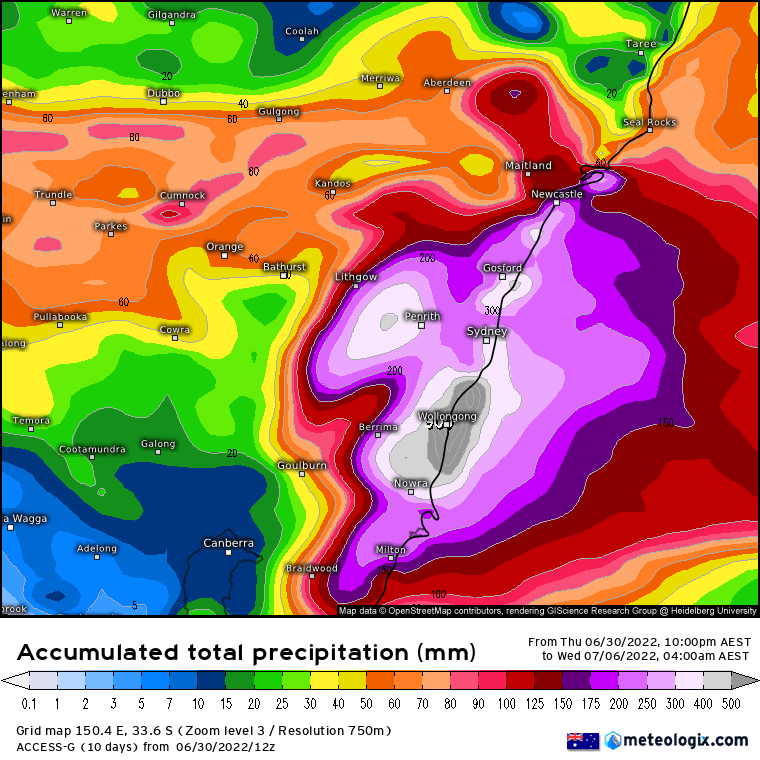 The Wollongong escarpment is famous for generating big falls – so will be one to watch this time around. Likely to see significant impacts across that area over the coming days :(.
Looking beyond this weekend and there is still the risk of some decent falls across our region with the strong instability still there – something to keep an eye on. Beyond that there are strong signs that the La Nina will likely strengthen once again, so the risk of wetter than average conditions looks likely to continue for the remainder of the year. It won't be wet all the time – and June is a great example of that with our region recording close to zero for the month: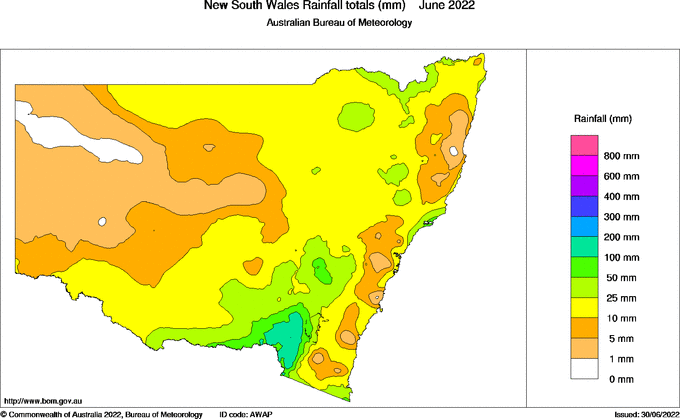 …and needless to say that took us into record territory for the month – one of the driest months on record: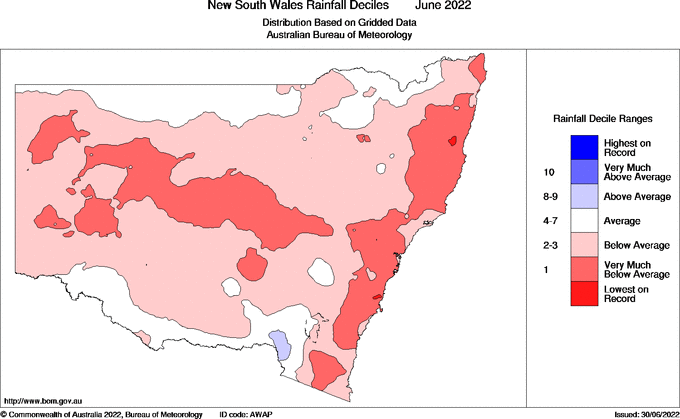 We'll be warming up once again over the next few months. With substantial growth over the last couple of years any drier spells will quickly increase the fire risk – as such (and despite the La Nina) this is a great time to start preparations for fire season.
Thanks as always to Kombu Wholefoods and Snapfrozen
Images thanks to BoM / Meteologix