Starting off this week with news of a significant weather event that will likely have big impacts across inland NSW this week. We've already got saturated soils and rivers in flood across much of the inland…but the Indian Ocean is pumping massive moisture across Aus, and as upper systems moves through we see that moisture turn into rain…and this week we'll see three systems dump big falls across the inland. How much rain? This much: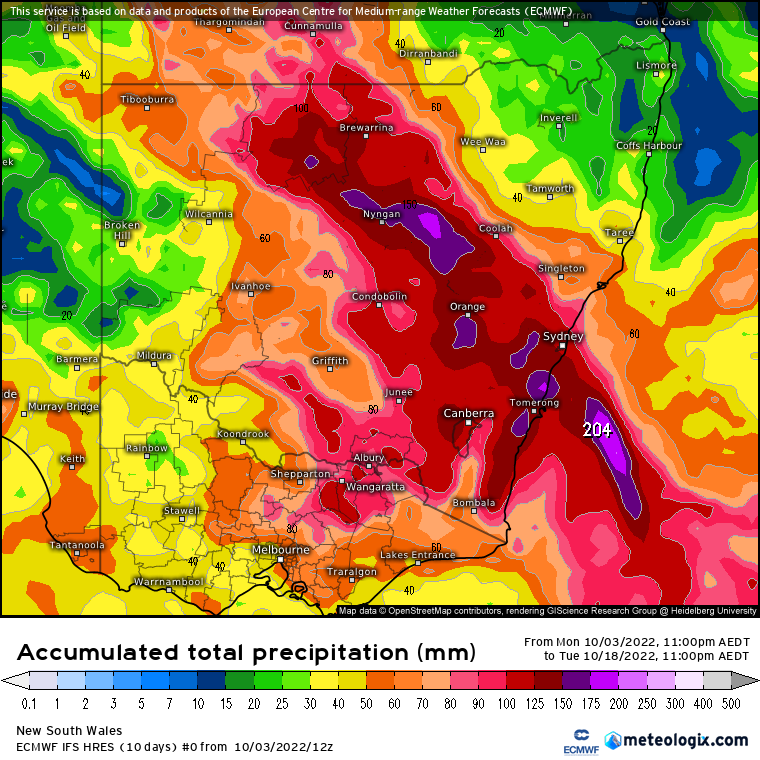 if we saw those totals across the east coast (which is more set up for big rain events) we would see flooding (and likely still will towards the south coast) – but to see those totals across an already saturated inland spells BIG trouble. Expect to see significant flooding on the news over the coming few weeks.
Right now we're still in a wintery westerly flow – hence the big falls across the inland but less for us to the east of the divide. We've also got a very decent La Nina even happening however:

…so when the winds turn more easterly as we move into summer expect to see the big falls arrive to the east of the divide. The current La Nina is expected to maintain / strengthen as we move into summer – here's the forecast sea temp anomaly forecast for the coming season: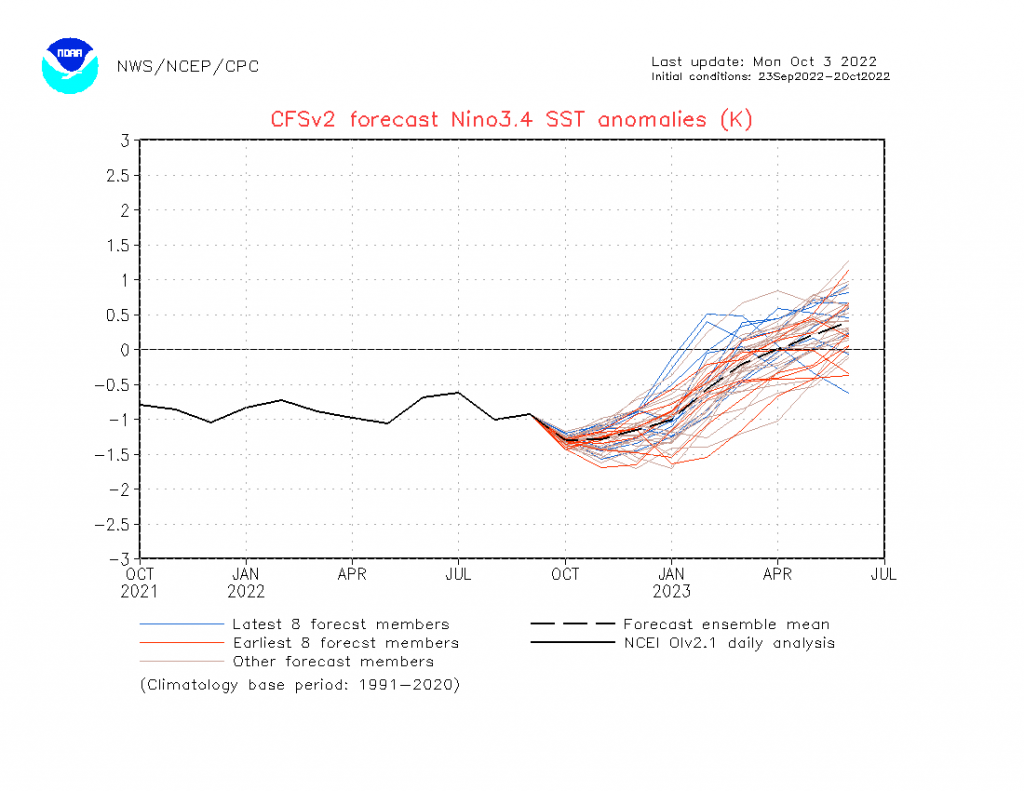 You can see it strengthen as we move into summer – but then weaken again as we move into next winter. This is as a result of a likely move from La Nina to at least neutral, and perhaps El Nino. Here's the forecast sea tempeature anomaly for the coming year – check out the move from cold to warm across the eastern Pacific: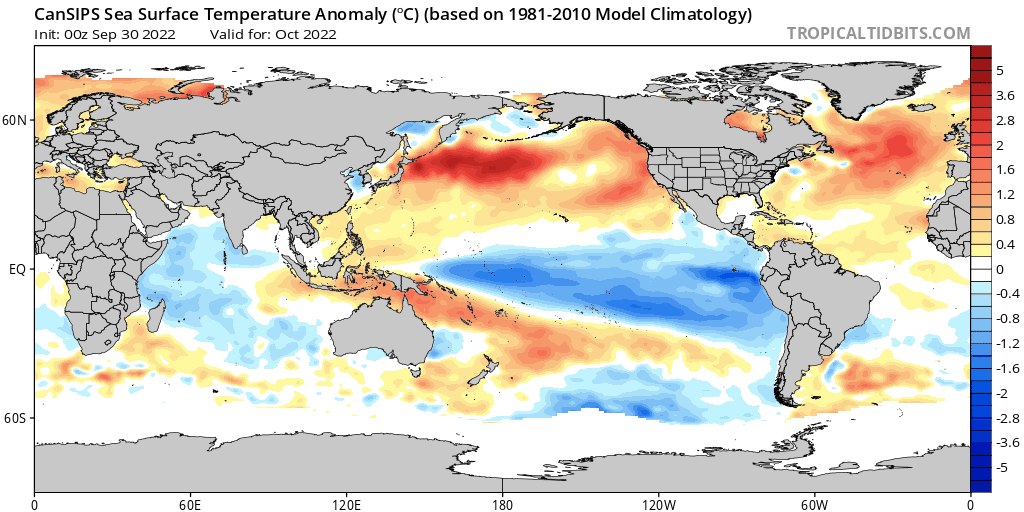 We're a long way from El Nino right now – and this one is hard to forecast a long way ahead, particularly with the impacts of the Tongan volcano still working their way through the stratosphere…however models are pretty consistent right now, so worth keeping an eye out. In terms of impacts across our region, check out the resultant forecast rain anomalies for the same period, and note the move from wet start to drier finish: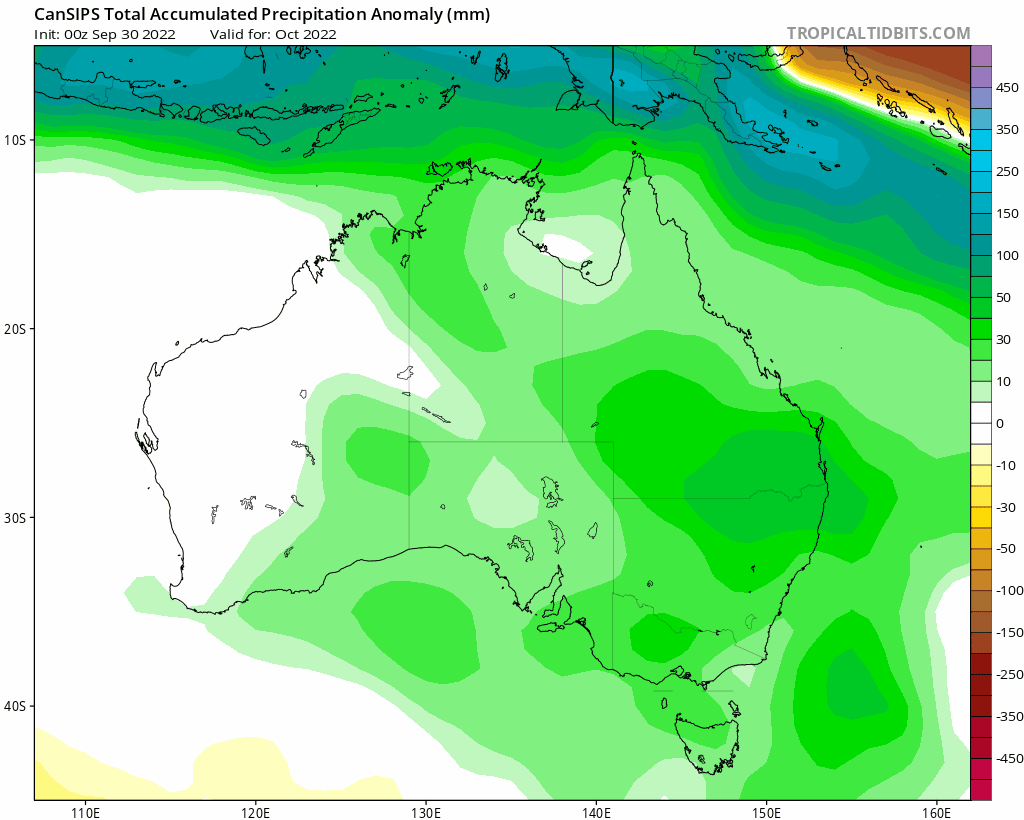 That's all a long way off however – for now the inland is going to be the focus this week. Thoughts with them at this time.
Thanks as always to Kombu and Snapfrozen for making this site and blog possible. Thanks to Tropical Tidbits / Meteologix for the images.