I've been writing about this for a couple of days – and sure enough it's really kicking off now. The good news for us is that the main focus has been to our north so far. We've got a large upper low to our west and that low is interacting with very humid surface winds to bring big rains. For all the details on how that works check out the last couple of posts.
To give some idea of possible totals check out this overnight figure from north of Brisbane: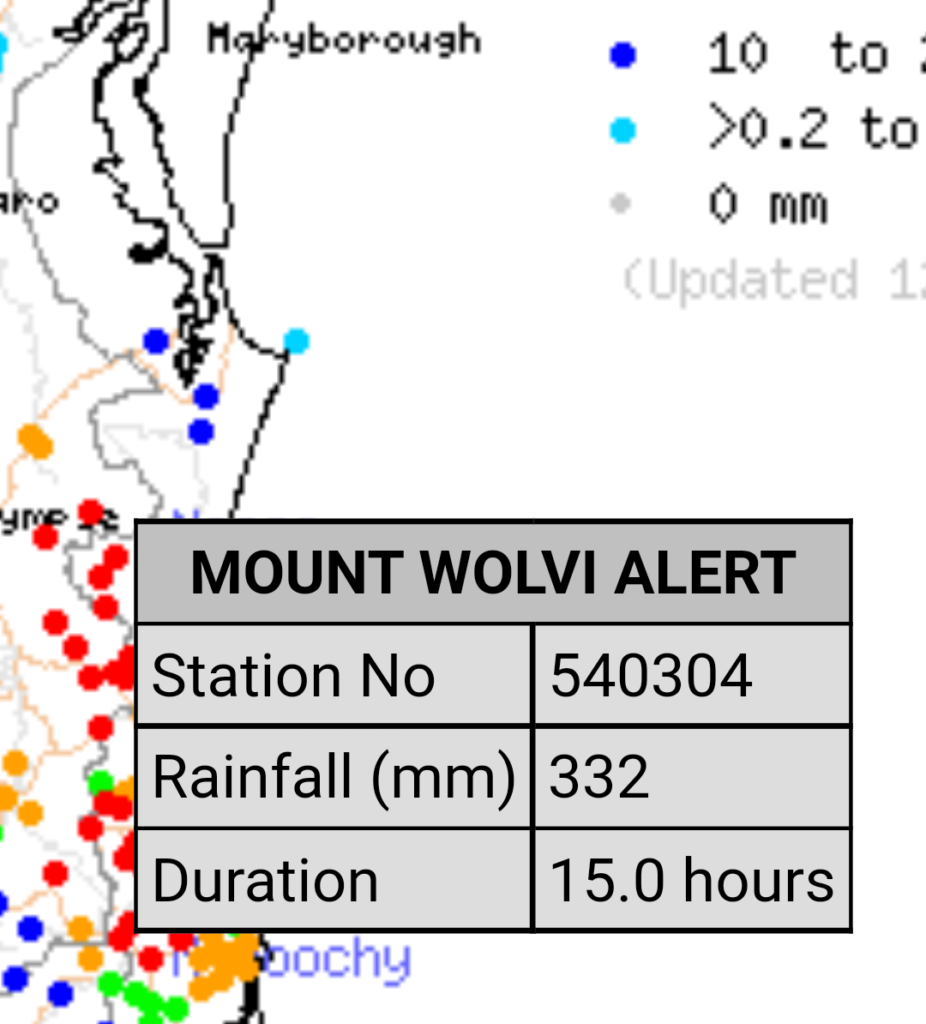 …And that is only the start of this event. Here's the forecast total rainfall to Saturday from the ECMWF model – check out that massive bulleye around Brisbane / SE QLD: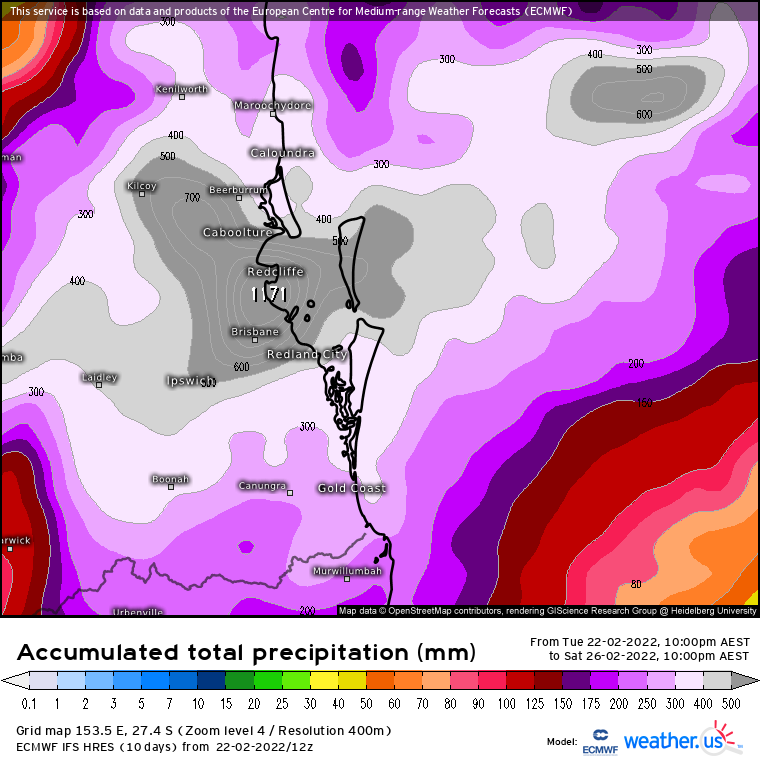 That is a dangerous amount of rain in a short period of time 🙁 It's worth noting that the forecast is just from one model, but certainly shows the potential out there. For our region we're likely looking at lower totals – though certainly still wet: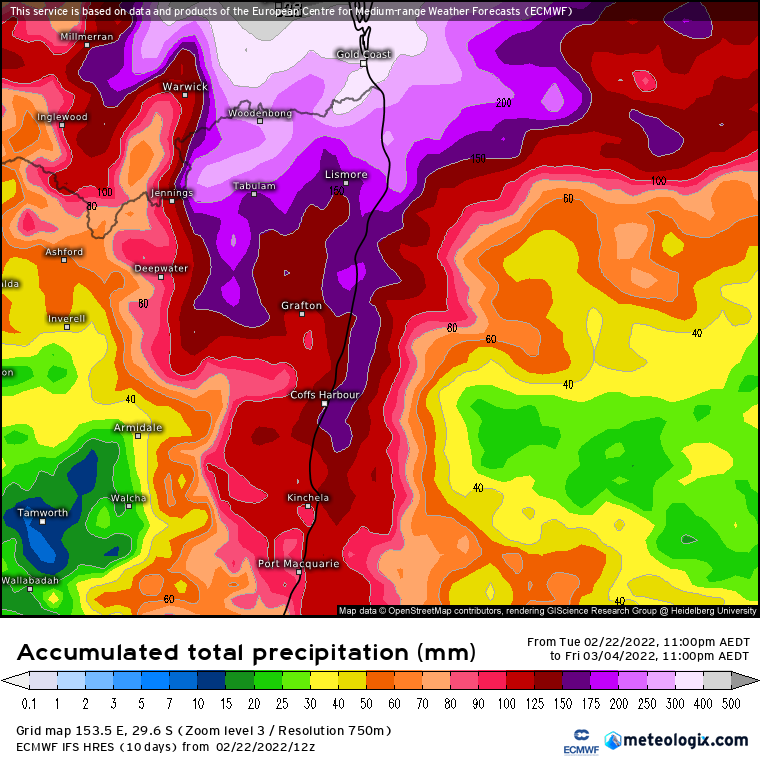 It's worth noting however that the detailed local rain forecasts from the BoM ACCESS C model give localised much higher totals across parts of our region. There is a LOT of potential out there and whilst at this stage we look like missing the monster totals we can still easily see enough in heavier showers to get rivers up, with flash flooding also possible – and there is still time for the models to adjust and for some of the higher totals to make it down this way. Here's that forecast rain total to 10pm tomorrow from the BoM local model – you can see the higher totals from the big blob of rain to our north, while onshore showers stream across our region and give increasing totals over time: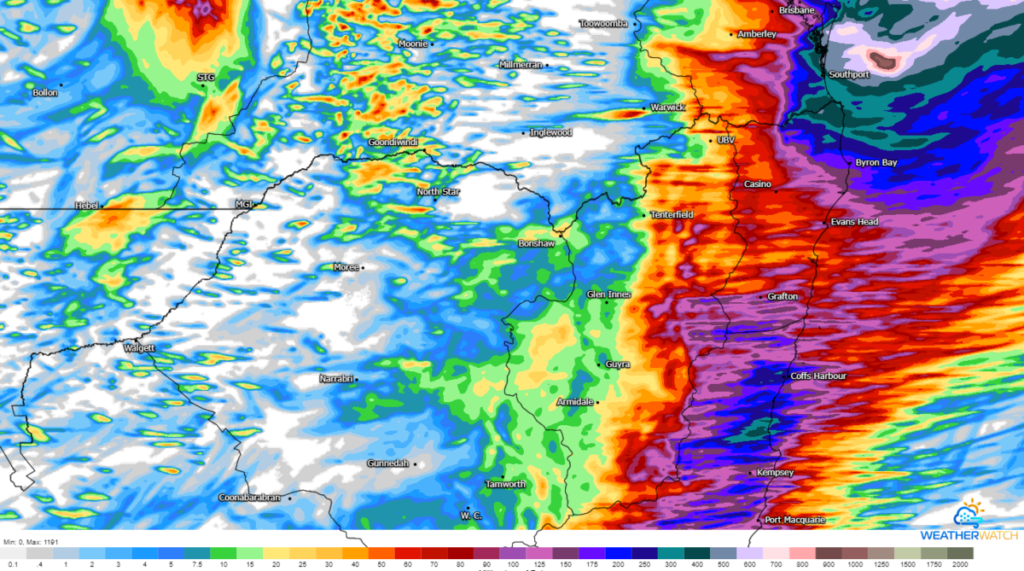 It will be useful to NOT take the forecast totals literally – they are just an indication of what is possible. The BoM WATL model also shows significantly increased totals over the next 8 days compared to yesterday: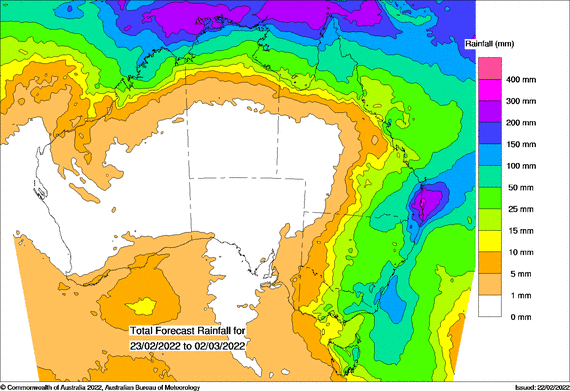 …and we can see the rain already happening on the local radar: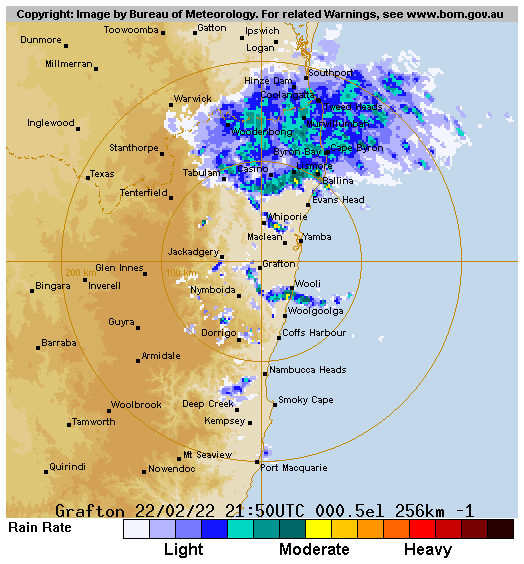 The radar is something to keep an eye on over the next few days – and keep dry as best you can! No flood watches for our region at this time – I'll add to this post if that changes.
Thanks: Local sponsors Kombu Wholefoods & Snapfrozen
Images: BoM / Meteologix / WeatherWatch