…but will it hit us? That's the question still up in the air. We've got a very significant upper cold pool starting to move in across NSW. You can see it in this satellite image: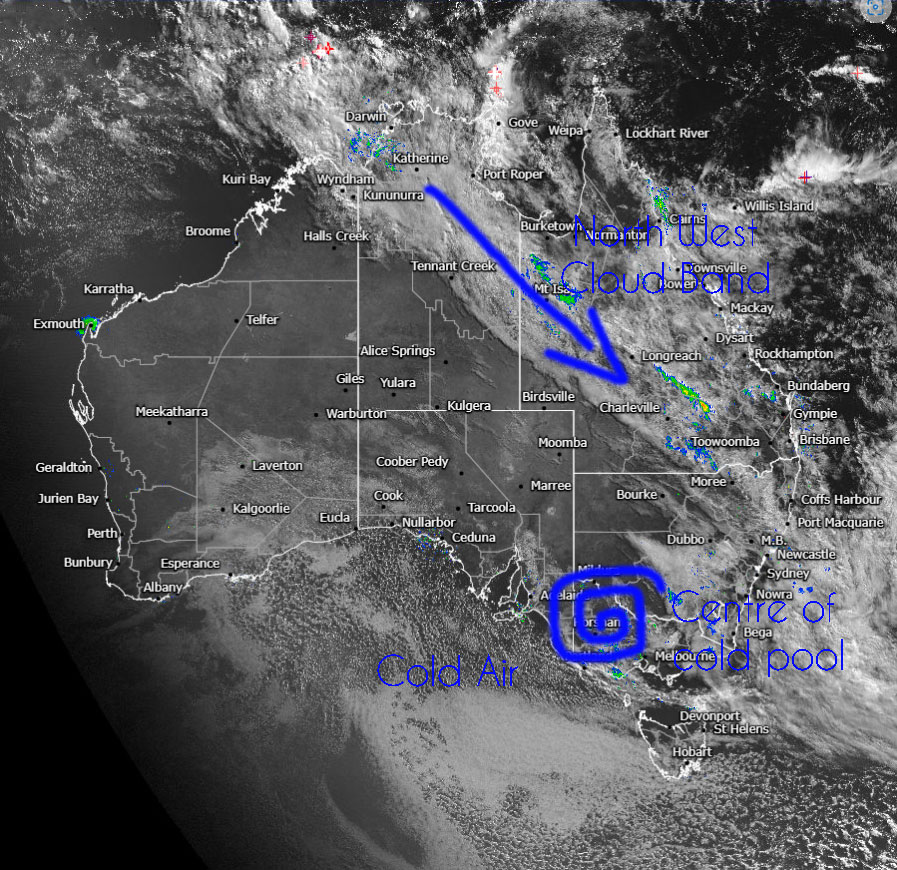 …and here it is in a forecast animation covering the next 6 days. It's strong, slow moving and centred inland – dragging wet surface air and a heap of instability off the still warm Pacific: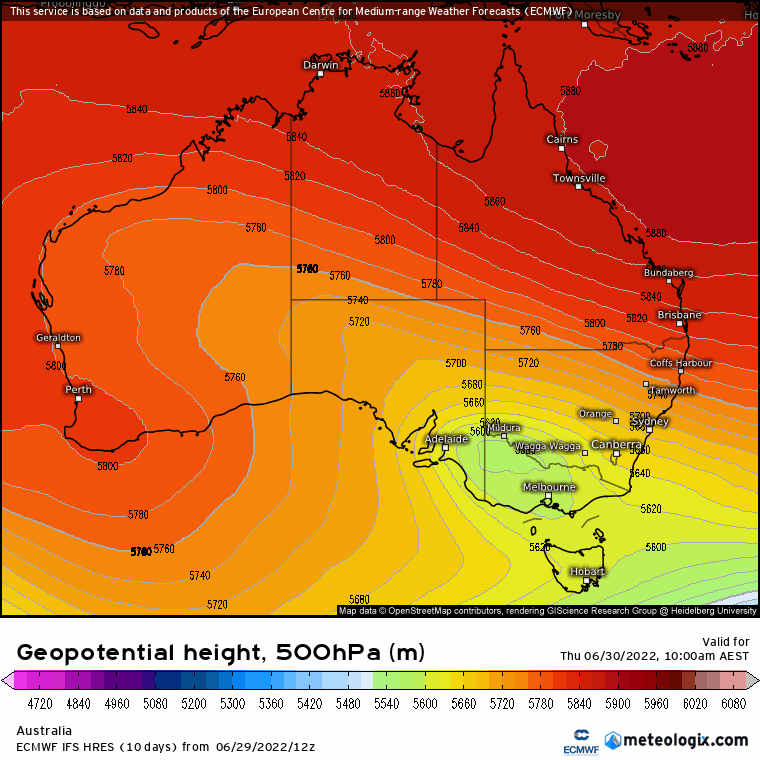 It certainly meanders on some journey across inland Eastern Australia…and it's going to bring some big rain totals across parts of Queensland (in the North West Cloudband) and then even bigger totals to parts of the NSW coast. Here's the latest forecast totals from some of the top models: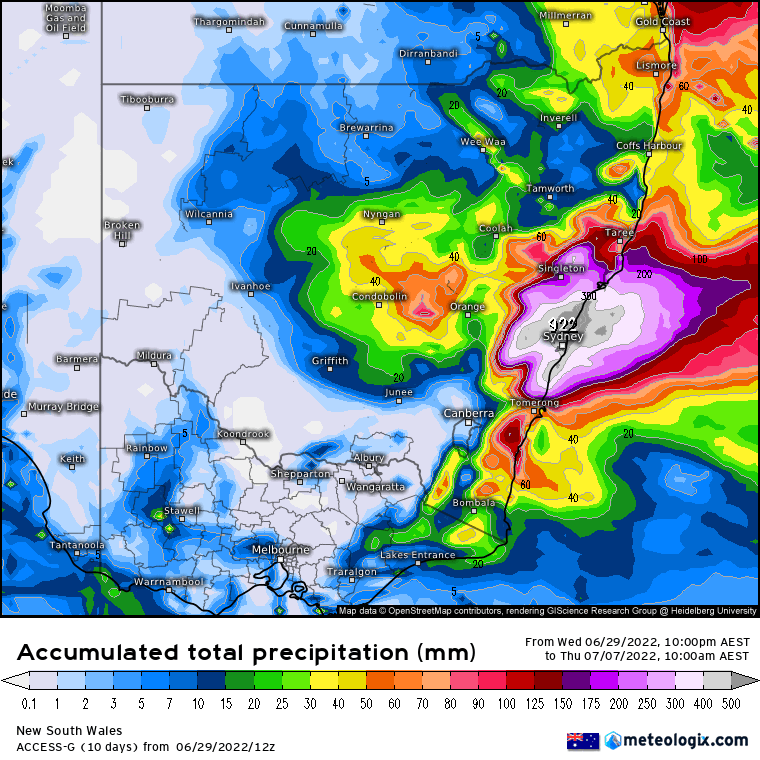 What can we see from that? Some things we know, and some still up in the air:
Some locations along the NSW will see flooding rain, with significant impact likely
Models are still not clear on exactly who will see the highest totals, but it looks at this time that it is most likely to be somewhere between the Hunter and Illawarra. It could however be anywhere between the Coffs Coast and the South Coast.
All model runs show rain for us, with decent totals likely. Some give us flooding rains.
At these time the ensemble charts can be useful. These take an average of a number of runs / models and give us the average likely totals as a result. Here's how the European ensemble and the BoM WATL ensemble look for the coming 8 days: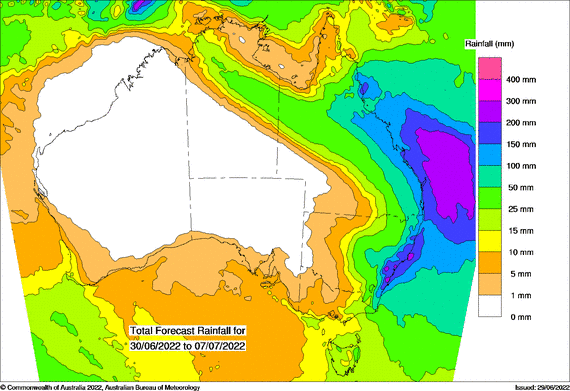 With such a significant event likely I'll post again tomorrow with another update. Fingers crossed the bigger totals remain away from our region – I think we've all seen enough flooding rains for one year!
If travelling along the NSW coast over the coming week keep a good eye on warnings and forecasts as distruption is likely.
Thanks to our sponsors who make these posts possible: Kombu Wholefoods and Snapfrozen
Thanks to BoM / Meteologix / MetCentre for images