If you read our last post from 5 days back you'll be aware that the broader climate influencers were changing. A La Nina pattern was still present in the Pacific, there was a deep trade wind push moving towards Australia from the east, and (crucially) the Antarctic circulation was tending tighter once again, moving the westerly belt further south once again. And the result? At the time the models were still looking dry – but we were keeping an eye on them to see if they started trending wetter. And sure enough, the models are now all coming on board with a classic wetter weather combination once again: a surface high to our south, directing the easterly winds onshore…and an upper trough moving in from the west up high. Here's how it looks across three models for the end of this coming week: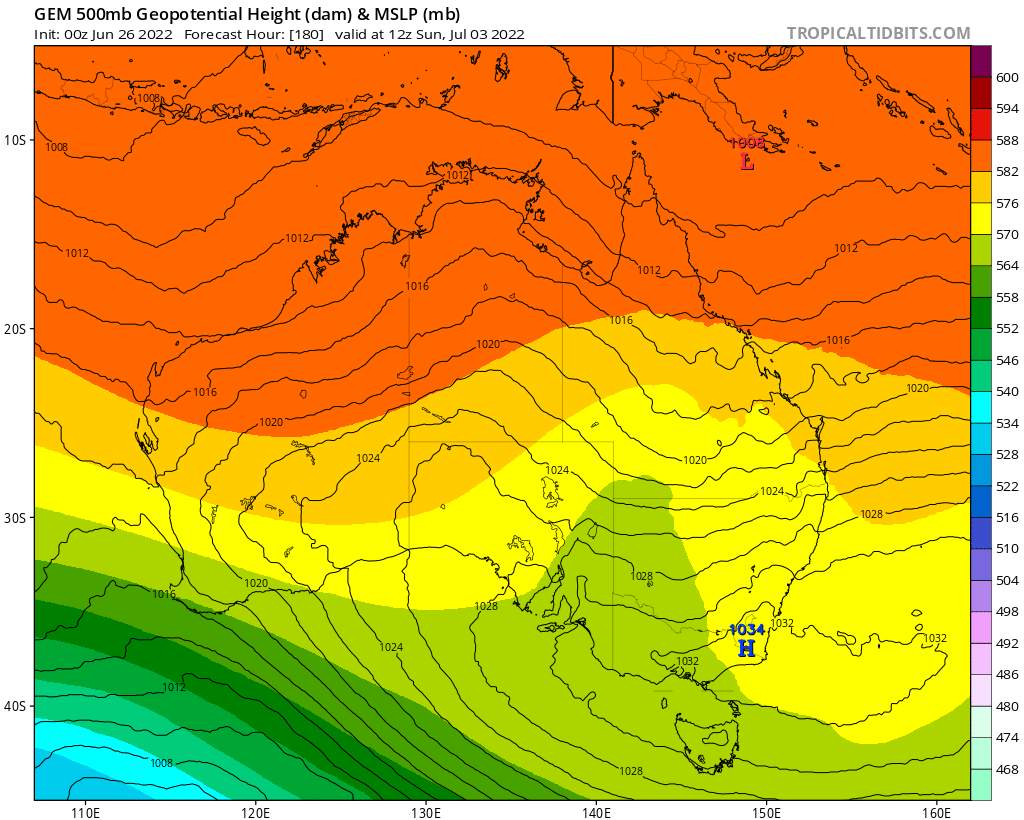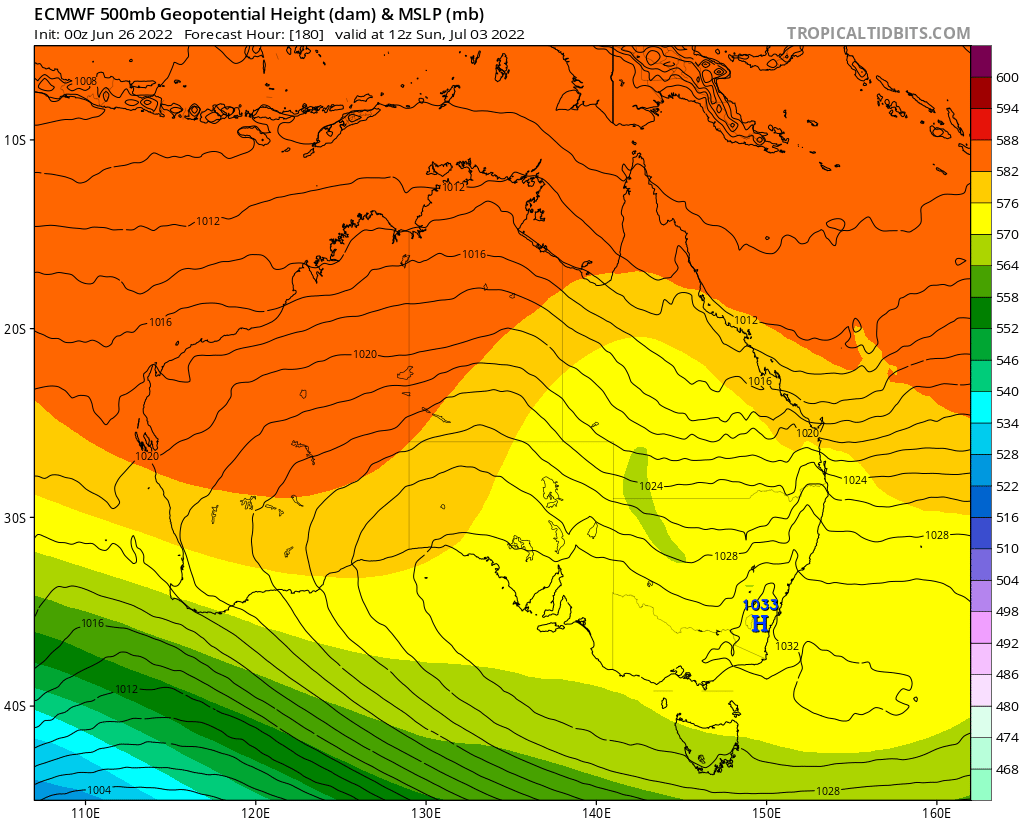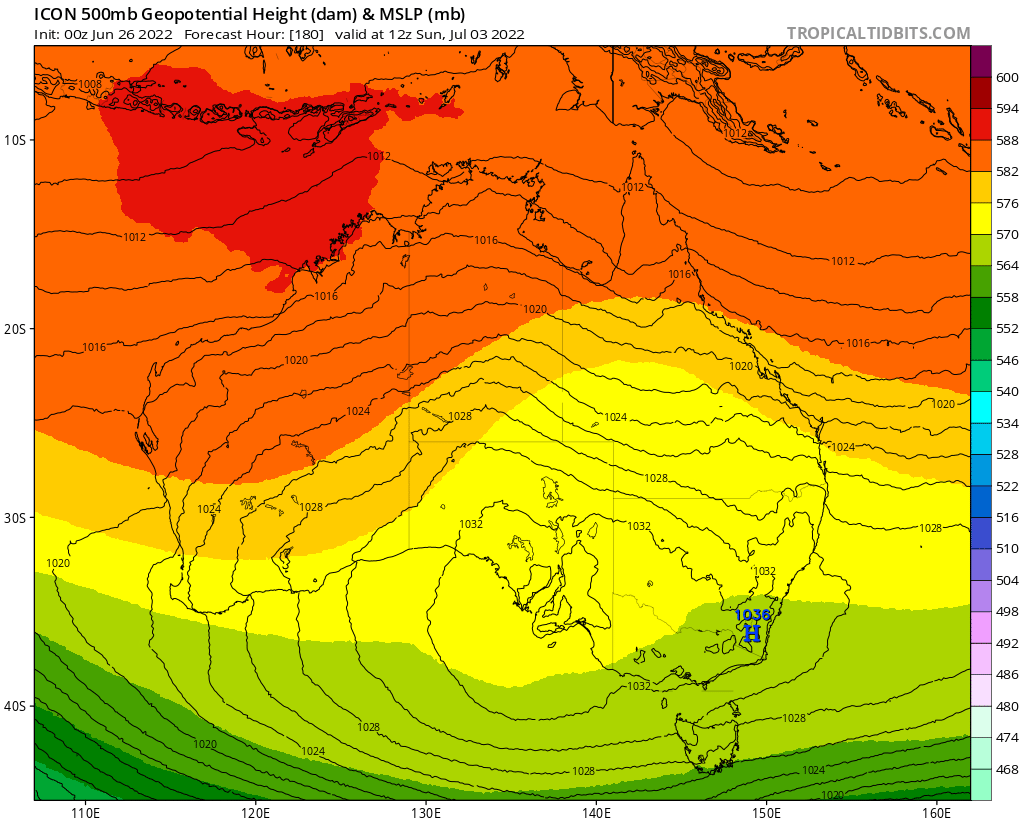 The consistency between the models gives us increased confidence that we'll see the event happen, though details will very likely change over the coming days. Rain totals from the event are still unclear at this time. They range from a coastal peak and reasonable falls from one model:
…to flooding rains from another model: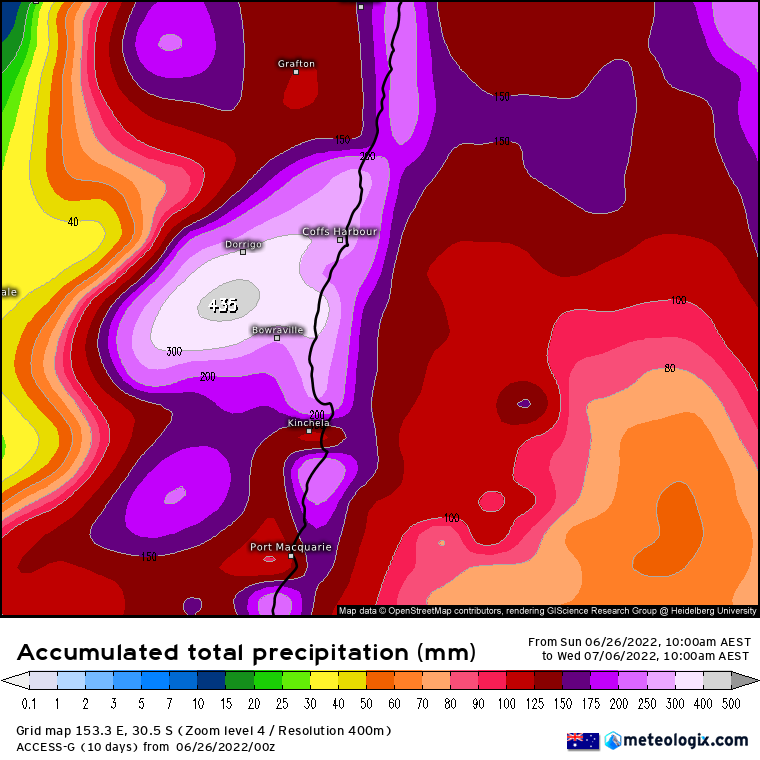 The likely result will be somewhere in the middle of the two. At this time it's not worth stressing too much about the higher totals – things will likely change over the coming days. It is worth being aware however that we could see some higher totals, and to know that it's worth keeping an eye on models and posts over the coming days.
I'll post again when outcomes are clearer. Until then enjoy the sunshine!
Thanks for ongoing sponsorship & support: Kombu Wholefoods & Snapfrozen
Thanks for images: Meteologix / Tropical Tidbits