Some interesting weather just gone, with more to come…so time for a quick mid-weekend update!
The forecast storms arrived late last week, with a number of storms making it through our area. Here's where the lightning struck over the last three days: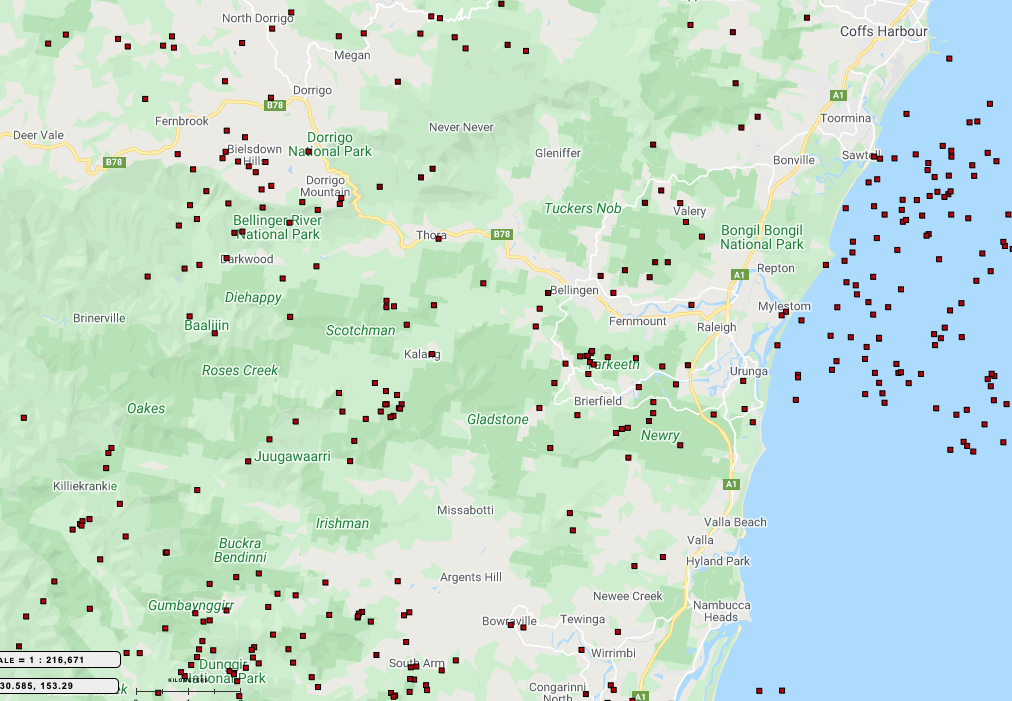 …a good scattering across our region. We've now seen the back of the trough that brought the storms, and have some drier weather moving in. There is a change due on Monday and again Thursday, and right now both are looking dry. Here's the Monday change: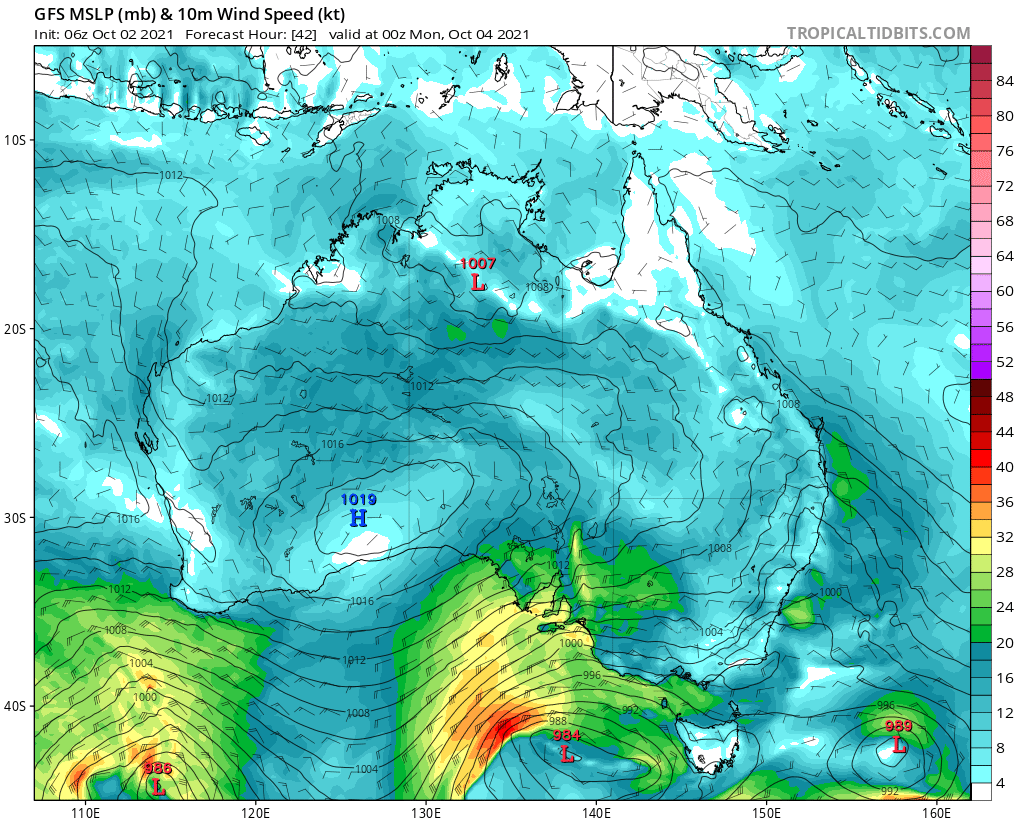 …you can see the south westerly winds blasting through – and those winds will be dry for us. Temperatures will climb quickly in the pre-change north westerlies. Here's how much wamer than normal it is looking through the east on Monday, with temps into the mid 30s likely: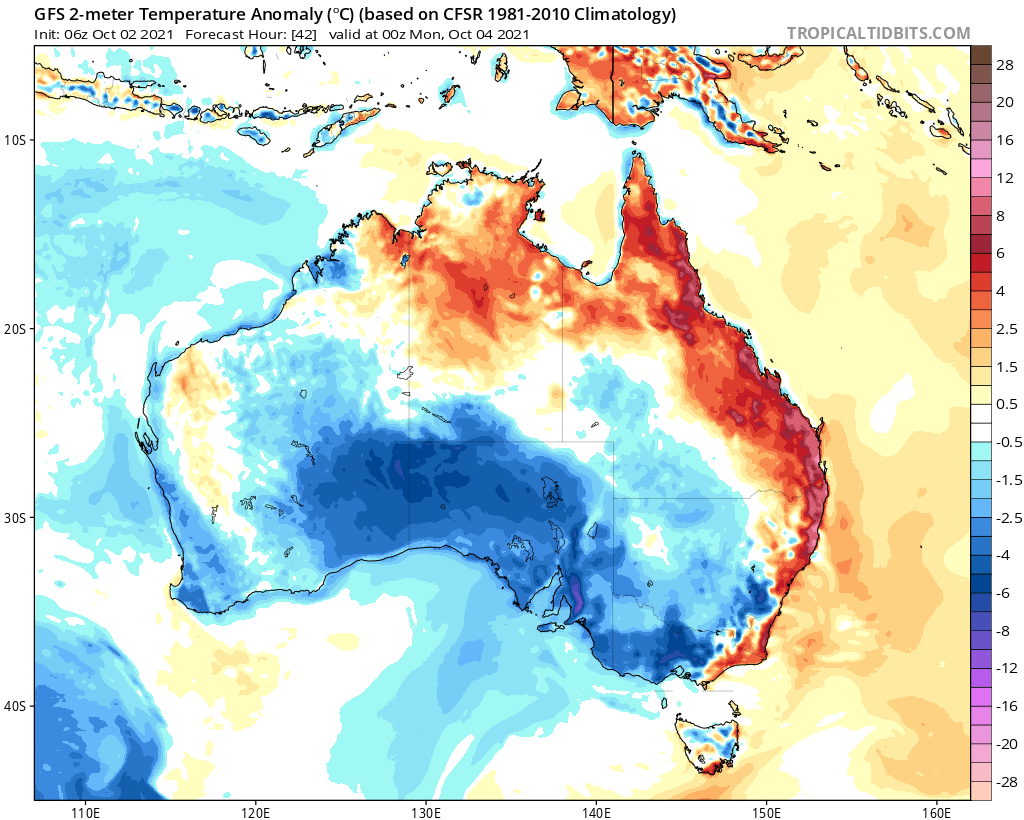 The combination of warmer temps and drier weather will likely mean raised fire danger levels (despite the rain from the storms). We could actually see raised fire danger levels through much of this coming week -> nothing too severe but worth keeping an eye out for updates from the Rural Fire Service through the week.
While this coming week is looking mostly dry, the longer term outlook is definitely still on the wet side. I'm watching some of the early forecasts for 10 days or so out – and a few models show something similar to the EC forecast below: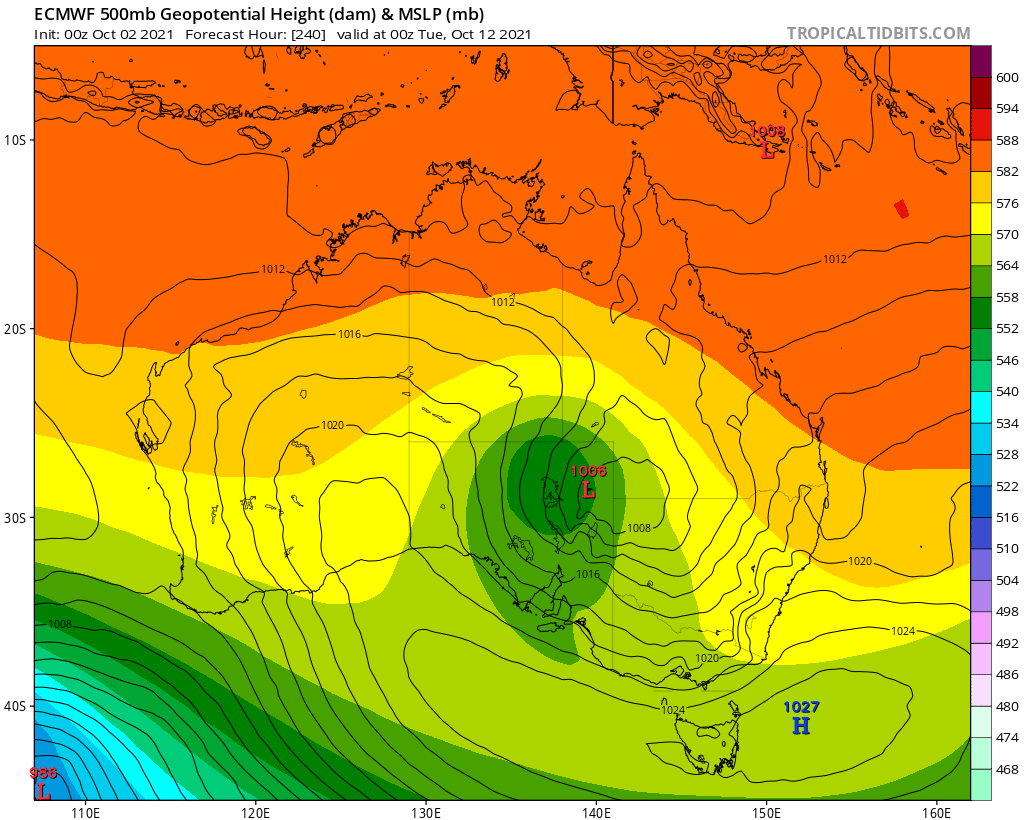 …way too early for any sort of details, but looking like it could get wetter in a couple of weeks. Something I'll keep an eye on and post more about as we move closer. Forecasts at 10 days out are notoriously fickle…but the trend has been there for a few days which raises the chances of wetter weather actually materialising somewhere across SE Aus.
Back to the long weekend, and wishing you a great one!
With thanks to Kombu Wholefoods | Snapfrozen | Tropical Tidbits | Meteologix