We've got Bellingen Show this weekend. The good news – it is looking a LOT drier than last year. The not-so-great news is that we'll still likely see a few showers at times over the weekend. What we're going to see is showers sitting over the warm ocean at night, but then move inland as each day heats up. You can see this neatly in the forecast radar for today / tomorrow / Sunday: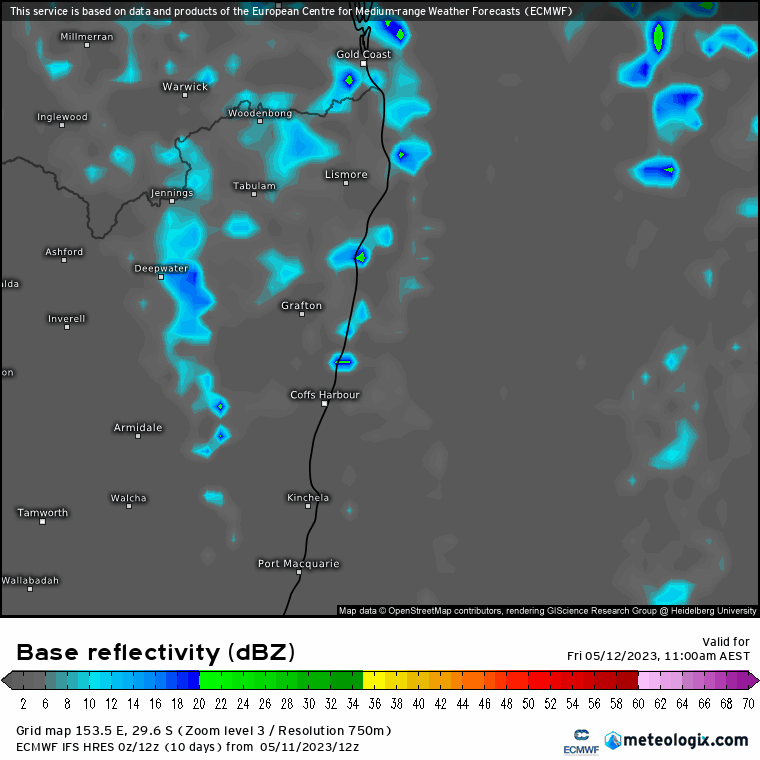 Totals averaging around 10 to 15mm over the weekend…but it's showery so some of us might stay dry while others get a number of decent downpours – hopefully away from the showground! The good news is that the showers will clear offshore early next week with a heap of sunshine moving back in. The other good news – it's only showers so come along to the show, jump under cover while the shower moves across, then head back out again.
In other global news – a significant cyclone has developed in the Bay of Bengal. This will likely hit the Mynamar / India border region in the next few days with very significant impacts likely. It's currently looking like this as the structure consolidates over a very warm ocean: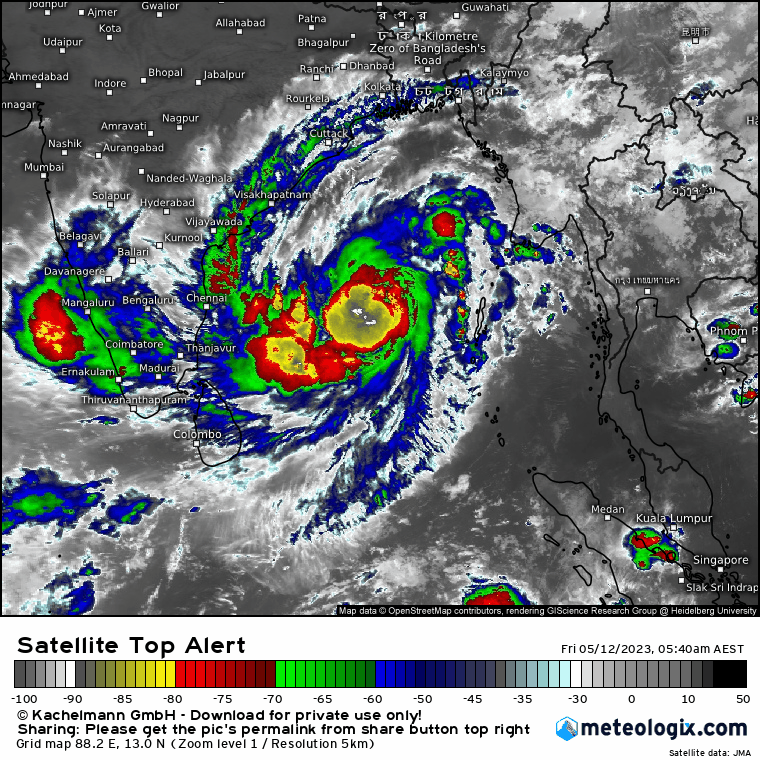 Expect to see this one on the news over coming days. Thoughts with all those likely to be impacted.
There is a connection with our outlook – that cyclone formed as a westerly wind push moved across that region. That wind push will continue into the Pacific and should help further strengthen the developing El Nino. Model forecasts vary on outcomes from our region…so going to post the latest outlook below but worth emphasising that while we are likely to see a significant uptick in fire activity across NSW as we head towards Spring it doesn't mean conditions will replicate 2019…and that we also live in a lucky region that can pick showers and storms in marginal conditions…however with significant growth over the last three years it's looking like it could be a really challenging season for many. Rainfall anomalies for August through November are currently forecast as follows: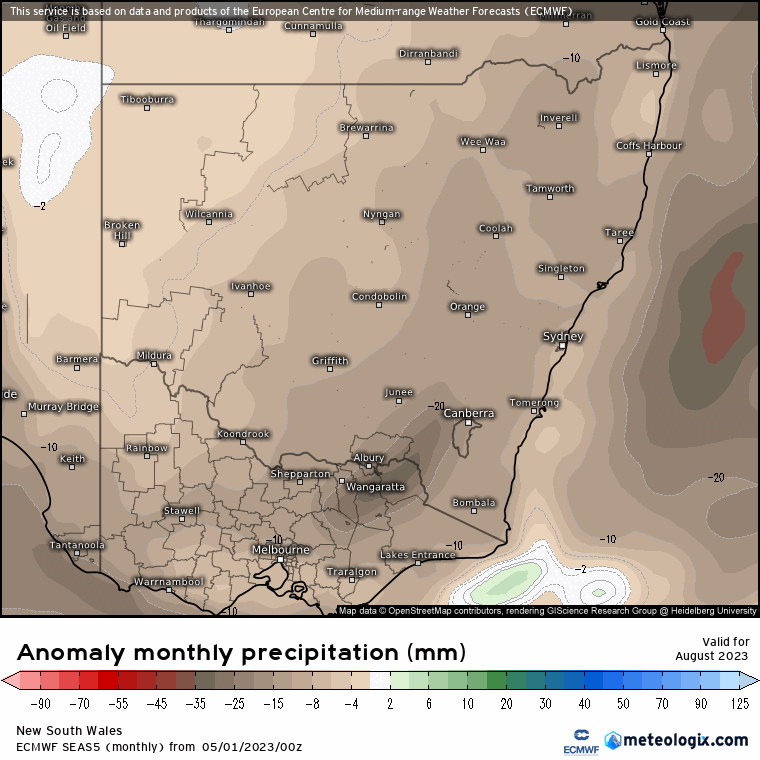 Not necessarily dry – but certainly looking drier than average and likely much drier than the last few years, particularly inland. Temperatures are also looking to move above average as we move through Spring. This is the forecast temperature anomaly for the same period: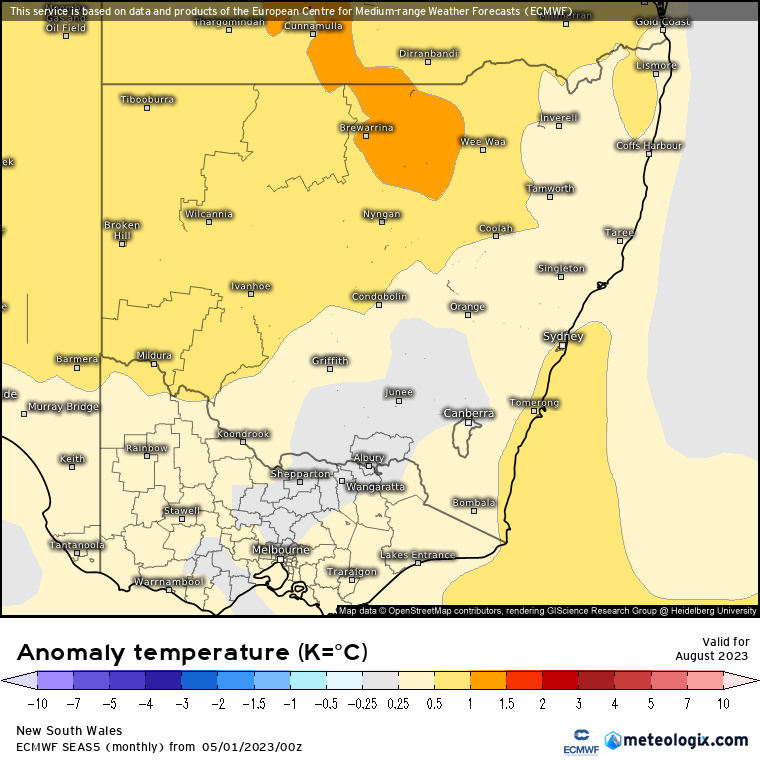 This is a great time to (1) get a fire plan together and (2) consider volunteering with one of our many fantastic and friendly local RFS brigades – there is still time to join and train up before fire season arrives. North Bellingen, Scotchman and Repton RFS crew will be at Bellingen Show all weekend, so no matter where you live please feel free to come over and have a chat. You'll find bushfire kits, fun stuff for the kids and a friendly team looking forward to answering your questions.
Thanks to Kombu Wholefoods and Snapfrozen for ongoing support.
Images: Meteologix / Bellingen Weather