Some blessed rain over the last couple of days, particularly in the valleys and over the Andersons Fire. You can see the significant totals that fell across NE NSW in the latest 7 day map from the BoM:
Easily enough rain to have a significant impact across many firegrounds across NE NSW, which is fantastic news. Not so good down south with very little falling from Sydney south…particularly with a significant heatwave coming up (that will be focussed down there):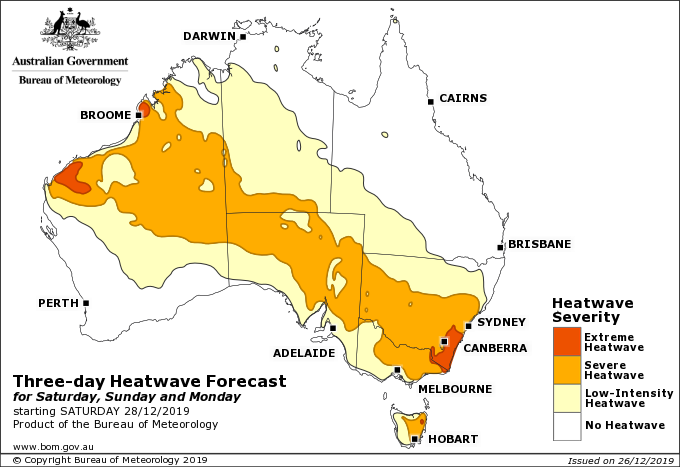 That heatwave will slowly move NE with a change over the coming couple of weeks. Temperatures across NE NSW are looking like this over the next 10 days:
Some ups and downs from time to time, but the general pattern is for heat to increase across our region over the coming 10 days. There could be some really hot days in there before the pattern changes again. Not much rain either. 10 day forecasts looking like this:
Beyond that the trend is getting clearer. The Indian Ocean Dipole is heading back towards neutral, as is the Southern Annular Mode. We've also got the monsoon kicking into gear across the north of our nation. This will bring rain across some parts of the north (thus helping stop the build up of massive heat pools that then swing across the country). Fingers cross the bigger picture will mean an end to the ongoing massive fire season for us – though, as is usually the case at this time of year, that season is still only kicking into gear further south.