The latest monthly outlook from the European weather model is out – and as with other models it shows a move towards El Nino conditions in the Pacific as we move into winter. Worth emphasising at this time that this is still only a forecast – it has yet to happen and things can change – and that we don't fully understand the long term effects of the Tongan volcanic eruption last year (which introduced a massive amount of water high into the atmosphere – enough to impact the Southern circulation!) Here's how the water looks in a cross section of the equitorial Pacific right now: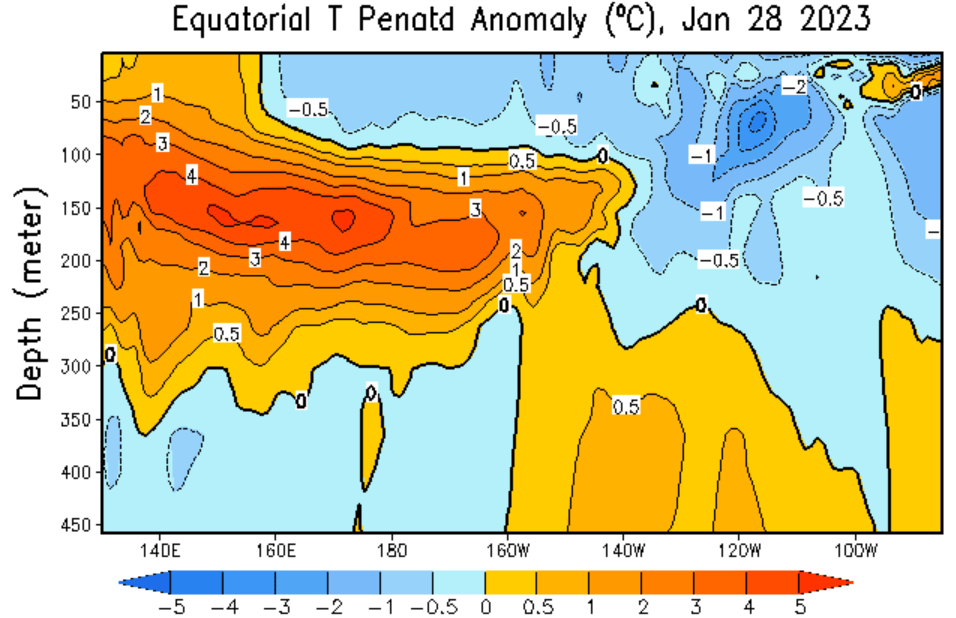 You can see the significantly warmer than average temperatures across much of the western Pacific – and that is likely to move its way across towards the surface in the east as we move into winter. This is how the EC model shows that change happening: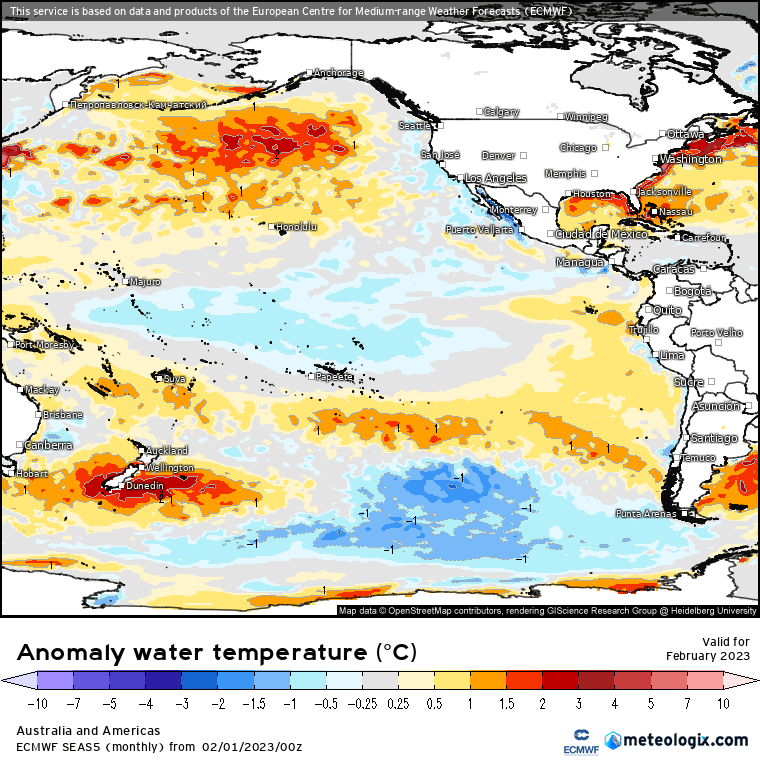 That change is going to have an impact on the rain totals across our region – though how much varies significantly from event to event. That pool of cold water forecast to remain off our coast right through the forecast period will also impact rain totals. The current forecast looks like this – likely much drier than average: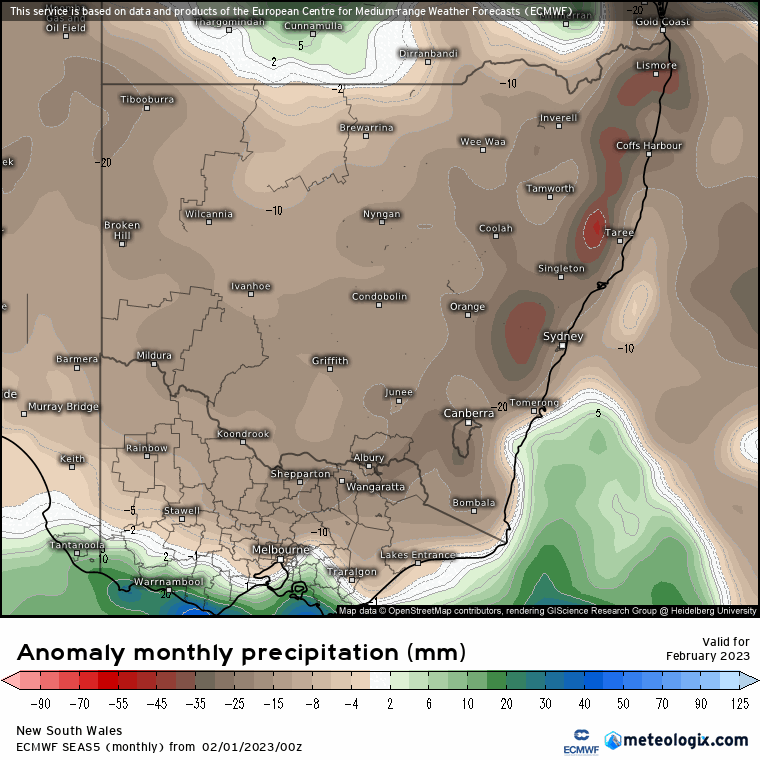 I had a quick look at the same forecast (for 2022) from this time last year – worth checking out the difference: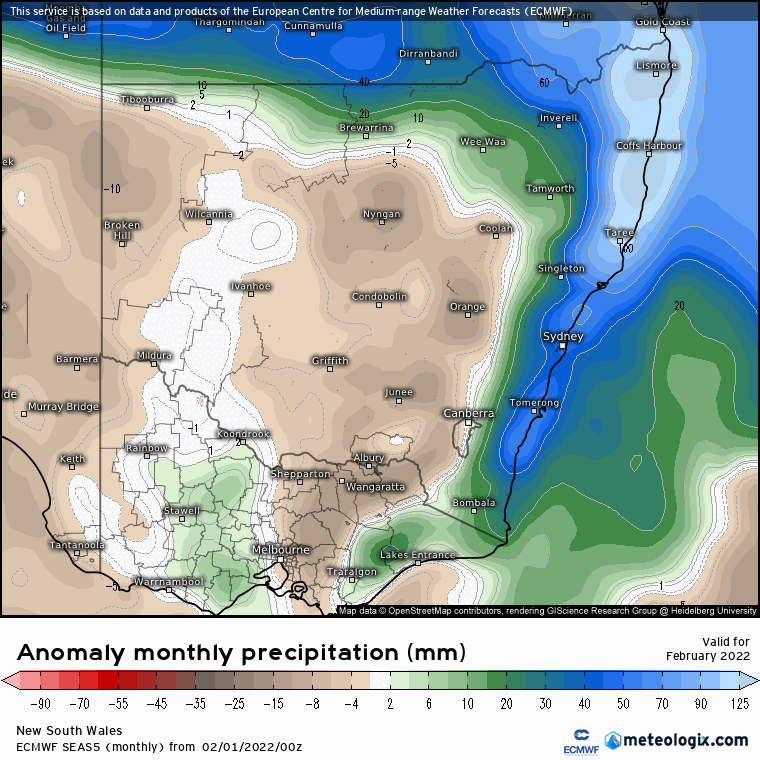 This doesn't mean it is going to be dry right through, and we'll still likely see some wetter spells – but it's certainly looking drier on average than it has for at least the last few years. With drier weather possible it is a good time to get a fire plan in place or update it as needed. You can work through an online plan here, or if you prefer come and discuss with either your local brigade or with the team from North Bellingen Rural Fire Brigade, who will be at both the Bellingen Show in May and the upcoming Thrive Festival (alongside Fire and Rescue, SES and other agencies) at Bellingen showgrounds.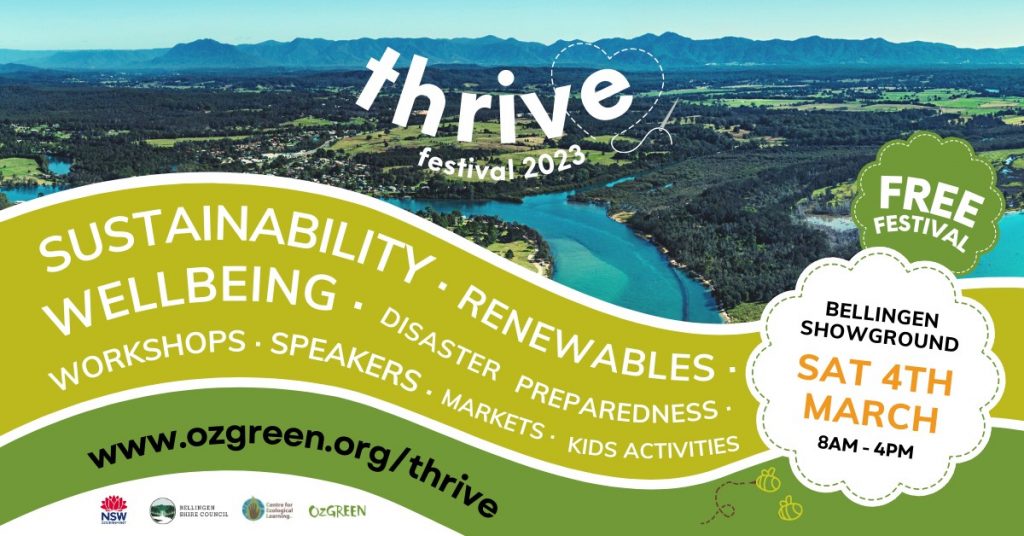 Thanks to our sponsors, Kombu Wholefoods and Snapfrozen 🙂
Images thanks to NOAA / Meteologix / OzGreen